THE BEST DIGITAL MARKETING TOOLS 2022 – LIST
Find below some of the best Digital marketing tools, software and platforms used by top marketers. From free to paid top digital marketing software, platforms, tools and apps to help you optimise your digital marketing. Curated by Mau, a senior digital marketing specialist at eDigital.
THE BEST DIGITAL MARKETING TOOLS 2022
With over 5k marketing tools, platforms and tech vendors available, it is not easy to decide which exact tools can help you get the most of your digital marketing dollars. Below are some of our preferred Digital Marketing tools.
You can use Trust Radius for software comparison, it will give you an indication of what real users think about these tools, platforms and software.
WHAT IS AN ENTERPRISE DIGITAL MARKETING TOOL?
Are you reviewing or shopping for digital marketing technology? Surely you've encountered an "enterprise" version of almost any marketing service on the market. For marketers, looking to add new capabilities to their tech stack, "enterprise" has real meaning. It is synonymous with robustness, continual innovation and improvement and – importantly – security, flexibility and scalability. Unfortunately, many platforms out there see "enterprise" as merely a positioning tactic. Slapping "enterprise" in front of your brand name is a cheap way to leverage the attention of marketers with real challenges. For those digital marketing tools "enterprise" often just means "expensive" and nothing more. What should you look at as an enterprise digital marketing tool?
Security – Safeguarding your company's data should be a top priority. Most large organisations will already have data management and privacy policies in place. To comply with these policies, enterprises often need their digital marketing tools to have access to management controls and authentication systems.
Scalability – The larger the organisation and customer base, the greater the demands on their systems. Enterprise marketing teams need to make sure the technology they're adopting can handle current and future system demands with minimal maintenance and administrative oversight. Is it easy to expand usage to new users or regional divisions? Will it be agile enough to seamlessly integrate with our other digital marketing tool stack?
Flexibility – Enterprise challenges are constantly evolving and new technologies are emerging to solve these problems, so it's critical to build a digital marketing stack that will be able to accommodate and play nicely with any new system you may need to integrate in the future. Different digital marketing tools that can easily connect and communicate with one another can optimise workflows to increase productivity and data visibility and insights.
THE BEST DIGITAL MARKETING TOOLS FOR 2022
A-Z order
APPS FOR SOCIAL MEDIA VIDEOS
The Anchor videos tool transforms audio files to video, transcribing content into easy-to-follow (highly shareable) text you can listen to (on mute). You will like it because most major social platforms aren't built for audio consumption. Sharing a URL to an hour-long podcast on Facebook will rarely convert to direct listeners at the moment. Auto-playing videos with mute-friendly captions are an effective way to grab peoples' attention. Anchor's tool lets you trim audio clips so you can share a minute from an insightful podcast, transcribed with captions. Here's an example. 
APP INTEGRATION SOFTWARE
IFTTT is a free platform that helps you do more with all your apps and devices. (if this, then that) is the easy, free way to get your apps and devices working together. As an example, the below screenshot shows free and easy integrations you can do for your Instagram marketing.
Mulesoft is an integration platform for connecting SaaS & enterprise applications, data, API's and devices. Companies can re-architect their SOA infrastructure from legacy systems, proprietary platforms, and custom integration code to create business agility. You can migrate technology infrastructure to the public or private cloud and prioritize the adoption of SaaS applications and other cloud technologies. You can deploy integrations in a hybrid environment, connecting to both SaaS applications and on-premises systems seamlessly.
Zapier makes it easy to automate tasks between web apps. Zapier enables users to connect the web apps they use to move data between them, and use event-based automation to avoid repetitive tasks. Users can find integrations on different categories such as billing, accounting, and invoicing; bookmarking; CMS; CRM; charting; and customer support. Triggers, Searches and Actions are the building blocks that power your integrations. Triggers watch for events in your apps, then kick off a sequence of searches and actions. Searches look up existing data, and Actions create new items. These combos—called "Zaps"—complete your tasks automatically. You can also try using one trigger to send multiple searches and actions into motion. Multi-Step Zaps help your apps work in harmony. The below screenshot shows some examples of how you can automate your Linkedin marketing using Zapier.
APP STORE OPTIMISATION TOOLS
App store analytics SensorTower is a Chrome extension that shows detailed app store analytics, including information about category rankings, competitors, review summaries, and downloads. In addition, you can also track and optimise your keywords rankings.
Mobile Action is a popular app store optimisation & app intelligence tool. Discover new app insights. App monetisation. App advertising metrics. App downloads counter. Products: App store optimisation, market intelligence, app analytics.
This tool enables you to export your app's reviews on Google Play into one JSON file. The extension gathers information about the number of stars, version of the application, comment's author, date, time, title and text for any given review.
APP TRACKING TOOLS
App Annie. App Annie is the standard in-app analytics and app market data, giving you one easy-to-use platform for running your app business.
Sensortower is the leading provider of app market intelligence and insights for the global app economy. Founded in 2013 and based in San Francisco, CA, Sensor Tower provides app usage and app revenue data, share of voice, and app engagement metrics.
ATTRIBUTION FOR APPS 
In the app world, attribution is not as developed or granular as on the internet. This is particularly important for certain verticals, such as e-commerce, where users are far more likely to shop and make purchases with tablets than with smartphones. Tablets, as a percentage of total transactions in the mobile arena, are growing fast. So advertisements or affiliate campaigns through the web or other native apps will need reattribution so that e-commerce store owners pay the proper commission.
For this reason, app analytics and business intelligence companies need to offer publishers reliable re-engagement attribution or and reattribution capabilities as this is a task that few app publishers and app owners can take on themselves. Doing this well means visits are monitored and each click tracked to ensure third-party attribution or to confirm the success of re-engagement methods.
Attribution is generally achieved through the use of unique page URLs that reflect the origin of the visitor, or through cookies. A user clicks on an advertisement at CNET for a new MacBook laptop, for example. The ad sends the user to BestBuy. The user buys the MacBook. BestBuy is aware of users coming via a CNET ad and not, for example, via an ad on Gizmodo. App installs and specific events can be set up as conversion points and attribute users to the source that persuaded them to re-engage with an app. In the case of re-engagement campaigns, since the app has already been installed and each user attributed to a particular source at install, they need to be reattributed to see what campaign or creative the user came from this time around.
ADJUST combines attribution for advertising sources with advanced analytics and store statistics such as rankings, ratings and reviews.  Attribution enables mobile app marketers to identify where a user came from and when they installed the app. Marketers can group users together by common criteria, such as the install time. KPIs can then be normalised over the lifetime of the user. Additional product features include app store statistics like global rankings displayed in the dashboard, deep-linking fallback and reattribution for re-engagement campaigns. Adjust is an official Facebook mobile measurement partner, and is also integrated with over 500 other major partners and networks worldwide.
ATTRIBUTION SERVICES
Attribution, which is the art of connecting a conversion to its source, is a critical component of determining the return on investment of any marketing campaign. If you cannot attribute user actions to a specific campaign or creative, you cannot track their behaviour to understand whether a marketing campaign re-engaged any existing users.
Datalicious is a global data analytics agency that helps marketers improve customer journeys through the implementation of smart data-driven marketing strategies including web analytics, data engineering, media mix modelling, multi-touch attribution and predictive modelling.
Rakuten Marketing provides its proprietary attribution and insights platform, Cadence, to all clients so they are empowered to maximise their digital investment across devices with complete transparency. Cadence enables marketers to see the influence "display" impressions have had on on-site visits via other channels further along the user journey. This sophisticated approach to performance marketing measurement enabled marketers to understand the impact of their display campaigns in a uniquely accurate way. It provides insights not only into the performance of the overall display activity but also into the performance of the individual strategies being trialled at the same time.
AUDIENCE IDENTIFICATION, DATA & MEASUREMENT
Acxiom offers products and services that enable people-based marketing, as well as provides a data foundation for marketers. Acxiom serves financial, health care, insurance, automotive, travel, and government sectors worldwide.
AUTOMATION TOOLS
Albert is positioning itself to be a self-learning digital marketing AI that handles a lot of the more complex processes for you. Things like autonomous targeting, autonomous media buying, cross-channel execution, and autonomous testing and optimisation.
Mailchimp offers marketing automation so you can build your brand, sell more and stay connected with your customers while removing manual tasks from your to-do list. To help you get started or ramp up your efforts, MailChimp has developed a series of educational resources covering mainly marketing automation challenges. They'll explain how it works and how you can combine different automation types.
The challenge is you have so many providers to choose from – HubSpot, Autopilot, Drip, and Marketo, to Act-On, Eloqua, and more. And with so many options, you do not really have the time to personally evaluate them all – or sort through biased sales pitches. Ops.tv interviewed 100+ marketing experts to learn the nuts and bolts of marketing automation providers and created this Free Marketing Automation Buyer Spreadsheet! Ops.tv is an independent community of top sales, marketing, and customer success executives, you'll get a raw, unbiased look at what these providers actually offer. This way, you can choose the solution that meets the unique requirements of your business. From which providers are most cost-effective for your company size, to which ones have the CRM or other integrations you're interested in, to which ones can segment based on the criterion that is most important to you.
BANNER ADS TOOLS
Moat Search for the latest brands banners ads if you need some banner layout or design inspiration.
BLOGGING 
     How to Use Medium: The Complete Guide to Medium for Marketers.
BROKERS FOR BUYING ONLINE E-COMMERCE BUSINESSES
CALL TRACKING TOOLS

Offers a call tracking product that allows you to record and track calls in Google Analytics and AdWords the exact same way as you would track regular traffic. Simple installation, offers a no-cost white-label portal, wholesale options.
This is a Multi-touch Call tracking and Marketing Attribution tool for your forms, phone Calls, live Chat & eCommerce integrated with your CRM. Pricing starts at 99 euros per month.
CAUSE-RELATED MARKETING TOOLS FOR CHARITIES NON-PROFIT
How to use "storytelling" to inspire more giving. Charity: Water – Case Study – Raising $260 million in 12 years.
CLASSES & APPOINTMENTS BOOKING SOFTWARE
MindBody. Appointment software for yoga and other health-related businesses.
CHROME EXTENSIONS TOOLS
Extensity Do you have too many extensions installed on your chrome browser? Don't want to overload your chrome browser and easily gather and manage all your chrome extensions with Extensity.
COPYRIGHT INFRINGEMENT TOOLS
Copyscape This is a tool that can help you protect your content and monitor for infringing works. Copyscape offers a free plagiarism checker to search for stolen content. It helps you double-check that no one has stolen your content. Just plug in a URL for the content that you believe has been copied and Copyscape will notify you about new copies.
Google copyright removal. You can ask Google to remove copyright material from its web search results. Fill in this Google Infringement Notification,  if Google accepts the request, they'll remove the content from their search results. Not only will this affect the particular page of stolen content, but it can also impact the entire site's SEO potential.
COPYWRITING TOOLS
CONSUMER RESEARCH TOOLS
The art and science of changing consumers' behaviour
CREATIVE TOOLS
TONGA Crowdsourced creative ideas and videos.
WARC Database of best advertising and marketing ideas and strategies from successful brands.
The only 7 plots a marketing and advertising story can fit in to be memorable.
CROSS-CHANNEL CAMPAIGN MANAGEMENT SOFTWARE
Bloomreach
Braze
Insider. Insider enables enterprise marketers to connect customer data across channels like the web, apps, email, text, and messaging apps to personalise experiences. You can uncover customers' interests and preferred touchpoints as well as which customer segments are likely to convert, buy, and churn.
Optimove
CUSTOMER SERVICE PLATFORMS
Dream support. Outsource your customer service to Dream Support. Smooth training and onboarding.  An experienced support specialist will supervise your new team player and back him up. Convenient integration: the support process is integrated into your help desk. Regular reports based on customer support success metrics. Multilingual speakers.
DATA COLLECTION DISCOVERY TOOLS
GDPR legislation notice of the regulation was released in April 2016 and comes into place on 25th May 2018. Companies need to start putting their plans in place to address this new legislation. GDPR is a new EU regulation that was put in place to strengthen data and privacy rights for EU individuals. This new legislation applies to all publishers, websites and content owners. The GDPR not only applies to organisations located within the EU, but it will also apply to organisations located outside of the EU if they offer goods or services to, or monitor the behaviour of, EU data subjects." – read more at the GDPR website What are the key takeaways for marketers?
An EU reader, regardless of where the publisher is located, has the right to say no to the collection of their personal information
The definition of personal information has expanded to include cookies and IP addresses among many other trackable activities
Consent for processing EU personal data must be obtained from users
Child protection applies to under 16. (different from the US's COPPA which is under 13)
Therefore it is important marketers know what data is being collected from their website, marketing campaign landing pages and others. Below are some tools you can use:
MaxMind to identify user geography
Ghostry to see what data is being collected from your site by your partners.
 SimilarWeb also has a free tool that publishers can use.
DATA VISUALISATION TOOLS
Power BI Power BI transforms your data into rich visuals. You can spot trends as they happen and take informed decisions.
DIGITAL MARKETING MAGAZINES
Issuu Find some of the most popular digital marketing magazines, digital marketing reports and presentations.
Find some of the best tools and apps to sell Digital Products.
DISPLAY BANNER ADVERTISING TOOLS
DISPLAY BANNER ADVERTISING BENCHMARKS
DISPLAY BANNER COMPETITOR SEARCH
Find out what banner ads your competitors are using at this moment. A great tool to find high impact banner ad creatives. Moat is a cross-platform analytics and measurement company that offers viewability, attention, and brand safety solutions across display, video, mobile, and more. Moat tool focuses on making brands and publishers more effective. From real-time attention metrics and intelligence to cross-platform measurement and new currencies, Moat offers solutions that make branding and storytelling work better. Its products include Moat Pro, which provides users with detailed snapshots of ad activity on the web, and Moat Analytics, a measurement platform that goes beyond traditional metrics like impressions or clicks to focus on attention.  Moat was acquired by Oracle in 2017 and remains an independent platform within Oracle Data Cloud, which uses data and analytics to enhance media for leading marketers and publishers. The largest brands and publishers – such as Twitter – rely on Moat as a trusted partner.
DYNAMIC PRICING SOFTWARE
DYNAMIC PRICING Consulting. eDigital is offering free consultation sessions to online retailers on how to implement dynamic pricing and alert online visitors when products they are interested in drop in price or are restocked. The end goal is to have the shopper complete the purchase as a result of these types of notifications/alerts. These alerts make it possible for retailers to re-market to their customers to improve the likelihood of checkout. Abandoned carts are a major problem for online retailers. Approximately 72% of online shoppers are likely to abandon their carts and only 8% will return to make the purchase. Reduce cart abandonment rates and set up dynamic pricing and alerts today, contact us!
DROPSHIPPING TOOLS
The Guide to Dropshipping with AliExpress.
How to Quickly Start a Profitable Dropshipping Business
The best dropshipping suppliers
EMAIL ENRICHED DATA
AmpleMarket Midas. Easily enriched contact information for your lists of emails. Upload a CSV with emails and get a fully enriched lead list in your inbox.
EVENT MANAGEMENT SOFTWARE
Eventbrite allows you to promote, manage the registration and selling of your tickets in an efficient manner, while giving your customers, multiple options to buy your tickets from both desktops and mobile phones.
EXCEL TOOLS
Evil Brain Extractor Sometimes you have a massive email list that you need to add commas to it, then this is the tool.
EXPERIENTIAL MARKETING TOOLS
EXPLAINER VIDEO TOOLS
PIEHOLE Pinhole creates explainer videos that get your brand noticed. They work in animation (great for company or product overview video), live-action, website explainers, salesforce videos and silent videos.
FONT DESIGN
Unique Easily get fonts that you'll never see anywhere else.
FORMS GENERATOR 
PaperformHelps you create styled forms. You can upload pictures and brand the form with your media, colours and fonts. Monthly packages start at $15/month. See the amazing online forms you can create with Paperform on this video :)
Sleeknotea lead generation tool, that let digital marketers create personalised slide-ins and pop-ups.
Wufoocreates contact forms, online surveys and invitations and collects the data, registrations and payments.
FULFILMENT PROVIDERS FOR E-COMMERCE SITES
PARCELPOINT ParcelPoint is the Click & Collect and easy returns specialist for online retailers. One of Australia's largest collection point network, where online shoppers can pick up and return their orders 7 days and after-hours for maximum convenience. It can be integrated with your e-commerce platform and offers a seamless customer experience at checkout. Powerful returns management platform that combines all returns methods.
✪Expert tip: Before choosing a fulfilment provider, check the new "Keep it" option implemented by Amazon, Walmart and other companies that uses artificial intelligence to decide whether it makes economic sense to process a return.
FUNNEL MAPPING TOOLS
FUNNELYTICS Want to really impress your boss, clients, investors, or senior executives? Show them exactly how your marketing funnel is going to make them boatloads of cash, using this easy-to-use funnel mapping tool. Did I also mention that it's free?
GAMING MARKETING – MARKETING FOR GAME DEVELOPERS
CODA. Game developers have a lot on their plate beyond developing games. There's testing, marketing, monetization, ad serving, analytics, optimization, user acquisition and a heap of other commercial considerations. Coda provides marketing and monetisation technology for game developers.  Coda's platform also helps game developers understand the market for their games and ideate concepts before jumping in, which gives smaller developers a chance to compete in a hit-driven market. Coda offers pure-view into multiple games, which gives them insight into which network partners give the best CPMs.
GIFS – ANIMATED IMAGES
GMAIL TOOLS
Yesware – One of the most popular extensions for Gmail. The free version enables you to see who's opened your Gmail emails and provides a history of all activities. The paid version features Mail Merge which can help create campaigns, add follow-up letters, test different templates and track your results.
Just Not Sorry – When sending an important email, it's crucial to show yourself as a confident and persuasive person. However, common words like  "just", "sorry" and "I think" can reduce your impact. This chrome extension highlights "weak" words in your Gmail emails and allows you to edit them before sending.
GOOGLE ADS TOOLS
ClickCease protection software will exclude invalid IPs and block fake clicks. This will boost your Google Ads campaigns and allow you to acquire more customers. ClickCease automatically sends fraudulent IPs to your Google Ads exclusion list in real-time making sure bots, competitors or any harmful sources do not get the opportunity to click on your ads and no damage is done to your Google Ads budget.
GOOGLE TOOLS 
How to invite people to add a review on your Google My Business profile: You first need to find your Google CID number to be able to make a Google Review link you can share with your customers.
HTML COLOURS FROM IMAGE
HTML Colour Codes Find the HTML colour code on an image.
INTELLECTUAL PROPERTY – COUNTERFEIT PROTECTION TOOLS
IP SHARKStop online counterfeits & unauthorized resellers, fast. Free Setup. No Contract.
IMAGE FILE CONVERSION
Online Covert: free tool to convert your image to png, gif, bmp, hdr/exr, eps, ico, jpg, svg, tga, tiff, wbmp, webp
LunaPic: used to be a great tool but got greedy and added unnecessary page refreshes to present you with more banner ads.
OCR2. Convert text on an image to a text file.
IMAGE TO VIDEO TOOLS
INFOGRAPHIC DESIGN TOOLS
Infographics are an essential element of any social media marketing strategy. They not only boost engagement and increase the social share but also help in getting more backlinks. Although marketers understand the importance of infographics, many use only a few infographics a month. This is mainly due to a perceived high investment required to create perfect infographics. Below are some of the best infographics tools which can be used to create professional infographics quickly. Some of these tools have an option to create free accounts with limited usage.
INTERACTIVE CALCULATORS AND QUIZZES
Outgrow Plans start at $45 a month for freelancers. Great way to increase leads.
INTERNET TRENDS (GLOBAL)
LEADERSHIP TOOLS
LOGO DESIGN TOOLS
Free logo design maker apps and websites
Logo Maker Shop App. Free text and graphic design creator on iTunes.
MARKETING AND BRAND COLLATERAL
Xtensio is a digital business communications platform where marketers, strategists, entrepreneurs and other professionals create, share and manage visual business collateral – from simple strategic documents to full-blown marketing plans, pitches, reports and presentations. The platform helps teams save time on design, increase visibility across the organisation and improve investor and client communications, making it easier for teams large and small to work better together. You can then easily create branded marketing collateral – without a designer. Build anything from strategic customer personas, proposals, promotional plans and landing pages with the ease of a web builder. Then quickly and easily reuse, update and personalise content for different campaigns.
MARKETPLACE SOFTWARE
Marketplacer is the leading online marketplace platform technology used by businesses and entrepreneurs to create successful online marketplaces. Clients include: Myer, Jayco, Bob Jane T-Marts, Accent Group (The Athlete's Foot, etc)
MEMBERSHIP SOFTWARE
Best WordPress Membership Plugins
MOBILE AD NETWORKS
MOBILE APP DEVELOPERS
MOBILE WEBSITE DEVELOPERS
Google preferred mobile developers
MULTIPLE SHOPPING ENGINE COMPARISON MANAGEMENT TOOLS
Cresco Data Cresco Data removes the pain and complexity of managing multiple shopping comparison engines (SCE), shopping portals, marketplaces and Product Listing Ads (PLA). Cresco Data will ensure your product inventory is displayed across the widest range of digital channels and localised for each market. The Cresco Data platform will create and manage master product feeds ready to synchronise across multiple marketplaces.
MUSIC AND SOUND TOOLS
BeSound: Royalty-free music and sounds
          SoundSnap Fantastic sounds for your next video or movie. Prices start as low as $3 per sound.
NIELSEN REPORTS AND EDUCATIONAL CONTENT FOR DIGITAL MARKETERS 
Perspectives on retail technology – the effect of digital on retail – July 2017
Re-thinking ASEAN. Dispelling 8 myths about consumer markets – July 2017
PARTNERSHIPS TOOLS
COLLABOSAURUS connects your brand with other, complementary brands for powerful strategic partnerships and marketing cross-promotion. The Collabosaurus algorithm 'matchmakes' your brand with businesses that have similar target markets, who are able to help you achieve your marketing goals (and vice versa). Collabosaurus cuts down the research, reach-out and negotiation time it takes to source partnerships the old-school way. Different Factors: Collabosaurus differentiates itself through offering collaborations and brand partnerships across events, social media and events. They also run regular events, workshops and online courses. Founders: Jessica Ruhfus. Featured on: the Daily Telegraph, The Huffington Post, News.com.au, Business Insider. Australian based company.
PDF TOOLS
PHYSICAL MARKETING MAIL PROVIDERS
Click2Mail makes it easy for your brand to send physical mail at the right time in one click. From marketing letters to invoices, follow-up postcards or product announcement letters. Click2Mail will handle the sorting, labelling, applying postage and transporting of your mail for a cost just above the price of postage alone. You can create postcards or letters based on Triggers in your other apps. For example, you can automatically send a physical invoice when a specific type of email is received. Or send postcards when new data is created in your database. You can even automatically send postcards based on new social media posts. Click2Mail now integrates with hundreds of other apps so you can send mail on autopilot. Things you can do: Mail postcards to new Typeform entry submitters, send postcards to new Google Forms submitters, Mail out Click2Mail postcards to new entry submitters, mail a letter from newly labelled Gmail emails, mail personalised letters out from Click2Mail when new rows are added on Google Sheets, Send out postcards for new Google Sheet rows
PHOTOGRAPHY
Best free stock photography websites
Best client print release form
Copyright essentials by Getty Images
Creative photography brief template by eDigital
How to price a photoshoot assignment
PRESENTATION TOOLS
24Slides The world's best library of free presentation templates
PRESS RELEASES DISTRIBUTION
PRICING TOOLS
The enormous guide to pricing psychology
PRINT ON DEMAND SERVICES
PROGRAMMABLE SPREADSHEET TOOLS 
Sheetbase
 is a tool that converts Google Sheets into programmable databases for your websites or apps. It combines Google's free spreadsheet software with JavaScript frameworks into a free database.
Sheetsu
 turns Google Sheets into a programmable API
Tabledo
 will update your website using data from your spreadsheets
Sheet 2 Site
 lets you generate an entire website from one Sheet
Airtable Blocks
 let you run entire programs inside spreadsheet cells
PRESENTATION TOOLS
PROPOSAL TEMPLATES
Nusii is a "proposal" software that offers online proposal templates, open notifications, your own custom domain, proposal tracking, personal branding, automation and online signatures. Great for sales and marketing teams who want to quickly create and track proposals to be sent to prospective clients.
PUBLIC RELATIONS TOOLS, SUPPORT & TRAINING
eReleases – Media Releases Tool. Key features: Custom US national PR Newswire distribution, Major media outlets, reaching journalists, reporters, bloggers, radio, television.
Public Relations Institute of Australia
PUBLISHING TOOLS
Create Space: self-publishing, indie publishing run by Amazon.
Dimer makes it easy to publish your documentation, with a distraction-free writing experience and beautiful, handcrafted themes.
REPUTATION MANAGEMENT
Prowly users write about you, you can write to users through the media. Let people looking for information about you find them quickly and easily. The virtual press office built on the Prowly engine will help you. The tool will also help you build a database of journalists and experts and organize the sending of press releases.
REVIEWS AMPLIFICATION
Feefo: a consumer ratings and reviews platform. Allows inviting customers to review your products and services, getting only genuine, verified reviews. Feefo partners with Google, Bing and Yahoo to provide reviews within SEO and Adwords campaigns. They can support photo and video reviews.
Yopto: allows you to ask for reviews once users buy from your website via email (review form on the email which is even easier). Also, Yotpo can create Facebook ads with Facebook reviews which get 4x higher click-through rates.
SELF PUBLISHING TOOLS
APPS FOR DIGITAL PRODUCT DOWNLOADS
SendOwl is a third-party app that lets you sell all kinds of digital goods with Shopify. One of the biggest assets that SendOwl offers is that they host digital products for you. Simply upload the file to their servers, choose the product to associate it with, and take care of the rest. Whenever a product is sold using SendOwl, it automatically generates and sends a time-sensitive download link to the customer. It's all automated, and no daily management is required.
Sky Pilot lets you sell music, movies, pictures and more with your Shopify store. You can create custom pages on your store where customers can easily download, view, or stream files associated with all their orders. Customers can even log in to accounts and access any of their past digital purchases. Best of all, it's all instant and automated.
Fetch was one of the (if not the) first-ever Shopify app – pretty cool! Their digital download delivery service is flawless and is used by many different Shopify store owners. All files are hosted with Fetch, and downloads are delivered to customers automatically.
Downtown is one of the simplest, most powerful, and secure digital delivery applications for Shopify. One of my favourite features is that you can include provisional serial numbers in your digital download orders, as well as limit the number of download attempts per file.
SMS MARKETING TOOLS
Infobip: allows you to automate the process of sending SMS, push notifications, email, phone and chat to your customers;  ensuring you're reaching out to customers at the perfect time by setting up Zaps to auto-send Infobip messages based on new customer data in your favourite apps. Examples of things you can do: Get SMS messages from Infobip for new successful sales on PayPal, get or send SMS messages through Infobip for new WooCommerce orders, Send information about new rows on Google Sheets with Infobip SMS.
Voodoo SMS offers bulk SMS messaging in the UK to companies interested to keep top of mind via SMS marketing. Voodoo is a cloud-based platform that is used to easily send text messages to your customers. It allows you to tag your messages and access delivery reports that can be used to optimise future messages. It can be integrated with other tools via Zapier.
SOCIAL PROOF TOOLS
Fomo ⚡ eDigital recommended ⚡ Fomo publicly displays what other website visitors are doing or completing on your website to help you increase sales and conversions. By using Fomo, your web visitors will be curious about what others are doing, completing or purchasing while instantly establishing trust and credibility by showing off the interactions the moment they happen. F.O.M.O. (fear of missing out) means people will want to interact and buy as they see other people also interacting and buying from your website. You can also use Fomo to display activities in more than 750+ apps you might be already using via Zapier integrations. This means you can broadcast and display your actions from internal tools or promote your customer engagement allowing new visitors to know how much people love your site.
TEACHING TECHNIQUES
The process of learning. How to learn better and easier via active learning
THANK YOU PAGE TOOLS
Rokt Get the max return on investment when a customer completes a purchase or engages your marketing offer using Rokt's transaction marketing platform. Below is an example of a Rokt widget once a user completes a purchase at the Kogan website.
TIKTOK MARKETING TOOLS
URL SHORTENERS
PixelMe is a tool that helps you serve specific ads on Facebook, Twitter, Linkedin & Google to people who clicked on a link. Key benefits:
Social Media on steroids. Track all the people who clicked on your link on social media and retarget them on ad platforms.
Increase your CTR. Build perfect custom audiences and target interested people. In tests, PixelMe increased clickthroughs by more than 600%
Retarget your blog readers. Add a retargeting pixel when you promote your blog article on social media. Add a retargeting pixel in links in the article itself.
Influencers. When working with influencers, add a retargeting pixel to the links they share on your behalf. Use the pixel to build perfect custom audiences for future initiatives.
Events platforms. Organising an event? Retarget the people who clicked on your event link but didn't sign up. Increase sign up rates over time.
HR platforms. Retarget candidates who looked at your job listing but didn't apply. Increase application rates.
USER EXPERIENCE TOOLS
RageGrade by FullStory. Have you ever wondered just how great/poor the customer experience is on your website or app? Now you can find out. Rage Grade has a letter grade from A to C- that tells you exactly how your customer frustration compares to other sites like yours. Rage Grade is the next step in your quest to proactively detect and bring key moments of customer distress to your attention. In addition to a letter grade, you'll also see the top 10 most frustrating customer sessions, letting you jump directly to the exact moments of rage in the session replays. Wondering how your grade is calculated? Rage Grade uses machine learning to analyse all the frustration signals generated by your users—things like Error Clicks, Rage Clicks, mouse thrashing, and form abandonment. RageGrade will tally up all these signals and benchmark your performance against your industry, so you know how you're doing relative to the competition. Get your Rage Grade free during your 14 day Pro trial and see how you stack up!
USER PERSONA CREATOR TOOLS
Xtensio is an interactive toolbox for startups, consultancies and marketing agencies. Create user personas and lean canvases
VIDEO ADVERTISING
Australia's marketers Guide to Creating un-skippable video advertising.
How to make quick and easy professional videos for your marketing social media.
ScreenSpace enables app companies to create studio-quality 3D device videos easily, using browser-based real-time interactivity and the latest cloud rendering technology. Great if you need a video to launch your next app!
VIDEO PROMOTION AMPLIFICATION PROVIDERS
BraveBison (former Rightster): helps Video Owners, Publishers & Brands get the Right Video to the Right Audience, on the Right Platform, at the Right Time.
Youtube blog: (Learn video content best practices)
VIDEO TRANSCRIPTION SERVICES
VIRTUAL REALITY TOOLS
With.in is an app that allows you to create content and stories for virtual reality handsets. Try it :)
VISUAL SEARCH TOOLS
Have you found an image to want to promote on your Instagram account but not sure what the element inside the image is called? then you need to use an image recognition tool or visual search tool. A great tool to find the name of birds, trees, flowers, dog types, etc.
Camfind is a visual search and image recognition mobile app developed by Image Searcher, Inc. in 2013. Powered by their API, CloudSight, it allows users to identify any item just by taking a picture with their smartphone, providing a range of information including related images, local shopping results, price comparisons and web results.
VOICEOVERS
WellSaid Labs helps you create a voiceover for all your content needs: advertising, corporate e-learning videos, digital assistants, call centre operators, video-game characters, etc. Recent breakthroughs in deep learning have made it possible to replicate many of the subtleties of human speech. These voices pause and breathe in all the right places. They can change their style or emotion. However, it's still difficult to maintain the realism of a voice over the long stretches of time that might be required for an audiobook or podcast.
BuiltWith is a  Chrome extension that shows information about widgets, analytics, frameworks, publishing, advertising, standards and other technologies that were used to build any web page.
Form Filler is a Chrome extension tool that helps you fill all form inputs on any page with random data. You can test your own forms quickly, but you also may find it advantageous if you need to sign up for services that don't have email validation.  Also, you can predefine settings and fill out any form with your own data in a click.
Website WordPress theme detector
The best website development brief template
WIFI INTERNET CONNECTION LIMITS
Learn how to create a new mac address on Windows and IOS so you can use unlimited internet access from time-limited wifi hotspots.
WRITING / TEXT EDITING TOOLS
Convert case Convert text to upper case or lower case.
Grammarly Avoid constant spelling and grammar errors when creating your digital marketing campaigns or social media posts you spent time carefully crafting. Grammarly is a free tool that flags popular grammar errors from contextual spelling errors to poor word choices.
Hemingway editor You want people to read what you're promoting or posting on social media, right? The first step is clear writing. The Hemingway editor highlights sentences that are overly complex and gives suggestions for improvement.
Last note: Is your marketing not reaching your sales targets? Stop wasting your money on marketing that is not performing? Find how you can increase your sales with our eCom boost program!
THE BEST DIGITAL MARKETING TOOLS
was brought to you by Mau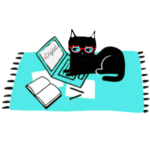 Mau is a certified Facebook, Google Ads, SEO specialist, keynote speaker and one of Australia's top marketing influencers. Mau offers digital marketing strategy support & training. Mau's premium Digital Marketing Plan & Social Media Plan templates are used by thousands of marketers.
Join 5k+ subscribers receiving Mau's newsletter