THE NEW OPTIMAL MAILCHIMP IMAGE SIZES IN 2021
Find below the most optimal image sizes for your Mailchimp emails, content blocks, templates and more. Brought to you by Mau. a Senior Mailchimp marketing specialist at eDigital.
Need Mailchimp marketing support? Contact us today.
🔥 Trending today > Where to find all your uploaded Mailchimp images
You wonder what's the new Mailchimp optimal image size you should use for the header or background?
BEFORE CHOOSING THE NEW OPTIMAL IMAGE SIZES FOR MAILCHIMP
Ideally, all images on your Mailchimp emails should be clickable. Images on your Mailchimp emails provide a more visually engaging way for readers to click through. On mobile displays, images are much easier to tap with a finger than text links.
USING IMAGE TO REPLACE TEXT ON YOUR MAILCHIMP EMAIL
Do not use one single image on your Mailchimp email as a replacement for text. Using one single image for text can create the below problems or issues:
Image-based emails look spammy.
Email software provider (Google, Yahoo, Hotmail, etc) may decide to not show the image on the user's browser.
One single image unnecessarily adds weight to the email's file size, slowing the process of showing the email on the recipient's browser.
Some tips if you do use image replacement on the text:
Try to only replace headings, not large chunks of text.
It's better to stick with .png image file type or other lossless formats. This will keep the text crisp.
In the era of retina displays, you have to account for what your images look like on high-definition screens.
The current rule of thumb is that an image needs to be double its original size to maintain its fidelity on an HD screen (your 600 x 600 pixels header image needs to be 1200 x 1200 pixels).
Read > How to set up Mailchimp social cards
THE NEW OPTIMAL MAILCHIMP IMAGE SIZES 2021
When deciding on the best image sizes for Mailchimp, you should take into account any padding or margin styles in your Mailchimp template.
For example, in a template that's 600 pixels wide that includes 20-pixel padding, a full-width image would only need to be 560 pixels wide. Most MailChimp templates are 600 pixels wide. You may be able to estimate the size of some of the image blocks, but here's a handy list of common sizes use in MailChimp templates.
PRE-HEADER AREA IMAGE SIZE Pre-header area: 560 pixels
⚡️ Learn how to add a Mailchimp popup form to WordPress
💡 Expert Tip > Use Mailchimp text boxes to overlay text on top of your header image. This way when people see your email from different screen sizes the text will wrap around nicely. Below you can see how the text on top of the image is actually an editable "text box" on Mailchimp. Even the "Shop Sale" button is editable and it is not part of the image.
Body area image size (no sidebar). Body area for 1 column templates (no sidebar): 560 pixels
Background image size. Background images can be used to display a full image behind your campaign content. Remember that background images don't render in every email client and may appear differently in mobile clients, so it's important to thoroughly preview and test your campaigns before you send them to your list. Check out the below table to find out which email clients support background images and then consider whether or not is a great idea to use a background image on your next MailChimp campaign. What's the new most optimal background image for Mailchimp templates? Use a background image of 560 pixels wide in the body area for 1 column templates (no sidebar)
Social bar – Utility bar image size: 560 pixels
Best Mailchimp header image size. MailChimp's email templates are 600 pixels wide, so it's best to size your header images with that maximum width in mind. The most optimal header image size is 600 pixels.
Body area (with sidebar) image size: 350 pixels.
Sidebar image size: 160 pixels
Full-width template image: 560 pixels
Two-column width image size:  264 pixels
Three-column width image size: 164 pixels
Four-column width image size: 110 pixels
Footer left image size: 370 pixels
Footer right image size: 170 pixels
⭐️ Popular read > How to add a Mailchimp subscribe form link to an email
Uploading the best Mailchimp image sizes becomes particularly important for promotions you sent out on key dates such as Valentine's Day, Bicycle Day, Mother's Day, Father's Day, Black Friday, End of the Year campaigns, January sales, Earth Day, Refugee Day, etc. As people will get bombarded and distracted with hundreds of email marketing messages during these celebrations, you should ensure your Mailchimp's image sizes fit perfect.
A quick question for you:
How much of your time and money with Mailchimp Marketing is actually generating benefits for your business?

Is it really worth spending your limited time sending emails with so low open rates?

Would you better off pivoting your marketing resources to other areas?
Just sending emails will not result in boosting your sales and CLV (customer lifetime value). 
I see this ⛔️  MASSIVE ISSUE ⛔️  many times!
You can change the way you do email marketing by starting a successful Digital Marketing Strategy.
✅  Once you have your digital marketing strategy defined, your social media executions will make more sense as they help you reach your expected marketing goals. 
In fact, a professionally well-crafted digital marketing strategy will:
✔︎ Free up valuable time
✔︎ Make you produce far less but better quality content and
✔︎ Get you far greater results
If you believe you have a creative, passionate and curious mind, I invite you to read How to write the best Digital Marketing Strategy to do marketing in a far more meaningful and effective way. 😀
⛑ Most useful > How to find a Mailchimp ID
USING IMAGES ON MAILCHIMP TEMPLATES
MailChimp templates are designed for a maximum width of 600 pixels. In rare cases, as with Facebook-friendly templates, the maximum width is 500 pixels. MailChimp templates automatically size your images to fit into the content blocks you choose. Since you can quickly drag and drop images from one block to another, it's important to pay attention to image sizes and resolution.
Just in > How to contact Mailchimp's customer support
ABOUT THE BEST MAILCHIMP IMAGE SIZES 
Many smartphones, tablets, and laptops feature high-definition screens, such as retina displays, that offer a higher ratio of pixels per inch. This means that images may appear fuzzy on these displays. To make sure your images appear clearly on all screens, you can save your web-ready images at double the size needed for the image block you're using in your campaign. Using the Constrain Image Dimensions By 50% For High-Definition Displays feature under the Settings tab for an image block will automatically resize your images for high-definition screens. This feature is only available for single Image blocks and not for Image Group blocks, Image Card blocks, or when adding an image to a text block.
Most email programs now block all images in your HTML email by default. You've probably noticed how you have to right-click on an email or push a button to display them. Design with this in mind—your message should still come across without images.
🔥 Trending > Best Mailchimp Marketing courses – The list
USING ANIMATED GIF'S ON A MAILCHIMP EMAIL
Animated GIFs can be used to add a bit of life to your emails. They can also be effective at drawing attention to a particular element and even work well as a call-to-action. Best of all, animated GIFs enjoy wide support amongst email providers (neither CSS3 animation nor video is well-supported) making GIFs your best option for adding animation to email.
Note: Outlook 2007/2010/2013 doesn't support animated GIFs. It does show the first frame of the animation.
💡 Expert tip: Keep in mind that animated GIFs tend to get very large, so it's a good idea to keep them simple and use them sparingly.
Most view today > How to add or increase indent on Mailchimp
MAILCHIMP IMAGES COMMON ISSUES – TROUBLESHOOTING
There are a few things that can cause issues when you work with images in Mailchimp campaigns. Below are some common image upload and display issues, and some tips to help you troubleshoot.
Popular read > How to change a Mailchimp text block colour
MAILCHIMP IMAGE UPLOAD ISSUES
If you're having trouble uploading an image to MailChimp's Content Manager, review these common issues.
The image is too large.
If your image takes a long time to upload or won't upload in Mailchimp Content Manager, the file size could be too large. We recommend you use a photo-editing program to resize your image to 1MB or smaller.
A valid image won't upload or causes an error message.
If the image file won't upload at all or generates an error about file type, double-check that your web browser meets MailChimp's minimum system requirements. To see if your browser may be the issue, try the upload in another browser like Firefox or Chrome. If the upload works in the alternate browser, disable add-ons, extensions, and plugins in the original browser, and clear cache and cookies to resolve the issue.
The image file name has spaces or special characters.
If you use a URL to upload an image from your own server, make sure the file name has no spaces or special characters.  Some email clients won't display images that contain spaces or special characters in the file name. Remove the space or replace them with dashes (-) or underscores (_).
The file type is missing.
If you use a URL to upload an image from your own server, make sure to include the image's file extension (.jpg, .gif, .png).
Images are blocked.
Security programs will sometimes block the image upload pop-up modal. If you can't see the MailChimp Content Manager, can't get an upload to work, and the items listed above aren't an issue, this is likely the problem. To fix this, contact a system admin and set mailchimp.com as a trusted domain with your internet security program or firewall.
Exclusive read > How to fix a Mailchimp email address that hard bounced
MAILCHIMP IMAGE DISPLAY ISSUES
If your image will upload but won't display correctly in inboxes, there are a few things you can do to make sure your subscribers see images correctly.
The email client is blocking images. 
Some email clients block images by default and require your subscriber to choose to display images. Unfortunately, MailChimp can't bypass or influence this security feature. Ask your subscribers to add your email address to their address book or safe sender list to increase the chances that their email client will display your images.
A resized image looks too blurry. 
When you resize a large image in MailChimp's Photo Editor, it compresses a big chunk of data, which blurs the image as it gets smaller. To help the image display as clearly as possible, resize your image in your preferred photo-editing program before you upload it to the MailChimp Content Manager.
Images look blurry or fuzzy on a retina display. 
Retina displays use a higher ratio of pixels per inch, which can cause smaller images to appear fuzzy. To make sure your images appear clearly on all screens, use MailChimp's recommended image sizes described above.
Image colours don't look right. 
Images need to be formatted as RGB, a colour scheme optimized for web display. Images formatted in CMYK, a colour scheme optimised for print, won't always display well on screens. To fix this, save your image in RGB format.
Images in text blocks appear stretched on mobile devices. 
Large images that are copied into a text content block may stretch your layout when viewed on mobile devices. Instead, resize your image, or use one of MailChimp's mobile-responsive Image, Image Group, Image Card, or Image + Caption content blocks.
Images are sideways or in the wrong orientation. 
Images taken with smartphones sometimes contain exif data. Exif data specifies the position of the camera when the photo was taken and causes the image to display in its original orientation. Images with exif data display properly in the MailChimp Campaign Builder but may display incorrectly when campaigns are sent, depending on the browser or email client. Learn how to remove exif data to fix image orientation issues.
Images won't show up correctly in Outlook. 
Outlook sometimes experiences cache issues. If Outlook won't download your image, or if it looks broken, ask your subscriber to reboot their computer to clear Outlook's cache.
Background images don't show up.
We use CSS to add background images to email campaigns, which isn't supported by all email clients. To find out which email clients support background images, take a look at our Add a Background Image to a Campaign article.
😎  You will also like > How to change the whole Mailchimp image background colour
BROKEN IMAGES ON MAILCHIMP – HOW TO FIX
If images in your campaign don't display at all, here are a few possible causes.
The email client is blocking images. 
Some email clients block images by default and require your subscriber to choose to display images. Unfortunately, MailChimp can't bypass or influence this security feature. Ask your subscribers to add your email address to their address book or safe sender list to increase the chances that their email client will display your images.
Image file names don't use absolute paths. 
Any image you use in a campaign is hosted on a server and then displayed on the subscriber's computer when they open the email. If you code your own templates, always use absolute paths for images in your HTML so the email client can find and display your images.
Images are hosted on a hosting or file-sharing site.
Don't host images used in email campaigns on a free file hosting site or free website accounts like Dropbox or Tumblr. These systems often block outside links to images they host to keep their bandwidth costs down. Instead, host the images on your own server when providing your own HTML for campaigns, or use our Content Manager.
Images are hosted on a private, secure server. 
Make sure the images in your campaign are not being hosted on a secure server that requires a login and password.
⚡️ Just updated > How to find a Mailchimp list ID
Need Mailchimp marketing training? Contact us today.
MAILCHIMP IMAGES LOADING TOO SLOWLY – HOW TO FIX
If your campaign images take a long time to load in your subscribers' inboxes or in test emails, there are a couple of things that could be going on.
The image is too large, or the resolution is too high. 
To reduce the file size and improve the display, use an image optimizer tool.
There are too many large images.
If you can, use fewer large images in your campaign.
Your campaign includes an extra-large image or image map. 
It may sound counterintuitive, but if you're using a very large image or image map, break it into smaller images. This can help your campaign load faster.
👍🏼 Editor's pick > The best Mailchimp marketing courses – The list
Last note: Is your marketing not reaching your sales targets? Stop wasting your money on marketing that is not performing? Find how you can increase your sales with our eCom boost program!
THE NEW OPTIMAL MAILCHIMP IMAGE SIZES
was brought to you by…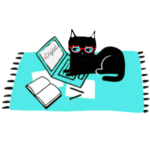 Mau is has been meowing digital marketing for 16+ years. A certified Facebook, Google Ads, SEO specialist and keynote speaker; Mau also offers marketing strategy support & digital marketing training. Mau's Digital Marketing Plan & Social Media Plan templates are used by hundreds of marketers. Subscribe to Mau's newsletter or connect on Linkedin Instagram or Facebook