THE BEST 48 STOCK FREE PHOTOS & IMAGES WEBSITES – DOWNLOAD & USE FOR FREE IN 2022
Find the best online royalty-free stock images & photos websites 2022. Copyright-free. Download beautiful pictures for personal & commercial use. Curated by Mau, a Senior Digital Marketing Specialist at eDigital.
THE BEST 48 STOCK FREE PHOTOS & IMAGES WEBSITES – DOWNLOAD & USE FOR FREE IN 2022
Paid premium stock photo images may be expensive, especially for an extended license for redistribution which can drive the cost to hundreds of dollars per image, which some business owners, freelancers and entrepreneurs cannot afford.
This list of free best stock photo websites offers:
Free images to download
Free images no copyright needed
Free images for commercial use
Public domain images for free
Free images for blogs and bloggers
Royalty-free images free of charge
Best free royalty-free images Australia
Google copyright-free images
Below you will find many free photo stock image websites most people are not aware of.
Find professional high-quality free images for your presentations, school assignments, projects. Some (not all) may offer free images for commercial use.
You can also use the image search on Google, Yahoo, Pinterest and Flickr to find images (Some are free – check copyrights).
🔥 Trending > How to write the best creative photography brief
THE BEST 48 STOCK FREE PHOTOS & IMAGES WEBSITES – FREE IMAGE DOWNLOAD & USE in 2022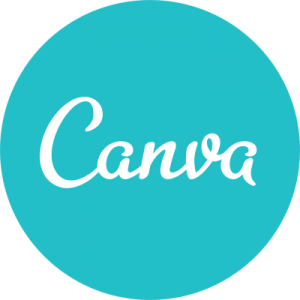 Used by over 30 million people every month, Canva is not only one of the most popular free design tools, but also offers free photos you can choose for your designs. Easily grab a free photo and place it on your design.  You will love Canva, especially for finding photos for special events such as mother's day, father's day, valentine's day, new year's day, end of the year campaigns (Christmas), January sales, etc.
Free black women stock photography. Most of Createher stock photos are available for a fee. However, they have around 180 free stock photos for you to use.
All photos here on www.cupcake.nilssonlee.se are licensed under the Creative Commons license CC0, which means that you are free to use the images without any costs. You can copy, modify, distribute and perform the work, even for commercial purposes, all without asking for permission.
👭 Women are loving > The best 26 baby photography ideas – Newborn
Dead to Stock offers a fresh selection of images delivered to your inbox every month. Beautiful stories accompany all pictures.
DesignerPics offers a great variety of free copyright images and photos in the below themes: Architecture, Business, Concepts, Food & drinks, Nature, People, Technology, Things and Wildlife
Dreamstime offers a free trial that gives you access to five quality images for free. You have to subscribe to get the free trial. If you are a photographer or videographer you can also sell your content on Dreamstime. You can also browse their section for free photos.
Many Flickr users have chosen to offer their work under a Creative Commons license, and you can browse or search through content under each type of license
Food photographers from all around the world share their photos under the Creative Commons Zero (CC0) license to help accomplish the ultimate goal of Foodiesfeed, to make the online space related to food more beautiful and eliminate all the ugly sterile stock photos that people still keep using. Whether you're a hobby or professional photographer, food blogger, passionate foodie or food lover; there are just some food photos hanging in your cloud drive that could be used by other modern creatives, join this community today :)
👍🏼 You will also like > The top 30 most popular photography hashtags on Instagram
⚡ eDigital Recommended ⚡ Free but requires attribution – you need to mention the photographer and link back. There is a WordPress plugin.
Freepik offers great visual content: illustrations, photos, icons, mockups, and presentations templates. Some are free images and free photos some others you have to pay to use them. Freepik was founded in 2010 by brothers Alejandro and Pablo Blanes, along with their friend Joaquín Cuenca, founder of Panoramio (acquired by Google). Alejandro felt the urge to create a platform where designers could find free graphic resources. Pablo and Joaquín supported his idea and that's how Freepik Company was created. Since then, they have created two new projects: Flaticon and Slidesgo. Over 300.000 free images to choose from Freepik and other third party stock photo databases. Free for both commercial with attribution and non-commercial use – You will need to explicitly credit Freepic when using their photos.
Generated Photos sells "unique, worry-free" fake person portraits AI Artificial Intelligence generated faces for $2.99, or 1,000 people for $1,000.
photographer Ryan McGuire. Royalty-free, Categories of animals, nature, objects, people, urban, and whimsical, there are new photos added weekly, which are also shared through McGuire's Twitter and Facebook.
✔️ Just in > How to price for a photography assignment – best tips
Royalty-free collections include templates, icons, button makers, along with classic free stock images organised by themes such as technology, education, nature, and many more.
English designer and photographer Tom Eversley. High-quality images to be used by designers, developers, bloggers, marketers and social media teams. Photos include architecture, nature, people, textures, urban, and everyone's favourite, "various".
free stock photos. Jay Mantri is a fantastic photographer who shares a few new high-quality photos every week. The images can be used for all purposes without the need for attribution. The images tend to be atmospheric such as spacious, moody and lonely.
⚡ eDigital Recommended  ⚡ great selection of royalty-free images by Martin Vorel.
😎 Exclusive > The top photography types for marketing success
Sign up to Little Visuals and get 7 hi-res images zipped up in your inbox. Use them anyway you want. Little Visuals visitors will be aware there have been no further uploads for over a year now. Sadly the young man who created this site died suddenly in Nov 2013. His name is Nic he is 26. Nic is one of the far too many young adults who's death comes under the heading of S.A.D.S ( Sudden Adult Death Syndrome ). His family continue has kept the website and are now fundraising in the hope to provide a number of schools or sports areas with portable defibrillators in Nic's memory. With this in mind, we would like to ask if any of you that view his site and download the images would consider a small donation towards the Hand on Heart Charity. His family hopes to update this site in the near future with previously unpublished photos.
The free photography available at Magdeleine has been curated from other sites from across the internet. The easy search function makes this site useful even though you can find some of their images on other sites. It is possible to searches by colour, category, keyword, and license. While all photos here are free, many of them still need to be given attribution when used. Therefore, the license must be checked before use.
Max Pixel offers free stock photos on different topics.
Editor's pick > How to take the best restaurant photos
Offers photographs available free for the use in creative projects. The website does ask that photographers or artists are credited when using their free stock images as they aren't in the public domain. As they emphasize altering their images when using them, this is a great resource for free social media images.
Free images from the eastern world. This website has a stunning collection of nature and travel photographs that deal with the eastern world. Beautiful images from various eastern regions such as Kathmandu and Istanbul. The images can be used freely.
Nappy offers beautiful free photos of people with brown and dark skin. As easy and as simple as that. Find great photos for your end of the year sales (Christmas), January sales, Valentine's Day, Mother's Day, Father's Day featuring people with sexy chocolate looking skin.
Find free images of black African people, history and culture at the Smithsonian National Museum of African American history and culture.
⭐️ Most view today > The best photography angles – ideas & examples
Negative Space adds new free stock images every week, and all are listed under the Creative Commons Zero license. These free images are sortable by category, copy space, position, and colour.
Devices: Desktop
What's unique: The best collection of icons for anything you want.
You might be asking yourself…"Why is a photo editing app doing here?" Well, the cool thing about Over is that it has partnered with Unsplash so you can have a vast array of free photos to play with Over text overlays directly on your mobile phone!
The Museums of the City of Paris have released a collection of more than 100K+ images into the public domain, including fine art, lithographs, and posters.
📷 A unique perspective on > The best conceptual photography
⚡ eDigital Recommended  ⚡ Free stock photos website. The free stock images on Pexels are curated from sites such as Gratisography, Unsplash, and Little Visuals, in an attempt to simplify the image searching process. All of the photos on the site are licensed under Creative Commons Zero, meaning you can use any of the photos for personal or commercial use.
PD Pics offers free public domain images in the following categories:  vehicles, education, nature (flowers, landscapes, birds, fish, animals), objects, jewellery, food, money, technology, sports, art, architecture, holidays and emoticons.
Over 600 high-resolution photos for free, or download a pack that includes all images as well as three Photoshop mockups, in exchange for a donation of $10 or more.
New photos in your inbox model. Picjumbo offers free photographs that can be used for personal and commercial purposes.
You will get FREE public domain images here. You will need to register but it is free too. You do not have to provide attribution but check the images for further information.
📝 The pro guide on > How to use images to grow your business – Top tips from Getty images
PicsArt is an all-in-one photo and video editing app that offers free editing images and photos. With 700 million+ installs and 150 million monthly creators, PicsArt spans the globe and is available in more than 30 languages. You can remix images with PicsArt and discover an entire world of content and tools to help you tell your unique story.
Pikwizard a free stock photo website, unlike most stock photo sites, they have a lot of pictures of people.
Pond5 is not free but offers a unique collection of photos and images.
Rawpixel digitally enhances public domain image content from many popular organisations, but a large portion of its public domain images have been digitised from its own collection of old books and chromolithographic plates. Their free high-resolution creative commons images are available with a CC0 license.
✅ Popular read > The new optimal image sizes for social media
Beautiful free photos related to food include fruits, veggies, eggs, healthy food, sweets, kitchenware, herbs, cookies, etc.
With Shutterstock, you can get up to 10 loyalty free images in the first month. Then you have the option to subscribe to one of their plans. Shutterstock also offers an image resizer and a file converter for free. You can also sell your photos on Shutterstock.
Tip: When building the Facebook ad creative, you can access Shutterstock images directly from within the Facebook Ad Manager. Simply select "Browse Media", choose "Stock Images", and then search by keyword.
Cheers! Smithsonian open access offer 2+ million high-resolution images from its collections onto an open access online platform. Their image archive includes historical material from the Smithsonian museums, research centres, libraries and even the National Zoo. Now anyone can peruse and download their images free of charge.
Startup Stock Photos has a concept that is pretty self-explanatory, with free stock images for "startups, bloggers, publishers, websites, designers, developers, creators."
⭐️ Useful read > The best tips when writing a creative brief for a photoshoot
The league of mobile type wants the world to have beautiful free fonts including Blackout, Chunk, Fanwood, Goudi Bookletter, Junction,  Kenewave, League Gothic,  League Mono, League Script, League Spartan, Linden Hill, Orbitron, Ostrich Sans, Prociono, Railway, Sniglet, Sorts Mill Goudi and more.
The Public Domain Review offers art, literature, and ideas. This website shows the latest works that have reached the public domain, as well as other out-of-copyright free images you can share or build upon without restrictions.
TONL offers photography of diverse people challenging the stale, homogenous look of traditional stock photography by showcasing the many ethnic backgrounds of everyday people.
Beautiful travel photography and outdoor images on a Tumblr blog all under the creative commons license so you can do whatever you want with the images listed on this website.
⚡ eDigital Recommended ⚡ Free (do whatever you want) high-resolution photos. Unsplash offers ten new photos every ten days via an email subscription as well as simply on their website. All photos are licensed under Creative Commons Zero, "which means you can copy, modify, distribute and use the photos for free, including commercial purposes, without asking permission from or providing attribution to the photographer.
You can find almost 40 million free images to use on Wikimedia Commons.
The World Bank Flickr account offers free images and photos to be used for presentations or school/study assignments.
Over 10 million photos are available. Wylio is an image finder that can locate images with a creative commons license with the help of the Flicker API. Wylio is quite easy to use, but membership is necessary. However, basic functionalities such as the "search" functionality can be used for free.
The majority of Yale's art collection is in the public domain. You can download thousands of paintings, sculptures, prints, drawings, rare books, and manuscripts. Included in the archive are Tyler and Vanity Fair prints, and various watercolour bird images.
🔥 Trending > How to write the best creative photography brief and template
ZMO.AI
ZMO.ai produces algorithmically generated bodies that can move and talk authentically like real humans. Some fashion marketers are struggling to hire and afford models due to their growing number of stock-keeping units (SKUs) or styles, as consumer tastes become more changeable. Using the generative adversarial network (GAN), ZMO.ai helps fashion marketers create virtual full bodies of models by defining simple parameters like face, height, skin colour, body shape and pose. Fashion marketers can now test any type of clothes by putting them on a virtual model and publishing the photo or video on their website/app. Once orders come in, the fashion brand can start manufacturing the piece. With AI-generated photography/videos, fashion brands can also test what type of people would suit a certain product by trying it out on different virtual models. ZMO.ai is also planning to apply GPT-3, which uses big data and deep learning to imitate the natural language patterns of humans, to create speeches for virtual models. This would make it easy for marketers to produce TikTok videos quickly and cheaply for product promotion. Key competitor: Surreal.
FINAL TIPS WHEN GETTING FREE IMAGES TO DOWNLOAD WITH NO COPYRIGHT NEEDED
The search for perfect free images can seem daunting at first, but with these free photo/image websites, you can find a great free photo to download and use. Add the photographer's name in the piece you are using the image/photo, this can lead to the photographer sharing your content piece with their followers.
⚡️ Popular read > The best premium stock photo websites
Final tip: are you not hitting your sales targets or your ads are not performing? Get an expert marketer to support you the whole year and help you boost your sales today!
THE BEST WEBSITES FOR FREE PHOTOS & IMAGES
was brought to you by Mau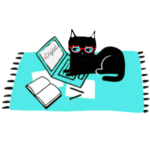 Mau is a certified Facebook, Google Ads, SEO specialist, keynote speaker and one of Australia's top marketing influencers. Mau offers digital marketing strategy support & training. Mau's premium Digital Marketing Plan & Social Media Plan templates are used by thousands of marketers.
Join 5k+ subscribers receiving Mau's newsletter