THE BEST 57 ROYALTY FREE STOCK IMAGES PHOTOS WEBSITES IN  2020 
Find below a list of the Best Free Stock Photos and Images Websites in 2020! Paid premium stock photo images may be expensive, especially for an extended license for redistribution which can drive the cost to hundreds of dollars per image, which some business owners, freelancers and entrepreneurs cannot afford.
THE BEST 57 ROYALTY FREE STOCK IMAGES PHOTOS WEBSITES – 2020 LIST
This list of free best stock photo websites offers:
Free images to download
Free images no copyright needed
Free images for commercial use
Public domain images for free
Free images for blogs and bloggers
Royalty-free images free of charge
Best free royalty-free images Australia
Google copyright-free images
Below you will find many photo stock image websites most people do not know about. You can get plenty of professional high-quality free images making the process of finding the next image for your project or commercial use a piece of cake. Some search engines like Google, Yahoo, Pinterest and Flickr do provide free image search query feature, it's still a chore to pick the good ones or the ones with free commercial use among a plethora of search results.
Related > How to write a killer creative photography brief plus template
THE BEST 52 ROYALTY FREE STOCK IMAGES PHOTOS WEBSITES – 2020 LIST
COMPFIGHT (Flicker Search tool)
Compfight allows you to browse through all images in Flickr with the creative commons license thanks to the help of Flickr API.
All photos here on www.cupcake.nilssonlee.se are licensed under the Creative Commons license CC0, which means that you are free to use the images without any costs. You can copy, modify, distribute and perform the work, even for commercial purposes, all without asking for permission. Although you're more than welcome to let me know if you use images for a website, illustration or whatever, it's inspiring to see the results. Thank you for visiting Cupcake!
Dead to Stock offers a fresh selection of images delivered to your inbox every month. Beautiful stories accompany all pictures.
DesignerPics offers a great variety of free copyright images and photos in the below themes: Architecture, Business, Concepts, Food & drinks, Nature, People, Technology, Things and Wildlife
Dreamstime offers a free trial that gives you access to five quality images for free. You have to subscribe to get the free trial. If you are a photographer or videographer you can also sell your content on Dreamstime. You can also browse their section for free photos.
Everystockphoto is a search engine for free photos. These come from many sources and are license-specific. You can view a photo's license by clicking on the license icon. Popular searches include the library of congress, NASA, HDR, business, architecture, background, china, computer, fractal, food, girl, woman, people, love, nature, smile and hands.
Fancycrave raises the bar of stock imagery by collaborating with independent photographers to deliver stunning, emotionally-driven photos fit for any project. This is a community of creators who care about quality, not quantity.
Food photographers from all around the world share their photos under the Creative Commons Zero (CC0) license to help accomplish the ultimate goal of Foodiesfeed, to make the online space related to food more beautiful and eliminate all the ugly sterile stock photos that people still keep using. Whether you're a hobby or professional photographer, food blogger, passionate foodie or food lover; there are just some food photos hanging in your cloud drive that could be used by other modern creatives, join this community today 🙂
This website is a collection of the great photos that have been released via Creative Commons license. The images deal with different themes including office, nature, technology, places and some of the best macro shots of high quality can be found here. Every week, new images are added to the site.
Free vectors, PSD, photos and free icons. High-quality images on the below key topics:
Fitness
Exercises
Diet
Weight loss
Yoga
Running
Freepik offers great visual content: illustrations, photos, icons, mockups, and presentations templates. Some are free images and free photos some others you have to pay to use them. Freepik was founded in 2010 by brothers Alejandro and Pablo Blanes, along with their friend Joaquín Cuenca, founder of Panoramio (acquired by Google). Alejandro felt the urge to create a platform where designers could find free graphic resources. Pablo and Joaquín supported his idea and that's how Freepik Company was created. Since then, they have created two new projects: Flaticon and Slidesgo.
⚡ eDigital Recommended ⚡ Free but requires attribution – you need to mention the photographer and link back. There is a WordPress plugin.
Over 300.000 free images to choose from Freepik and other third party stock photo databases. Free for both commercial with attribution and non-commercial use – You will need to explicitly credit Freepic when using their photos.
Things: Great free stock photography. A fantastic variety of professional stock photography on the below themes:
Nature: Animals, mountains, plants, sky, sun, trees, water
People: men, women, children
Activities: sport, resting, walking
Transportation: boats, bikes, cars, planes, trains
Things: Food, tech, furniture, decor
Scapes: waterscapes, cityscapes, landscapes
photographer Ryan McGuire. Royalty-free, Categories of animals, nature, objects, people, urban, and whimsical, there are new photos added weekly, which are also shared through McGuire's Twitter and Facebook.
High-Quality Free Stock Images. Royalty-free photos from all around the world's best photographers.
Royalty-free collections include templates, icons, button makers, along with classic free stock images organised by themes such as technology, education, nature, and many more.
English designer and photographer Tom Eversley. High-quality images to be used by designers, developers, bloggers, marketers and social media teams. Photos include architecture, nature, people, textures, urban, and everyone's favourite, "various".
free stock photos. Jay Mantri is a fantastic photographer who shares a few new high-quality photos every week. The images can be used for all purposes without the need for attribution. The images tend to be atmospheric such as spacious, moody and lonely.
⚡eDigital Recommended  ⚡ KaboomPics offers a ton of great quality royalty-free stock images that are available for use by personal users as well as commercial purposes. The thousands of free images are searchable by keyword, category, tags, or can be browsed.
⚡ eDigital Recommended  ⚡ great selection of royalty-free images by Martin Vorel.
Free high-resolution stock images donated to the public domain by the Leeroy Advertising Agency in Montreal. With no copyright restrictions, beautiful photos are free for personal and commercial use. Moving variety images are also accessible at Life of Vids royalty-free videos, clips.
Sign up to Little Visuals and get 7 hi-res images zipped up in your inbox. Use them anyway you want. Little Visuals visitors will be aware there have been no further uploads for over a year now. Sadly the young man who created this site died suddenly in Nov 2013. His name is Nic he is 26. Nic is one of the far too many young adults who's death comes under the heading of S.A.D.S ( Sudden Adult Death Syndrome ). His family continue has kept the website and are now fundraising in the hope to provide a number of schools or sports areas with portable defibrillators in Nic's memory. With this in mind, we would like to ask if any of you that view his site and download the images would consider a small donation towards the Hand on Heart Charity. His family hopes to update this site in the near future with previously unpublished photos.
The free photography available at Magdeleine has been curated from other sites from across the internet. The easy search function makes this site useful even though you can find some of their images on other sites. It is possible to searches by colour, category, keyword, and license. While all photos here are free, many of them still need to be given attribution when used. Therefore, the license must be checked before use.
Max Pixel offers free stock photos on different topics.
Offers photographs available free for the use in creative projects. The website does ask that photographers or artists are credited when using their free stock images as they aren't in the public domain. As they emphasize altering their images when using them, this is a great resource for free social media images.
Free images from the eastern world. This website has a stunning collection of nature and travel photographs that deal with the eastern world. Beautiful images from various eastern regions such as Kathmandu and Istanbul. The images can be used freely.
Negative Space adds new free stock images every week, and all are listed under the Creative Commons Zero license. These free images are sortable by category, copy space, position, and colour.
hundreds of vintage photos from the public archives. The photos are fascinating and would be a compelling addition to any social media campaign. Offering hundreds of royalty-free stock photos, New Old Stock's collection showcases a wide variety of situations and subjects. One Million Free Pictures
You might be asking yourself…"Why is a photo editing app doing here?" Well, the cool thing about Over is that it has partnered with Unsplash so you can have a vast array of free photos to play with Over text overlays directly on your mobile phone!
The Museums of the City of Paris have released a collection of more than 100K+ images into the public domain, including fine art, lithographs, and posters.
⚡ eDigital Recommended  ⚡ Free stock photos website. The free stock images on Pexels are curated from sites such as Gratisography, Unsplash, and Little Visuals, in the attempt to simplify the image searching process. All of the photos on the site are licensed under the Creative Commons Zero, making it easy to know that you can use any of the photos for personal or commercial use.
PD Pics offer free public domain images in the following categories:  vehicles, education, nature (flowers, landscapes, birds, fish, animals), objects, jewellery, food, money, technology, sports, art, architecture, holidays and emoticons.
Free Photos for bloggers and creatives! Search millions of Creative Commons photos and add them to your blog posts easily.
Over 600 high-resolution photos for free, or download a pack that includes all images as well as three Photoshop mockups, in exchange for a donation of $10 or more.
New photos in your inbox model. Picjumbo offers free photographs that can be used for personal and commercial purposes.
You will get FREE public domain images here. You will need to register but it is free too. You do not have to provide attribution but check the images for further information.
PicsArt is an all-in-one photo and video editing app that offers free to edit images and photos. With 700 million+ installs and 150 million monthly creators, PicsArt spans the globe and is available in more than 30 languages. You can remix images with PicsArt and discover an entire world of content and tools to help you tell your unique story.
Pikwizard a free stock photo website, unlike most stock photo sites, they have a lot of pictures of people.
⚡ eDigital Recommended ⚡  Pixabay offers over 490,000 free images for both your personal and commercial use. These are great to use as social media images because Pixabay's collection includes not only photos but illustrations and vector images. As all images on the site are royalty-free and covered under Creative Commons CC0, they may be modified and used commercially and in printed format.
Rawpixel digitally enhances public domain image content from many well-known institutions, but a large portion of its public domain images have been digitised from their own collection of old books and chromolithographic plates. Their free high-resolution creative commons images are available with a CC0 license.
Beautiful free photos related to food includes fruits, veggies, eggs, healthy food, sweets, kitchenware, herbs, cookies, etc.

Shutterography offers spectacular free photographs and images. Shutterography images are free to use for any legal purpose. All images are released under Creative Commons CC0, with the caveat that you do not use our images to create a similar or competing service. Attribution is appreciated, but not required.
With Shutterstock you can get up to 10 loyalty free images in the first month. Then you have the option to subscribe to one of their plans. Plans start at 29/month (you get 10 images) or if you do not want to be billed every month then you can get "Image packages" starting at $49 (you get 5 images). You will need to sign up, it is free. Shutterstock also offers an image resizer and a file converter for free. You can also sell your photos on Shutterstock, they have paid more than 1 billion to photographers.
Cheers! Smithsonian open access offer 2+ million high-resolution images from its collections onto an open access online platform. Their image archive includes historical material from the Smithsonian museums, research centres, libraries and even the National Zoo. Now anyone can peruse and download their images free of charge.
Stunning, easy to browse, free stock images. The images are sorted into helpful categories such as "Abstract," "Still Life," and "Technology," which allows for a pleasant browsing experience. Nanescu's photos which previously lived " on a hard drive gathering dust" are now, for good reason, being used on websites like The Huffington Post, CNN, as well as numerous books and magazine covers.
Startup Stock Photos has a concept that is pretty self-explanatory, with free stock images for "startups, bloggers, publishers, websites, designers, developers, creators."



⚡ eDigital Recommended ⚡ A high quality, high-resolution public domain and Creative Commons licensed professional free stock photos sharing community. Currently, they have around 27,000 images. All photos displayed in this site are allowed to make commercial use of the work as long as you give proper credits to the authors. Plenty of free creative images under different categories including art, beauty, fashion, decorative items, furniture, illustration, paintings, drawings, interior design decoration, kitchen and dining cookware, objects, office, school supplies, figurines, abstract, patterns, business, disasters, manufacturing, factories, farming, production, holiday, medical, money, finance, music, quotes, sayings, religion, computers, electronic, internet, machines, parts, mobile, transportation, charity and not-for-profit, education, entertainment, food, drinks, military, wars, models, people, sports and fitness, weeding, architecture, cities, skylines, graffiti, restaurants, bars, street signs, shop signs, highways, roads, canals, urban furniture, decoration, animals, flowers, trees, fruits, plants, landscapes, free fonts, free icons, wallpapers
⚡ eDigital Recommended  ⚡ The free images can be sorted by date added, trending, number of views, number of downloads, as well as through keyword searches.
Royalty-free images, graphics, and designs from photographers, designers, and students around the world. As long as you stay on the "Free Stock Photos" rather than the "Premium Stock Photos" tab, you have access to a library of photos to use.
Stockpic offers free high-resolution images. Stokpic has high quality, bright, happy photos.
The league of mobile type wants the world to have beautiful free fonts, like Blackout, Juntion,  Kenewave, League Gothic,  Ostrich Sans font types and others.
The Public Domain Review offers art, literature, and ideas. This website shows the latest works that have reached the public domain, as well as other out-of-copyright free images you can share or build upon without restrictions.
Beautiful travel photography and outdoor images on a Tumblr blog all under the creative commons license so you can do whatever you want with the images listed on this website.
⚡ eDigital Recommended ⚡ Free (do whatever you want) high-resolution photos. Unsplash offers ten new photos every ten days via an email subscription as well as simply on their website. All photos are licensed under Creative Commons Zero, "which means you can copy, modify, distribute and use the photos for free, including commercial purposes, without asking permission from or providing attribution to the photographer.



Almost 40 million free images to use on this website.
Over 10 million photos are available. Wylio is an image finder that can locate images with a creative commons license with the help of the Flicker API. Wylio is quite easy to use, but membership is necessary. However, basic functionalities such as the "search" functionality can be used for free.
The majority of Yale's art collection is in the public domain. You can download thousands of paintings, sculpture, prints, drawings, rare books, and manuscripts. Included in the archive are Tyler and Vanity Fair prints, and various watercolour bird images.
Related > How to write a killer creative photography brief plus template
FINAL TIPS WHEN GETTING FREE IMAGES TO DOWNLOAD WITH NO COPYRIGHT NEEDED
The search for perfect free IMAGES can seem daunting at first, but with these free resources hopefully, the task has been made as painless as possible. Share your fav sites for free stock photos by contacting us.

Read >> Best premium Stock Photo Websites
BEST ROYALTY FREE STOCK IMAGES PHOTOS WEBSITES 
was brought to you by…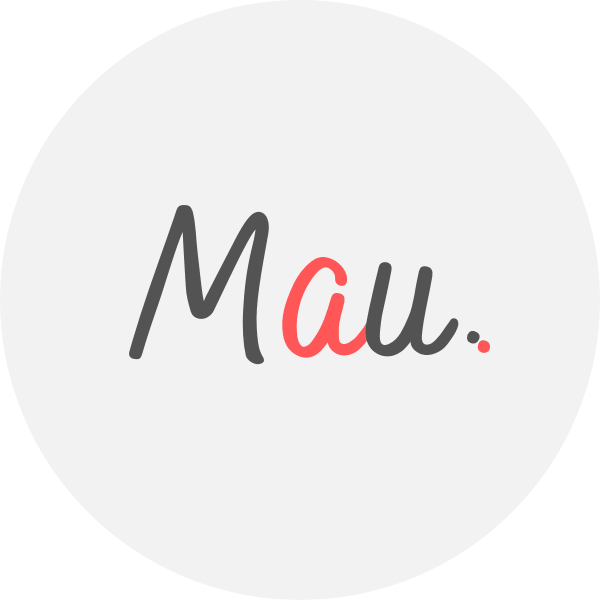 Award Winner Digital Marketer, top Linkedin Influencer, Certified Facebook / Adwords Professional, Certified SEO Consultant, StartUp Investor, Writer, Speaker. 15+ years optimising some of Australia's top brands. MAU.trains marketers via Strategy Workshops & Training Sessions inc his popular Digital Marketing Plan & Social Media Plan templates. MAU. enjoys football, Latin music & hiking while teaching Digital Marketing or completing creative photography briefs and conceptual photography assignments. Subscribe to MAU.'s e-newsletter connect on LinkedIn Instagram Facebook
eDigital – Australia's "Digital Marketing" Destination
Share your opinion below 😀 ⇓