THE BEST GENERATION YEARS CHART & NAMES LIST
Find below the best generation years chart & names list. Curated by Mau, a Senior Digital Marketing Specialist at eDigital.
🔥 Popular read > The top-secret ideas to marketing to youth in Australia
THE BEST GENERATION YEARS CHART & NAMES LIST
The generation years and names you are about to find in the chart below refers to western social generations defined as a birth demographic cohort (in social science) of all of the people born during a period of time.
These generations are widely used in popular culture, marketing, advertising and have been the basis for sociological analysis.
👨🏻‍💻 Marketers are also reading > Gen alpha years
⚡️ Most view today > The most followed Australians on Youtube – list
Serious analysis of generations began in the nineteenth century, emerging from an increasing awareness of the possibility of permanent social change and the idea of youthful rebellion against the established social order.
🔥 Hot deal today > Stop paying for ridiculous phone plans, get 100GB/month for only $38. Grab it before it ends.
Some analysts believe that a generation is one of the fundamental social categories in a society, while others view its importance as being overshadowed by other factors including class, gender, race, and education, among others.
GENERATION NAMES LIST 
Lost generation (1883-1900)
Greatest generation (1901- 1927)
Silent generation (Born 1928-1945)
Boomers (Born 1946-1964)
Gen X (Born 1965-80)
Millennials – also known as Gen Y (Born 1981-1997)
Gen Z (Born 1998-2012)
Alpha (Born 2013-2025)
⭐️ Exclusive > The Deloitte global millennial survey
THE BEST GENERATION YEARS CHART & NAMES LIST
was brought to you by…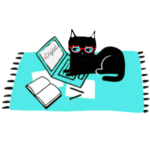 Mau is has been meowing digital marketing for 16+ years. A certified Facebook, Google Ads, SEO specialist and keynote speaker; Mau also offers marketing strategy support & digital marketing training. Mau's Digital Marketing Plan & Social Media Plan templates are used by hundreds of marketers. Subscribe to Mau's newsletter or connect on Linkedin Instagram or Facebook
Trending now > How to get Instagram followers fast & free