HOW TO WRITE THE BEST DIGITAL MARKETING PLAN IN 2021
Boost your sales and leads with the below tips and this exclusive and premium Digital Marketing Plan Template used by top professional marketers. Learn below how to write your own Digital Marketing Plan and save time guessing how to structure it with this fantastic template.
HOW TO WRITE THE BEST DIGITAL MARKETING PLAN  
Hi.
You are now ready to start to learn the techniques I use to craft successful digital marketing plans for more than 15 years helping marketers and business owners.
What I discover in this process was that most of the principles for building successful digital marketing plans remain the same regardless of changes in the way brands connect with consumers, different company sizes or industries.
However, one fact emerged:
You should always map out your goals, strategies and tactics in a professional digital marketing plan. It is in this format that you can only develop a great understanding of what exact actions are driving the best results for your business.
That's exactly what I do too. When I sell something I craft my digital marketing plan. And if I have done my job correctly, the best digital marketing strategies and tactics will reach, convert and nurture my most profitable customer segments.
In this article, I will take you through the step-by-step process of writing your Digital Marketing Plan.
I think you will be surprised at how easy it is to craft it once you read the important steps involved and learn about the strategic marketing thinking process you have to develop.
What you are about to read will take the complexity out of the process while it will show you how you can write a digital marketing plan even if you have never written one before.
In fact, the most popular comment I get about this article is:
"I now realised how easy is to write a successful digital marketing plan"
Several business owners and marketers have paid me to show them the below steps you are about to learn, yes, for free.
Being able to write the best digital marketing plan is a powerful tool that will serve you for the rest of your business life.
And before you get ready, you will need a get a comfy chair now, lock the door and let me guide you through the below steps you will follow as you quickly learn how to write your plan.
WHAT IS A DIGITAL MARKETING PLAN
A digital marketing plan is simply a document used to map out, record and communicate all your digital marketing goals, strategies and tactical executions.
Even marketing gurus, write "Digital Marketing plans" to sell marketing books. Do not get surprised if most of the world's best marketers will tell you that all of their greatest work started by mapping out a great digital marketing plan.
WHY YOU MUST HAVE A DIGITAL MARKETING PLAN
Increase your leads and sales. This is absolutely the most important reason you should craft a digital marketing plan. Ultimately, your boss has paid you to increase leads and sales. Full point. Your boss would not care more about any other things.
Strategic planning. Easily define and record your goals, strategies, tactics and customer segments. A successful plan will help you map out all the digital marketing activities to support the customer purchase journey.
Focus

. A well-structured plan will force you to laser focus on your most valuable customer segments. The rest is a distraction.

Clarity

. A well written Digital Marketing Plan will ensure expectations from all parties and stakeholders are clear and reduce any misinterpretations on what Digital Marketing is supposed to achieve within your business.

Track Progress

. Easily follow the progress of your plan in real-time. This will help with managing teams, allocating responsibilities, budget planning and project management.

Stakeholder Engagement

. A well-crafted plan will help you get "buy-in" from key stakeholders in your company while making it easier to brief agencies and contractors.

Raise your salary.

Obtaining great results from your plan will "wow" your boss and you will be able to make a case for a salary review.

Budget & resources allocation.

Do not let the horse go wild. (Agencies would not like you to do this) but tracking your budget against every single digital marketing activity is key. That's why we have added a budget section in the template you are about to get.
"If one does not know to which port one is sailing, no wind is favourable" – Lucius Seneca
BEFORE WRITING A DIGITAL MARKETING PLAN
Tips before you start writing a Digital Marketing Plan:
The best place to start, without a question is to start. Yes. That's right. Get a great template (our template or any other template you fancy) and start.
Do not worry about the first draft. Keep polishing your digital marketing plan every quarter and I will guarantee your plan will improve each year.
Ensure you follow the sequence I am about to teach you below for the best results.
Digital executions must be part of your overall marketing strategy and need to sync with your offline, event and other marketing media and customer engagement activities. It should not be a stand-alone plan.
Gather insights from all stakeholders who deal with customers including sales and customer service/support teams.
Make sure your digital marketing plan is of easy access by the teams involved with the execution of the plan.
If a set of meetings are required to define your digital marketing plan with different stakeholders; ensure you have a structured agenda and expected outcomes so the plan is agreed /approved.
Great template!
I did not understand enough about writing a Digital Marketing Plan. This is a great and thorough template and I feel now far more confident presenting my plan to the team. The instructions are easy to follow. Most marketers invest their time activating campaigns but do not take the time to think about their strategy. This template forced us to exactly do that: craft our digital marketing strategy. 
Chloe P.
  Verified purchaser (243) Jan 2021
SAVE TIME & GET YOUR DIGITAL MARKETING PLAN TEMPLATE
This template will save you time guessing how to structure a well-crafted plan.
You get an exclusive & premium template that includes:
Executive Summary Section
Strategy and Branding Section
Situation Analysis Section 
WIP Section
Branding Section
Campaign Flow & Targeting Section
Calendar Section
Content Audit Section
Budget Split Section – Includes tables with pre-made formulas
Monthly Report Section
Campaign Targeting Parameters Section 
Interactive UTM Tracking Builder/Generator Section
SEO & SEM Strategy Section
Holidays & Major World Events C
alendar 
Section – Includes popular #hashtags for each event
Email Marketing Planning Section
Social Media Engagement Benchmark Section – Compare how your social media posts are performing vs competitors
Affiliate Partners Section – Easily record and log key details of the companies you are promoting as an affiliate.
Activation Ideas Log Section
Inspiration Ideas Log Section
Event Planning Gantt Chart Section 
Guest Blogging Targets Section
BENEFITS
Instant access. Do not wait for anything. Once you pay, you will be redirected to a confirmation page with the link to the template.
Secure. Once you access this premium template, you can save securely your own copy in seconds on your pc, laptop or keep it on your Google Sheets account. No one else will have access to it unless you grant them permission.
100% guaranteed delivery. You can always contact us if there is an issue.
Fast support. Same day response to any questions.
Access your template anywhere/anytime. Just need an internet connection.
Real-time interactive collaboration. You can grant permission to edit your document to other team members and see changes and/or updates in real-time.
A universe of add-ons/plugins is available. Bring and manipulate data from your marketing department into your brief document using powerful plugins and add-ons available only on Google Sheets.
Turn data into powerful charts. Use the Google Sheets editor to create and customise charts, if needed.
Voice typing. Lazy to type? Use Google Sheets voice recognition to fill in your template.
Perpetual access. Save the link to the template to always access the latest version of this template anytime.
The latest version of this premium template has just been released. Don't miss your deadline for presenting your plan and secure your digital marketing plan template today!
Free bonus! You will also get:
A free "The Ultimate Guide to Successful Influencer Marketing Campaigns" (a nine-page PDF Guide)
A free "Brand Voice Guidelines". Keep all your content creators on the same page with well-documented brand voice guidelines.

THE DIGITAL MARKETING STRATEGY AND PLAN – SECTIONS
If you already have a marketing plan, most of the below sections should have already been defined. If that's the case, you will only need to document activities and goals that pertain specifically to your Digital Marketing activities.
1. SITUATION ANALYSIS
The best place to start, without a question, is your Situation Analysis. You will define the position of your company within your industry and how to want to solve customers needs and desires. An important question to ask is: Are there any Digital Media consumption insights and trends affecting the way your most profitable customers are interacting within your industry?
1.1. MARKET
What the market is needing. Are there any trends? Are there any new products or services that are growing within the industry that our customers might be also looking to buy?
1.2. COMPETITIVE ANALYSIS
What are the top 3 competitors, their unique selling propositions and how they are using Digital Marketing channels to connect with customers? What different set of unique activities you will be delivering that will provide a unique mix of value to your most profitable customer segment that no other competitor can copy-cat.
1.3. SWOT ANALYSIS
A SWOT Analysis is a popular strategic planning technique used to help an organisation identify strengths, weaknesses, opportunities, and threats related to business competition or project planning. If you have already a marketing plan, you are likely to have completed your SWOT analysis, If not, you should write a SWOT analysis for your digital marketing plan.
When completing your SWOT analysis, you should bring any external or internal influencers that may affect your digital marketing goals. Examples below:
Social: have consumers attitudes changed that might affect our sales targets?
Legal: do we comply with privacy and online trading laws?
Environment: Will our digital activities be ethical and sustainable?
Political: is there any government support we can use for our Digital Activities?
Technology: Is there any specific technology we should review that will help us more effectively achieve our digital marketing objectives.
2. THE STRATEGY
2.1 CUSTOMER SEGMENTATION
Let's discuss one of the most important and basic Digital Marketing sections. In fact, if you can understand and learn this single point, you will have mastered a major lesson in Digital Marketing Strategy.
If you have already been in the market for a while with some data about your most profitable customers, you will be able to identify and profile those customers that are bringing the most revenue. Some customers segments are worth more than others and may demand different/more attention.
Customer segmentation strategic decisions may include:
Focus on your top one or two most profitable customer segments.
Reach a new customer segment
Defend a declining customer segment
Reactivate a dormant customer segment
Relegate a customer segment that is no longer profitable.
Tip: Use the Pareto rule >> Who are your 20% of customers bringing your 80% of revenue? It is a good idea to not only identify them by demographics but also bring any psychographic data you may have about them: likes, dislikes, media consumption and more. See illustration below.
Also, it is important to have defined the exact needs at every purchase phase (see graph below). So you can brainstorm the type of content, experiences and stories to help them buy from you.
"People do not buy goods and services. They buy relations, stories and magic"  Seth Godin
You can use brand sentiment surveys, research and analysis to find out what the overall sentiment is for each customer segment you are targeting. The successful executions of your professional digital marketing plan will help you change the customer segment's sentiment towards loyalty, affinity and ultimately advocacy.
2.2. DIGITAL MARKETING OBJECTIVES
Ensure you write each objective using the SMART formula: specific, measurable, attainable, realistic and timely. Clearly targeting your "most profitable" customer segment will help you focus your Digital Marketing to the people most likely to bring higher Return on Investment (ROI).
Short Term Objectives This calendar year objectives – Your strategies and tactics will focus on these.
Medium-Term & Long Term Objectives Top-level objectives to help communicate the changes needed and business transformation in the long term.
We use it every day
We received great feedback about the digital marketing plan we designed using this template. We now use it every day to keep on top of all our digital marketing campaigns. Your own marketing research and insights will be useful when filling in this template.  
Tom C.
Verified purchaser (231) Jan 2021
2.3. POSITIONING
Customers will not be able to remember all the cool things you can offer. You will need to pick one positioning and stick to it so people can remember you and differentiate you from the competition.
2.4. ACQUISITION STRATEGY
Define tools and optimisation methodology to ensure you are consistently reducing the gap between inquiries/visits and successful transactions. An example of a task could be optimising key landing pages on a specific time frame and/or use a/b testing methodology in favour of multi-variable testing.
Content. What type of stories you will be sharing or activities that your prime prospect would love to participate in to create buzz? If you have assisted to my "Avoiding Content Tsunami with a Strategy" Master Class, you will recognise the importance of deciding your content pillar to prove your mettle. Especially in the "commoditised" market, you need to build and focus your content around two or max three content topics your audience would love, engage and promote on behalf of you. A great content strategy should help you build resonance with the potential and current customers you are targeting. That's why you see for example companies like Optus focused on Soccer matches and nature/wildlife documentaries only. They want to own that space and be one of the best in delivering that content to their audience.
Guest blogging/ expert article contributions
Online events, webinars and/or demos.
Affiliate program. Which online affiliate network you will be using and what commission/payment structure you will be offering. Define technicalities and challenges in relation to tracking and monitoring.
Seo. Write down changes and/or additions to your website to increase rankings on top search engines: Google. Identify the "low hanging fruit" keywords you would like to optimise your website and online content for search engines.
Sem. Your Google Ads and/or Bing paid campaigns, objectives and optimisation strategies.
Social media. Define which social media channels your brand will focus on and how you will use social media websites and apps to attract new customers and engage with existing ones.
Remarketing Campaigns. Describe the re-marketing campaigns you are planning.
Digital Growth Strategy: (aka word of mouth – WOM Strategy): It is fundamentally important for any business to define strategies (growth hacking)  to incentivise existing customers to bring extra new customers to your business. Here you will list what a "referral program" will look like and schedule activities to increase referrals from customers.  Imagine every new customer refers on average of two customers a day. You will have here a "growth hacking" machine!  To do this, a referral strategy will be useful. In this section, you will determine when your brand will ask customers for referrals, and what reward you will be offering.
2.6. RETENTION STRATEGY
This is likely to be the most important section of your whole and entire marketing plan! Yes, most marketers spend too much time and energy trying to secure new customers versus investing in getting existing customers to buy more often, more premium products, more quantities, more new products over time. In this section, you will note and tick off your top Retention strategies. This might include VIP programs, extra services to frequent buyers, money cant buy activities, monthly e-newsletter, free training, customer loyalty programs, etc.
2.7 ONLINE ASSETS AND INTEGRATIONS
How many websites, what social media channels you will own, what guest contributions you will activate.
Multichannel Integration Strategy: How your different marketing channels will work together to amplify your message.
2.8. DATA STRATEGY
How you will be using data to make marketing decisions and how you will be updating and securing this customer data.
2.9. PARTNERSHIPS
In this section, you will write down any agreements, partnerships or joint ventures you have or you are planning to help reach new customers or better monetise existing customers. You might find complementary brands – services or products – that could be quite lucrative to partner with as they might have an established customer base that you could tap into at affordable prices. Think about what customers buy before, during and/or after they buy from your company. The companies who sell these products and/or services could be great partners. Document such companies in this section of your marketing plan and then reach out to try to secure them.
Complementary partnerships are key to increase market share in new markets. Marley Spoon meal box delivery service that started in Berlin in 2014, entered the Australian market and partnered with Woolworths in June 2019 who injected 30 million for a 9% equity stake. This complementary partnership will help both businesses increase sales. By July 2019 Marley Spoon has approx 172k customers globally.
3. THE PLAN
Campaigns you will be launching to reach your customers at specific purchase phases: awareness, comparison, preference, trial, purchase, evaluation, recommendation, education, rewards, For example for the trial or purchase phase you might want to promote a digital campaign that includes: key promotions, special deals and offers.  Timely offers will help your customer base to grow quicker and incentivise past customers to buy again from you. Offers can include free trials, money-back guarantees, packages (e.g., combining different products and/or services) and discount offers.
According to market research company Nielsen, businesses selling food and grocery products should use a promotional calendar across the whole year as Australia is the most promotional food and grocery market in the world with an average of 35% of products sold at a discount between 2009-2019 with an average discount of 27%.
4. FINAL RESULTS AND KEY LEARNINGS
The last phase during the execution of your marketing plan is to ensure you are measuring progress, tweak your Digital Marketing template accordingly and have your success metrics ready to be compared with your initial baseline.
5. BUDGET
In this section you will list all the expenses you will incur and provide an indication of your expected results will be in terms of new customers, sales. The idea of a financial projection is to define which promotional expenses and other marketing executions you expect will give your organisation the highest return on investment (ROI). This section should also set you on the task of writing down your set of goals (e.g., your goals for your referral program) for which your company should strive.
6. EXECUTIVE SUMMARY
The executive summary of your marketing plan should be done last and should be an overview of your plan to other readers. Use language that it will be easy for non-digital stakeholders to understand. Remember: many C-level executives will only read your Executive Summary so make sure your most important information is added here.
EXTRAS IN THIS TEMPLATE
Get this exclusive and premium digital marketing plan template that includes all the sections above plus:
Event planning (Gantt Chart) template. Most digital marketing managers at some point will have to plan, organise, execute and measure the success of a marketing-related event. This might be a product launch inviting influencers, a conference inviting industry leaders, an awards night, etc. For this reason, we have created one of the best event planning templates within your Master Social Media Strategy template so you can start planning your event at any time.
UTM generator. When you access our template, you will also access our UTM Builder/Generator section where you can create and log all the UTM variables used for all your campaigns, ensuring everyone in your team uses the same correct UTM tracking parameters.
HOW TO GET THIS TEMPLATE
Once payment is completed, you will be sent to a secure page where you will be able to download the template. If there are any issues, you can always contact us.
Free bonus! You will also get:
A free "The Ultimate Guide to Successful Influencer Marketing Campaigns" Guide
A free "Brand Voice Guidelines". Keep all your content creators on the same page with well-documented brand voice guidelines.

Great template
This template was enormously helpful and saved me so much time. Setting up a digital marketing plan is not a simple task, however, the structure provided on this template, certainly made it a much more manageable undertaking. The number one thing we loved was being able to work on it from anywhere and get the latest updates as they happen. 
Mia W.
  Verified purchaser (229) Jan 2021
UPDATING YOUR DIGITAL MARKETING PLAN
Digital Marketing plans are NOT static documents. They should be updated, changed and be adaptable to changes in your business dynamics. You will adapt and update this Digital Marketing Plan template as you bring learnings and insights from your business metrics, sales data, marketing data, employees stories, customers feedback, competitor reviews, observation and evaluation of your industry environment.
ASSIGNING RESPONSIBILITIES TO YOUR DIGITAL MARKETING ACTIVITIES
Your marketing team should be actively involved in the production and tracking of all the elements committed in your Digital Marketing Plan. Assigning responsibilities in advance will clear up any questions to make sure everyone is on the same page.
CONCLUSION
By now you have learned several important points about how to craft a killer Digital Marketing Strategy and Plan. Now it is time you put into practice what you have to learn and start crafting your own plan.
Next > Get instant access to your premium Digital Marketing Plan template and get your plan completed.
Last note: Is your marketing not reaching your sales targets? Stop wasting your money on marketing that is not performing? Find how you can increase your sales with our eCom boost program!
THE BEST DIGITAL MARKETING PLAN TEMPLATE 
was brought to you by…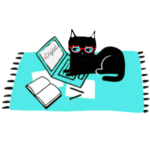 Mau is has been meowing digital marketing for 16+ years. A certified Facebook, Google Ads, SEO specialist and keynote speaker; Mau also offers marketing strategy support & digital marketing training. Mau's Digital Marketing Plan & Social Media Plan templates are used by hundreds of marketers. Subscribe to Mau's newsletter or connect on Linkedin Instagram or Facebook