e

DIGITAL CLIENTS
As an online "Digital Marketing" focused Media Publisher, eDigital client portfolio is organised on three main areas:
Online Publishing
Campaign Management
Training
PUBLISHING DIVISION
eDigital is Australia's Most Visited "Digital Marketing" website with over 169k visits in the last 12 months. eDigital Online Publishing Division covers everything a marketer and savvy business owner should know about Digital Marketing: Best Practices, Strategy Frameworks, practical tips, advice, guides, tools, best vendor reviews, courses, conferences, grants, awards and more. We offer fantastic opportunities for our clients and partners to connect with our community of marketers and business owners visiting our website every year. We work with companies who want to reach marketers by creating and curating carefully crafted "digital marketing" related stories. Please visit our Advertising Section to find more.
We help some of the World's Best Marketing providers and MarkTech Software vendors have relevant, useful and meaningful connections with marketers and business owners:
ACTIVECAMPAIGN

ADINJECT

AGORA PULSE

ALIDROPSHIP

AMBASSADOR

AWARIO

AWIN

CONTENTMART

COSCHEDULE

CRAZY DOMAINS

99DESIGNS

DRIP

DRUMP UP

DYNAMIC CREATIVE

EBAY

ERELEASES

ETSY

EVANTO

FIVER

FOMO

FOTOR

GAIN APP

GET RESPONSE

INFOGAMY

IDEV AFFILIATES

INTERACT QUIZZ MAKER

INTERCOM

KICKSTAGRAM

KOGAN

LATER

LEADDYNO

LINKEDIN LEARNING

MAILCHIMP

MEDIA SOCIAL

NINJA OUTREACH

OMNISTAR

ONTRAPORT

OUTSOURCELY

PROMO REPUBLIC

PRONTO CHAT

QUEUE

RANK TRACKER

RANK WATCH

RUSTY

SCRUNCH

SENDIBLE

SEMRUSH

SENDINBLUE

SHAW ACADEMY

SHOPIFY

SHOPIFY PLUS

SHOUTCART

 SIMPLILEARN

SMARTR MAIL

SOCIAL AIDER

SOCIAL BUZZ CLUB

SOCIAL MEDIA COLLEGE

SOCIALOOMPH

SOCIALRUNNER

STATUSBREW

TAILWIND

TAPFILIATE

TIME DOCTOR

TINY HOUSE

TRANSFERWISE

TWENTY20

TREEPODIA

UDACITY

UDEMY

UPVIRAL

WEBINARJAM
CAMPAIGN MANAGEMENT DIVISION
Find below a list of our current and past clients we have offer our Digital Marketing, Social Media strategy and campaign management services.
Australia's most popular property website: Realestate.com.au trusted M

A

U. for optimising their multi-million dollar Google Adwords Campaigns.
Australia's largest athletic footwear retailer The Athlete's Foot hired M

A

U. to manage and optimise all their digital marketing and social media including training sessions to the franchisee network.
M

A

U. also supported News Limited Australia's Most Visited Home improvement website (Homesite.com.au) Finalist for the Australian Marketing Institute "Marketing Excellence Award" on the category of "Consumer Insights" for Homesite's "Housing Sentiment Report". Key activities included: SEM, SEO, Display, Email marketing and Content strategy.
Sydney's most recognised Photography Training College, NPTC assigned 

e

Digital with the task of revamping their website. A complete new website was built on WordPress and Avada theme. Terry – the founder – now feels more confident when sending leads to his website. Implementation included: WordPress installation, Avada theme installation and set up. Transfer of page content, image sourcing and formatting, forms creation and testing, Paypal integrations across different key pages, tables and forms and more.
Competing with Avis and Budget for a higher share of the market, Thrifty – Australia's top car rental company hired M

A

U. to manage all Digital Marketing including: SEO, SEM, Analytics implementation and reporting, Display Campaigns and Online Affiliate Marketing .
StudyLink.com hired MAU. to support all Digital Marketing activity including helping win key partnerships with key sites (ie. Yahoo education, SMH, The Age). Activities included User Testing, SEO, Adwords, Email marketing, Display Banner Advertising.
Sydney's migration and education services, Uvision had a successful on-site Digital Marketing workshop and SEO training session for seven executives of its marketing team.
A successful SEO Audit was performed and completed for Recruitment website: Growing Careers. Helping them clear up and prioritise the SEO path, define achievable objectives.
SLAFF volunteer run film festival had the challenge of engaging and measuring their audiences. 

e

Digital provided best Google Analytics installation and measurement  and email marketing training to the team.
Managing the content and public promotion of a great range of NSW Government websites is not an easy task. M

A

U. provided support and direction for managing and improving content strategy and promotion via adwords, display advertising, email marketing and Google Analytics implementation across all sites. Squiz CMS was used for managing and deploying all websites' content.
Chadwick – The largest independent Real Estate Agent in Sydney North Shore. Service provided: Google Adwords Campaign Management and in-house Digital Marketing Strategy training to their team including SEO and Content Strategy.
Datalicious is one of the World's fastest growing Enterprise Data Analytics Companies. Datalicious brief was clear: Adwords management and optimisation across ten different country markets including landing page creation , a/b testing and deployment (upbounce) supported with a scheduled Social Media Advertising Campaigns calendar across LinkedIn, Twitter and Facebook.
New York founded GENERAL ASSEMBLY Digital Technology School is one of the leading Digital and Tech private education providers in the world. As part of their Instructors' team; M

A

U. from

e

Digital has facilitated regular training sessions, workshops and keynote speaking sessions at General Assembly in Sydney and Melbourne.
Australias' leading retail audio-visual provider, Mood Media Australia, engaged 

e

Digital to facilitate On-site training sessions for its team on topics that included: Digital Marketing Strategy, SEO, Social Media and Email Marketing
In a very competitive and crowded market, Ottimo House Sydney wedding venue needed top professional SEO advice.

e

Digital offered top best SEO Audit, keyword research and SEO activation achieving great rankings and traffic for Ottimo House.
On a monday night, not many restaurants in Australia get fully packed. Committed to offering the most affordable dining in the whole city, Spanish Tapas Facebook and Instagram Advertising campaigns ensure the restaurant keeps busy with a range of specials, promotions and discounts across the calendar year. 

e

Digital manages it all! See you next Monday: 1/2 price tapas!
Stonemen – Makers of fine printed cotton underwear needed SEO advice.

e

Digital offered and SEO Audit and actionable recommendations report for the team of founders.
TRAINING DIVISION
GPT hired 

e

Digital to facilitate a Social Media Marketing Strategy and Facebook Advertising training session to the group's marketing managers.
One of Sydney's Top leading Interior Design Schools: IDO hired 

e

Digital to facilitate a digital marketing strategy workshops including social media training, search engine optimisation tips.
General Assembly. Guest lecturer on Digital Marketing, SEO and Social Media in Sydney and Melbourne.
The Digital Marketing Connection. Regular training sessions to members on Digital Marketing topics.
Global Cars. On-site Digital Marketing strategy training sessions.
EAN University. Guest Lectures  – Digital Marketing Master Degree
OUR CLIENTS
was brought to you by…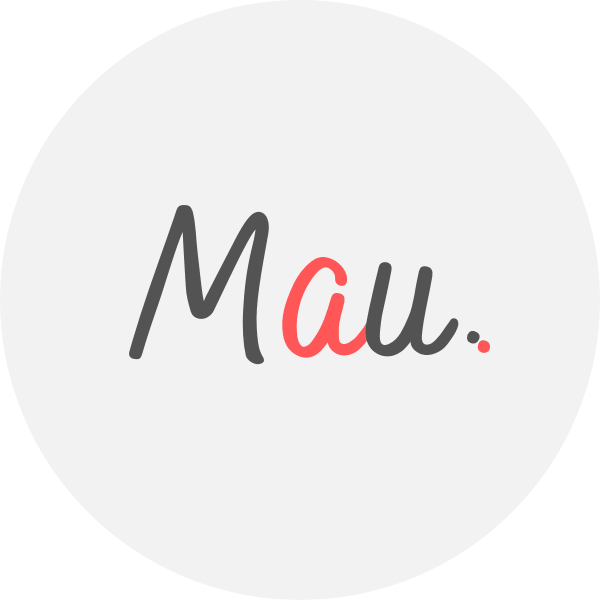 MAU. is an Award Winner Digital Marketing Specialist (Masters in Marketing), Certified Facebook/Adwords Professional, Certified SEO Consultant, Top Linkedin Digital Marketing Influencer, StartUp Investor, Writer, International Speaker. 15+ years experience optimising Digital Marketing Campaigns for top brands in Australia. MAU. also trains marketers via Strategy Workshops & Training Sessions. His popular Digital Marketing Plan & Social Media Plan templates downloaded by thousands. MAU. travels the world while teaching Digital Marketing or completing creative photography briefs and conceptual photography assignments. MAU enjoys football, latin music and hiking. Subscribe to MAU.'s e-newsletter connect on LinkedIn Instagram Facebook

eDigital – Australia's Most 🏆 Visited Digital Marketing Site
NOW YOUR TURN! 
Share your opinion or your best seo course below 😀 ⇓