THE BEST INFLUENCER MARKETING TOOLS IN 2022
Boost your sales with the best Influencer Marketing tools 2022 list. Check out below the best list of Influencer Marketing software and platforms to run successful Influencer marketing campaigns. Brought to you by Mau, a Senior Influencer Marketing Specialist at eDigital.
🔥 Trending > How to write the best Influencer marketing brief
THE BEST INFLUENCER MARKETING TOOLS IN 2022
Find below the best Influencer Marketing tools including Influencer platforms, marketplaces, creative studios and more…
🚀 Most view today > The best influencer marketing platforms
CREATIVE STUDIOS THAT WORK WITH INFLUENCERS
TOOLS TO SEARCH AND FIND INFLUENCERS
BuzzStream Influencers tool – you type a keyword and BuzzStream will give you top influencers. Most of them seems to be from Twitter though.
Followerwonk (Search Twitter bios to find who has a great following base – they might be also influencers on other social media channels ie Facebook, youtube, Instagram)
INFLUENCER MONETISATION TOOLS
Stir helps creators split the money for videos they make together, making collaboration the future of creator monetization. Stir let creators take any place they make money, whether it's a YouTube video or Shopify store, and split the revenue with other creators.
Clout Market trades over 10 million NFTs representing top creators including Trisha Paytas, James Charles, Bryce Hall, David Dobrik and Jeffree Star. The NFTs are designed to look like Pokemon cards with pixelated images of each creator. The cards carry parody names for legal purposes so Tana Mongeau's card reads "Tana Mongoose." The price for these items is determined by the creator's relevance online. The NFT's pricing structure is dynamic adjusting prices in real-time (Pull from social and analytics platforms data). If an influencer loses or gains followers or trends on social media, the price of her/his NFTs will go up or down.
⭐️ Popular read > How much do influencers charge?
INFLUENCER TIPS
Need marketing support or training? Contact us
THE BEST INFLUENCER MARKETING TOOLS
was brought to you by Mau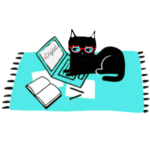 Mau is a certified Facebook, Google Ads, SEO specialist a keynote speaker and one of Australia's Top Marketing Influencers. Mau offers digital marketing strategy support & training. Mau's premium Digital Marketing Plan & Social Media Plan templates are used by thousands of marketers.
Subscribe to Mau's newsletter or connect on Linkedin Instagram or Facebook