THE BEST 29 ONLINE AFFILIATE MARKETING SOFTWARE IN 2021 – LIST
Boost your leads & sales by using one of the best Affiliate Marketing software, platforms, networks and companies in 2021. Let Affiliates sell for you. Find below the top best 36 online affiliate networks and referral programs in 2021 (aka affiliate platforms, affiliate software, referral software) you can use to increase your sales and pay an affiliate only when they refer you a hot lead that converts and you, in fact, make a sale.
THE STATE OF AFFILIATE MARKETING SOFTWARE
If you aren't familiar with affiliate marketing platforms or referral programs, you might not know that it is a $4.2 billion dollar business set to grow to $6.8 billion by 2020. Or that nearly 7,000 marketers attend a conference called Affiliate Summit twice each year. Or that 80% of advertisers allocate 10% of their marketing budget to affiliate marketing. That last stat comes from a new report conducted by Forrester Consulting entitled Networks Help Drive Affiliate Marketing Into the Mainstream.
Affiliate is here to stay with big movers and shakers in the industry lately. (Read: what is affiliate marketing?) Affiliate network Commission Junction (and all its subsidiaries) was acquired by digital marketing firm Conversant (formerly known as ValueClick), which was then acquired by data marketer Alliance Data for $2.3 billion. Ebates was acquired by Japanese e-commerce firm Rakuten for $1 billion. Most recently, backed by Banneker Partners and Permira Funds, Pepperjam acquired AdAssured, a retail brand compliance company.
According to Forrester, Affiliate Marketing has more than 80% of advertisers and 84% of publishers running affiliate programs as part of their marketing efforts.
In Q2 of 2016, US retailers experienced a 4.5% increase in e-commerce sales, yielding $97.3 billion in revenue. This accounts for 8.1 per cent of total sales, driven by the fact that consumers have more convenient ways than ever to buy online.
Now is the time for marketers to think even bigger and action affiliate marketing strategies that fully optimise their budgets. Affiliate marketing is one strategy that's proven to boost sales and lead to increased profits at scale.
Find below some of the best online affiliate marketing software, companies, platforms and networks and increase your sales and pay commissions only for successful purchases with an affiliate marketing partner.
But before we jump to the Best Online Affiliate Networks list, you might want to refresh your knowledge on what an affiliate network is and its benefits :)
🚀 Most view today > How to best promote your affiliate links
BENEFITS OF USING A REFERRAL PROGRAM SOFTWARE OR AN AFFILIATE NETWORK
Pay after a sale is made. Almost all of the costs to marketers and advertisers for affiliate marketing are not paid until after a sale is made. It's an entirely commissioned-based approach that eliminates much of the financial risk associated with more traditional methods of marketing. In short, if you don't sell a product, you don't pay. But, you receive all of the marketing and promotion that came with promoting your brand and product through affiliate marketing for free.
Cost-effective channel for consumer discovery. Affiliates will promote your product to consumers who might be in their discovery phase. Leading them to brand preference and engagement, incremental sales at compelling ROIs. Advertisers are increasingly relying on their affiliate channel to broaden their brand exposure with relevant context.
Build Consumer Trust via affiliate partners. When selecting an affiliate network, ask about their refining process—does the Affiliate Network build a network tailored to your brand or is it generic? Effective Affiliate Marketing relies on trust, and this trust comes from knowing the Affiliate Network takes the time to understand your brand, your market position and your goals and then uses this information to build a strategic Affiliate network. Selecting a Network that invests in your brand will ensure consumers only see your brand in suitable and appropriate places, therefore enabling them to trust you.
Globalise your brand. Affiliate marketing offers the ability to diversify your sales sources, taking your brand and propelling it to reach consumers in other country markets. For example, if you run a boutique fashion clothing store that also has an online retail site, you may notice untapped marketing potential outside of your local area. In response, you turn to an affiliate marketing agency, which connects your brand with publishers in fashion capitals in the World: London, New York, Paris, Milan, etc. These online affiliate publishers pinpoint which of their customers like fashion and send them a promotional offer or advertisement, which includes a trackable link back to your website. Your site begins seeing hits traced back to the online affiliate publisher's link, and you see your reach expanding globally. Meanwhile, your affiliate marketing network partner is keeping track of the exact number of hits and sales generated by way of the publisher link, in turn determining precisely how much commission they earn. The result is an efficient and cost-effective route to brand globalisation. Affiliate marketing is an efficient way to drive revenue while remaining mindful of costs.
Low-Cost initial investment. Using an affiliate network is a very effective low-cost internet advertising strategy.
Tangible results. Their strategic use can significantly boost your sales results, product branding and website traffic. Adding affiliate tracking software to your site is one of the most effective ways to achieve more sales and more traffic.
DIFFERENT TYPES OF AFFILIATES
There is a great variety of opportunities for different types of publishers (affiliates) – ranging from individuals with a Facebook account or blog to content review sites, deal aggregators, and app developers. As people continue to invent new ways to refer traffic to merchants, new models will surface. Below is a quick list of the top models:
Content Affiliate: Blogging. The publishers create valuable content, unique to their site, that is of interest to its visitors. Content sites including news and op-ed outlets, blogs, review sites, and more.
Deal & Coupon Affiliates. Publishers aggregate and provide their visitors with coupons that can be redeemed or deals that are currently running on the merchant's site.
Loyalty & Rewards Affiliates: Publishers provide either a reward or incentive for purchases in the form of points, miles, cash back, charitable contribution, etc.
Online Comparison Shopping (OCS) Affiliates: Publishers aggregate product information from multiple retailers to enable customers to search for items and compare products based on price, reviews, features, and other criteria.
Email Marketing Affiliates: Publishers promote merchants via email – featuring deals, promotions, and products they think the customer might be interested in purchasing.
Social Sharing Affiliate. An individual, influencer, or group of individuals who have a loyal audience (community) that they can monetise.
Tools & Mobile App Affiliates. Publishers who develop technical solutions that enhance or simplify the online shopping experience. Tools range from browser extensions and downloadable software to mobile applications.
Australia is the most promotional food and grocery market in the world, according to Nielsen, with an average of 35% of products sold at a discount between 2009-2019 with an average discount of 27%. It is important you have the right affiliates to use when marketing your promotions.
🔥 Trending > The best Affiliate guidelines template
"Use attribution modelling to split out commission based on the affiliates' contribution to a sale. An affiliate network that offers attribution modelling will definitely help advertisers identify and reward – with the right commission –  both upper and down funnel affiliate contributors"

Mau
THE TOP BEST 36 BEST ONLINE AFFILIATE NETWORKS IN 2021 – LIST
AR = Alexa ranking (Popularity)
PARTNERSTACK (Former GrowSumo) 🔥 Popular 🔥
Partnerstack is one of the most popular affiliate platforms for technology, software and SAAS businesses. We have seen a dramatic shift from partners moving to this platform, especially in the SAAS space. AR: 5.9K. Key benefits:
A Full-Stack Solution. Manage all of your partners' channels referral, reseller, affiliate and ambassador programs in one spot, including payouts & compliance.
Marketplace. The average PartnerStack customer sees a +30% lift coming through our Marketplace
Happy clients. Happy clients include Brand24, CartsGuru, CrowdFire, Drip, Gain, IconoSquare, JungleScout, Keap, Klippyo, LogoMyWay, PixelMe, Proof, PublicFast, Shotzr, Story Chief and Unbounced.
CRM Integrations. Integrations with Salesforce and Hubspot allow full visibility into your channel revenue throughout the sales cycle. Automate and reward partners based on different CRM stages to improve partner experience, drive more revenue and reduce fraud.
Different attribution methods. PartnerStack understands that different partner types require different attribution methods. Reward beyond links with lead forms and deal registration to better align with your partners and minimize channel conflict.
Automated payouts. Save time and automate the partner payout experience through PartnerStack. We handle the payout & compliance globally so you can review & approve your earnings, make one payment to PartnerStack, and let us take care of paying out your partners.
Amazon Associates is one of the first online affiliate marketing programs and was launched in 1996. The Amazon Associates program has a track record of developing solutions to help website owners, web developers, and Amazon sellers make money by advertising millions of new and used products from Amazon.com and its subsidiaries, such as Endless.com and SmallParts.com. It's free to join and easy to use. You will provide your website visitors with the convenience of referring them to Amazon, a trusted site where they can buy the relevant products you list, name or review on your website. And when your website visitors buy at Amazon coming from your website, you can earn up to 10% in referral fees. You can use many different Amazon retail promotions and leverage Amazon's newly created advertising features to drive more traffic and earn a referral commission.
Headquarters: Seattle, Washington
Founded: 1994
Key Investors: Jeff Bezos.
Avantlink offers insightful and actionable affiliate attribution. Their AvantMetrics attribution technology tracks the entire click stream of each converting customer to show the impact of your referral program and other marketing channels, enabling you to: split commissions for sales that involve multiple referrals, automatically deduplicate payouts on multiple networks for the same sale, adjust influencer commissions based on the impact of other marketing channels. The rigorous vetting process to select only top-quality affiliates so time spent monitoring fraudulent activity is minimised, ensuring that you only work with those affiliates that are valuable and relevant. Affiliates must apply to programs one at a time – no low-value mass apply options here – and once you have denied an affiliate application they cannot apply again.  Real-time high-level performance summaries to granular data – like items sold or referral URLs – Avantlink reporting provides insight into every element of activity within your affiliate program. AR:10.7k
AWIN (former Zanox)
Awin is a global affiliate network that connects your brand to consumers worldwide who can earn commission promoting your products and services. Whether your product is high-end retail or pet insurance, hotels or broadband, Awin network of 100,000 active affiliates covers a diverse range of sectors. They approve all publishers before they join the network, so you can partner in confidence. Awin provides a clear, simple and easy-to-use interface for all activity. Monitor your campaigns, optimise performance and reveal powerful insights. Offices: London, Baltimore, Zurich, Madrid, Warsaw, Stockholm, Amsterdam, Milano, Berlin, Paris, Sao Paulo. Top clients include eBay. AR: 3.4k
ClickBank built its reputation by paying its affiliates on time, every time for 17 years. Affiliates can choose to get paid as often as every week, through multiple payment options. ClickBank partners with digital marketers like you to sell your products to over 200 million customers around the globe. ClickBank offers affiliates a wide catalogue of quality digital products and a reputation for reliability – ClickBank pay commissions on time, every time so affiliates never have to worry about when they will get paid. Also, thanks to ClickBank's HOPLINK™ tracking system, affiliates always get credit for your sales even if a customer waits up to 60 days to purchase after clicking your link Clickbank pays some of the highest commissions out there because they know quality affiliates are worth paying for. ClickBank works with their product creators to set the most competitive commissions possible, up to 75%. Affiliates can choose to promote products that offer customers upsell options as part of the purchase process. Up-sells deliver more value to customers and put more money in their pockets. With ClickBank's advanced reporting, affiliates have access to detailed data about impressions, clicks, and sales for your offers. Armed with this data, affiliates can fine-tune their campaign targeting to increase their earnings. AR: 810
Offices: Boise, Idaho – Broomfield, Colorado USA
Founded: 1998
Commission Factory is everything you would expect from the fastest growing Performance Marketing and Affiliate Network.  Commission Factory was created by Affiliates for Affiliates. This inside expertise leads to the creation of an industry-leading platform. The network was built from the ground up with ease-of-use, simplicity and great form and function as its core. Their goal is to build successful relationships between our Affiliates, Advertisers and Agencies through transparency, quality and delivering a high level of service. Commission Factory generates up to USD$25 million in sales for their advertisers per month. Some of their clients include David Jones, The Iconic, NastyGal. The Commission Factory apps give you a quick snapshot of your daily, weekly or monthly performance as well as receive instant notifications of new campaigns. AR: 9.1k. Some key benefits:
Real-Time Reporting. Real-time, as-it-happens access to your data and transactions in order to optimise on the fly.
Weekly and Automated Payments to Affiliates. Affiliates get paid every week, automatically on all approved transactions.
Reliable and Accurate Tracking. Ensure everything is tracked. We support cookie-less, digital fingerprinting and click-less tracking.
Full Control and Transparency. Know where all sales came from, what currency they were recorded in and who is responsible.
Location: Sydney, Australia
Founded: 2011
Top clients: Vinomofo, Katies, Etihad Airways, Millers Woman, Virgin Australia, Qantas.
CJ publishers have access to the top brands and offer under one account, in one network. In 2011 alone, Commission Junction tracked a total of over 3 billion website visits, 175 million transactions and over $6 billion in online sales. Founded in 1998.
Key Investors: Alliance Data Systems. AR:668
eBay affiliates share their eBay finds with their audience and get paid when items sell.  Simply link an item or share your finds through Facebook, Twitter, your blog or your website. If what you share sells, you'll earn money.
Location: San Jose, California USA
Founded:1995
Top clients: zuburbia.com, purseblog.com, ComicArtFans.com.
FirstPromoter is an online affiliate platform that allows SaaS companies to track, manage and optimise any type of referral-based marketing programs. You can launch your own affiliate and referral program in minutes. Quick integration with Stripe, Recurly, Braintree, Chargebee or with FirstPromoter API. AR:12.7k
The FlexOffers.com network consists of publishers (affiliates) that vary across a wide range of promotional methods including, but not limited to original content, coupon/deal, loyalty, email, product review, comparison shopping, search, and social media. FlexOffers.com maintains a strict approval process to ensure that your brand is represented by the best. As a FlexOffers.com advertiser (merchant), you will have access to various solutions that will allow you to further promote your brand name, product, or service through their network of online publishers. You will be able to manage publishers, promote various products or services, upload content formats, and view performance reports for your campaigns. FlexOffers.com provides real-time traffic tracking information. They report all sales or lead transactions by visitors referred to your website that results in a sale of a product or service. Advertisers have placement opportunities throughout their Publisher interface and communication outlets including their affiliate blog, merchant-dedicated newsletters, and weekly "Top Deals" newsletters. Placement packages are available year-round. FlexOffers cover payment processing, payee payment meth., currency selection, tax and regulatory compliance, payment reconciliation, reporting. They collect all info needed from each publisher, verify no payments are made to blacklisted entities and block fraudulent publishers. AR:4.5k
Location: Miami, Florida USA
Founded:2008
Key Investors:
Top clients:Voyages-SNCF, InterContinental Hotels Group, SKECHERS, DirectTV, Timelife.com, Cheryl's, The PopCorn Factory, 1800 Baskets.com, Kohl's, Unbeatablesale.com, Macy's, Priceline.com, eHarmony.com, DentalPlans.com, SmallBargains.com, Soccer.com, Barnes and Noble, Lending Club, Lenovo USA, Credit Sesame, GameStop.
HasOffers by TUNE gives businesses the ability to track and manage their own publisher relationships. The fully customisable software solution also enables clients to manage campaigns, creatives, invoices, payouts, and more at a detailed level in real-time. AR: 8.5k. Key features:
The Global Standard for Mobile Performance: Reliable mobile tracking is what HasOffers does best.
Complete Platform-Wide API: Delivers 2-way API functionality, it's simple to develop customised applications to run on top of our platform.
Reliable Infrastructure: As a cloud-based solution, our links are faster and our uptime is unmatched at 99.9%.
We have seen many of our partners moving from Impact Radius to Partner Stack. As an affiliate, we never really enjoy Impact radius as it was cumbersome to get referral links and for some odd reason, we had to have different accounts for each partner, which does not make any sense. AR:34.1k
JVZoo is a great option for companies selling online webinars. Whether JV Partners or Affiliates, JVZoo allows you to instantly pay out revenue share or commissions without time-consuming calculations or payment processes. Scale your profits by allowing affiliates access to promote your webinars using our automated webinar technology. Now you can have hundreds of affiliates promoting your webinar at the same time and it is as simple for them as grabbing a link just like any other product they would promote inside JVZoo. AR:5.6k
⚡ eDigital recommended ⚡ helps you create, manage and optimise an affiliate program to incentivise your customers to refer your business to their friends. With LeadDyno you can invite your prospective affiliates as soon as they buy from you… so that they can post to Facebook on your behalf right away! AR: 15.6k
Take charge of your sales efforts by joining their industry-leading Affiliate Marketing Network. Partner with a team of high quality, proven affiliates; gain access to ground-breaking technologies; and receive extraordinary customer support. AR:14.9k
Great tool for publishers (online affiliates) to compare 40,000+ Offers and Payouts from Top Affiliate and CPA Networks. You can search and find a specific Cost per Acquisition (CPA) Offers. Best of all, it is free and easy to use. Affiliates can sort offers according to the offer name, category, payout, type, network, or the last time promotion was updated. To refine the search further, use the tabs to pinpoint mobile offers, pay per call promotions, the newest opportunities, and Offer Vault featured offers.
When affiliates enter a search term, they have the option to specify the country or to take advantage of our advanced search features. Make sure to keep an eye on their live ticker, which streams the search terms used by other fellow affiliates, so you can identify emerging marketplace trends. Check the sidebar on the right to discover the latest week's trends in CPA network offers.
When you join Offer Vault, you gain access to power special features so you can save searches, see the landing pages for international landing pages limited to specific counties, and set up email alerts so you know when new offers are posted. Best of all, you can join at no cost. Just complete their opt-in form so you have the tools you need to find the best CPA affiliate offers in seconds. AR: 13.3k
Partnerize is a very cumbersome, not intuitive platform. A lot of work needs to be done to improve the usability of this platform. You may have to spend hours emailing their support team to get a referral URL from an affiliate partner. Not recommended. AR: 6.5k
Start Selling in Minutes with 0% Transaction Fees. Double Your Sales with True 1-Click Upsells, Custom Checkout Pages, Instant Commissions. AR:6.3k
More information means better optimisation. With Pepperjam, you get access to dynamic commissioning, unique publisher recruitment opportunities, online/offline promotion capabilities, social and partner tracking — and, of course, advanced attribution. Advanced attribution includes a massive variety of features that let you stay aware of every conversion. Dynamic commissioning is key to granular ROI management; you choose the definition of value and distribute commissions accordingly. As for publisher recruitment? You get what you want in a network that spans 20 promotional categories and 30+ verticals. AR:17.7k
Post Affiliate Pro is a popular Affiliate software option that lets you track clicks and signups and assign them to the right affiliates with the option of reports and payouts. Post Affiliate Pro software is used to run an in-house affiliate program with the advantage of complete customisation and the ability to control and manage your affiliates, commissions and setups. Starting an affiliate program with affiliate software Post Affiliate Pro is fairly easy for marketers. More than 30,000 marketers use Post Affiliate Pro as their choice for affiliate software. Post Affiliate Pro features tracking, scalability, customisation options can grows with your needs. AR: 8.9k
Through their global affiliate network, they empower marketers to engage shoppers across the entire consumer journey. Affiliate success comes down to having great partners,  Rakuten connects advertisers with key relevant publishers to reach new customers for your brand and influence repeat purchases. Managed well, Rakuten can deliver incremental revenue as the platform is optimised for tangible results. mThink has voted them the #1 Affiliate Marketing Network for six consecutive years, and in 2016 they facilitated more than 100 million orders worldwide. AR: 13.1k
Refersion is an Online Affiliate software that helps you create and manage your affiliate partners. AR: 4.4k. Key features include:
Management: Add, modify and approve affiliates with just a few clicks. Maintain complete control and ownership over your affiliate program.
Payments: Make affiliate payments simple by connecting to your PayPal account as well as supporting other methods of payment. You can also pay outside of Refersion.
Tracking: Refersion makes tracking easy by partnering with popular e-commerce software such as Shopify, WooCommerce, Magento, Chargebee, and others. Connect our app with no developer involvement. Otherwise, their API Tracking is also available in case you have a unique setup.
Affiliate Acquisition: Post-Purchase widget allows your new customers to refer their friends through email and social media networks almost immediately.
Customisation: Your referral program can be as diverse as your list of partners. Customise referral links using partner names, create unique signup pages with your own content, upload logos for brand awareness, and more.
Reporting: Your account is your one-stop shop for seeing how your affiliate program is growing. You can also build detailed reports using the reporting tool for further analysis.
ShareASale has been in business for 17 years, exclusively as an Affiliate Marketing Network. Their technology receives accolades for speed, efficiency, and accuracy – and their reputation as a fair and honest business is well known within the industry. AR: 806. Key features:
Affiliates sign-ups and payments. ShareASale will process and write your Affiliates' checks free of charge each month
Affiliate Approval. ShareASale pre-screens all of your Affiliates.
Real-time tracking. You will know the moment a banner is clicked, a sale is made and a commission is generated.
Segmentation: Use tags to segment and group affiliates. Easily track the trends of specific affiliate groups, deliver targeted content
Set up rule-based commissions.
Reports. The clickstream report allows you to view recent clicks that a consumer made prior to the purchase.
Merchant API: Utilise the ShareASale API to retrieve reporting data on an automated basis, update creatives, void/edit transactions and more.
FTP Download permission: At your option, you may grant permission for an affiliate to download your data feed via the ShareASale FTP server. This is completely optional and at your discretion.
Affiliate Helpdesk: Your affiliates may contact the help desk at any time for the life of their membership, without any cost to you.
 ⚡ eDigital recommended ⚡ enables you to create, track and optimise your own affiliate programs. Tapfiliate is cloud-based affiliate tracking software. AR: 5.7k. Key features:
It is super easy to set it up and create your commission structure.
You can add your own digital promotions assets such as banners, text links, videos and social posts for your affiliates to use.
You can add affiliates through an invite URL, manually, through SSO, or through the API.
You can set multiple commission types for different products/SKUs fixed or percentage-based which is cool.
Tapfiliate can also be used for companies looking for a Multilevel affiliate marketing strategy, also known as MLM, Multi-tier affiliate marketing, sub-affiliates or network marketing, is an affiliate marketing strategy where affiliates are incentivised to recruit new affiliates.
The typical incentive is a percentage of the commissions that each newly recruited affiliate down the line earns. This can go on for a certain number of "levels". The resulting structure looks like a pyramid, also called a "downline".
Tapfiliate affiliate tracking software lets you create unlimited MLM levels for your affiliate programs.
TD CONVERT from Tradedoubler is their affiliate marketing platform. Through their global network of over 180,000 active online publishers, they have a track record of increasing sales and generating leads for our 2,000 advertiser clients. If you are a website publisher you can use their affiliate marketing solution to realise the value of your audience and monetise your website. AR: 4.3k
Affiliate marketing platform for advertisers and publishers; easy to use online advertising software with an international network. AR: 17.1k
Drive Revenue & Traffic via Sovrn Commerce network of Influencers. Merchants are able to effortlessly harness the aggregate power of the industry's leading influencer network of over 2M sites and apps. You can use Sovrn Commerce multichannel network to receive traffic at scale. AR: 8.4k. Key features:
Monetise: Whatever your commission structure (CPA, CPC, etc.), win high-intent clicks from Sovrn Commerce 2 million+ publishers.
Publicise: Whether you want to position your brand for higher exposure, or get premium placement for your promotions on one of their premium publisher's websites,
Optimise: Growing your brand's sales with their support to get more exposure, incremental links
Clients: eBay, Tyrebuyer.
Voluum is a performance tracker software for media buying teams, marketing agencies and affiliates. AR: 3.2k
They work with the UK's most influential and exciting online publishers and technology partners. They focus on driving sales right off the page. AR: 3.4k
CONCLUSION
When thinking of what digital marketing resources to use next, consider the power of Affiliate Marketing and choose a performance marketing company with the expertise and resources to effectively build and manage a network that will promote your brand and grow your business.
MOST COMMON AFFILIATE PROGRAMS' TERMS AND CONDITIONS
FOR AFFILIATES:
Some of the most popular clauses that affiliates need to be mindful of are:
As an affiliate, you cannot use our brand name in the domain of their website or social media pages used to promote your advertiser. Affiliate networks encourage affiliates to create their own brand and include the advertiser as part of the merchants you partner with to monetise their traffic.
To remain compliant with FTC guidelines, affiliates must disclose the relationship with the Affiliate Networks they use in their promotions by adding a disclosure at the beginning or footer of your content or use hashtags commonly known to consumers such as #ad or #sponsored to any social media promotions that include affiliate links.
Paid advertising that directly links to advertisers is not allowed to affiliates. Paid ads commonly need to land on your affiliate site first. Use of advertiser branded keywords in any paid ads is not allowed either unless the affiliate is directly approached by the Affiliate Network or advertiser with permission to do this.
AFFILIATE GLOSSARY
CR. CR stands for Conversion Rate and is calculated by taking the number of times an offer converts and dividing it by the number of times it was clicked. CR %= Conversions / Clicks
EPC. EPC stands for Earnings Per Click. It's derived by dividing the commission earned by the number of clicks. This metric is provided to potential affiliates to gauge how well an offer from an advertiser is performing across a particular affiliate network. Remember that EPC does not correlate to an actual payout. EPC $ = Commission Earned / Clicks
Some affiliate networks reset their CR and EPC stats every 30 days, so an offer with 0 CR and EPC isn't necessarily a "bad" offer. It's probably either new or hasn't been promoted in a while. Some networks allow you to see how long an offer has been live.
Raw Clicks. Raw Clicks refer to the total number of times your offer was clicked.
Unique Clicks. Unique Clicks refer to users.
For example: If I click your offer five times, it would be 5 Raw Clicks and 1 Unique.
"On Sale" Offers: Sale offers convert on purchase. For example, buying a t-shirt or purchasing the software.
Lead Offers: Some offers convert upon the lead. Entering an email address, completing a form or signing up for a service would all be considered "lead" offers. Email submits dating and most gaming offers are lead offers.
Offer Restrictions. Some offers might have specific ways to be promoted and specific ways on how you can and cannot promote offers to keep you out of trouble.
SEVEN STEPS FOR SUCCESSFUL AFFILIATE MARKETING & REFERRAL PROGRAMS
A successful affiliate marketing program is based on careful planning, research, strategy and management. Whether your objective is to improve e-commerce sales, customer registrations, trials or downloads, for immediate or long-term impact, you – as an advertiser – must:
Establish the goals of the program.
Decide on the right profile of affiliate to deliver the program.
Decide how you will reward different types of affiliates.
Make sure the most deserving affiliates get paid accordingly.
Create content suitable for each affiliate.
Put someone in charge of approaching affiliates and reviewing applications and managing relationships.
Optimise your website to convert the new traffic when it arrives.
TOP AFFILIATE TRACKING SOFTWARE
Some other popular affiliate tracking software includes:
Cake
Kyvio
Masoffer (Vietnam)
Osi Affiliate (Former Omnistar)
Peerfly
Revenuewire
Verifone (Former 2checkout)
Last note: Is your marketing not reaching your sales targets? Stop wasting your money on marketing that is not performing? Find how you can increase your sales with our eCom boost program!
THE BEST AFFILIATE MARKETING SOFTWARE, COMPANIES, PLATFORMS – LIST
was brought to you by…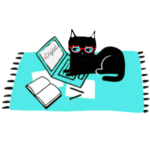 Mau is has been meowing digital marketing for 16+ years. A certified Facebook, Google Ads, SEO specialist and keynote speaker; Mau also offers marketing strategy support & digital marketing training. Mau's Digital Marketing Plan & Social Media Plan templates are used by hundreds of marketers. Subscribe to Mau's newsletter or connect on Linkedin Instagram or Facebook