THE BEST MODEL RELEASE FORM TEMPLATE PDF
Find below the best Model Release form template PDF. If you are a photographer, get your models and talent to sign this model release form PDF printer-friendly. Written by Mau, a Senior professional photographer and marketer at eDigital.
THE BEST MODEL RELEASE FORM TEMPLATE PDF FOR PHOTOGRAPHERS
WHAT IS A MODEL RELEASE FORM?
A Model Release Form (also called: a Photo Release Form) is a legal release signed by the model or talent (being included in a photograph) granting permission to the photographer to sell or publish the photograph for commercial use.
Note: A Client Print Release Form (which is a totally different release document) sometimes can also be called a "Photo Release Form". We prefer to associate the term "Photo Release Form" when talking about a Model Release Form.
I hear you! the creative industry and lawyers have not made it easy to distinguish all these legal documents.
A Model Release Form is a great document when you want to use your photographs for direct commercial use, which is defined as promoting a product, service, or idea.
Not having a signed Model Release Form may result in civil liability for whoever publishes the photograph.
It is the photographer's task to get the Model Release Form signed because it gives the photographer more opportunity to profit from the photograph by licensing it to a party who wishes to use it for commercial purposes.
Get this best Model Release Form ready to be signed by your models and talent at your next photo shoot.
⚡️ Trending 
The best creative photography brief template
ABOUT THIS MODEL RELEASE FORM PDF
Instant access! Quick download.
Save it as a PDF.
Viola! Just print the copies you need and hand them to your models and talent to be signed off.
Useful template
I did not know how to draft a Model Release Form and this template was really useful and saved me time. Thank you. 
Mia C.
  Verified user
Get your Model Release Form template now!
GETTING THIS TEMPLATE IS FAST, SECURE AND EASY!
Complete payment on Paypal. It's fast, secure and easy!
Once payment is completed, click on the "Return to Merchant" link to be taken to our confirmation page where you can download the template.
You can always contact us

if you have any questions or issues.
Great template
The template was a perfect addition to my photography business. All the talent and models I used for my photo sessions get one copy to sign. Thank you. 
James L.
  Verified user
🎁 FREE GIFT – THIS WEEK ONLY!
When purchasing this Model Release Form template, you will also get for free:
Model contract checklist
Property release form template
Photography contract checklist.
Yeah, that's right, you get four amazing documents and templates for the price of one! Offer valid only this week, secure this amazing deal today!
⚡️ Trending >  The best creative photography brief template
Final note: are you not hitting your sales targets or your ads are not performing? Get an expert marketer to support you the whole year and help you boost your sales today!
THE BEST MODEL RELEASE FORM – TEMPLATE
was brought to you by Mau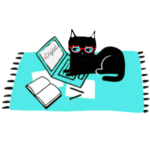 Mau is a certified Facebook, Google Ads, SEO specialist, keynote speaker and one of Australia's top marketing influencers. Mau offers digital marketing strategy support & training. Mau's premium Digital Marketing Plan & Social Media Plan templates are used by thousands of marketers.
Join 5k+ subscribers receiving Mau's newsletter