AUSTRALIAN GAME OF SKILL COMPETITION TERMS AND CONDITIONS TEMPLATE
Are you running a game of skill consumer competition in Australia? Use this premium competition/contest Terms and Conditions template today! This is a unique template you won't find anywhere else and start a successful consumer competition/contest with the best terms and conditions.
You get all the information of a successful Terms and Conditions document for your competition/Contest with no need for guessing how to create it or structure it.
Sections:
General
Who can enter
When to enter
How to enter
Number of entries permitted
Draw and Notification of winner
Prize clauses
Further Terms and Conditions
Limitation of liability
Social Media involvement
Entry details and privacy
WHY YOU SHOULD GET THIS TEMPLATE

✔️ Save plenty of hours thinking about how to create your T&C's
✔️ Used by some of the biggest advertisers and promoters in Australia
✔️ Access it anywhere! It is in Google Docs 👍🏼
✔️ Invite your team, lawyer or agency to collaborate in real-time.
✔️  A premium template you won't find anywhere else.
Get your premium competition T&C's template today!
Below is a screenshot of page 1 to give you an idea of how this premium template looks like.
HOW TO RUN YOUR GAME OF SKILL COMPETITION IN AUSTRALIA
TOP TIPS >>
Defined measurable objectives. Example: generate leads, increase subscribers, increase awareness of a new product, etc.
The right prize. Select a prize that brings the right audience to reach your objectives. Generally speaking, a great prize is one of your premium products or service.
Prize value. You may be surprised, you do not necessarily need to give away a highly expensive item or service. Test different prize values running different competitions/contests in order to find the "sweet" spot. From our experience, a prize with a value of AUD$1000 is enough to get people's attention. This does not mean a prize of AUD$400 will not perform, it can perform great if its experiential value is greater than the monetary prize value.
Duration. Run your competition for no longer than 6 weeks. Longer will lose momentum and a shorter period might not offer you a great number of quality entries.
Promotion. Ensure you promote your competition using banners ads on your site, on key articles on your site, use your paid influencers to be part of it and also offer visuals to your key partners so they can promote it on behalf of you.
Picking the winner. As this is a game of skill competition/contest, Award the most creative, most humourous or most innovative entry. Entrants will review who wins and why.
T&Cs checked. Have the T&C's approved by your legal team or lawyer.
Need support setting up, tracking or promoting your competition? Contact us today!
AUSTRALIAN GAME OF SKILL COMPETITION TERMS AND CONDITIONS – TEMPLATE
was brought to you by Mau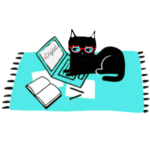 Mau is a certified Facebook, Google Ads, SEO specialist a keynote speaker and one of Australia's Top Marketing Influencers. Mau offers digital marketing strategy support & training. Mau's premium Digital Marketing Plan & Social Media Plan templates are used by thousands of marketers.
Subscribe to Mau's newsletter or connect on Linkedin, Instagram or Facebook