THE BEST TIME TO POST ON TIKTOK IN 2021
Find the best time to post on TikTok. Get more views, fans, likes & website visits by posting your videos on the best day and time on TikTok. We gather insights from some of the best social media tools and platforms around the world about the best time to post videos on TikTok.
NEED HELP? Get professional support for your TikTok marketing strategy! Book a consulting session by contacting us today.
This article compiles the most recent research, breaking it up into more palatable chunks of information. It references several sources and their data has been collected using their own unique methodology.
These best times to post on TikTok findings and insights will help you become better at posting at the right time to increase engagement (likes, comments and new followers).
🔥 Trending now > The most popular food hashtags on
WHY POSTING ON TIKTOK AT THE RIGHT DAY AND TIME?
TikTok replaced the chronological feed with an algorithm that gives priority to posts with higher engagement since 2020, which means the more likes and comments your post receives, the more people will see your post!
If you're able to generate a lot of engagement on your TikTok posts shortly after posting, this signals to TikTok that your post is quality, engaging content and your post will move to the top of your followers feeds and be shown to more users.
There are a handful of ways to increase TikTok engagement, but one of the best ways is to post when your TikTok audience is most active.
⚡️ Marketers are also reading > The new TikTok ads interest targeting list
THE BEST TIME TO POST ON TIKTOK IN 2021
Recently I did the ultimate driving Brisbane to Cairns road trip visiting top stops but I did not have much time to post on TikTok so I really wanted to figure out the best day and time to post on TikTok making sure I was not missing or forgetting it.
So before I started the epic road trip I found what the TikTok Marketing Experts say…
AGORA PULSE
Visit your TikTok Analytics dashboard and view the location and gender of your Tiktok followers. You can see which content they engage with best and at what times.
FORBES
Forbes has not confirmed an exact best time to post on Tiktok, however a great article they published confirmed the below points:
Post every day. The platform's algorithm (at least what we know about it) favours regular posting. Aim to post something new every single day.
Be relevant. TikTok is silly. It's fun for the sake of being fun. That means you need to match the same level of energy and enthusiasm to be relevant. You don't need to learn the dances (we didn't learn or post a single dance).
Try trends that are outside of your comfort zone. If TikTok has taught us anything, it's to slow down and do something a little silly that's outside of your comfort zone. People forever laugh knowing that Mick Fleetwood created a TikTok account just so he could recreate the popular cranberry juice skateboarding video. Ocean Spray even got in on the action themselves and recreated the video with its CEO. The company also gifted a truck to the creator of the original video. There's not much substance to some of these videos, and you don't really need to understand them.
Repost videos that did not perform well later in the evening. Sometimes videos don't get many views, and you may not have done anything wrong. Just repost the exact same video a few hours later, and all of a sudden people could very likely start paying attention. No need to feel weird about it; just delete the first one (if no one saw it anyway).
Be authentic, and rely on what the brand is actually excited about. One video that went viral for a TikTok creator was so wholesome. It was a simple, static video of their ice cream and a short explanation that the brand was about to hit 5,000 followers and we wanted the video to bring in the remaining followers we needed. As if it were a call to arms, the brand reached 15,000 followers within a few hours.
INFLUENCER MARKETING HUB
Influencer Marketing Hub conducted a study to identify the best global times to post on TikTok. In the study, they analysed 100,000 TikTok posts to discover the best time to post for each day of the week.
Here is the result of their study in Eastern Standard Time (EST):
Mon: 6 am, 10 am, 10 pm
Tues: 2 am, 4 am, *9 am
Wed: 7 am, 8 am, 11 am
Thur: 9 am, *12 pm, 7 pm
Fri: *5 am, 1 pm, 3 pm
Sat: 11 am, 7 pm, 8 pm
Sun: 7 am, 8 am, 4 pm
Note: The asterisked (*) times are when TikTokers are most active on the platform.
What is the best time to post on TikTok? Answer: 6 am to 7 am, and 7 pm to 11 pm. While the days with the highest engagement are Tuesday by 9 am, Thursday by 12 pm, and Friday by 5 am.
⭐️ Just in > The most followed Australians on TikTok
HOOTSUITE
According to Karolina Mikolajczyk at Hootsuite, the best times to post on TikTok for maximum engagement are:
Tuesday: 7:00 am (PT)
Thursday: 10:00 am (PT)
Friday: 5:00 AM (PT)
Pacific Standard Time
TikTok serves content to a global audience. 5:00 am in Los Angeles is 8:00 am in New York, 1:00 pm in London and 10:00 pm in Sydney. Find where most of your audience lives. Time zones really matter.
Morning posts seem to do better early in the week (Monday to Wednesday), while TikTok videos posted in the afternoon and evening gain more traction over the weekend (Thursday to Sunday).
🔥 Hot deal today > Stop paying for ridiculous phone plans, get 100GB/month for only $38. Grab it before it ends.
LATER
When it comes to honing in on your best time to post on Tiktok, take note of the content that performed the best each week on your TikTok Analytics and identify when it was posted. Video Performance + Time Posted + Audience Timezone = Best Time to Post 
Of course, there is still a bit of guesswork left in the mix, there is no definitive answer of when every brand should post to TikTok. But this should give you a strong indication of what time will work for you and your audience.
From here, you can fine-tune as you start to manage and measure your content performance. You may notice that as your profile grows, your audience location and online behaviours change too, so keep checking in on your reporting and altering your strategy.
Shopify has not confirmed any insights on the best time to post on TikTok. However, they offer Onollo plugin. Onollo tells you the best time and date to schedule a post on your social media accounts.
SPROUT SOCIAL
The best time to post on TikTok depends on several factors. While your choice of platform and your industry both matter, your audience activity plays the biggest role. So ideally, you should look at your post-performance to get valuable data about the perfect post timing for your business. You can also use Sprout Social's guide on the best time to post as a starting point before you find what works best for your business and industry.
😎 Just updated > The new TikTok logo png
POST FREQUENCY
These general trends may not align with when your audience is engaged with your brand on TikTok. When you collect your own social data, start by aligning your posts with these general guidelines and adjust your schedule accordingly, based on the level of engagement generated during various times of the day. The general consensus seems to be that there really isn't a true best day and time to post on TikTok, the argument being that TikTok engagement depends on many factors, including industry, the type of content shared, or posting frequency.
CONCLUSION
Check out TikTok Analytics to find out what's the most popular day and times your followers are watching your videos. To have access to TikTok Insights data for your account, you will have to have a TikTok Pro Account (different from an individual account). You can also check the visitation data on Google Analytics to confirm the most popular days and times people are visiting your website/app. These insights will give you an indication and some testing ground to decide the best time to post on TikTok.
Things to consider:
Did you notice any correlation between Google Analytics data and TikTok Insights data? is there any correlation between popular dates and times shown on Google Analytics and TikTok Insights data?
If your main TikTok audience is based in Australia, test different key times during the day when people are generally free. 8 am (while they commute to work), 12:15 pm (lunch break) and 5:30 pm (returning to home) or 9 pm when they are in resting at home.
Sunday nights are a really good time to post your TikTok videos about your upcoming week activities, events, offers, promotions or discounts. You may want to publish a TikTok video on a Sunday eve around 8:30 pm or 9 pm when people are generally relaxing and getting ready and planning their week ahead.
Consider the times your "Customer Service Department" is open as people might see a post and give you a call or send you an email.
🤔 Find out > The total number of TikTok users worldwide
SCHEDULING YOUR TIKTOK VIDEOS TO BE PUBLISHED AT THE BEST TIME
Marketers and professional TikTok influencers are busy people and that they want to post at the right time for maximum impact. That's why TikTok launched Video Scheduler in March 2021, a new feature that allows Creators and Business Accounts to schedule a TikTok video post up to 10 days in advance. You can find this feature on the web upload page. Once you've scheduled a post, it will then be visible on both the web version and the app version of TikTok. You can schedule videos anywhere from 15 minutes to 10 days in advance of publishing. You'll need a TikTok Business Account or TikTok Creator Account in order to access desktop scheduling. If you don't already have one, you can go to Settings > Account to change your account type.
Here's how to schedule – steps:
Log in to your account at tiktok.com on a web browser, and click on the Cloud icon at the top right-hand corner of your feed.
You will then be directed to the upload video page, where you can upload videos, add a caption including hashtags, edit the cover image, choose who can view it, and set your privacy settings–including whether people can comment on or duet your video.
After uploading and editing, toggle the schedule button and select a date and time to schedule your post. The time zone will default to your computer setting.
Click schedule to schedule your post! You can see your scheduled posts alongside drafts in the Profile view.
👍🏼 Expert tip: As with regular posting, you won't be able to edit the video, captions, or scheduled time after scheduling the video post. If you need to change what you've scheduled, you can the scheduled post and re-upload after making any edits. When a scheduled video is posted, you'll receive a push notification to alert you that your TikTok video post is live.
Last note: Is your marketing not reaching your sales targets? Stop wasting your money on marketing that is not performing? Find how you can increase your sales with our eCom boost program!
BEST TIME TO POST ON TIKTOK
was brought to you by…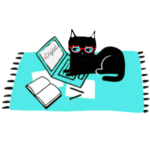 Mau is has been meowing digital marketing for 16+ years. A certified Facebook, Google Ads, SEO specialist and keynote speaker; Mau also offers marketing strategy support & digital marketing training. Mau's Digital Marketing Plan & Social Media Plan templates are used by hundreds of marketers. Subscribe to Mau's newsletter or connect on Linkedin Instagram or Facebook