THE BEST SOCIAL MEDIA MARKETING PLAN TEMPLATE 2021
The best social media marketing plan template in Google Sheets 2021. Immediate access or Excel download for small or medium businesses. Fantastic value. Used by hundreds of marketing professionals and business owners. Brought to you by Mau, a Senior Digital Marketing Specialist at eDigital.
WHAT DOES SOCIAL MEDIA STRATEGY REALLY MEAN?
A Social Media Strategy is a plan of action designed to achieve your brand's social media objectives and goals.
A social media marketing strategy should define the main aim of your brand presence on social media channels and set the parameters for:
Why your brand is investing in social media marketing (the reason for)
What your social media activities should deliver (goals and objectives)
How the plan will be delivered (actions)
Where your social media executions will be taken place. Which specific social media platforms you will focus on. (Channels)
When your social media executions should be delivered. Timings and frequency. Seasonality adjustments, etc (Scheduling)
What tools and resources you will need and use. What social media marketing training needs to be completed.
Who will be responsible to measure, audit, manage, execute optimise, report and present the results (Team involved)
How much is the cost of your social media strategy and the expected return on investment? (Budget)
THE BEST SOCIAL MEDIA MARKETING PLAN TEMPLATE 2021
Would you like to create a successful, efficient and standardised process for managing your social media marketing campaigns? The key ingredient for a well-executed social media marketing strategy is a Social Media Marketing Plan template!
A Social Media Marketing Plan template can surely improve your social media results and make social media teams more effective and efficient in the process of reaching your social media marketing goals.
Get this best Social Media Marketing Plan template today and grow your business by developing a successful Social Media Plan and campaigns!
In this article, you are about to uncover how to create a winning Social Media Marketing Plan. I will also introduce you to our premium Social Media Marketing Plan template that will streamline the whole process for you and your social media team.
Key questions a professionally-crafted Social Media Marketing plan should answer
How many leads or sales Social Media Marketing should generate for your business?
Do the Sales team share the same definition of a lead as the Social Media Marketing team?
What lead generation or sales-enablement efforts should the Social Media Marketing plan help for?
What social media marketing content and stories will aid your customers' buying journey?
What social media marketing activities should you invest in now to lay the groundwork for next year?
What levels of brand sentiment do we want our social media executions to provide support on?
WHAT IS A SOCIAL MEDIA MARKETING PLAN TEMPLATE?
A Social Media Marketing Plan Template is a clear and detailed roadmap of all your social media content and marketing goals, tasks, and deadlines.
An effective Social Media Marketing Plan template should outline repeatable steps, tasks, and documentation required to launch, monitor, track and report your social media marketing campaigns.
ABOUT THIS PREMIUM SOCIAL MEDIA STRATEGY TEMPLATE
This is an exclusive & premium template you won't find anywhere else. It is ready on Google Sheets for real-time collaboration or you can also download it as a Microsoft Excel, Word document or pdf.
Instant access. Do not wait for anything. Once you pay, you will be redirected to a confirmation page with the link to the template.
Secure. Once you access this premium template, you can save securely your own copy in seconds on your pc, laptop or keep it on your Google Sheets account. No one else will have access to it unless you grant them permission.
100% guaranteed delivery. You can always contact us if there is an issue.
Fast support. Same day response to any questions.
Access your template anywhere/anytime. Just need an internet connection.
Real-time interactive collaboration. You can grant permission to edit your document to other team members and see changes and/or updates in real-time.
A universe of add-ons/plugins is available. Bring and manipulate data from your marketing department into your brief document using powerful plugins and add-ons available only on Google Sheets.
Turn data into powerful charts. Use the Google Sheets editor to create and customise charts, if needed.
Voice typing. Lazy to type? Use Google Sheets voice recognition to fill in your template.
Perpetual access. Save the link to the template to always access the latest version of this template anytime.
Do not miss your deadline and present your social media strategy with this premium template today!
BENEFITS OF THIS SOCIAL MEDIA MARKETING PLAN TEMPLATE
Saves you time. Get this premium Social Media Marketing Plan template and craft your strategy straight away! It includes all you need: worksheets, formulas. You and your team can access it from anywhere as it is been developed as a Google Sheet file for cross-team collaboration in real-time.
Easy campaign planning. With this template, you can identify and plan key social media activities to aid your customer buying process from category awareness to loyalty and advocacy.
Strategy alignment. A successful Social Media Marketing planning process forces you to articulate realistic and measurable objectives, define the metrics that matter, and align your marketing resources around a shared and agreed strategy.
Allocate responsibilities and track progress. Within your Social Media Marketing Plan template,  you should be able to allocate key social media marketing tasks, activities, projects and campaigns to members of your team. Any changes or updates to the responsibilities of your team can be seen in real-time if you use our premium template developed as a Google Sheets file.
Pre-screening of possible future events. Think of it as early detection: if done right and done well, it will help you identify nascent flaws in your execution and strategy before it metastasizes into an actual social media crisis. This will be particularly important as you build out your social media team and ramp up spending.
Results-driven. Planning your social media strategy will help you define the output expected, the input ($$, headcount) required, and begin to work through the trade-offs.
Keep track of progress. This Social Media Marketing Plan template has been designed to help you present and track your marketing objectives, strategies and tactical executions and get buy-in from other stakeholders.
Get this Social Media Marketing Plan template today!
FREE BONUS
When purchasing your Social Media Marketing Plan template, you will also receive the below templates and guidelines:
+ 
Social Media Strategy Presentation Template – On google slides ready for cross-team collaboration, you can also save it as a "Microsoft Powerpoint" presentation.
+ 
"The best 4 Charts every social media manager should use" – Guide. Measuring and monitoring social media impact by simply looking at the growth of followers or reach is no longer enough to be successful as a social media manager. Whether you're evaluating your social media investments or identifying areas of opportunity, understanding these four ways to visualize your social media data will give you a new level of insight:
Slope chart for growth of followers/ reach
Maps for global/ regional engagement
Scatter plot for reach vs. engagement
Boxplots to compare distribution by categories
+
 "Brand Voice Guidelines". Keep all your content creators on the same page with well-documented brand voice guidelines.
Why do you need a Social Media Marketing Plan Template?
Increase leads and/or sales via the production of social media content and stories that move customers from awareness all the way to loyalty and advocacy (See the Customer Purchase Journey graph above ⬆️ .
Easy briefing. By sharing this template with your agencies, your freelance social media manager or PR agency they will quickly and easily understand your social media activity and goals.
Get buy-in from other stakeholders about your current and projected social media activities.
Use consistent URL tagging. This template offers a premium campaign tagging tool so you have unified tagging parameters, ensuring your social media campaign tagging and measurement is right.
Monitor your social media activities, progress and success.
WHAT TO HAVE READY BEFORE USING THIS TEMPLATE
Key aspects to transfer across include:
Your brand positioning statement
Your brand mission and vision
Your brand personality and values
Your branding guidelines
You want to ensure your social media marketing team deploy campaigns aligned to your strategic marketing goals and brand values.
⭐️⭐️⭐️⭐️⭐️ Awesome template
We are happy with our new template, we use it on a daily basis. Saved us so much time, really useful for managing stakeholders' approvals and expectations 
Kelly D.
  Verified purchaser (352) Feb 2021
Do not miss your deadline and present your social media strategy with this premium template today!
WHAT'S INCLUDED
This Best Social Media Marketing Plan template  includes:
The strategy section. Before you start your social media activation, it is critical you and your team design the social media strategy for your brand.
Branding elements section. In this section of the spreadsheet, the template asks you to write down key information about your brand including what issues/problems the brand is trying to solve? Unique elements brought to market: product features, range, delivery, customer service, rewards, program, convenience, cost-saving. This social media marketing plan template will also ask you to define your brand mission, vision, values, language, design.
The budget split section. Interactive worksheet with pre-defined formulas for budget allocation per channel and actual spend so you can easily track the progress of your social media spend.
Monthly campaign report section. Different cells for own media vs earn media.
Campaign flow section. You can map out all the social media activities to reach every single customer touchpoint within the Customer Purchase Journey. Below is our

e

Digital's "Customer buying cycle" graph you could use to framework your Social Media content calendar by looking at each phase of the customer journey.
Campaign tagging section. A specific sheet to add specific targeting parameters to each of your social media campaigns.
Social media calendar section. In this section of the spreadsheet, you will be defining the top tactical social media activities you will be performing every month.
WIP ("Work in progress" task list) section. When working with a different team and/or on multiple projects, it is important to have a list of key social media activities/tasks you and your teams need to track and ensure they get completed.
Engagement benchmark section. A separate sheet for Social Media benchmark. Compare your engagement levels against your competitors.
Url generator section. Are you new to social media URL tagging? A specific section has been dedicated to creating tagging parameters for all your social media URLs. Just add a few parameters and the tool will do the magic!
Weekly post log section. Access an organised way to see what you or your team has posted during the week.
Live streams calendar section. A visual monthly calendar to pinpoint your live streams. Useful if you go live on Youtube, Facebook or Instagram.
Activation ideas log section. Everyone at your company has ideas. It is great to listen to them all and have a place to record them. Depending on your key objectives and top priorities, it is natural that some ideas will get actioned and others will have to wait.
Inspiration log section. You or your team members might find great inspirational social media posts on other social media accounts. This specific sheet allows you to log all those inspirational posts so you can always go back and make use of them.
⭐️⭐️⭐️⭐️⭐️ Incredible value!
The feedback from the team has been wonderful. We have customised the template to fit our strategy and it is been applicable for managing our unique social media campaigns. 
Allan  S.
  Verified purchaser (361) April 2021
GET INSTANT ACCESS TO YOUR SOCIAL MEDIA MARKETING PLAN TEMPLATE
STEPS:
Complete payment on Paypal. It is fast, secure and easy!
Once payment is completed, choose "Go back to merchant" to be redirected to a confirmation page where you can find the link to the template on Google Sheets.
Any issues, you can always contact us. We respond in less than 8 hours.
THIS PREMIUM TEMPLATE WILL ALSO OFFER YOU:
✅  Social Media Management Software Request for Proposal  – The top 50 questions you must ask your potential social media management software provider. Choosing a social media management solution can be a tough process. The questions are broken out by different solution functionality, and you can delete any question that isn't a consideration for your organisation. You can also add lines for functionality not listed. Once you have decided what features and solutions your team needs, brand this document and send it to providers. If you have your own RFP template, just pull out all of the questions you thought were important and put them in your own document.
✅  Hashtag Holiday Calendar. Whether you're raising awareness for World Mental Health Day or celebrating your inner foodie with National French Fry Day, there's a national holiday to link your brand to. Pro marketers like you rely on hashtag holidays to get people to engage, share content, promote a cause or celebrate. However, with the vast number of hashtag holidays celebrated across the globe, it's difficult to realise which version of the hashtags are correct and the most used. Access now the most popular and accurate hashtag holidays for 2018. eDigital has cherry-picked a combination of generally celebrated, industry-specific and lesser-known hashtag holidays and compiled them into the social media marketing plan template for you.
Do not miss your deadline and present your social media strategy with this premium template today!
UPDATING YOUR SOCIAL MEDIA MARKETING PLAN
You will adapt this Social Media Marketing Plan as you bring learnings and insights from your key social media metrics, sales data, marketing data and customers' feedback, competitor review and observation and evaluation of your industry environment.
ASSIGNING RESPONSIBILITIES TO YOUR SOCIAL MEDIA PLAN 
Your Social Media Marketing team should be actively involved in the production and tracking of all the elements committed in your Social Media Marketing Plan. Assigning responsibilities in advance will clear up any questions to make sure everyone is on the same page.
MEASURING PROGRESS AND SUCCESS 
The last phase during the execution of your Social Media Marketing Plan is to ensure you are measuring progress, tweak the template accordingly and have your success metrics ready to be compared with your initial baseline.
TEST ASSUMPTIONS  AND TAKE DECISIONS
Once you have a first draft of the plan, you should stress test the assumptions for achievability. For example, can you hire the number of people you are planning to hire? Have you factored in ramp-up time? Have you factored in social media marketing training and/or software management and analytics costs? Have you factored in customer attrition?
Eventually, a company is not a democracy, and planning is only useful if you make choices along the way. At the same time, you need to make sure your marketing team buy into your social media plan, including the key assumptions/metrics. And if they don't really buy-in, then you need to make the choice of changing the plan or letting them go.
Annual Social Media Marketing planning, done well, is an opportunity to set the overall direction for your company, empower the team, and deliver clear SOcial Media Marketing leadership and best practices.
SOCIAL MEDIA MARKETING FOR A PRODUCT LAUNCH
Social media platforms have brought consumers closer to their favourite brands than ever before, and many people follow their favourite brands to stay up to date with the latest product launches. Apple, for example, turns to YouTube to announce the newest iPhone model. In 2019, Apple live-streamed the product reveal for the public for the first time ever, drawing nearly two million viewers. Social media surely has become of the most popular marketing channels for brands to launch new products: you can update followers in real-time and consumers can provide brands with direct feedback about their initial impressions.
SOCIAL MEDIA MARKETING DURING CRISIS
Marketers are also using social media to broadcast important updates during a crisis like the COVID-19 pandemic. Shortly after the pandemic started, In-person business models shifted to online or virtual models. Some brands used their Twitter account to keep customers up to date with the latest policy changes while remaining transparent about the steps they were taking to address certain challenges. Social media is often the first place where customers will turn to for product and service information, so be prepared to share timely updates as soon as they're available.
NEXT > Get immediate access to this exclusive & premium template and start writing your social media strategy today!
Last note: Is your marketing not reaching your sales targets? Stop wasting your money on marketing that is not performing? Find how you can increase your sales with our eCom boost program!
THE BEST SOCIAL MEDIA MARKETING PLAN TEMPLATE
was brought to you by…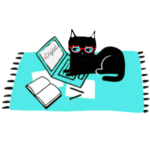 Mau is has been meowing digital marketing for 16+ years. A certified Facebook, Google Ads, SEO specialist and keynote speaker; Mau also offers marketing strategy support & digital marketing training. Mau's Digital Marketing Plan & Social Media Plan templates are used by hundreds of marketers. Subscribe to Mau's newsletter or connect on Linkedin Instagram or Facebook