THE BEST EVENT SPONSORSHIP PROPOSAL TEMPLATE 2022
Boost your sponsorship dollars with this professionally designed, exclusive and premium event sponsorship proposal template on Google Slides.
What's in a successful event sponsorship proposal?
You'll be surprised how simple it is to obtain high pay sponsors.
Hundreds of event organisers and event marketers are using this professionally designed event Sponsorship Proposal Template to double & triple their sponsorship dollars!
THE BEST EVENT SPONSORSHIP PROPOSAL TEMPLATE 2022
There is one simple reality: The most amazing events and the so-called "loyal" sponsors come and go.
Having the perfect event is not enough to get the right sponsor.
Just ask event organisers such as John Polson founder of Tropfest, Sydney's Short Film Festival or other event organisers about the challenges of securing and maintaining sponsorship dollars.
BEFORE YOU WRITE YOUR EVENT SPONSORSHIP PROPOSAL
One of the hardest tasks about hosting an event is figuring out how to fund it. Booking a venue, hiring entertainment, and promoting an event are all extremely costly. Thus, you need to have a plan in place to finance your event.
Landing the best sponsors for your event will mean crafting a thoughtful sponsorship proposal. This process will include treating your proposal like you would a great cover letter. All great cover letters are written specifically for the job you are applying for, as should be the case with sponsorship proposals. A good chunk of each proposal you create should be tailored to the sponsor you hope to win. Drafting a sponsorship proposal that is broad and vague is not going to attract anyone.
CRAFT A UNIQUE BRAND EXPERIENCE FOR YOUR SPONSOR
Sponsors will provide their money, brand or free products; expecting something in return. That is where incentives come in. The best way to incentivise sponsors is to offer them marketing in exchange for their sponsorship. Make marketing a key part of your sponsorship negotiations. Putting the sponsor name or logo on all professional banners and flyers or mentioning the event sponsor in all blogs, social media posts, or e-mail blasts about the event may not be sufficient. You should create a unique sponsor brand experience no other event could offer to your potential sponsor.
PARTNER UP
If you're a small brand with a loyal following should aim to partner with sponsors who appreciate that loyalty. You can also team with a bigger company in your category or vertical (non-direct competitors) to make the sponsorship opportunity more attractive to larger sponsors. Partnering with a well-known brand to host a unique event with you will make the process of finding sponsors easier.
HOW TO STRUCTURE A WINNING EVENT SPONSORSHIP PROPOSAL
Whether you're running a small networking evening for 50 people or you need a 7-figure festival headline sponsor, the principles for a winning sponsorship pitch are the same. Below are some of our top tips and information you should include on your event sponsorship proposal:
Your Story. Create an emotional connection. A video execution will be the best option to tell your story.
Mission and Vision. As mentioned before this is a key part of making your sponsor understand why you are running the event.
Audience overlay. This is only achievable once you have met with your potential sponsor and you are sure and clear of the exact audience they want to reach.
Sponsorship investment. Describe how you are going to use the sponsorship dollars.
Sponsorship Opportunities: what exact exposure and brand engagement activities you will offer.
Testimonials. Add a few past partners and sponsor's testimonials who can tell a great story about working with you.
Clear contact details. Make it easy for your potential sponsor to contact you.
Get our customisable Event Sponsorship Proposal Template and open the doors to more, better and more premium sponsorship opportunities! This same template winning structure has been used by some of the World's Top Event Organisers to consistently land high paying event sponsorship deals. Once you have successfully used this PowerPoint template for your next event Sponsorship Proposal, please tell us your success story :)
Great value!
This template gave us so much value as we were not sure how to structure a compelling yet simple sponsorship story. Thank you. 
Zoe C.
  Verified purchaser
ABOUT THIS SPONSORSHIP PROPOSAL PLAN TEMPLATE
THIS IS A PREMIUM SPONSORSHIP PROPOSAL TEMPLATE YOU WON'T FIND ANYWHERE ELSE
This premium template on Google Slides for cross-team collaboration and includes:
✅ "Event Intro" slide
✅ "About the Event Organiser" slide
✅ "Past events' achievements" slide
✅ "About the Event Participants" slide
✅ "Event Marketing & Promotional Plan" slide
✅ "PR & Influencers Strategy" slide
✅ "Social Media Reach Plan" slide
✅ "Supporting Partners" slide
✅ "Sponsorship Packages" slide
✅ "Call to action" slide (offering "Tripwires" hooks)
✅ "Contact Info" slide
✅ "FAQ's" slide
Note: You can easily move your Proposal from Google Slides to Microsoft Powerpoint (In case you need to, most clients like to keep it on Google Slides as the benefit of edit it from anywhere, even from your phone using Google Slides App)
  Instructions within the template.
FREE BONUSES WHEN PURCHASING THIS PREMIUM TEMPLATE
Receive this exclusive "How to get companies to sponsor your event" Guide in which I personally share with you my top 11 secret tips to secure multi-million dollar sponsorship deals even before you start writing your sponsorship proposal. By reading this exclusive guide you will save tons of time and avoid the most common mistakes even professional event organisers do when trying to attract companies to sponsor their events.
Event budget template. When you purchase this template you will also get a professionally crafted Event Budget Template on Google Sheets ready for cross-team collaboration. This event budget template includes separate sheets and charts for projected and actual budget and a sheet for comparison of your projected and actual expenses.
Yes, that's right! you will get two templates for the price of one!
This premium template can also be used when re-engaging current sponsors. The last thing you want is for your sponsors to fully pull or reduce sponsorship dollars from your event. Hard-to-get sponsors can decide to withdraw sponsorship from you even if they are not presented with the right information, insights or results from their latest participation. It is important you have your sponsorship proposal template updated and not just copy-paste what you presented the last time.
Save me time
This template proved to be highly reusable, iterative and easy to use. Happy with it. 
Jono G.
  Verified purchaser
SUCCESSFUL EVENT SPONSORSHIP PROPOSALS ARE CRAFTED IN GOOGLE SLIDES
While there might be other far "cooler" presentation tools you could use; first and foremost you want to ensure all recipients can easily open and access your event sponsorship proposal.
Google Slides presentations are fast and easy to access and most marketers and business owners ( the decision-makers for sponsorship dollars) are familiar with them.
You can create a great first impression by offering your event sponsorship opportunities in a format that it is easy for potential sponsors to receive, open and pass to other stakeholders.
Top benefits of using Google Slides for your Event Sponsorship Proposal:
Access your presentation from anywhere in the World. Just login to your Google account.
Send a link to your presentation, instead of sending a heavy email with the presentation attached to it. Sometimes presentations with heavy images affect deliverability and recipients will not receive your Event Sponsorship Pitch Deck.
Google Slides software offers hundreds of very useful add-ons such as Unsplash (free stock photography) and others.
Craft your "only one" Master Template on Google Slides and replicate your master presentation template into different unique proposals for unlimited potential sponsors.
Google Slides presentations are fantastic for cross-team collaborations as you can grant access to key stakeholders who can input into your presentation ie. event managers, designers, creative agencies, marketing assistants, event assistants, etc.
✪ Expert tips:
Print and test. Some sponsorship deals decisions are taken by mutual agreement of different stakeholders so you need to also ensure your Google Slides presentation looks nice even if it is printed black and white.
Drip emails. Once a potential sponsor has been met and all information given, including your sponsorship proposal and/or your sponsorship pack, let them digest all the information and set an automated drip email campaign with information about how your event is progressing and the new signed sponsors. These drip emails will create trust as they will know how your event planning is progressing.
Be flexible: Not all new potential sponsors are ready to give you the money you want. For example, once you get confirmation a potential sponsor is no longer interested, make sure you call them to find out the reasons. They may want to join your event but for a much lower fee. Maybe you can offer them a lower (basic) sponsorship package. This is especially important if you are running a new event. The key is to earn their trust.
Move on fast. Secure a meeting with your next potential sponsor.
GETTING THIS TEMPLATE IS FAST, SECURE AND EASY!
Complete payment on Paypal. It's fast, secure and easy!
Once you complete payment, choose "Return to merchant" to be redirected to our "Thank you" page where you can download the template and guides.
You can always contact us if you have any questions or issues.
🔥 Trending > "How to get companies to sponsor your event" article. This article will explain the process to win sponsors even before you send them your proposal.
Easy to customise
We fine-tuned this template for our own sponsorship packages and we managed to reach our sponsorship sales target!
Lucy H.
  Verified purchaser
Last note: Is your marketing not reaching your sales targets? Stop wasting your money on marketing that is not performing? Find how you can increase your sales with our eCom boost program!
THE BEST EVENT SPONSORSHIP PROPOSAL TEMPLATE
was brought to you by…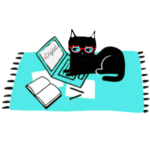 Mau is has been meowing digital marketing for 16+ years. A certified Facebook, Google Ads, SEO specialist and keynote speaker; Mau also offers marketing strategy support & digital marketing training. Mau's Digital Marketing Plan & Social Media Plan templates are used by hundreds of marketers. Subscribe to Mau's newsletter or connect on Linkedin Instagram or Facebook