THE BEST 37 EMAIL MARKETING SOFTWARE IN 2021
Find below the best 37 email marketing software and platforms 2021 for small and large businesses. From free to paid tools available, comparisons and more. Brought to you by Mau, Senior Email Marketing Specialist and training facilitator at eDigital.
QUICK SUMMARY
Not time to read this entire article? it is ok, just read the below summary.
If your subscriber database is:
New startup email marketing automation tools tend to be differentiated by price offering the lowest prices, however, in the long run, the cost of running your email marketing on them might be expensive, especially when you start automating your email marketing. If you have more than 10k subscribers and are ready to automate your email marketing to move potential customers into conversions I would review tools such as Drip or Ontraport.
Some of the top best email marketing software and platforms are listed below…
HOW TO CHOOSE AN EMAIL MARKETING COMPANY
Below are the top 13 most common factors professional marketers use to evaluate when choosing their best email marketing platform.
BEHAVIOURAL TARGETING
Behavioural targeting and event-triggered messaging are some of the most powerful marketing techniques a great email marketing software should offer you. It is now crucial to check whether your email marketing platform offers tracking features for behavioural targeting to make it fast and easy to start using it to increase revenue. Platforms such as Active Campaign, Benchmark, Drip, GetResponse or MailChimp allows you to:
Set up an abandoned cart email asking contacts if there was a problem during checkout
Send an email to customers who have repeatedly viewed your pricing page asking if they need any help so you can begin a sales-oriented conversation
Apply a tag to contacts who repeatedly view certain products so you can send them a special offer, motivating them to make the purchase.
Tag your contacts with their product category or topical interests to begin a targeted follow-up sequence delivering related content.
DATA MANAGEMENT
Can email subscribers be organised by…
Date of entry: latest subscribers, oldest subscribers, specific date periods.
Email addresses: Hotmail, Yahoo, Gmail.
Age, gender, or any other field subscription form might have.
Bounce subscribers total, bounce subscribers by e-newsletter.
Opt-out emails (suppression list).
How quickly is the above process? Would you need to download or have any specific software on your desktop?
Data Exporting: Can the above data be exported? If so, what format? How long does it take?
REPORTING
How quickly and easily do you get reports and in which formats those reports can be exported? (excel, pdf, word, etc)
Can key success events and/or metrics you have available. Some common ones include total subscribers, new subscribers, total un-subscribers, new un-subscribers, total "delivers", open rates, click-through rates, forwards.
Can you organise data in ascending or descending order? For example, I generally like to have access to most opens and most click-through reports so my sales team can follow up.
Can you compare metrics with past e-newsletters in an easy (graphic) way and be exported to a nice printable one-page report?
How quickly and easy reports are available and exportable after an eDM is sent out? What report formats are available? excel, pdf, word?
TESTING
How many subject lines can be tested at one time? Any extra cost? Or any hidden cost?
How much A/B testing you can perform before sending an email? Any extra cost? Or any hidden cost?
How many hours of basic training are needed to have the skills to test templates and subject lines? Any cost?
SUBSCRIPTION PAGES
How many different e-mail subscriptions from and completed subscription pages can be created so you can target and monitor the number of new subscribers from different online media channels at one time? Any extra cost?
Can the new subscribers' data be automatically integrated with a specific CRM system? if so, any cost?
EMAIL DELIVERABILITY
Would they offer you a customised and dedicated email address, static IP address and Self-throttling servers and would there be any guarantee that this will minimise high bounce rates? And if it still is producing high bounce rates what would be the solutions and at what costs?
Sending your automated emails to the right person, at the right time with the right content to avoid this…
Get this free "Email Delivery handbook" Guide from Ontraport
AUTOMATION
Can you create automated drip email sequences? This is a popular tactic that gets users into the sales pipeline on an automated pilot.
SCALABILITY
Would your prospective email management provider extra charge you if more data fields are added to your email subscription page as your provider will be receiving, storing and reporting more data?
NEW VERSIONS AND UPDATES
Would they offer product enhancements totally free of charge?
Would they offer training on new product enhancements? What costs? How quickly?
SUBSCRIPTION CENTRE
You would like subscribers to be able to update their profiles.
Would be any extra cost if you add another entry field that will alter this "subscription centre" page?
SUPPORT
At what level support is free and when does it start charging?
 CONTRACT ENDING AND FEES
How quickly your provider will deliver back all the subscription data and in what format?
How much notification period is needed to end the contract and get all data back?
What guarantees your provider will offer your database will not be used after the contract is finished?
OTHER CONSIDERATIONS
Does it have a healthy spam record?
Allows you to customise your template to match your branding guidelines?
How many emails can you send in one single day? Some providers have a limit. Check that out!
Can you link the platform to your current CRM Customer Relationship Management Platform? via Zapier or another tool?
Can you subscribe people to your database via app for both mobile and tablets?
HOW DO YOU RECOGNISE YOU NEED A NEW EMAIL MARKETING PLATFORM?
You are losing market share and your customers are not buying as frequent as you expect
Your sales are becoming more dependent on new customers than old ones.
The cost of sending eDM is taking a big chunk of your digital marketing budget.
Your eDM delivery rates are lowering for no clear reason.
People are having issues with the formatting of your eDMs
You no longer want to send emails to your current and new customers from your personal email address. It is time to dress up!
THE BEST 37 BEST EMAIL MARKETING TOOLS, SOFTWARE AND PLATFORMS IN 2021 – THE LIST
MAILCHIMP 🔥 THE MOST POPULAR 🔥
If you cannot be bothered to read this whole article, just choose Mailchimp. I have benchmarked more than 120 different email platforms in the last 8 years and there is nothing better for the value than Mailchimp. You get up to 2,000 subscribers and up to 12,000 emails "sends" per month for free. After that packages start at only $10/month.
The cheapest Active Campaign package starts at $15/month up to 500 contacts. Unlimited deliveries. You can send targeted, personalised email marketing messages that align with your email contacts' interests. A great email marketing platform to increase loyalty, more repeat orders, and more referrals as your email send-outs nurture a strong customer relationship throughout all stages of your customer lifecycle. If you run events, participants can easily subscribe to your database using an optimal lead form for an iPad. Some key features:
Abandoned cart automation. Over 75% of consumers will abandon a cart while shopping online, but sending an abandoned cart reminder email can help bring more than 10% of them back to purchase.
Live chat. Engage in real-time with customers and leads on your website, capture those conversations in your ActiveCampaign account, and get the context you need about customer interactions all in one place.
Active Campaign integration with Square allows customers to pull online payment data and phone numbers into ActiveCampaign accounts. That means even better targeting (and more sales).
Easy lead follows up. Lead localisation in 13 different languages, Lite plan login, task filtering, and iPad support.
Great segmentation for better targeting. The more data we can aggregate on contacts, the better your marketing will be. With that in mind, ActiveCampaign offers Date Created, Has Not Been Sent, and Last Order Date.
Automation colour label selections. Organise automation by labelling welcome emails with a blue label, or abandon a cart with a green one…the choice is up to you.
Active Pipe is an email marketing software for real estate agencies. It helps you build and deploy beautiful, professional and mobile responsive emails in minutes. Take the hard work out of communicating with your database with:
An easy-to-use drag and drop editor
Instant blog and video incorporation
Detailed reporting that tracks how your contacts interact with your properties
Newsletters that showcase your listings with maximum impact
Prices start at $20/month for less than 1000 subscribers. With Autopilot you can engage at just the right time with personalized email, in-app messages, SMS, and postcards.
Lowest package is $19/month to up to 500 subscribers. Unlimited sends.
FREE Upload up to 2,000 subscribers and send up to 14,000 emails per month for free. The free option gives you access to 10MB image storage. After that, you need to buy a package. The lowest package is 11.95/month which allows you to send unlimited emails to a subscriber-based of up to 600 contacts. Click on the image to be taken to the pricing comparison page so you can get the exact pricing depending on your database size.
Bluecore is a Retail Marketing Platform specialiSing in email. Bluecore's unique ability to match customer and dynamic product data enable marketers to build intelligent, triggered campaigns that span all email programs and can be used across channels. By connecting deep data insights, Bluecore's AI-driven decision engine determines the timing and content of the next-best campaign to surface to individual shoppers, driving relevance for shoppers and increased revenue for brands.
A simple but powerful Chrome extension that enables you to schedule e-mails to be sent later and save the ones you want to read. It's exceptionally useful if you're afraid you'll forget to reply or you need to send a message to a person in a different time zone.
$9/month allows you to send 2,500 emails per month across campaigns and automated emails.
Good for automating sequences and intuitive for automation and course creation. Increase the open rate by re-sending emails to un-opens. Offers custom opt-in forms to match your content. No need to duplicate subscribers for different lists – individual subscribers can be tagged and categorised for as many lists, segments, interests, and courses as you'd like. Fewer options for designed and customised emails. No A/B testing. Few third-party integrations. Prices start at $29 per month for 1000 subscribers.
Packages start at $15 for up to 1500 subscribers. Create and send Email Campaigns easily, measure their results and optimise your campaigns.
Thousands of marketers are graduating from typical email platforms and making more money with intelligent marketing automation from Drip. Easily send abandoned cart messages and customized emails that drive sales and deepen customer relationships. Drip's unmatched deliverability rate will make sure you'll land in the inbox. Key features:
Intuitive workflows. Embrace true marketing automation with Drip visual workflow builder. You'll easily design comprehensive, custom email campaigns and simplify your sales funnel.
Deep tracking. Drip's tracking capabilities are just as curious as you are. Start having deeper conversations, and give your customers what they want by learning exactly what they do (and don't do)
User behaviour based on Facebook ads. Use automated, intelligent Facebook ads to delight your customers and bring them back to your website. Start, stop and change the ads people see, based on actions they take, all inside of Drip.
Sends emails through Amazon's Simple Email Service (SES), allowing them to charge you less without sacrificing deliverability. Advanced features are also available. EmailOctopus provides unlimited emails on every plan starting at $15. Includes customised reports, drip email sequences, import contacts and integrate with forms via Zapier. Free option available up to 1000 subscribers and stats available only up to 90 days.
$89/month up to  10.000 contacts. Quite expensive compared with the other options.
GetResponse is a full marketing automation software that includes email marketing. Prices start from $15/month for 1000 subscribers or less. If you are looking for a tool that has it all this can be an option as it offers landing pages, CRM, webinars, auto-respondents. Key features:
Email marketing. Send emails that get delivered just when your contacts are most likely to engage.
Landing Pages. Build, publish and host beautiful high converting landing pages.
Webinars. Increase conversion rates with complete webinar marketing software.
Automation. Automate your customer journey based on customer data and behaviour.
Packages start at AU$9.95 in which you can have a database of up to 500 subscribers and send up to 5000 emails per month. Other packages for more subscribers and more sent outs are available.
active campaign personalise marketing with attribution – email marketing automation software
This chrome extension enables you and your team members to collect content you find and use it to build instant emails for your subscribers. Also, the extension features analytics that enables you to see the effectiveness of the content you send.
If you have a bunch of e-mails of the same type that you're sending on a daily basis, you can reduce your workload by saving them as templates. Gorgias enables you to create personalised text templates which can be inserted quickly via keyboards shortcuts. As a bonus, you can share the templates you have with team members.
Send targeted messages to the right people at the right time with Intercom. Encourage leads and users to take action with targeted email, push, and in-app messages triggered by time or behaviour.
When sending an important email, it's crucial to show yourself as a confident and persuasive person. However, common words like  "just", "sorry" and "I think" can reduce your impact. This chrome extension highlights "weak" words in your Gmail emails and allows you to edit them before sending.
Lemlist offers a collection of the best cold B2B sales email templates. You're never going to struggle to find some inspiration. Every follow-up email is automated. You don't even have to think about it. Just choose a date and a time. If you haven't gotten a response, your follow-up email is sent automatically.
$5/month for up to 5000 subscribers. No list cleaning on this plan though.
Allows you to create easy opt-in forms that can be integrated with MailChimp.
Get the 75.000 email send-outs to up to 15.000 subscribers database for free. Monthly plans have a commitment to stay for 12 months.
Omnisend is an email marketing software build for eCommerce business. Send personalised messages to your customers. Omnisend offers integrations with Shopify, Shopify Plus, Magento, BigCommerce and WooCommerce. Prices start at $16/month for 15k emails sent per month (if you pay one year in advance).
Ontraport is one of the World's most powerful marketing automation tools that includes email marketing automated sequences. Some of the key features are:
Map your entire customer journey. Most marketing tools show you how your email performs OR how your pages convert. Ontraport is the only platform that shows how your entire business works on one single campaign map.
Get the right marketing insights. You can see who's converting when, where they're coming from and their lifetime value — and tie it all back to your marketing activities.
Effective tools and templates. Build your campaigns from scratch or choose from a library of turn-key templates that include pre-designed pages, emails and everything else you need to launch in minutes.
Campaign maps. Save time with ready-to-go, proven marketing campaigns or create your own from start to finish with a few clicks using our intuitive visual campaign builder. A robust and responsive interface invites you to effortlessly create one-of-a-kind journeys for your leads and customers to drive engagement, purchases and even referrals.
Real-time reporting. With built-in visual reporting that reveals priceless information about your performance by the minute, you can take control of your marketing campaign to achieve the highest return possible. You'll have clarity on your campaign's strong points and weak points with the click of a button so you can confidently, quickly optimise to improve your bottom line.
Starts at $13/month for 1000 contacts. Privy enables over online stores (easy integration with Shopify, Magento stores) and online publishers to improve their on-site conversion through the use of highly targeted and completely customisable pop-ups, banners, flyouts, spin to win wheels, and bars. By offering unique discounts, exclusive content, sweepstakes, and more, sites using Privy see significant improvement in both email signups and sales.
If you're curating weekly email digests, you would like to give it a try to this tool. Revue enables you to grab content from social media and other resources and add it to your newsletter emails in a single click. This chrome extension features formatting options, making it really easy to adapt the content you want to share.
Sendinblue is a French startup that has built a platform to help small and medium organisations run all of their marketing — from email, SMS and chat marketing through to automation services, Facebook ads and retargeting. Well-funded by top investors, Sendinblue also offers CRM tools. Sendinblue is active already in some 60 countries with some 180,000 customers on its books. Sendinblue is free for up to 300 emails sent per day to an unlimited subscriber base. Key benefit: Sending blue offer a FREE chat window on your website so you can talk with customers and leads in real-time.
Prices start at $79/month for up to 5.000 subscribers. Unlimited deliveries.
Prices start at $19/month for 12 emails per subscriber. You can have unlimited subscribers. With Smartr Mail you can boost your e-commerce sales with personalised product recommendation emails in minutes. 1-click install for Shopify, BigCommerce and Neto stores.
 
Automated workflows, real-time event tracking and data segmentation. The cheapest package starts at $49/month you can have up to 2k subscribers and send up to 10.000 emails per month.
Cheapest price start at $11 for up to 500 subscribers. Unlimited deliveries.
The Vision6 starter package is $9/month which allows you to send up to 2500 emails to up to 500 subscribers.
This chrome extension helps you create good-looking, personalised email signatures, with the ability to add photos, social media buttons and share live updates (for example, the latest blog post or tweet), etc. You can also create multiple signatures if you use multiple email addresses for different aims.
Some last options you might want to consider: Acumbamail, Hostalia, MailJet, Mailify, MailKitchen, MailRelay, Mailerlite, MDirector, Rapidmail, TargetHero, Teenvio.
FINAL TIP IN RELATION TO YOUR EMAIL SUBSCRIBER BASE
Whether or not you have the most amazing email marketing platform; keep the same attention on your email subscribers as they are people who have actively chosen to hear from you and usually consist of your current clients, prospective clients and your brand advocates. Pay close attention to the number of people who open your emails and click the links inside — this is a good indicator of what kind of results you're driving with your email marketing. If your subscribers aren't buying, you may want to consider offering them a special offer or discount for their ongoing loyalty.
eDigital email marketing consultants and specialists can help you map out the best e-mail marketing strategy. Contact us and get a quote today.
Final tip: Is your marketing not bringing the sales you want? Would you like to stop wasting your money on ads not performing? Find how you can increase your sales with our eCom boost program!
THE BEST EMAIL MARKETING SOFTWARE – LIST
was brought to you by…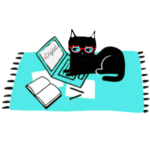 Mau is has been meowing digital marketing for 16+ years. A certified Facebook, Google Ads, SEO specialist and keynote speaker; Mau also offers marketing strategy support & digital marketing training. Mau's Digital Marketing Plan & Social Media Plan templates are used by hundreds of marketers. Subscribe to Mau's newsletter or connect on Linkedin Instagram or Facebook