HOW TO WRITE THE BEST CUSTOMER SERVICE PLAN IN 2021
Learn below how to write the best customer service plan. Write your customer support strategy with these top tips, best ideas and professional advice. Learn how to write a professional customer service plan that boosts your positive customer service reviews with this premium template. Brought to you by Mau, a Senior Customer Service Specialist at eDigital.
HOW TO WRITE THE BEST CUSTOMER SERVICE PLAN IN 2021
Writing the best professional customer service plan is no easy feat. With an unending list of possible customers' disruptions and stressed consumers and staff, it's no surprise customer service plans live in constant change.
We have reviewed some of the best Best Customer Service practices and plans from some of the world's top brands to bring you this exclusive, premium and professional Customer Service Plan Template so you can get it right.
You are about to discover some of the most important aspects when writing a professional Customer Service Plan.
BEFORE YOU WRITE YOUR CUSTOMER SERVICE PLAN
1. FIND OUT YOUR BRAND PROMISE
Your marketing (brand) promise is the commitment you have made to your customers. That commitment is the assurance and guarantee customers feel when buying your offering. If your customer service/support does not align with that emotional contract, you then have to improve your customer support or change the brand promise.
As per the Customer Service Strategic Planning graph below, the process of prospecting and closing a sale is part of the product delivery and therefore, your customer support policies/procedures should facilitate the process customers have to go through when buying your offer.
👍🏼 Tip: Also, watch for words that convey expectations on your organisation's code of ethics & values, mission and vision statements. The words you have on your marketing materials, corporate website and social media channels are already creating expectations in customers' minds. Words such as: "quality, satisfaction, best, energetic, different, friendly, fun, healthy, sustainable, premium, simple, trustworthy, latest, innovative, youthful" should align with the way you offer customer service too.
2. UNDERSTAND CUSTOMERS' EXPECTATIONS UP-FRONT 
Top reasons to understand customer's expectations upfront:
Fulfil and/or exceed those expectations.

Help customers align false expectations before they get off the track down the road.

Give some insights into particular needs that were not addressed in the sales process.

Opportunity to increase your team's upsell ability and combat potential complaints down the road before they fire. 

Offer insights into additional products and services you could provide.

Give you insights on how to "wow" customers. 
2. CHECK OUT THE LATEST CUSTOMER SERVICE TRENDS
As companies do not publicly offer customer service data, the best indicator is to have a look at social media conversations and customers' opinions found on reviews sites telling customer experiences and the latest trends in key industries. When a business has policies for its employees to follow in handling complaints, the customers are more likely to receive the same treatment. Customer service procedures are the step-by-step processes that personnel follow in performing specific tasks for customers.
⭐️ Note: Customers service managers should look into their company's "Service Terms and Conditions" document before crafting a customer service plan as the "Service Terms and Conditions" document should offer a detailed description of all services offered (What). The customer service plan is a document more for how to best handle customer issues, complaints when something goes wrong (How).
3. CHECK LOCAL GOVERNMENT POLICY REQUIREMENTS
Some local governments may require you to create and publish an accessible customer service plan for people/customers with disabilities. This document can be created and publish as a separate document from your general customer service plan.
4. EVALUATE HOW THE COVID PANDEMIC IS AFFECTING YOUR CUSTOMERS 
Some of the latest customer service reports and studies offer current insights into how customer service experiences differ between sectors during this pandemic.
Some of the key insights we have gathered are:
Entertainment. Covid-19 turn people to any entertainment brands they could get their hands on during lockdowns. They have generally received great feedback about their customer service.
Hotels. While there may have been fewer people going on holidays since the pandemic hit, people who did were positive about the experience. Within these conversations, consumers write about customer service during check-in and breakfast encounters.
Airlines. The airline's industry has been experiencing a lot of negative posts about refunds, which helped cause this industry to tumble to the bottom customer service surveys.
The consumer packaged goods (CPG), food services, and alcohol industries are experiencing high levels of disgust related to the taste and/or smell of products. Food delivery companies are getting some complaints about the food even when it is not their fault.
The pharma industry receives a lot of fearful mentions that are relatively high for pharma, with concerns around Covid-19 vaccines and their side effects being big drivers.
When you get your exclusive and premium Customer Service Plan template, you will also receive access to the latest research on the top industries and brands offering the best customer experiences. This report offers valuable lessons to be used by Customer Service Managers.
THE BEST CUSTOMER SERVICE PLAN TEMPLATE IN 2021
This unique and premium Customer Service Plan Template will effectively help you map out your objectives/requirements and ensure your team understands your objectives, procedures and goals. The information on your plan will be critical to ensure your customer service program is successful!
Note: The specific instructions on how to use each section is described within the template.
1. PURPOSE OF THE PLAN
This is a description of the reason for your Customer Service Plan. 
2. SCOPE
Who and what the plan applies to within your company. Example: This procedure applies to all personnel who receive customer calls, contacts or complaints whether written or oral regarding the use of any products/services offered by ABC Company, LLC.
3. CUSTOMER CARE PRINCIPLES
Your customer care principles should be a combination of your company's values and customer care guidelines. They should be easy to follow and implement; should contain actionable steps and tangible goals. Examples of customer care principles have been added to this exclusive Customer Service Plan template. 
4. PROCEDURES
Customer purchase

Post-Sale Follow Up
Warranty/Guarantee
Support and Service Policy
Customer Complaint Policy
Customer Refund Request Procedure
5. CUSTOMER FEEDBACK
How regularly are you checking in with your clients, and what are you doing to look after them? It's far easier to retain a client than get a new one, so it's important to continually place deposits into their emotional bank account so they feel you care. In fact, the top reason customers leave is because of perceived indifference (they don't think you care!). Whatever product or service it is that you deliver, make sure it's delivered seamlessly with the best service possible.
Customers' feedback such as customer satisfaction surveys and/or suggestions are valuable in assisting your efforts to continually provide the best quality products and service possible. A customer feedback survey shows that you care about your customers' satisfaction as your primary goal.
6. CUSTOMER RECOVERY
In this section of your plan, you will provide steps and instructions for what to do when customers are angry or dissatisfied and the process of resolving any disputes quickly to ensure customer retention. When something goes wrong when you deliver your promised value to your customers, you should learn how to apologise and then make up for it, otherwise, your disgruntled customers will craft their own plan. And that plan will not include your brand any longer.
Well-structured
We knew what we wanted for our customer service plan. However, we were not sure how to arrange and present the plan. This template solved it!
Emma T.
  Verified purchaser
TOP TIPS TO EXCEED CUSTOMERS EXPECTATIONS AND "WOW" THEM
Make it easy for customers to contact you. People may have the expectation that they can easily contact you via email or phone. For example, you cannot contact Instagram customer support email or Instagram customer service phone number. Instagram has a procedure in its app to make sure people can find the solution via its self-service and if not possible, then people can fill in a form.
Listen between the lines to deliver what customers really want. When you have carefully crafted your customer experience design and process, you will "wow" customers and they will stay with you longer, they spend more and they will talk about the experience to family and friends.
Be proactive. Anything that is looking like it is not going to meet your customers' expectations, you need to instantly communicate that to the customer. For example, a deadline is going to get pushed back, then you call them right away, Be upfront with it, talk about it before takes a minute longer in your schedule, make it a top priority. If the product was not delivered in the correct way, if there was some kind of an issue, if there was something missing, if there was a quality issue, you want to be ahead of it, ideally, you want to find this information out before the customer and communicate that to them. What we found is that if you are proactive and honest and you contact the customer in advance and say: "hey this is what happened and I am on it", typically what they want is just to feel that you have listened about their issue, you are working on it, you have a strategy to improve upon it, if you communicate those things, it actually be an opportunity to earn additional trust and even if you did not meet the expectation for that one particular piece of the service, the fact that you proactively communicate it sort of exceeds expectations to what they normally receive in the general world and win their trust.
Listen and let them bent. If the customer has an issue and actually does end up contacting you first with some kind of a complaint, the key here is to listen and let them bent. Do not cut them off, let them talk. Let them run through it, sometimes they talk for 20 or 40 minutes straight, before you even say a word and it is totally fine. Let them finish complaining, then cushion, respond with some empathy towards their situation and their complaint, then what you really want is to reiterate and clarify what they have said, make sure you have heard it and understood it, and they feel good about that you have listened and heard that and then present a solution to them and a strategy at that point, and now you have taken them from a critical moment to a more compelling and compassionate where they feel more comfortable about you and your brand. Now you have a real solution in place. The key here is when you come back with the solution, you actually execute it and ensure it solved the issue for the customer.
Follow up. You can follow up after you come up with the action plan with a gift card or a hand-written note or a quick gift to say: "We are sorry that happened to you, this is a gift card to compensate for the hassle" This type of great customer service follow up will bring them back to a place of confidence about you and your brand and may bring a couple of referrals. Your affected customer may say to others: "This company even when they have a few things miss or make a mistake, they will make it right"
Confirm you will find a solution. Try to avoid saying to a customer: "I cannot…" or "I do not know…". If you cannot fix the issue straight away, find someone who can provide a solution/answer, or find someone (supervisor) who can guide a process to find a solution. Anything that you can do to exceed their expectations will be highly appreciated by your customers; even if this means the customer has to wait a bit longer for a solution to be found. Never let the customer feel she/he is not closer to get a positive resolution.
Have answers ready for key peak days. Customers service teams should plan in advance any issues especially for key days such as Mother's Day, Valentine's Day, Father's Day, Black Friday sales, December sales (Christmas season), January sales, etc.
Offer FAQ. Before emailing or calling a company, customers search on Google for an answer or a solution to their issue or challenge with your brand. Make sure your offer answers to the most popular or most frequent asked questions.
Map out your pivot points and "wow moments.

Map out your customer journey with your product including anything that may go wrong with it and how you are going to "wow" them.

These actions will:
Build a lot of rapport with your existing customers.

Increase up-sellability

Increase your referral business
Expert tip: have a good CRM with custom fields for answering key questions such as: "What's their expectation" and "How do we exceed this expectation". If you do that for every customer, you will be more likely to get your sales team and customer support teams the best insights for that customer. 
Minimise cognitive load on your plan
People's time to read your customer service plan is a precious resource and should be treated accordingly. You can minimise the cognitive load by:
Avoid visual clutter: redundant links, irrelevant images, and meaningless typography slow readers down. Note that meaningful links, images, and typography are valuable design elements; it is only when overused that these backfire and actually impair the understanding of your plan.
Build on existing mental models: People already have mental models about customer service programs, based on their past experiences working in customer service teams. When you use labels and layouts that they've encountered on other popular customer service plans, you reduce the amount of learning they need to do on your new customer service plan.
Offload tasks: Look for anything in your customer service plan that requires readers to remember information or make a decision. Then look for alternatives: can you show a picture, re-display previously entered information, or set a smart default? You won't be able to shift all tasks away from users, but every task you eliminate leaves more mental resources for the decisions that truly are essential.
An essential template
This template found us a solution for all necessary specifications we wanted to communicate on our Customer Service Plan. Thank you.
Andrew D.
  Verified purchaser
GETTING THIS TEMPLATE IS FAST, SECURE AND EASY!
Go to the Paypal checkout and pay. It's fast, secure and easy!
Once you complete payment, please choose "return to merchant" to be redirected to our page where you will find the link to the template.
You can always contact us if you have any questions or issues.
Extra bonus > When purchasing your Customer Service Plan Template, you will also receive:
+ ✅  The best Customer Service Brands Report 2021. With so many public social media posts relating to customer service experiences, you will uncover exclusive consumer research to see how different industries fared on customer experience.
CONCLUSION
After a tough year, brands are finding their feet and learning about how to create new and improved Customer Service Plans in a changing world. Some brands were lucky – they had both the technological set up to support demand, and the demand itself was there. For others, demand for their products and services waned in 2020 and they continue to struggle to grapple with new technologies that could help them re-establish a connection with their customers.
Some of your consumers, customers and clients will praise or punish your organisation and brands. And that's ok as long as you take the learnings, pivot and offer the best customer service experience possible.
To do that, you will need the best Customer Service Plan.
Final tip: Is your marketing not bringing the sales you want? Would you like to stop wasting your money on ads not performing? Find how you can increase your sales with our eCom boost program!
HOW TO WRITE A CUSTOMER SERVICE PLAN
was brought to you by…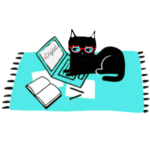 Mau is has been meowing digital marketing for 16+ years. A certified Facebook, Google Ads, SEO specialist and keynote speaker; Mau also offers marketing strategy support & digital marketing training. Mau's Digital Marketing Plan & Social Media Plan templates are used by hundreds of marketers. Subscribe to Mau's newsletter or connect on Linkedin Instagram or Facebook