BEST SOCIAL MEDIA COURSES IN SYDNEY  – 2018 LIST
Location: Online delivery
Trainer: Social Media College
Duration: 8 weeks Price: AUD$1395 or three payments of AUD$499
ABOUT THIS COURSE:
This is one of the best 8 week online short course designed to provide you with all you need to succeed on social media. The Social Media Marketing Intensive is a fantastic course for marketers, social media managers, community managers who want to learn all the 'need to knows' about social media, however they do not require the full Diploma qualification. This social media course comprises of 8 modules. When you start the course you are required to select an organisation and throughout each module you will base your learnings on your chosen organisation.
From day 1 you will be developing a highly comprehensive social media marketing strategy with the templates provided based on your chosen organisation. You will be guided by experienced top mentors as you work through the content. This popular course has been designed to promote maximum peer-to-peer interaction to ensure you are able to share insights, brainstorm strategic ideas and get social!
COURSE MODULES
Module 1: Social Media Marketing Overview
Module 2: Blog and Content Marketing (inc SEO)
Module 3: Facebook Strategy and Implementation
Module 4: Instagram Strategy and Implementation
Module 5: Twitter Strategy and Implementation
Module 6: LinkedIn Strategy and Implementation
Module 7: Personal Branding on Social Media
Module 8: Measuring, Optimising and Reporting
TOP COURSE FEATURES
Practical & immediately applicable. Develop a social media marketing strategy for your business and launch it while studying, ensuring get hands-on experience and immediate results.
Loaded with downloadable tools & templates. Contains endless social media marketing tools and templates you'll continue to use long after you've finished the course.
Study online in a fun & engaging format. Delivered 100% online, the Social Media Marketing Intensive allows you to study at your own pace and schedule with hundreds of other active students.
Cutting-edge course, written by social media experts. Our course curators are world renowned social media marketing experts, meaning you'll learn the latest tips and tricks from seasoned professionals.
EDIGITAL SOCIAL MEDIA MARKETING STRATEGY COURSE
Location: Online custom training session.
Trainer: MAU. Award Winning Digital Marketer and Social Media Trainer at eDigital.
Duration: up to 2 hours Price: $395
ABOUT THIS COURSE:
PRIVATE SESSION. This is a private online session that can be tailored to your specific goals. You are welcome to bring your top 3-5 agenda items. You can bring your top questions or key challenges you are facing.
CONVENIENT. You sit wherever you want as the session is online via Skype. We send you some dates and time options you can choose from.
SHAREABLE! Bring your team members. You can invite as many people you want.
BEST STRATEGY FRAMEWORKS. With practical and effective examples, case studies and frameworks, you will learn how to build a successful Social Media Marketing Strategy that generate leads and tangible increases in sales results in the shortest time period.
PRACTICAL TIPS. You will be shown top Social Media Marketing best practices, secrets, tricks, tips and tools most marketers do not know about it.
OUR EXPERIENCE. If time allows, M

A

U. will also be talking on how eDigital uses social media, content marketing and SEO best recipe mix to get thousands of visits on this website.
YOU WIL LEARN:
✔︎ How to design your Social Media Marketing Strategy.
✔︎ How to find and target your most profitable customer via Social Media.
✔︎ How to design a consistent and impactful visual brand your most profitable customer would love to follow, like and comment.
✔︎ How to keep an engaged audience that bring more users to follow you.
✔︎ How to create a strong aesthetic, how to compose images and all the Social Media etiquette tips you didn't know you needed to know.
✔︎ You will also get the chance to put their theories into practice by initiating your own Social Media Marketing Strategy.
✔︎ Free bonus: Have exclusive access to our Social Media Marketing Plan Template.
HOW TO BOOK THIS SOCIAL MEDIA STRATEGY COURSE 
Once payment is completed, we will confirm the date and time options for you to choose from.

ABOUT EDIGITAL SOCIAL MEDIA STRATEGY COURSE TRAINER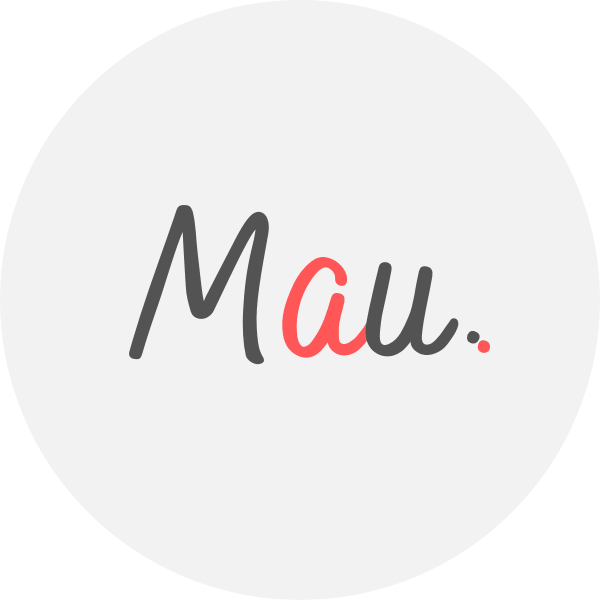 MAU. is an Award Winner Digital Marketing Specialist (Masters in Marketing), Certified Facebook/Adwords Professional, Certified SEO Consultant, Top Linkedin Influencer (6k connections), StartUp Investor, Writer, International Speaker. 15+ years experience optimising Digital Marketing Campaigns. Worked for top brands such as Realestate.com.au, News Limited, The Athletes Foot, Thrifty, NSW Government. MAU. also trains marketers via Strategy Workshops & Training Sessions. His popular Digital Marketing Plan & Social Media Plan templates downloaded by thousands. MAU. travels the world (37 countries visited) while teaching Digital Marketing or completing creative photography briefs and conceptual photography assignments. MAU. speaks three languages, football fan, latin dancer. Subscribe to MAU. e-newsletter or connect on LinkedIn Instagram Facebook

eDigital – One of Australia's Top 5 Most 🏆 Visited Digital Marketing Sites
ADVANCED SOCIAL MEDIA MARKETING CERTIFICATION TRAINING by Simplilearn
Become a Certified Social Media Specialist by developing skills that attract traffic to websites, promote and protect online reputation, and build brand awareness.
Simplilearn's Advanced Social Media Marketing Certification Training Course is aimed at educating and training students in the fast paced growing profession of Social Media Marketing. Students will be learn the most up-to-date and most advanced social media marketing techniques; developing skills in attracting social media traffic to the websites and promoting and protecting brand and online reputation. This course is aimed at learning the impact of e-commerce and how Social media has changed businesses in the field of marketing and communication. This course addresses the concept of online sales channels and how it relates to your existing Social Media goal and micro-goals.
This course will train participants in:
Marketing a business through Social Media, drawing more traffic and generating visibility and awareness for a brand or product.
Advanced social media communication principles and platforms.
Understanding how the emotions of sharing impact social exposure and why social media strategies must originate from a business goal.
Identifying potential Social Media Marketing metrics for a campaign by describing the three key areas of business that social media can impact.
Understanding the subtle and intricate details of effective Social Media Marketing.
Effectively implementing Social Media strategies and tactics and creating marketing campaigns.
Identifying the four ways to motivate consumers by listing the three key benefits of storytelling when it comes to consumer engagement.
Attracting a larger audience and communicating with influencers.
Deploying the latest strategies to plan, execute, and assess a comprehensive and effective social media campaign for corporations, government agencies, or non-profit organizations.
Identifying the top social media channels you need to monitor for conversation about your brand and creating a list of KPIs for measurement based on your existing Social Media goals.
Study Options:
Self paced learning: 180 days of access to high-quality, self-paced learning content designed by industry experts. USD$299
Promo code: online25 – get 25% off

DECIDING ON SOCIAL MEDIA MARKETING COURSES
According to the "Top 12 Talent Trends for 2016" by Hays; Social Media and Content Marketing are one of these top skills being demanded by Australian companies.
Whether you want to enhance job prospects, advance your career (get promoted), secure your first Marketing role or simply but equally important attract new clients for your business; I invite you to check out the below list of current social media marketing courses offered in Sydney, Australia.
There are different types of social media marketing courses available in Sydney Australia. Some you earn a certification, bachelor degree or diploma, including:
free and paid courses,
classes,
workshops,
bootcamps,
Online programs
Modality includes:
in-class on-site,
online
distance (by correspondence) delivery.
SOCIAL MEDIA MARKETING CORPORATE TRAINING & WORKSHOPS AT YOUR OFFICE
Social Media workshops and sessions area great for teams and companies who are looking for face-to-face support to solve both their current strategic challenges or tactical implementation issues. A social media practitioner will come to your office and customise the session or workshop according to your specific business needs. These sessions are premium as they are convenient and highly tailored to your business social media objectives. Top Social Media Marketing In-House course providers:
eDigital Agency: M

A

U. from eDigital Agency runs hands-on, practical and tailored on-site social media training sessions in Sydney, Melbourne and any other major city in Australia. You can choose your specific social media topics and challenges and and he will train your team. Training sessions can include Social media essentials, Facebook marketing and advertising, keyword research for social media, Content marketing Strategy, Visual Social Media Strategy including Pinterest, Instagram, B2B including Linkedin, Slideshare and Blogging Strategy.
ACCREDITED SOCIAL MEDIA MARKETING COURSES WITH OFFICIAL CERTIFICATION AFTER COMPLETION  
Some Registered Training Organisations (RTO's) based in Sydney offer Social Media courses for a fee. Delivery can be online or classroom type. Check their social media training program and the type of certification you will obtain – they can vary from certificate to diploma, bachelor, masters, etc. There are benefits and disadvantages for each of these options. What you will learn on a generic social media course it is very likely to not be a fit for your current social media challenges and will be out of date very soon as social media platforms quickly evolve.
Greenwich College Diploma of Marketing and Communication (Social Media)  – Online work given and lectures to attend weekly, this course is new and begins in Sydney from 22nd January 2018. Pre-requisite course is a Certificate IV in Marketing and Communication (Social Media).
Mackleay College Diploma in Digital Media – Inc social media topics – $30k (12 units – $2500 per unit)
The Left Bank School Diploma of Business (Digital Marketing) – Online Course. $10.500.
University of Technology Sydney Bachelor of communications Digital and Social Media.
IN-CLASS – SOCIAL MEDIA MARKETING COURSES (MORE THAN ONE DAY)
EDIGITAL ON-SITE SOCIAL MEDIA SESSIONS AND WORKSHOPS
If you do not need an official certificate and your team is more interested on practical – ready to action – advice; eDigital runs custom social media courses, training programs, classes, sessions and workshops at our clients offices and can be structured for your specific social media objectives, activities, campaigns and challenges.
Different to other Social Media services agencies (they run your brand social media on behalf of you) and training schools offering generic social media courses; we like to offer customised social media workshops and training sessions in Sydney and anywhere in Australia.
To be successful at promoting your business and brand via social media you need to first set up your unique strategy and own and control your brand personality, voice and tone via social media channels. For this reason, we believe the best way for you to master social media for your business and brands is to have custom social media classes, sessions and workshops at your offices.
Social Media Mapping. We will map out your business objectives, your customers demographics and psychographics (personas); your current marketing campaigns and content strategies.
Spot areas of improvement. We will facilitate brainstorming and find creative ways of improving your current activity and offer you world's best social media practices.
Monitoring and tracking. We will teach you how to monitor and track your social media activity and progress so you have something to build from.
Whether you are in Sydney Eastern Suburbs, Western Sydney, South Sydney, North Sydney or Northern Beaches, there are social media courses, trainers, instructors and teachers close to you!
IN-CLASS SOCIAL MEDIA MARKETING SHORT COURSES
Sydney offers a variety of free and paid social media classes and sessions. Most of these public classes are run by: private schools, universities, industry associations,  industry councils, local councils, meet up groups, libraries and social media software vendors looking to make social media practitioners familiar with their social media tools.
ACBI (Australian College of Business Intelligence)  New 2017 course: 10118NAT Diploma of Social Media Marketing. One year course. You will develop the social media strategy for a product or service you choose so at the end of the course you can use it as part of your portfolio.  Intake Date: 16th October 2017 Classes: Monday to Wednesday (4:30 pm to 8:30 pm) Price: AUD$6600.
ADMA (Australian Direct Marketing Association) 
Alpha Computer Consultants – "Social Media and Online Marketing for business use" One day course. 9:00am to 4:30pm
Australian Marketing Institute (AMI) – Digital and Social Media Writing – Instructor: Gwyneth Howell. One day workshop $850
Brook McCarthy – Social Media Savvy course – One day course – $395
City Desktop Training – Introduction to Social Media course – $595 – total amount of hours not available on website.
City East Community College – Introduction to Social Media course – $65 Time: 6:30pm to 9:00pm
City Institute – Basics of Social Media – 8 hours – $595 Fridays and Saturdays $540
City of Sydney Library Circular Quay – Sometimes they run social media courses for small business owners and entrepreneurs. Check their website for future courses, classes, sessions and dates.
Digital Marketing Connection Meet up Group – Runs monthly sessions and classes that include social media, digital marketing, seo, email marketing, content strategy, growth hacking and more. Most of the sessions are free of charge. Currently being held at co-working space: Fishburners in Ultimo, Sydney.
eDigital One of the best Social Media training, classes and workshops including Instagram, Pinterest, Facebook, SEO and email marketing.
EventBrite – events website lists both free and paid social media courses and around Sydney including Nowra, Cronulla, Eastern Suburbs, Darling Harbour, CBD, Ultimo, Broadway, Surry Hills, Paddington, North Sydney, Northern Beaches, Sydney North Shore.
Flosocial – Learn social media marketing skills through a 6-week online training course for only $149
General Assembly – Sydney  Offers a Social Media bootcamp ( 6 hours) $180, Social Media Strategy Mapping classes $70 , The Rise of Visual Social Media (Instagram – Pinterest) classes $50 and "Grow Your Biz with Social Media" $50 classes.
Haimat – Social Media Strategy course in Manly Sydney.
InsideJob – Essential Social Media for Recruitment Program – one day.
iSentia – Social Media courses in Sydney including content strategy, facebook marketing, video for social media, twitter for communications professionals, linkedin for organisations and more.
Mayvin Training – Social media courses
Media School – One day course at Clovelly Sydney. 9:30am to 4:30pm $540
Miami Ad School Sydney Campus – Social Media bootcamps and one day courses.
Net 101 Social Media courses in Sydney – One day 9:00am to 4:30pm $795
NSW Government – Social Media course – One day – $660
Parachute Digital Academy – Social Media Introduction Course. Half day $327 plus gst
Ram Marketing – Sydney Northern Beaches Social Media Courses.
Social Media Workshops offers social media courses.
St George & Sutherland Community College Sydney "Social Media for Businesses – Market your business for free"
Sydney Community College – Facebook marketing Course $329 6.5 hours.
Sydney Institute of Technology (TAFE) – Call them to check which exact social media they are running and they change. They offered a "social media course for tradies" course during 2015 but not sure if they will run it again.
Sydney Learning – How to build a wordpress social media website. $394 – 8 hours.
TAFE NSW –  TAFE offers a range of different social media courses around different Sydney campuses.
The Hills Shire Council – "Smart Marketing – Attracting New Customers" class $40 – Includes identifying your target market, developing a Unique Selling Proposition (USP), understanding acquisition cost vs lifetime value, optimising your marketing return on investment (ROI), referral and repeat business marketing strategies, developing a twelve month marketing plan, understanding the role of websites, keywords and social media. The course is offered at the Sydney's Hills shire council which is closed to Baucklam hills, Bella Vista, Blacktown, Kellyville, Cherrybrook, Dural, Parramatta, Pennant Hills, Rouse hill, Epping.
The Kiss Agency –  Social media courses based in Cronulla, Sydney.
The left bank School (Former AIT Creative technology Educators) run one day and two day courses in Sydney and other cities in Australia and New Zealand. $99
The NSW writers Centre – run on demand social media courses for writers. Give them a call to find out when the next social media course for writers is.
The University of Sydney – Social Media Marketing Course – One day – $489 – 8 hours 9:00am to 5:00pm – runs regularly within the year. Trainer: Laurel Papworth.
Zoe DeLuca – Social Media Shortcut – One day course – Bondi Junction Sydney – $770
ONLINE SOCIAL MEDIA MARKETING COURSES 
OTHER SOCIAL MEDIA MARKETING COURSES IN SYDNEY
WHY SYDNEY TO STUDY SOCIAL MEDIA MARKETING?
How many places in the world you have an amazing summer, beach, go surfing, watch hump-back whales and dolphins and go to Social Media School on the same day?
Most of popular social media platforms have an office in Sydney, including Facebook, Tumblr and others. You might get lucky and get a job with them 🙂
Sydney has a thriving start up community across different start-up incubators and innovation labs. These places are always looking for social media marketing support who can help them do the "social media marketing" magic with their brands. Some of these places includes: Fish burners, WeCo, Tank Stream and more.
Sydney is one of the cities that offer the highest social media marketing salaries. An average social media salary can be around AU$69.000 per year and for senior roles it can go above 100k as estimated by Aquent Australia (see graph at the bottom of this article). You can also browse some few Social Media Jobs and get an indication of type of social media roles, skill set and salaries offered.
Social Media is one of the skills more demanded at the moment by all industry type companies. As more marketing budgets shift to Social Media and Digital Marketing the more skilled talent is needed. There is no a better time to be working on Social Media.
So, if you interested in finding out what are the best Social Media Courses in Sydney, this the article for you!
THE BENEFITS OF SOCIAL MEDIA COURSES IN SYDNEY
After completing one of the social media courses listed on this article, you will learn how to use your social media channels to…
Increase brand recognition, preference, trail, purchase & loyalty

Convert followers into customers

Give social signals to Google so you can improve your SEO rankings

Gain valuable customer insights

Reach potential customers via targeted banner ads or sponsored posts and get results in real time

Discover what popular content your competitors are promoting via social media

Share and promote consumer competitions and contests faster and easier

Amplify your owned, earned and paid branded content
QUESTIONS TO CONSIDER BEFORE TAKING A SYDNEY SOCIAL MEDIA COURSE
Are you going to study social media marketing as a hobby, career development or build your own brand? Some courses might specialise for entrepreneurs with their own start ups, some others towards marketers who want to understand what their community managers are doing 🙂

How much time in a week you will be able to commit to study and practice social media marketing?
Do you already use the most popular social media platforms? if not, best you start using them and get a feeling about them before taking a social media marketing course.
How many hours of weekly commuting you can do to go to a social media school? If not many, you might consider an online social media course.
How quickly you need to start your social media marketing course? if you can wait, you might be able to negotiate a deal with the education provider.

What is your brand's overall purpose and can the power social media help you communicate your purpose?

What does your brand aim to achieve with social media? Think about the steps along the customer purchase funnel.

What exact content your most profitable customer segment craves from your brand?

How will social media help you become an improved good/service provider?

Have you mapped out your brand personality, voice and tone?
THINGS TO CHECK WHEN SELECTING A SOCIAL MEDIA COURSE IN SYDNEY
Is the Social Media Marketing Course an accredited course? Who has given the accreditation?
Are the teachers real practitioners helping local, national or international brands with their social media marketing strategies?
How much actual time per week you should attend to classes and lectures.
What teaching methodology they use to teach social media marketing?
What tools and resources they use for teaching the social media marketing course?
How many hours a week are you expected to practice what you learn.
Do they offer online support when studying from home or office?
Do you have to complete real assignments and/or put into real practice what you learn as part of the course content?
NOW YOUR TURN! 
Share your opinion or your best tip below 😀 ⇓