THE NEW LATEST INSTAGRAM LOGO PNG 2022
Download the new latest official Instagram logo png 2022 transparent. Large & medium Instagram logo pixels colour aesthetic. Contact us for Instagram Marketing support. Brought to you by Mau, a Senior Digital Marketing Specialist at eDigital.
THE NEW INSTAGRAM LOGO PNG 2022 TRANSPARENT
Download the best Instagram logo on your marketing materials, website or email signature. The new Instagram logo is used by designers, marketers, business owners and even by some of the most-followed Australians on Instagram as an effective way to promote their product, services or art.
🔥 Trending > The new Twitter logo png
THE LATEST INSTAGRAM LOGO PNG 2022 – TRANSPARENT FULL COLOUR
The latest 2022 Instagram logo png is one of the world's most recognised logos, bringing great brand equity to the parent company: Meta.
The new Instagram logo is not as minimalistic as the new Apple logo but can easily compete with some of the world's most popular logos, even with some of the top luxury high fashion brand logos with millions of marketing dollars.
Find below the new and latest official Instagram logo in 2022. Click on the Instagram logo to see it full size and download it for free.
You can also download the below Instagram logo versions:
Need the new Instagram logo to be printed somewhere? Get the Instagram logo SVG Vector for print
Did you notice the last Instagram logo update in 2016? Did it change the way you thought of the brand? If so, you wouldn't be alone, the Instagram logo transitioned from a tiny toy camera to a bold, gradient icon generated different opinions around brand strategies and logo designers.
The Instagram brand is much more than the name and the logo — it's the emotional and cognitive connection Instagram has had with its daily users since its debut in 2010 (See social media history timeline).
Want to build a memorable brand? Book one of our training sessions.
TOP 5 PLACES TO PROMOTE THE INSTAGRAM LOGO
You should promote your business on Instagram by placing the Instagram logo in the following assets:
Your website. Add the Instagram logo icon on the header and footer of it.
Your printed marketing materials. Print the Instagram logo and your Instagram account name at the back of all your brochures.
Email signature. Add the Instagram logo below your email signature so it is easier for your customers and partners to find your Instagram account.
Business cards. Print the Instagram logo and your Instagram account name on your business card.
eBooks, white papers & reports. Add the Instagram logo and your Instagram account name at the end of all your online resources including eBooks, White Papers, Reports, etc.
Shop front decal. Add the Instagram logo on your shop front decal. An easy way to remind walk-ins to follow you on Instagram.
🔥 Hot deal > Stop paying for ridiculous phone plans, get 100GB/month for only $38. Grab it before it ends.
TRENDING 🔥 INSTAGRAM LOGO ACRYLIC SPLASH
✌️ Help us keep publishing free content > Donate today! 😀
INSTAGRAM LOGO PNG FLOWERS
WHO DESIGNED THE NEW LATEST INSTAGRAM LOGO? 
Learn more about the designers and creators of the latest Instagram logo.
INSTAGRAM LOGO PNG – LEAVES 
Do not miss > How to get the Instagram verification badge
INSTAGRAM LOGO PNG BRUSHES
"A great source of finding creative Instagram logo styles is visiting the #instagramlogo hashtag on Instagram"
Mau
Most marketers use the latest Instagram logo to be added as a key part of their brands' marketing visuals. Using the right Instagram logo becomes particularly important for promotions you sent out on key dates such as Valentine's Day, Bicycle Day, Mother's Day, Father's Day, Black Friday, End of the Year campaigns, January sales, Earth Day, Refugee Day, etc.
INSTAGRAM LOGO PNG PAINT
Want to boost your sales with a successful social media strategy? A well-crafted strategy will:
✔︎ Free up your valuable time
✔︎ Make you produce far less but better quality marketing campaigns and content
✔︎ It will increase sales, profit and brand equity
If you believe you have a creative, passionate and curious mind and you are seriously ready to grow your business, I invite you to craft a successful social media strategy today!
I guarantee you will never go back to the same old way you were doing Instagram marketing. 😀
You can also download the below Instagram logo versions:
Need social media training for you or your team? Contact us
Other Instagram logos
INSTAGRAM LOGO GIF – DOT FLASHING
⚡️ Trending:
🚀 Popular read > The best free online logo design makers, apps and tools
ABOUT NEW INSTAGRAM LOGO
Instagram retired its former logo for a new purple, orange and pink icon, as well as redesigned its app to make its menus and background entirely black and white. Their former logo, a retro brown and cream camera with a rainbow stripe similar to the iconic Polaroid cameras, was well recognised but has been radically updated.
The new Instagram logo design reflects how the app, bought by Facebook for $1 billion four years ago, had transformed since it was created.
When the app (which was originally called "Burbn") first became popular, it was known largely for its photo filters and effects that gave images a retro edge. Many people would even take their photos from Instagram and put them on a different network such as Twitter or Facebook. But over the years Instagram has become a massive social media phenomenon in its own right, a major platform for celebrities and advertisers, as well as supporting videos, animations and drawings. The Instagram app now has more than 1 billion million users in 2022.
The Instagram design team was inspired by all the ways the Instagram community has grown and changed, and they wanted to create a logo that reflects how vibrant and diverse storytelling on Instagram has become.
Instagram has also changed its app to a new black-and-white design for backgrounds, icons and menus. The more muted design is intended to make photos stand out more.
Other popular logos:
Last note: Is your marketing not bringing the sales you want? Stop wasting your money on ads not performing? Find how you can boost your sales with our eCom boost program!
THE NEW INSTAGRAM LOGO PNG 2022
was brought to you by Mau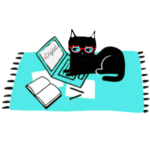 Mau is a certified Facebook, Google Ads, SEO specialist, keynote speaker and one of Australia's top marketing influencers. Mau offers digital marketing strategy support & training. Mau's premium Digital Marketing Plan & Social Media Plan templates are used by thousands of marketers.
Join 5k+ subscribers receiving Mau's newsletter