HOW TO WRITE THE BEST PROFESSIONAL CODE OF ETHICS AND TEMPLATE
Learn how to write the best professional code of ethics and template. The best Code of Ethics template. Do not start from scratch. Brought to you by Mau, a Senior business consultant and marketing specialist at eDigital.
😎 Most useful > Sexual Harassment Policy template
HOW TO WRITE THE BEST PROFESSIONAL CODE OF ETHICS AND TEMPLATE
Designing an effective Code of Ethics document is the first step in the path of building key ethical principles and moral values within your organisation's culture.
A well-crafted professional code of ethics will help your team produce exemplary work and great actions and aid the decision making when dealing with daily ethical dilemmas and/or corrosive/toxic people.
In Aug 2021, one of the World's most famous sports athletes announced his departure from his Football Club, Barcelona FC. In tears, Lionel Messi told the media audience:
"I grew up with the club's values wearing the Barca shirt around the world with humbleness and respect and I want to be remembered for that far more than what we achieved. I am grateful for the career I had in Barcelona, the titles and the losses that helped me grow"
Did Leo Messi live and breathe Barcelona FC code of ethics and values? Are Barcelona FC values a key influence for the great results of this popular football team and organisation?
At some stage of your organisation's journey – you will need to decide on some key ethical principles and values that will guide the actions and behaviour of your employees/members and you are about to read how to define your code of ethics, craft your document and present it to your team.
BUILDING AN ETHICAL CULTURE
What does the below palm tree have to do with a code of ethics?
Many plants go through the process of defoliation and refoliation in order to survive and grow.
The same applies to human systems (organisations).
You may not be able to grow an ethical culture – within an organisation –  if you do not carefully go through the process of defoliation first.
Getting rid of the old leaves (destructive and damaging behaviour and actions) becomes imperative when building a healthy space (work environment, KPIs, business objectives) with the right tools (code of ethics) for exemplary behaviour.
"When building an ethical culture, it may be necessary to review the actions and omissions of those corrosive and toxic of members of your team. Especially of those in a position of authority, power or leadership. Even great people – sometimes – behave really badly and you may decide to either remove them, penalise them or offer them a second chance for improvement. The option you take can be an ethical dilemma and surely you will need to carefully deal with it"
One of the best ways to get closer to extraordinary and remarkable results is to develop a code of ethics that plants the seeds for the culture you want and the level of trust you want to build in all your business relations.
A professional code of ethics is designed and established to promote and maintain the highest professional conduct among employees or members of an organisation. Employees or members are expected to adhere to specific fundamental principles through responsible self-regulation.
The people creating and promoting a professional code of ethics is committed to leading and supporting its employees/members, their community of providers, clients and partners and their industry in general to grow and thrive.
👍🏼 Marketers are reading > How to make an employee influencer program
Useful template
I did not know how to draft a Code of Ethics document and this template was really useful! It saved me tons of time. Thank you. 
Eli M.
  Verified user
WRITING CODE OF ETHICS – PURPOSE
A purposeful business code of ethics or a professional code of conduct establishes an environment of commitment in an organisation. It not only lays down a strong cultural foundation for the business but also helps companies enforce and implement legal as well as ethical policies and procedures for all kinds of decision making.
A well-written and curated code of ethics can build trust between the organisation and a variety of stakeholders affected by its actions including employees, suppliers, customers, partners, the government and the general public.
An effective code of ethics establishes the employees' values that drive their actions and the principles that underlie decision making.
A professionally written code of conduct becomes the most important part of the company's ethical framework.
WHAT IS A PROFESSIONAL CODE OF ETHICS?
A business code of ethics is a guide that contains the ethical do's and don'ts and serves as a checklist on what you and your team should do.
🚀 Most views today > The top yoga hashtags on Instagram
CODE OF ETHICS – BENEFITS
A few advantages of having a written code of ethics for your organisation are:
It enhances the company's core values, beliefs and sets the right culture
Builds a reputation of the company in the market
Keeps the company and its employee's  from violating laws and regulations
Fosters an environment of trust and ethical behaviour
A business code of conduct should never be thought of as a burden to the company. In fact, it is the ground on which the company sets its foundation and the better the code of ethics and its implementation, the better the company will do.
A well-written code of ethics also keeps your business or organisation on track as it is directly linked to their decision-making skills.
🐝  You will also like > The best conceptual photography
CODE OF ETHICS TEMPLATE – WHAT YOU GET
A professional "easy to use" template.
A list of the most popular principles used by the top ethical organisations.
A prepopulated ethical principle diagram to map out your code
A communications plan to promote your code of ethics within your organisation
A survey template to find out the top principles your employees/members want to follow within your organisation.
GET YOUR CODE OF ETHICS TEMPLATE – STEPS
Once you complete payment on Paypal, click on "Go back to merchant" to be redirected to the page where you will find the template.

Best template
We enjoyed using this template as a starting guide for our new Code of Ethics. The template made us think about ethical elements we did not consider before. I would recommend it. Thank you. 
Jen D.
  Verified user
APPLICATION OF A CODE OF ETHICS
One of the most important considerations in developing a code of ethics is to assure that all employees/members have general knowledge, at least, of the code's contents and intention.
Oftentimes this means more than just posting it or filing it away never to be seen or discussed again.
Organisations that truly seek to instil the ethical practices in the code must do more.
Successful codes of ethics enable employees to see just how the provisions relating to their practices in the workplace, and ethical training sessions are the best way to accomplish this goal.
An effective code also addresses what to do if an employee believes someone in the organization is violating the code.
😲 Popular read > The best stress relief quotes for work
BUILD A ETHICAL CULTURE WITH YOUR CODE
Once you have written your code of ethics, you can apply some of the below ideas to help build an ethical culture around all actions taken by your employees/members.
Consider an annual code of ethics review session. Each department would prepare a presentation for fellow workers about what a part of the code means in that department and what needs to be done differently in the future.
Role-playing can engage employees and get them to identify with the code. Role-play scenarios would depict relationships and dilemmas that might arise in the workplace and how they should be handled.
Offer a way of reporting wrongdoing and violations of the code of ethics in an anonymous manner. Some companies use hotlines; others have an ombudsman.
Appoint someone to oversee compliance with the code to ensure employees' concerns will be taken seriously. In some organisations, there is a vice president of business conduct or ethics, and in some the human resources department takes care of these matters.
Find ways to reward departments that put their ethical principles into practice. Develop a system to reward ethical behaviour and punish unethical conduct.
Doing the right thing should offer its own reward. However, in business environments, you may want to create a system/program that acknowledges or rewards great ethical actions by your employees/members.
🔥 Trending > The top reasons why good people do bad things
OBJECTIVES WHEN WRITING A CODE OF ETHICS 
A well-written and professionally curated code of ethics aims to:
Act as a detailed description of what is the most ethical behaviour expected out of an organisation/business employees/members.
Encourage employees/members to help raise social, ethical and business standards of an organisation and industry
Strengthen the competitive edge of employees/members of an organisation by assuring customers and suppliers that they have the right to always expect the highest standards from their employees or members
Encourage employees/members in the pursuit of excellence and promote their organisation's reputation.
Applicability adherence to a code of ethics can be made a requirement for employees, members or corporate entities. Employees or members are expected to apply the Code of Ethics based on responsibility, character and professionalism.
🤓 You will also like > The best goodbye message to colleagues – samples
POPULAR PRINCIPLES OF ETHICS – EXAMPLES
With so many ethical principles, organisation leaders have to carefully cherry-pick the most important ethical values they want all employees/members to adopt.
Some of the most popular ethical principles are:
INTEGRITY
Exemplify industry leadership by acting straightforward and honest in all professional and business relationships. Always consider the consequences of actions by accomplishing business objectives in a manner that causes the least harm and the greatest positive good.
PROFESSIONAL BEHAVIOUR
Comply with the relevant laws and regulations by avoiding any conduct that may discredit the organisation.
FAIRNESS
Act reasonably in public business by striving to be fair and respect the legitimate prosperity of other employees/members.
⭐️ Exclusive > The best corporate social responsibility examples
CARING
Demonstrate genuine care and respect for human dignity by treating all people with equal respect and dignity regardless of sex, race or origin.
COMMITMENT TO EXCELLENCE
Protect your industry and business standards by supporting positive ethical models that favour consumer confidence.
✅ Marketers are reading > How to write an apology letter/email to a customer
ETHICS AND MARKETING
When it comes to businesses, brands and marketing, consumers are experiencing a leap from just marketing messages to ethical actions. Today's consumers expect and demand actions from brands that serve their communities. Consumers believe it's crucial that businesses support the same ethical values they believe in. And what became clear during the pandemic is that this more human approach is both rewarding and rewarded.
Consider the work of the London-based fashion brand We Are We Wear. An ethical brand that champions body diversity as well as sustainability. The labels swimwear pieces and styles are available in sizes XS to 3XL. The eco edit range is made in Italy from unwanted waste materials such as fishing nets and industrial plastics.
People's expectation that brands take ethical actions is not going to go away anytime soon. And it doesn't matter whether we are in a time of crisis. Every business today needs to measure the value of its work not only in terms of shareholder value (profits, market capitalisation) but also in terms of the social value it delivers to people.
HOW TO WRITE THE BEST PROFESSIONAL CODE OF ETHICS AND TEMPLATE
was brought to you by Mau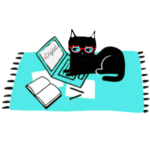 Mau is a certified Facebook, Google Ads, SEO specialist, keynote speaker and one of Australia's top marketing influencers. Mau offers digital marketing strategy support & training. Mau's premium Digital Marketing Plan & Social Media Plan templates are used by thousands of marketers.
Join 5k+ subscribers receiving Mau's newsletter