HOW TO PRICE FOR A PHOTOGRAPHY ASSIGNMENT – BEST TIPS 2021
Learn below how to start pricing for photography assignments in 2020 plus a premium photography briefing template you won't find anywhere else to ensure you get the best out of your professional photographer. This article will surely help you with your first photography pricing guide.
HOW TO PRICE FOR PHOTOGRAPHY – BEST TIPS 2021
A GREAT PRICE FOR A PHOTOGRAPHY ASSIGNMENT STARTS WITH A GREAT BRIEF TEMPLATE WHERE YOU CAN COLLECT ALL YOUR CLIENTS' NEEDS
Save time and get this Premium Premium Creative Photography Brief Template you won't find anywhere else! formatted in Microsoft Word for easy customisation.
eDIGITAL PHOTOGRAPHY BRIEF TEMPLATE – SECTIONS
✔  Objectives and goals
✔  Marketing channels
✔  Talent requirement
✔  Images technical specs
✔  Creative examples
✔  Inspiration board
✔  Creative brief
✔  Location details
✔  Photography copyrights
✔  Shooting dates
✔  Final photo assignment delivery details
✔  Payment instructions
FREE BONUS – LIMITED TIME OFFER!
When purchasing your Premium Creative Photography Brief template, you will also receive the below templates:
+ ✅ MODEL RELEASE FORM TEMPLATE
+ ✅ MODEL RELEASE CHECKLIST
+ ✅ PROPERTY RELEASE FORM TEMPLATE
+ ✅ PHOTOGRAPHY CONTRACT CHECKLIST
Yes, that's right; you will get five templates for the price of one!
GET YOUR CREATIVE PHOTOGRAPHY BRIEF TEMPLATES TODAY!
Complete your payment. It is easy, fast and secure.
Once payment completed, you will be redirected to our page where you can download the templates.
You can always contact us if you have any questions or issues.
2. IMAGE USAGE AND PRICING
Ask your client about the exact media platforms they will be using the photos for. Normally if photos are ONLY used for social media or a website, the image size/quality resolution does not need to be as high definition as to when using them for print, large scale posters or billboards. You can charge less for photos that will ONLY be used for the web.
Some large global clients might require photography for a foyer, gallery or museum where the viewer might be extremely close to the image, in this case, you – the photographer – may need to use top high-quality equipment such as a Hasselblad H6D-100c 100mp camera equipment which you will not see often that can cost over USD$40.000. On the other hand, a photographer might use an entry-level Nikon full-frame 610 camera equipment with a basic lense which will cost in total less than USD$2.000 and still offer great images small to medium scale print or web.
3. OFFER PREMIUM PRICE FOR FULL COPYRIGHTS
Offer your client different levels of "Copyrights". Photographers generally charge differently depending on which of the below copyright option a client requires.
Full Copyrights. You (the client) own the photos. This is great when a client wants to use the photos for commercial purposes. Example: print them on t-shirts/postcards/calendars/posters they sell or a massive national billboard campaign you are about to launch. Price: PREMIUM – Photographers will charge a premium price as they are giving away the copyrights to your business.
Specific Platform rights + industry-exclusive rights + perpetual time rights. In this scenario, you – the photographer – own the copyrights and offer your client the rights to use the photo for a specific platform (either internet, outdoor or print), industry-exclusive rights ( You can make your client pay a premium for NOT selling the same photo to the client's industry competitors) and give them perpetual time rights (unlimited time to use the image). On this agreement, the client is not allowed to sell the photo or use the photo as the main element on product/service they are aiming to sell. Price: HIGH – You – the photographer – will charge you high price as you are giving the client's right to use the image at any point in time.
Specific Platform rights + industry-exclusive rights + time specific. In this scenario, you – the photographer – own the copyrights and offer the client the rights to use the photo for a specific platform (either internet, outdoor or print), industry-exclusive rights ( You – the photographer – will NOT sell the same photo to your industry competitors) and give you a specific time frame to use the photo. On this agreement, the client cannot sell the photo or use the photo as the main element on a product/service they sell. Price: MEDIUM
Specific Platform rights + industry non-exclusive rights + time specific. In this scenario, the photographer will own the copyrights and offer you the rights to use the photo for a specific platform (either internet, outdoor or print), You – the photographer – will be able to sell the photo to your competitors and give you a specific time frame to use the photo. On this agreement, the client cannot sell the photo or use the photo as the main element on a product/service they sell. Price: LOWEST OF ALL OPTIONS.
Rights for "transformative" work. In certain instances, the client may want to ensure they have the rights to "alter/edit/modify" a photograph with a new expression, meaning, or message. This is called "transformative work". The client wants the new photograph to be used for either promotional material including – for example – an exhibition catalogue, a billboard, or in a post on Twitter. Make sure you include this into your copyright agreement.
Want to know about image copyrights in Australia, you should read the Photographers and Copyright Guide from the Australian Copyrights Council.
Below is a benchmark of Photography license fees in 2019 when buying photography from stock image website or influencer platforms. The more photos you buy, the cheaper per photo.
4. AGREE ON EXACT PHOTO SHOOT DATE AND TIME 
If it is a public holiday, night time or a weekend day, you – the photographer – may charge a higher fee. If the photoshoot is outdoors, ensure you have a plan "b" for bad weather conditions, rain, etc and any fees associated for re-scheduling.  Shoot date changes: If a client needs to change the shoot date a few times, the photographer can include an extra travel expense fee to account for airline change fees. Keep in mind that any changes in the original schedule, might increase production level and the re-negotiation of the project across the board meaning the crew would be incurring additional time, so you – the photographer – may include an extra day fee for them to handle the workload.
5. USE LOCATION LIMITATIONS TO PRICE PREMIUM 
You – the photographer – can charge a higher fee for pre-inspecting the shooting location before the shooting date. You can also charge a higher fee if the location is in an area of limited access: flooding, dirt roads, etc.  Photographer Travel/Scout Days: You – the photographer may travel in and scout the location prior to the shoot day, and then fly back home the day after the shoot. You, therefore, can include some travel/scout days.
6. DO THE MODEL CASTING AND CHARGE HIGHER
Casting (Models) can make or break a shoot, and it runs deeper than the look and style of a model. Chemistry is crucial and often the difference between a good shoot and a great one. A fantastic image – in most cases – demonstrates collaboration between photographer and models as a truly shared vision, each skill set shaping the shoot and elevating the creative experience.
The photographer ability to get the most out of the models is key. No surprise most top photographers have a defined pool of models they love working with.
Read > Best tips on How to deal with top models during a photoshoot
You can show your client the process you have in place to source and motivate the casting to be used for your client's assignment.
Some of the world's top photographers have an almost unrivalled ability to construct moments that feel at once utterly authentic yet somehow strange and beguiling. In part, a result of their sensitivity and the amazing rapport these photographers develop with their talent and models.
7. THE QUICKER FINAL PHOTOS, THE HIGHER THE PRICE
You – the photographer – may quote a higher fee for quick assignment completion as your pipeline of work might be busy with other paid photo assignments.
Remember that there are many stages to creating and delivering professional images. These stages can include:
Drawing the storyboard
Sourcing the talent and props
Setting everything up
Shooting
Tightening up the details in post-production.
The above can take an entire day or week depending on the brief so it is important to discuss the timings with your client in advance.
8. USE PHOTO FILES DELIVERY OPTIONS TO CHARGE MORE
Would your clients like the photos to be delivered via online platforms such as Dropbox, Google Drive, Yousendit? or they need the final photos to be stored on an external hard drive or USB memory card? You can set different pricing structures for different options.
9. THE NUMBER OF FINAL PHOTOS TO INCREASE A QUOTE
Agree on the number of photos you to be delivered. Some photographers might not give you all the photos taken as some might be test photos and others might not be as good. It is imperative that you agree on the final amount of "best" photos to be delivered.
Tip: Some photographers work with clients who are happy to get just 5-10 photos and then select just a couple to be used within their marketing or advertising material.
10. PHOTO FILE TYPE AND RESOLUTION QUALITY
You – the photographer – can have different prices depending on the photo file type? i.e. NEF (Raw), JPEG, GIF, PNG? or an exact image resolution? Will you – the photographer – hire a professional retoucher before photos are seen by the client? Use this requirements to increase your photography quote.
11. OFFER VISUAL CREATIVE INSIGHTS AND CHARGE MORE
Pitch unique creative visual styles to increase your quote:
Shooting angles. you can charge a premium for popular photography angles that require specific equipment or talent such as: Bird's eye view, Flatlay view, High angle, Low angle aka "bug's eye view", 360 views.
Uniqueness. Think about elements you – the photographer – can bring to create really unique compositions that will make your client pay an extra fee. Can you bring unique talent/people never shot before? Unique costumes? specific backdrops needed to create unique backgrounds? Unique makeup on models? Unique concept?
Printing. Does your client need the photos to be printed? If so, you can charge extra dollars for unique printing materials or printing sizes.
Complementary elements. Does your client want a specific element to be part of some of the photos: table, chair, tree, car, horse? etc. As these might impact the shooting challenges and times, you can charge extra to your client.
11. DEFINE PHOTOS' FORMATS 
Static photography is only one format option these days. Pro photographers price higher when using unique visual creative formats such as Boomerangs, Stop-motion, Slow-motion, Flat-lays, Cinemagraphs, Drone footage, After-effects, Time-lapse, Insta-stories or blended art and photography.
Thanks for the follow up, yes this premium template was awesome! The level of detail briefed was professional and surely helped us deliver the creative images we needed. Thank you. Kate
Don't wait and get your Premium Photography brief template today!
12. MANAGE THE MODEL AND PROPERTY RELEASE FORMS FOR QUOTING A HIGHER PRICE
When pricing your photoshoot to a client you can charger a higher fee if you are also the manager of all release forms; ensuring all the required model release forms, art release forms and/or property release forms are properly signed by the related parties and hard copies are handed to the client. To make this process easier, when you buy this carefully crafted Premium Photography Brief Template, you will also receive a Model Release Form template and a Property Release Form Template you can use.
13. ENSURE YOUR CLIENT'S KNOW WHAT GOES ON FROM YOUR PERSPECTIVE SO THEY CAN UNDERSTAND THE QUOTE
Below is a list of all the things a photographer will be thinking when pricing photography assignment. It is important that clients understand all the points a professional photographer needs to consider when quoting to a potential client.
Creative/Licensing Fees: Photographers might apply a discount for the additional images that are not used for paid advertising such as for web collateral use, social media organic posts, etc.
First Assistant/Digital Tech and Second Assistant: Professional photographers generally have a first assistant who could double as his digital tech, and they can include a specific daily expense for them with an additional fee for a small workstation. Additionally, they can include a second assistant to help with grip/lighting.
Producer and Production Assistant: Photographers can include two or three prep days (including the time to go scout the location), one shoot day and one wrap day for the producer to line up a crew and coordinate the project from start to finish. Additionally, photographers can include two days for a production assistant; one day to help either the producer or photographer prior to the shoot and one day for the shoot.
Hair/Makeup and Wardrobe Styling: Depending on the initial scope of the photographic project and the amount of talent required, your photographer might include two hair/makeup stylists, rather than a stylist with an assistant, as they might need an experienced team to help move the styling process along as fast as possible. As for the wardrobe, the producer and photographer will need to decide which talent would need to have clothing sourced for them, while the secondary/extra talent would provide their own wardrobe. Within the final photography proposal, photographers might include three prep/shop days and one shoot day for the wardrobe stylist while anticipating that their assistant would be on-site for the shoot, and then handle wardrobe returns after the shoot. Photographers might include specific fees for the wardrobe per talent.
Casting and Talent: Rather than doing a live casting, a photography project quote can include a specific fee to cover an additional day for the producer to handle a digital casting process. This included reaching out to multiple local talent agencies, organising headshots and web galleries of talent for the client to consider, negotiating rates and booking the chosen talent. The quote you get from a photographer might include a higher fee for each principal talent and a lower for each extra secondary talent.
Production RV: While the shooting location might offer enough space for all of the crew/talent/client to stay comfortably, photographers might anticipate that the hair/makeup stylists would need a space to prep the talent, and the wardrobe stylists would need an area to spread out the clothing. Also, photographers might anticipate that an RV would be a nice area to get as many cooks out of the kitchen as possible, and if needed, it would serve as a private space with wifi where the client could escape from the production. A photoshoot project might include a specific fee for gas/mileage, travel time, generator run time, dumping fees, and other misc. expenses that RV's typically charge for.
Equipment: The photographer might plan to capture most of the photographs with the available light in an effort to keep the bottom line down, however in some cases, photographers can add a fee for additional specific expense for bringing specific equipment.
Travel Expenses: Round trip tickets to/from the location are normal to be quoted. Photographers can also include baggage fees for the outgoing and return trips. accommodation fees, car rental expenses, and a fee per diem for the days the photographer would be travelling.
Craft/Catering: Your photographer might include a fee for a light, quick lunch and snacks for crew members, talent and client/agency representatives.
Mileage, Parking, Additional Meals: Photographers can include a mileage fee for crew members to travel to/from the location. Fees for meals and expenses that the wardrobe stylist and their assistant would incur while shopping for clothing. A fee for miscellaneous expenses and a fee for additional meals for a client/agency pre-production meeting and a client dinner after the shoot.
Production Supplies: This includes a fee for table and chair rentals, tent rentals, floor protection and cleaning supplies, and a fee for miscellaneous supplies.
Shoot Processing for Client Review fees: This covered the photographer's time to organise all of the assets and create an initial gallery of images for the client to review.
Post-production: your photographer may include a specific fee per image for post-production tasks such as basic colour correction, photo retouching, file cleanup and delivery of the images. Post-production is not free and requires professional photographers to have the latest hardware and software licenses in order. This may include Adobe Photoshop, Adobe Lightroom and other image editing software.
Dealing with other creative sources: if you are the client and wants to bring your ad agency to provide further creative direction and help move the project along. Make sure the input from your agency is in line with yours so they do not bring different "production" expectations that weren't originally prescribed by you (as a client).
Un-expected requirements will burn more budget. if you as a client wants a higher level of production, let's say you hope your photographer can shoot throughout the night, rather than shooting throughout the afternoon and into the early evening hours as originally anticipated. Your ad agency also wanted the location to appear as if it were daytime, and have the sun coming in through the windows. This means your photographer will need to bring on a grip and a gaffer with a grip truck to rig up large continuous lights outside of the windows. Only this exercise can easily take thousands of dollars of production fees (some $ for the gaffer, $ for the grip and $ in grip/lighting equipment, trucking, generators and misc. expenses). Additionally, this meant that the photographer will need to feed everyone in a more robust way and ensure the coffee is fresh all night, so he might add catering fees throughout the night. Another example is when you or your ad agency want to see a lot of the wardrobe that was to be procured prior to the shoot, so photographers can add an extra day for his wardrobe stylist to provide pictures of everything and spend a bit of extra time shopping after receiving feedback.
Photographer Insurance requirements. You – as a client – might have specific insurance requirements that the photographer might not anticipate originally, so the photographer might include an extra fee to help increase his policy to meet your company standards.
All the above tips will surely help you come up with your photography pricing guide and structure you can start sending to your potential clients on a pitching deck or presentation.
HOW TO HELP CLIENTS REDUCE THE TOTAL PRICE OF YOUR QUOTE
Limit your shooting talent to the required minimum.
Decrease the number of images to be licensed.
Make a list of the top 3-5 non-negotiable priority creative requirements and make sure no-one add more to that list.
Use natural light as much as possible.
Do not change the agreed shooting dates, times and location.
Handle all of the post-processing in-house if you can.
WHY COMPANIES STILL PAY FOR PROFESSIONAL PHOTOGRAPHY 
Increase brand equity. Remarkable visual imagery, photos and pictures have the power to help across your customer purchase funnel: from brand awareness and preference to customer loyalty over time.
Influence purchase behaviour. Uniquely inspirational photography has the power to influence purchase behaviour in massive ways. Think of the last time you bought an eco-friendly product vs a standard one? or an organic product vs a non-organic one? Images play an crucial role to convey the brand benefits and messages at the point of purchase.
Change attitudes. I cannot think of a better example than non-profits. For years, non-profit organisations have used powerful images carefully produced by creative photographers to drive people to not only donate but to donate more and more often.
Get your premium creative photography template now! You won't find this template anywhere else. 
Save time with your  Premium Creative Photography brief template!
🔥 Trending >  The Best Client Print Release Form (Template for photographers)
NEXT
Want to learn how to market and promote your photography business?  Contact us.
Last note: Is your marketing not reaching your sales targets? Stop wasting your money on marketing that is not performing? Find how you can increase your sales with our eCom boost program!
HOW TO PRICE A PHOTOGRAPHY ASSIGNMENT
was brought to you by…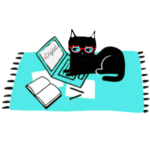 Mau is has been meowing digital marketing for 16+ years. A certified Facebook, Google Ads, SEO specialist and keynote speaker; Mau also offers marketing strategy support & digital marketing training. Mau's Digital Marketing Plan & Social Media Plan templates are used by hundreds of marketers. Subscribe to Mau's newsletter or connect on Linkedin Instagram or Facebook