THE TOP FASTEST GROWING INDUSTRIES IN 2021 LIST – PREDICTIONS
Check out our predictions for the Top Fastest growing industries in 2021 – list. The top crisis-proof products and services that skyrocket in sales in 2021. Find the list below. If you need support with digital marketing, contact us.
The covid pandemic has triggered shortages of everything from tomato sauce packets to hot tubs, disrupting entire industries and frustrating consumers. It's also supercharged the resale market, creating opportunities for new businesses and others to make a killing by flipping scarce items for big profits on Amazon, eBay, Facebook and other online markets.
You are about to find the crisis-proof product categories that will skyrocket in sales in 2021. Yeah!
THE TOP FASTEST GROWING INDUSTRIES IN 2021 LIST – PREDICTIONS
Among the uncertainty surrounding the current health crisis, its widespread impact and abrupt changes to everyday life; recent months have given customers new priorities for their spending power.
To help cope with anxiety and stress, consumers are connecting to their hobbies and passions and buying products/services to calm their fears.
As the health crisis continues, many business owners and marketers are experiencing a trade collapse in 2021, but others have been and continue to be overwhelmed by demand in 2021.
While some cities still experiencing lockdowns, people are keen to find ways of keeping themselves active, well-fed and entertained, as their purchasing choices are now revealed.
🔥 Trending > How to adjust and transform your marketing during a crisis
Shoppers will swift shopping strategies to brace for recessionary effects as confirmed by Nielsen survey:
THE LIST – TOP PRODUCTS AND SERVICES TRENDING IN 2021
1. SOFTWARE
The epidemic has positively affected business software spend. The data comes from research done by TrustRadius, a software review site. Some of the top software killing it at the moment are:
Telehealth software. People are looking for alternatives to in-person health services. Patients looking for routine treatments are avoiding hospital visits, pushing medical professionals to adopt telemedicine. This means patients can connect to healthcare providers via virtual visits. The Washington Post projects over 1 billion telehealth visits by the end of 2020. And now that insurers are willing to fully reimburse claims from telehealth visits, the industry is set to take off. Some of the new startups taking advantage of this new trend include: Solv, a startup that offers same-day appointments with a network of physicians, reported that the consumer telemedicine usage was up nearly 3x in March. Walk-in patient traffic had declined by 57%, and the number of patients who scheduled their appointments more than a day ahead of time had declined by 18%. Doxy.me offers healthcare practitioners a free, HIPAA-compliant video platform to virtually connect with their patients. Doctor on Demand takes telemedicine a step further, allowing patients to make virtual appointments with practitioners on the platform. Other companies enjoying the wave are AmericanWell, MDLIVE, BetterHelp, PlushCare, Dr on Demand, Tia Health. Do not forget, there may be opportunities to innovate in electronic health records or e-prescriptions services.
Web conferencing software is up 5x overall, not only Zoom but other video conferencing software and apps such as Loom, Hopin and others. Plenty of Google Searchers for "Zoom vs Loom" in the last month.
Digital signature software Usage of DocuSign and HelloSign is up 5x. People are minimising signing documents that other people have passed around, with pens that others have used. The solution? Using some of the best electronic signature systems.
Document Scanning Apps. People aren't at work, but they still need to scan documents. Scanner for Me app and others are becoming popular.
Antivirus software (up 3.5x) as employees work from home and companies are requesting them to install them.
2. HOME ENTERTAINMENT
Computer games & game consoles. According to Nielsen "SuperData's 2020 year in review" report, 55% of people picked up video games during lockdowns and were the fastest-growing category in the UK during the final week of March 2020. Animal Crossing was the hit of the early pandemic, while Among Us had nearly half a billion players in November 2020 alone. Even Pokémon Go managed to adapt to the pandemic and grow 39 per cent year over year, thanks to Niantic's updates. From the gaming developing side, tools such as Coda have become increasingly popular as allows the marketing and monetisation of new games, making it super easy to launch a new game in times when plenty of humans are screaming for screen entertainment. No surprise global game development companies are buying gaming startups. An example of this is the latest acquisition of Indian startup PlaySimple by Swedish gaming giant Modern Times Group (MTG) in July 2021.
For many videogame enthusiasts, the console shortage of 2020-21 has been a major drag. For video game console resellers, it's been a bonanza buying and reselling thousands of the newest PlayStation and Xbox machines for as much as $1,100—more than double their $500 sticker prices.⁠⁠
Max Hayden (16-year-old) an amazon video game console reseller made $110,000 in profit of $1.7 million in sales. He expects to do even better this year as game consoles and other products remain sold out.
Home workout programs and fitness equipment. Those who regularly hit the gym or fitness studio for stress release are now finding ways to work out at home. Mirror, a giant mirror that sits in your home and streams interactive fitness classes is set to reach $100 million in revenue this year. During this pandemic, people are looking for bodyweight workouts (source: Facebook insights) and equipment including exercise bikes and dance to sports-inspired fitness and beyond. According to Google, YouTube searches for "workouts" have grown by more than 170% in Australia and 240% in New Zealand. And content creators are stepping up to respond to viewers' interests. From March 10–15 2000, the average number of videos with "at home" in the title increased by more than 50% around the world compared to the previous period. Key hashtags are: #stayhome #withme. YouTube searches for "fitness" in April have risen 450% in Australia, while searches for "Pilates," "Aerobics," "Zumba," and "Dumbbells" have also been trending. According to Google, since March 15 2020, the average daily views of videos with "home workout" in the title have increased more than 515% globally.
👍🏼 You will also like > The top most popular fitness apps
Pool and table tennis tables. There has been a significant uplift in pool tables and table tennis tables. Orders took off when some governments said schools would have to close.
Sewing and knitting. More people are taking up sewing and knitting as a way to beat the boredom of confinement. The Liberty department store in London has confirmed sales of sewing accessories are currently up 380% on last year, while purchases of their craft kits have risen 228%. My guess is many people are also learning how to sew their own face masks too.
TVs, laptops, webcams. TVs, laptops and webcams are getting more interest in the last few weeks. The Logitech c930e HD wide webcam was one of the most popular webcams in March 2020.
According to Shopify, the top rising home entertainment products at the moment are:
Jigsaw puzzles
Board games
Home gym equipment
Paint by numbers craft kits
Cross stitch kits
3. 3D PRINTED NASAL SWABS AND FACE SHIELDS
There are only a few 3D printer start-ups helping governments' demand for nasal swabs. To benchmark this business opportunity you should check out Voodoo Manufacturing, Origin, SmileDirectClub or read this article by Mike Murphy from Protocol.
4. BODY CARE PRODUCTS
Have you noticed empty shelves for body care products? While staying at home, many people have chosen to look great and pamper themselves. Some of these include:
"You can quickly set up an online store and start testing your new great product or service idea on Shopify"
5. "NON-CONTACT" MOBILITY
Le Corbusier used to say that the time travelling from home to the workplace was "overwork" and that it reduces on the same proportion the pretended free time people should have. Similarly, the 60's Situationists movement proclaimed: "Transport should not be a supplement of work but a pleasant activity"
In a strange way, I am loving the fact city planners and urbanists have been slapped in their faces by the new rules of no contact.
Who said humans loved being cramped and moved along dark tunnels as rats running through sewage? Commuters using public transport do not even have the right to enjoy the view as public buses' windows are covered by ad posters.
In big cities, it is been proven most trips are "short distance", meaning more people are jumping into walking, scootering, cycling or shared commuting for a more enjoyable and dignified way of mobility.
Bicycles and electric scooters. Around the world, cycling lanes are popping up and bike shops are selling out. As worries over coronavirus have led people to avoid subways and buses, the bicycle is having a renaissance, according to Bloomberg Business. Facebook Insights also has reported a dramatic increase in conversations related to cycling shorts too.
😀 Have you seen Poimo? the new inflatable scooter that fits in a backpack?
Bicycle maintenance and repairs. Cycle workshops are busier than normal, servicing older bikes for customers trying to avoid public transport or just looking for something to do.
RVs. As people do not want to stay in hotels, demand for caravans is skyrocketing. Companies such as Thor Industries are having an increase in share value by more than 100% in the last year. You can create a business selling caravans or offering rental, maintenance, repairs or upgrades.
Do not miss >> How to adjust and transform your marketing during a crisis – Best Marketing ideas 
6. GARDENING AND HOME DIY PROJECTS
Plant seeds. Plant seeds have never been as popular as now. The most popular plant seeds on sale will depend on what part of the planet you intend to sell and may include carrot seeds, lettuce seeds, bean seeds and tomato seeds.  Two of the biggest seed companies, Marshalls and Suttons will be in heaven. For some buyers, there is a worry about fresh vegetables running short, but many people are just looking for an activity. Some people have been meant to do the veggie patch for years and now they have the time to do it plus it's something educational to share with their kids.
Traffic to home and garden websites are high. Website such as Better Homes and Gardens, Real Simple, Martha Stewart Living and Southern Living, soared 54%. Being stuck at home is motivating many people to take on DIY projects. Currently, there is a surge in interest in lawn and garden and interestingly, there is massive interest in porch renovations. As people wave to neighbours at a distance and seek a little more outdoor time, they're checking out porch makeovers videos for inspiration.
Take a break.
Headphones on and enjoy!
7. WORK / STUDY FROM HOME PRODUCTS AND SERVICES
As many of us find ourselves working from home, businesses are delivering information via online courses, workshops or sessions. From offering time management and home office decor tips to sharing creative ways for remote team collaboration. Since mid-March 2020, search interest in "online study" grew more than 440% in Australia. Also, global searches for "video conferencing" reached an all-time high in April on Google and YouTube with no sign of slowing down.
Students are adapting to this new reality too, with many now virtually accessing their classrooms and schoolwork from home. #Studywithme videos are popular as students look for companionship.
Some key products and services you can sell are:
Laptops
Home office /study equipment: chairs, printers, desks, lamps.
Teach people how to video conference using Zoom, Google or other tools.
Rugs: due to the recent work-from-home trend, rugs make a home office more cozy and welcoming.
8. KITCHEN APPLIANCES, COOKING SHOWS AND MEAL KITS
With restaurants closed, people are getting more familiar with their cooking skills and kitchens — and they're watching tons of hours of cooking videos. Even the people who hated cooking are buying basic kitchen appliances to give it a try. As people cannot visit restaurants, they are forced to cook at home.
Some of the top trending kitchen appliances having a meteoric rise on e-commerce platforms during 2020 are:
Slow cookers
Pressure cookers
Kettles
No wonder why Breville share price ASX:BRG has double in the last two months.
Also, one of the most popular Google searches is "How to make bread" so if you can sell an appliance to teach people how to make bread, you will surely make some money.
Freezers and fridges. Lucky Australians do not need to refrigerate toilet paper, otherwise, they would not have had the space for the food they have been stockpiling in the last month. Online marketplaces such as eBay, Amazon and others are experiencing higher demand than usual for freezers and fridges.
Traffic to cooking and recipes websites are high. According to Meredith online publisher, traffic to Allrecipes, EatingWell, MyRecipes and Food & Wine – surged 117%. Consumers have been searching for copycat dishes from Olive Garden, Panera Bread, Chipotle and other restaurants to satisfy cravings for the food they can't as easily buy. Interest in bread baking is way up. And people are looking for ways to eat game meat, such as venison, as they hunker down and consume the contents of their freezers.
Meal kits. As fresh ingredients for unique recipes are home-delivered, customers avoid a trip to the supermarket. Meal kit sales have been surging this year. Main players enjoying the trend include HelloFresh, Blue Apron, Sun Basket and others.
Popular takeaway food. Uber eats, Menulog, Doordash, Deliveroo are popular words this year used by millions of customers who prefer to get food delivered to them instead of risking catching a virus.
9. NATURAL HEALTH BOOSTERS
As the winter season will reach the southern hemisphere soon, people will start looking for their natural health boosters to ensure their immune and lung systems are the strongest they can be. Especially this year, in some countries, people have already stockpiled some popular items in the form of tonics, powders, juices, vitamins, organic delivery services and more.
Some of the most popular health boosters for this year are:
Immune System Boosters. While Australians went crazy to the supermarkets to fight for toilet paper rolls and pasta, people in other countries visited their local markets to get some of the best "immune system boost" foods. This is a great time to educate people and still sell to them:

Black pepper
Cardamom
Cinnamon
Cumin
Raw cacao
Seaweeds: spirulina, nori, dulse, combo, hijiki or wakame
Turmeric
🚀 Most view today > The top healthy food hashtags trending on Instagram
Lung health boosters. Most peoples' lungs are weak because of three main reasons: 1. live in air polluted cities, 2. Lack of constant physical cardio exercise and 3. A poor diet that does not include some of the world's best lung health boosters.
Most supermarkets will not stock the below list of plants and herbs as they are not popular, so if you sell them you may be able to make a profit. Check any local or international producer of these plants you could bulk buy as they could be available already packed as a powder, tonic product, then you can sell them. Some of these plants are considered "weeds" and are already growing in the wild – depending on the season -, learning how to forage for these could help.
Althaea officinalis – also called Marsh-mallow
Artemisia annua plant, also known as sweet wormwood, also used to treat malaria.
Asclepius tuberosa – also called Pleurisy root
Astragalus herb – also called Huáng Qí. A great plant to take as preventative medicine, but not in an acute illness.
Cordyceps fungi.
Dioscorea batatas – also called Chinese Wild Yam. According to the American Herbal Association AHA Quarterly past winter issue, is a strong inhibitor of coronavirus growth and reproduction.
Ephedra Sinica – also called Ma Huang – (Popular in Traditional Chinese Medicine TCM to combat flu)
Inula Helenium – also called Elecampane, Horse heal or Elfdock
Ligusticum porteri – also called Osha herb
Lingzhi mushroom – also called Reishi Mushroom
Lobelia
Lomatium
Urtica dioica – also called Stinging Nettle
Verbascum thapsus – also called Mullein
Check with your doctor or herbalist expert before consuming any of these herbs.
Note: According to an email sent to customers by Australian Supermarket Woolworths CEO, Brad Banducci at the end of April 2020; dry herbs are having a rise in popularity.
10. MEDICAL WASTE MANAGEMENT SERVICES
Forget selling n95 masks, Tyvek suits or gloves. You are too late and local governments already got their providers.
The golden opportunity is to establish a medical waste management company that offers treatment and destruction of infectious healthcare waste at this precise moment.
But what is healthcare waste? Healthcare waste is all the waste generated by healthcare facilities, medical laboratories and biomedical research facilities, as well as waste from minor or scattered sources. Although hospitals produce the bulk of healthcare waste by volume, they are a small fraction of the total number of sources. Improper treatment and disposal of healthcare waste pose serious hazards of secondary disease transmission due to exposures to infectious agents among waste pickers, waste workers, health workers, patients, and the community in general where waste is improperly disposed. Open burning and incineration without adequate pollution control expose waste workers and the surrounding community to toxic contaminants in air emissions and ash.
Infectious waste is waste that is suspected to contain pathogens (disease-causing bacteria, viruses, parasites, or fungi) in sufficient concentration or quantity to cause disease in susceptible hosts.
This a business that surely is not easy to set up but for sure you will have government and institutional clients in your local, national or international areas.
FINAL NOTE
Keep a close eye on the images people are pinning and saving on Pinterest. as there are some interesting trends happening this year that could be opportunities for new services or products to launch in your market.
According to Pinterest, some of March 2020 trending searches were:
How to cook great meals with forgotten cans
How to teach fifth-grade math
How to turn a bathroom into a conference room
How to cut their own hair for the first time ever
How to stay calm in uncertain times
How to find the right words to talk to scared children.
How to go easier on yourself
How to release stress
Evidence-based exercises to feel better
How to sew makeshift masks
Remote birthday party ideas
Virtual baby showers
Doctor gift ideas
Care package ideas
Ideas to cheer up a friend
FALSE PRODUCT POPULARITY
Books. Just because people have more time at home for reading, does not mean they are actually buying more books. According to the Guardian, The head of the Australian Publishers Association, Michael Gordon-Smith said the publishing industry was under pressure in the current health crisis, with bookshops closing their doors and a number of publishers telling him their revenues were down by about 50%. The only books selling like banana pancakes are books are "pandemic" related such as The Eyes of Darkness by Dean Koontz. Although it was written in 1981, it describes a virus called Wuhan-400, in what appears to be an uncanny prediction of the current health crisis. Another book that is selling crazy is The Plague by French author Albert Camus. UK publisher Penguin has confirmed its sales in the last week of February were 150% up on last year and it is reprinting the book. Its sales have also risen sharply in France and Italy.
CONCLUSION
A crisis is a perfect environment for entrepreneurs to succeed with new products, services or innovations. Your new business idea could be a product that already exists in a market; however, the way you sell it, deliver it, price it or allow people to consume it can be unique.
Wishing you fantastic success with your new 2021 business ventures.
Did you enjoy this article? 
Make a donation towards "always-free" content. Thank you 😀
🤓 Exclusive > How to adjust your marketing during a crisis
Final tip: are you not hitting your sales targets or your ads are not performing? Get an expert marketer to support you the whole year and help you boost your sales today!
Last note: Is your marketing not reaching your sales targets? Stop wasting your money on marketing that is not performing? Find how you can increase your sales with our eCom boost program!
FASTEST GROWING INDUSTRIES LIST
was brought to you by…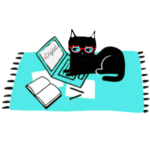 Mau is has been meowing digital marketing for 16+ years. A certified Facebook, Google Ads, SEO specialist and keynote speaker; Mau also offers marketing strategy support & digital marketing training. Mau's Digital Marketing Plan & Social Media Plan templates are used by hundreds of marketers. Subscribe to Mau's newsletter or connect on Linkedin Instagram or Facebook