THE BEST WEBSITE DESIGN PROPOSAL TEMPLATE IN 2022
Download the best website design proposal template on Google Docs or download it as a Word or PDF document. Learn how to write a winning web design proposal for eCommerce, WordPress or Squarespace, Shopify, Weebly, Wix websites.
THE BEST WEBSITE DESIGN PROPOSAL TEMPLATE 2022
What's in a successful web design proposal?
You'll be surprised how simple it is to obtain high pay customers. Hundreds of web designers are using this Best Website Design Proposal Template to double & triple their fees!
Get immediate access to this premium website design proposal template! This is the template we have been using to consistently land high paying website design clients.
THE TOP 9 TIPS WHEN WRITING A WEBSITE DESIGN PROPOSAL
Take the time and make it exciting. Ultimately great design should help you achieve your objective: land a new client.
Your proposal is a design craft piece. Your website design proposal can be a make-or-break factor in landing web design projects, so mastering the craft is critical.
Introduce your web design business. The first element – anyone looking at your proposal – should know is who they are about to hand their website design project to. Your company name, your name (presenter of the proposal) and your branding should be there.
Outline the key problem. Understanding the core problems your client is facing will help you define both your responsibilities and the project's scope. Doing this gives the client a reason to believe in you and your process. The best web design proposals are the ones that place the client's needs and necessities in the spotlight and make the prospect feel and believe that you can solve their problems. This requires spending time researching the company's history and talking to stakeholders.
Solution overview. Demonstrate value by explaining how the new design can boost sales, decrease costs, increase revenue or improve their branding. Let your solution section presents a deep dive into your knowledge of their problem.
Deliverables. This is where you'll need to outline exactly what will be delivered as part of the project. This is an important section, but more for what you're excluding than for what you're including. Scope creep is a common problem in website design, particularly if you are working with relatively inexperienced small businesses, and it can only be prevented by setting clear objectives and expectations. For instance, you may agree to design a website but then realize they don't have a logo. What do you do? You need a logo to put on their website, so do you design it?
Process. How you're going to go about creating the website and solving the client's problem. The process of designing and building a website looks different for every client and is dependent on many different factors. The worst thing you can do is miss a client-specific step in your outline and have to reset their expectations mid-project—and inevitably lose time and money. Things to consider as part of your process may include: research (users, competitors, etc), wireframing, sitemaps, initial designs plus any revisions, development, setup and configuration of CMS, testing and QA on browsers and devices and training (how to use and edit the content on the new website) In this section, you'll want to:

Outline the different steps in the process
Outline a basic timeline, so the client knows when to expect each deliverable
Outline your expectations from the client so they know what they need to do and when to help the project stay on track.

Costs. This section is often where a web design proposal is won—or lost. Before you even start working on your proposal, ask your client what their total budget is. While this can be scary and you might get the sense that you're encroaching on some line, you're not. It's not uncommon for a prospect to head into bids with a pre-determined figure on their mind. Discussing the prospect's budget out in the open before creating the proposal is a positive scenario for you both. This conversation will help them develop a budget for the project, and it will also let you know whether or not the project is financially worthwhile for you before you put in the hard work of developing a proposal. While you might guess their budget, more often than not you'll overshoot and take yourself out of the running completely. Or you'll underprice yourself so severely that you'll leave behind a ton of money. Once you've got the client's budget, your web design proposal should present the breakdown of costs in a clear and palatable way to your prospect. It's often helpful to tie it back to the process you'll go through (particularly if you're charging an hourly rate or a project fee that is based on hours). This makes it really easy for prospects to understand how the different aspects of the project come together to form the total cost.
Accept and sign. Invite your prospective client to accept your proposal and kick off the project, you could do any of the following:

Ask the prospect to send you an email saying something like "Please proceed"
Link to contract (or other binding agreement) in a tool like DocuSign, which gives them the ability to accept and sign.
WHY A WEBSITE DESIGN PROPOSAL
While there are other far cooler tools to present your fantastic website design ideas to potential clients; first and foremost you want to ensure all recipients can easily open and access your proposal.
Create a smooth first impression by offering your information in a format that is easy for potential clients to receive, open and pass to other stakeholders. Remember: some website design vendor decisions are taken by mutual agreement between different stakeholders.
Google Docs, Microsoft Word or PDF documents are the World's most popular tools for opening proposals.
Tip: When adding coloured graphics or images, ensure your proposal looks nice even if it is printed in black and white.
THE TOP 4 FACTORS FOR SUCCESSFUL WEB DESIGN PROPOSALS
Discuss with your client whether they actually need a website or whether an app will be a better solution.
List the people who may need to manage the new website and the tasks the client expects them to complete. Large enterprise companies or government department websites may need a totally different approach than small businesses with few people managing and updating a website.
Involve all stakeholders in the process of defining the website design and development requirements. If a set of meetings with key stakeholders are required to define the brief; ensure a structured agenda is in place with expected outcomes so your Web Design proposal is agreed upon/approved.
Make sure the client provides a list of the top 3 website design objectives.
ABOUT THIS PREMIUM WEBSITE DESIGN PROPOSAL TEMPLATE – SECTIONS
Client's background, current website challenges and other key motivators for a new website design.
Client Specific Needs
Target Audience Needs
Our proposal
Key considerations
Project timeline

Information gathering
Wireframing
Prototype
Design
Development
Testing
Launch

Investment

Project Essentials
Project Options

FAQ
Next Steps
Agreement
Signatures

HOW TO GET THIS PREMIUM TEMPLATE
Complete payment on Paypal.
Once you complete payment, please click on "Return to merchant" to be re-directed to our thank you page where you will find the link to the template.
You can always contact us if you have any questions.
CONCLUSION
Think about your proposals as if you were an end-user and optimise the actual user experience of your sales prospecting, you can transform your efforts into a solid sales funnel. With a little bit of time and ingenuity, revamping your web design proposals can improve your close rate dramatically. Revamp your documents today with this premium website design proposal template and start closing deals!
THE BEST WEBSITE DESIGN PROPOSAL TEMPLATE
was brought to you by Mau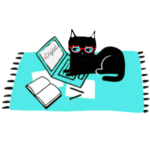 Mau is a certified Facebook, Google Ads, SEO specialist, keynote speaker and one of Australia's top marketing influencers. Mau offers digital marketing strategy support & training. Mau's premium Digital Marketing Plan & Social Media Plan templates are used by thousands of marketers.
Join 5k+ subscribers receiving Mau's newsletter