THE BEST 10 TAG MANAGEMENT SOFTWARE IN 2021
Find below the best tag management software in 2021. Written by Mau, a Senior Digital Marketing Specialist at eDigital.
WHAT IS A TAG MANAGER SOFTWARE?
A "Tag Management Software" offers a centralised solution to manage JavaScript and HTML tags, essentially acting as a Content Management System for digital marketing code snippets. Tag managers are important because, in the pre-tag management world, web developers spent a lot of their time hard coding JavaScript code snippets directly onto web pages to enable 3rd party vendor tracking. Tag managers stop that task completely. But as we transition into the multi-screen era, technology also evolves. On one level, there is a shift from engaging consumers on the browser-centric web to a variety of new devices, many of which don't accept cookies at all. Moreover, and perhaps even more important, there is also a mindset shift from one-time conversion event to fostering enduring customer relationships and loyalty. So, in addition to tracking pixels for basic web analytics and retargeting, marketers now need to collect mobile-specific data that could be used for push campaigns, personalization, attribution analysis and much more. Together, these represent a step-change in both consumer and marketer behaviours. Tags work for the web, but mobile is a whole different ball game. While many tag managers have evolved their capabilities considerably over the past five years, their approach to mobile still leaves much to be desired.
HOW TAG MANAGEMENT IS DIFFERENT TO CUSTOMER DATA PLATFORMS?
On the surface, tag managers and customer data platforms can sound very similar. Both are components of marketing technology infrastructure that enable a variety of 3rd party applications. Both increase marketing agility when it comes to deploying new partners, reducing reliance on engineering resources. Both enhance the end-user experience by speeding up digital performance and can help to protect people's privacy. But, dig a bit deeper, and the differences are clear.
TAG MANAGEMENT SOFTWARE IS USEFUL BUT ENOUGH FOR ENTERPRISE MARKETERS
By definition, tags are a web-first approach to mobile by deploying a library that powers a hidden web view of the app; the "mobile app data" captured is actually being triggered off of that. This approach tends to be sufficient when the concerns are primarily about load time, however, if the goal is to capture all of the data that is essential to mobile marketer's needs that approach falls flat. (A web view can't capture a push token, for instance.) Additionally, many tag managers cannot support mobile-specific vendors via their JavaScript templates. Their quick fix is to compile the vendor's SDK into the app, alongside their own SDK and rely on a technical resource to build custom logic client-side – which is ironic because one-off integrations are exactly what tag managers are supposed to eliminate!
Beefing up your mobile strategy? You're going to need a mobile-first data platform, designed for the hyperconnected world.
It's not that the web is obsolete. Web data is highly useful in understanding certain aspects of the customer journey, and tag managers are still a good way to manage JavaScript for the 3rd party technologies you want to deploy across your website. But if you want to go beyond the web, and place some bets on mobile, you're going to need a Customer Data Platform that plays well with your existing tag management system.
Check out for tag management solutions that are part of a Customer Data Platform that brings tag management for both web and mobile.
WHAT TO LOOK FOR IN A TAG MANAGEMENT SOFTWARE
Mobile Tag Management. Speed up your mobile application development workflow with a tag manager that supports iOS and Android SDK integrations and avoid the app approval process for tag updates.
Independent Tag Manager. Increase your agility and avoid lock-in to big vendor stacks by choosing an independent tag manager specifically designed to manage all vendor tags.
User-Friendly Interface. Can you Quickly customise, test and deploy tags across websites and mobile applications? You should be able to add data using data objects and apply business rules to control tag execution.
Extensive Tag Library. Does the tag management system offer integrations with hundreds of other applications? Can they offer the service of adding additional tags for you?
Useful features. Does the tag management platform have the ability to track exit links, read/write cookies, enable redirects, inject/replace HTML, EU cookie management and more?
Fast Multi-CDN Tag Delivery. Is the solution multi-CDN fully redundant and loads tags from the users closest server location? A fast and reliable infrastructure for hosting your tags is recommended.
Tag delivery optimized for your target country. Does it offer server locations inside your target country firewall, meaning it is much faster to load tags for users in your target country compared to other platforms?
Small JS File. Ensure your website users get the fastest possible load times. Does the tag management tool have a small compressed file load size compared to other enterprise tag management solutions?
Outsourced Tag Management. Can the tag management solution provide enterprise-grade, full-service tag management at a flat annual fee with free implementation and migration? so your team can focus on boosting the bottom line.
API for 3rd Party Integrations. Does the tag management system offer an API with bulk tag management through integration with other platforms? A feature like this will allow you to automatically deploy and edit tags across hundreds of websites easily.
Bulk Tag Edits + Deployment. If you don't have the skills to set up an API, it would be nice if you can bulk manage and automate tags using a simple Google Sheets integration.
Ad Blocker Detection. Can the tag manager system detect visitors who are using an ad blocker on your site and allow you to change their user experience according to your business strategy?
Personalize Website Content. In addition to managing tags, can the tag manager tool also be used to change the website content and enhance the user experience using advanced business rules?
AB and MV testing. Does the tag management solution offer an AB and Multi-variable testing tagging solution that will handle content loading smoothly with no delays or glitches for the website visitor?
Zapier Webhook Integrations. Can you send data on the key website and mobile app events into any major CMR or other platforms via Zapier?
Turn Page Elements into Data. Does the tagging platform allow you to turn any page element (cookies, URL parameters and any other DOM elements) into data objects that can be used in business rules and injected into tags?
Flexible Business Rule Builder. Can you build complex business rules using any page element or data object with and/or conditions, as well as nested business rules?
Configure Tags on Live Website. Can you make edits to tags while you are browsing your live website to help you correctly identify page elements and configure tags easily?
LiveTesting before Deployments. Can you preview and test the tags live on your website before you deploy to ensure they function correctly and reduce the risk of errors going live?
Enterprise Security Features. Can you maintain code security by limiting access by IP address range and tag vendor blacklisting and whitelisting?
Code Audits + Comparison. Got a problem on the site from your last deployment? Can you find and fix the problem in minutes using a code audits and/or comparison tool?
 Tag Monitoring AND email Alerts + Updates. Can you enable tag monitoring on all or just a few selected tags?, report on and alert you to statistical anomalies. Can you stay secure with email alerts and updates based on activity and changes to the tags on your site?
WHY PAYING FOR AN ENTERPRISE TAG MANAGEMENT PLATFORM
There are over 5,000 digital technologies available to marketers to help them deliver digital experiences that drive engagement, conversion, and revenue. But increased technology adoption bogs down the ROI of those technologies by slowing page performance, slowing internal processes that require hard coding by IT, and increasing the difficulty of scaling across large environments. Tag management eliminates these issues and gives marketers the power to execute on their initiatives.
THE BEST 10 TAG MANAGEMENT SOFTWARE IN 2021
Trigger the right services at the right time. Let your customers' behaviour to determine their web experience. Adobe Experience Cloud makes it easy to launch customized actions based on what users do on your site — in real-time. Launch a special offer, pop up a chat pod, or collect specific data at exactly the right time. Really. Key features
Deliver more personalized experiences in less time. Decrease the amount of time it takes to configure sites, and collect the right data from all your digital marketing systems
Agile tag management. Quickly deploy any tag on any number of web pages — without dealing with rigid templates.
Intelligent activation. Craft customized web experiences by specifying exactly when and how technologies to launch.
Get data from anywhere. 

Get better analytics by collecting website data from any connected Adobe or non-Adobe technology.

Sophisticated data handling. Set up rules to control when data is collected, where it goes, and how it is organised.
Permission-based workflows. Give IT peace of mind by creating enterprise-class approver workflows.
By eliminating reliance on IT development cycles, Ensighten Enterprise Tag Management (ETMS) makes implementing new technologies considerably faster and boosts marketing agility. Tag management lets marketers quickly try or swap in new technologies while eliminating time and costs incurred by manually hard-coding marketing technologies. Key features:
Ensighten ETMS gives marketers an intuitive UI for easily deploying and managing tags. This puts marketing, not IT, in the driver's seat and enables marketers to respond to campaigns in real-time.
Faster page load. Ensighten's ETMS unique Hybrid-Tagging™ architecture does the heavy lifting in the cloud and minimizes data and tag code that gets pushed to the client, rapidly speeding up the page load.
Unified Technology Scalability. Ensighten ETMS unifies and standardizes visitor data across multiple sites, domains, and all channels, including mobile devices, ATMs, kiosks, game consoles, and more
Better analytics. Without tag management, the marketer cannot control when an analytics tag fires and the visitor often moves to another page without analytics tracking the visit at all. Ensighten controls exactly when tags fire and ensures all analytics data is accurately collected.
Supports all tags and has turnkey templates for a wide range of Google or third-party tags for web and mobile apps
Enables marketers to add or change their own tags as needed and campaigns can be underway with just a few clicks, including support for custom tags if they're not yet listed
Incorporates granular access controls for enterprise collaboration, including multi-environment testing and simultaneous user tagging updates
Is recognized as the web's most popular enterprise-grade tag management solution
Recommended for small to mid-size business.
Installing Google Tag Manager (GTM) on your websites starts with the snippet. The Google Tag Manager container snippet is a small piece of JavaScript and non-JavaScript code that you paste into your pages. It enables the Tag Manager to fire tags by inserting gtm.js into the page (or through the use of an iframe when JavaScript isn't available).
To use GTM with your mobile apps, you'll need to install the Firebase SDK as a pre-requisite for both Android and iOS apps.
Both of the installation options apply to routine use cases, but if you'd like to have finer grain control over tag events or data, you'll need to add a special data layer variable called an "event" that is used within JavaScript event listeners to initiate tag firing when a user interacts with website elements such as a button. This functionality is accomplished by calling the "push" API as a method of the data layer on your page.
Hub'Scan is a SaaS platform dedicated to digital analytics quality assurance, audit, efficiency and performance.  With Hubscan you can audit your website tags in minutes. Hub'Scan EX is the most advanced SaaS platform dedicated to digital analytics, digital marketing and traffic acquisition performance. Use Hub'Scan to perform web analytics tag audits, validate tagging plans, replay user journeys, certify banner ad campaigns. Key features:
Scans. Get ready to run scans on your website – on even your brand's entire online real estate, all in a matter of minutes! Hub'Scan will automatically scan thousands of pages on your websites and look for digital marketing and analytics tags. Scanning reports will show which areas of your websites are not tagged and need your attention.
Scenarios. Hub'Scan allows you to define complex scenarios based on the most critical conversion paths on your site. Once these scenarios have been defined, HubScan will monitor them frequently and ensure that the necessary tracking is in place and functioning correctly. If the tool notices something wrong, the tool will send you an alert so that you can fix it quickly and maintain the best possible data integrity.
Tagging Plans. With Hub'Scan, you can define your tagging variable/value specification and verify it whenever you audit your site. That way you validate the quality of your data. Hub'Scan not only trigger tags and look at the values of the tags, it also verifies that those tags capture the right data. If your company has requirements as to what data should be captured on specific pages, this tool can ensure that is the case, thanks to tagging plan management.
SEO Validation. Tracking visitor behaviour and conversion is important. But it's also important to know how visitors ended up on your site in the first place so that you can make the top of your funnel even wider. Hub'Scan EX gives you insight into common errors that can affect how visible your site is in organic search results. The Hub'Scan EX platform uses over 75 complex rules to analyze your pages and determine their compliance with SEO best practices. This helps ensure that when visitors land on your site, they will find what they are looking for and will be more likely to become customers.
Supported tags. Hub'Scan can help your digital marketing team with their data collection and quality assurance issues, regardless of the tags they use. We currently support hundreds of tags of all kinds as well as tag management systems. This tagging management system will also give you the option to support your own custom tags – in a couple of clicks!
Save your partners hours of busywork by encouraging them to leverage Impact Radius' STAT Tag. It automatically transforms partners' direct links into tracking links — so their old posts can instantly begin generating revenue. Plus, as a bonus, the STAT Tag can capture valuable info about each link's impression count and CTR, giving you unprecedented visibility into partners' performance.
mParticle is built to scale for both startups and enterprise companies. Whether it's a company with dozens of apps to manage around the globe, or different departments needing different levels of access, mParticle is ready — complete with enterprise-class data and security controls.
The most flexible corporate tag manager on the market. Qubit Opentag® is a tag management solution for businesses that facilitates the maintenance tasks associated with managing dozens of supplier relationships and their various tags. Opentag® is designed to fit all of your systems with minimal disruption. Marketers can use Opentag to evaluate third-party point solutions and optimise key marketing channels with de-duplication. Deploying tags is effortless, thanks to the large tag library, and code versioning makes it easy to roll back to previous versions of your containers.
Are you integrating with four or five APIs to send the same customer metrics and events? Well, you do not need to do that anymore and welcome to Segment. Segment is amazing for capturing detailed user behaviour across multiple platforms and piecing it together. You can now capture data from every customer touchpoint and send your customer data to the tools where it can be used most effectively. You can use Segment data to understand where your customers are in their journey and try and to match the right products and services at the right time.
Pricing: Segment is free for up to 1.000 users per month. Then prices start at $100/month.
Signal's vision is to fundamentally solve the problems that have emerged from the industry's now outdated marketing infrastructure. Through technical integration with third-party service providers, Signal makes browser-based optimisations a non-issue by eliminating third-party tags from the browser and delivering data directly to partners through the cloud. Signal believes the future is a world where tags no longer get in the way of faster websites, but instead, pave the way for better data-driven marketing programs and innovation for all.
Integrate and Activate Your Data. Tealium's Universal Data Hub is a single approach to connecting data across teams, vendors, and touchpoints in real-time. Tealium iQ enables organisations to control and manage their customer data and marketing technology vendors across the web, mobile, IoT and connected devices. Equipped with an ecosystem of over 1000 vendor integrations offered via tags and APIs, you can easily deploy and manage vendor tags, test new technologies, and finally take control of your marketing technology stack. Key benefits:
Industry's Largest Integration Ecosystem – Tealium iQ will ensure you gain efficiencies and speed your time to market with over 50+ extensions, 1000+ turnkey integrations and a flexible approach with cloud or browser-based delivery.
Reliable, Trusted Architecture –  Choosing the leading, trusted tag management means choosing the most scalable tag management solution. Despite serving up a record 3.4 billion tags on Cyber Monday 2015 and powering 80% more web traffic than the previous year, Tealium was named one of the Top Five Fastest Tags for the second year in a row by Ghostery.
Protect Data and Privacy – It is becoming increasingly important to understand how your data is being collected, where it is going and who is using that data. With its robust privacy capabilities, Tealium iQ empowers you to develop clear, more effective policies for data collection, and provide website visitors with convenient opt-out choices, audit the data collection of all marketing vendors, and support Do Not Track whether a specific vendor does or not.
Dynamic Data Layer Management – Tealium's Data Layer API enables the remote management of the universal data object. Organizations can now dynamically manage and inject data definitions to the website without coding. You can also manage data layer objects if your site is unable to host its own data layer. The Data Layer API is a unique approach to data layer classification without coding.
Command and control your data. Tealium iQ gives you the ability to inherit properties across site profiles, assign user-level permissions to key functions, set-up multiple deployment environments for testing, prevent unauthorized users from making changes and quickly see your version history in an easy-to-manage display.
Unified Customer Data Sources – Our approach to data starts with the Universal Data Layer where you will develop a roadmap that unites all of your marketing technologies with common definitions and nomenclature used to describe customer interactions. You will standardize your data at the source and leverage our expansive CMS and e-commerce libraries.
Fast-Tag Delivery Network  – Performance affects conversions and the speed and reliability of a content distribution network (CDN) play a key role in tag management performance. Tealium ensures continual high performance through our global multi-CDN architecture and intelligent vendor handling. With this approach, Tealium serves tags faster than any other tag management solution, making it the perfect choice for organizations with complex requirements or multiple high-traffic websites.
Data Governance – Enable your company to build privacy-by-design data management programs to process customer data transparently and in accordance with new regulations and industry best practices. Tealium's suite of turnkey tools can help privacy-conscious organizations build a robust data governance practice in advance of the changes, significantly improving brand trust and preparing the organization for its efforts towards compliance.
Need tag management, support or training? Contact us
Last note: Is your marketing not reaching your sales targets? Stop wasting your money on marketing that is not performing? Find how you can increase your sales with our eCom boost program!
THE BEST TAG MANAGEMENT SOFTWARE AND TOOLS
was brought to you by…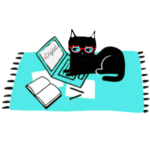 Mau is has been meowing digital marketing for 16+ years. A certified Facebook, Google Ads, SEO specialist and keynote speaker; Mau also offers marketing strategy support & digital marketing training. Mau's Digital Marketing Plan & Social Media Plan templates are used by hundreds of marketers. Subscribe to Mau's newsletter or connect on Linkedin Instagram or Facebook
Article tags: tag management solutions – tag management vendors – tag management systems – tag management companies – tag management tools