DIGITAL MARKETING STRATEGY WORKSHOPS
Do you need Digital Marketing Strategy support? eDigital offers Digital Marketing Strategy training sessions and workshops at your office or via Skype. Contact us to find out more.
ABOUT OUR DIGITAL MARKETING STRATEGY WORKSHOPS
Booking an eDigital Strategy workshop/session will allow you and your team to bring a subject matter expert to review your current digital marketing activity and help you prioritise areas for improvement. Our eDigital Digital Marketing Strategists are up-to-date with the current changes, trends and best practices on Digital Marketing, SEO, Social Media  – inc Facebook marketing, Pinterest marketing, Instagram marketing – Adwords, Online Affiliates, and any other type of Digital Marketing. Mauricio Escobar our senior Digital Marketing Strategist has more than 12 years Digital Marketing experience in different industries can facilitate and run your next digital marketing strategy workshop.
Some of our clients who have taken eDigital Strategy Workshops
Alexander & Co – Architects

Datalicious – Marketing agency
General Assembly students (New York school)
Global Cars – European Car Leasing
Greek Style Council – Fashion
Chadwick – Real Estate
Jewish National Fund – Non-for-profit
La Camera – Restaurant

Manbrands – Marketing agency

Materialised – Fabrics

Mood Media – Retail Digital Display provider
Ollie and Max – Fashion
Sillicon Kitchen – Business Consultant

Spanish Tapas – Restaurant

Stylish Arcade – Fashion
Uvision – Migration Agency
When is the best time to run a Digital Marketing Workshop?
If your business is seasonal – most of the your sales rely on a specific time period within the year – you might want to run a digital marketing workshop few months before your peak season, ensuring your plan and tactics are going to be ready for your peak period. If your business is not seasonal you can run a digital marketing strategy workshop any time.
Who and how many people should attend to a Digital Marketing Strategy workshop?
Ensure you have key decision makers in the table so what it is agreed during the workshop can be further explored or implemented straight away. Key decision makers might include company directors, business owners, CEO's (Chief Executive Officers), CMO's (Chief Marketing Officers), Marketing Managers, Sales Managers, Marketing Assistants, Social Media Managers, Community Managers.
What are the topics included in a Digital Strategy workshop?
We use the proven SOSTAC Methodology which is a marketing model developed by PR Smith in the 1990s and later formalised in his 2004 book, Strategic Marketing Communications. It is an acronym for Smith's six fundamental facets of marketing: situation analysis, objectives, strategy, tactics, action and control.
Topics might be varied and might include:
Digital Marketing Objectives. With so many objectives you might want to achieve we help you define the top priority ones.
Key metrics. Define the best key metrics against each objectives, ensuring correct tracking will be available.
Customer segments. Review of the motivations for buying the category, Pain Points definition, Stuck Points. More will be explained during the workshop.
New Market Analysis (Optional) If you are launching new products/services in a new geographic market. You might want to assess market feasibility and requirements for entry.
Competitor Analysis. Analysis of your top two or three competitors.
Content Marketing Strategy. Making noise about your brand is no longer effective but also expensive. You will need to create stories (content) that will make your customers move forward into the sales pipeline. Here we will define content priorities, production types (USC User generated content, branded generated, partner generated, influencer content), content types.
Digital Marketing Calendar. If your business have products and services in offer to the same customer segment, you will need to campaign your messages so you do not distract or confuse your customers with too much brand noise. We will show you properly campaign your messages.
Providers. We will review what extra services/resources you might need to make it all happen.
Talent. We will help you define who is responsible for what and confirming any training needs.
How much does a Digital Marketing Workshop cost?
It depends on different factors, location, time, number of participants and agreed topics to covered. Our workshops run from 2.5 hours to half days.
How often should my business have a digital marketing workshop?
It is important to run a digital marketing workshop at least every year ensuring you have your strategy right and all the resources ready to make it happen.
Where is the best place to run a Digital Marketing Workshop?
Most companies prefer us to facilitate their Digital marketing workshops at their offices so it is easy for their employees to assist. Remember we can fly to your preferred location in Australia including Sydney, Melbourne, Brisbane, Adelaide or Perth or overseas.
How can you book a Digital Marketing Workshop?
Simple. Please contact us once you have a date and confirmed content in mind for your next digital marketing workshop!
CLIENTS' FEEDBACK
"Just wanted to say thanks again for an interesting session. I was hoping to get a copy of the presentation slides if possible please. Thanks" E-commerce Co-ordinator Sass and Bide

"Thank you so much for the excellent workshop on Tuesday night. Both my sister and I got a lot ou of it – and it was fun! I have a look at some of your upcoming workshops and hope to attend"  Editor  – Pacific Magazines

"I belated thank you for running an excellent Social Media Mapping session. It was a very useful session and i learned many tips"
DIGITAL MARKETING STRATEGY WORKSHOPS
are brought to you by…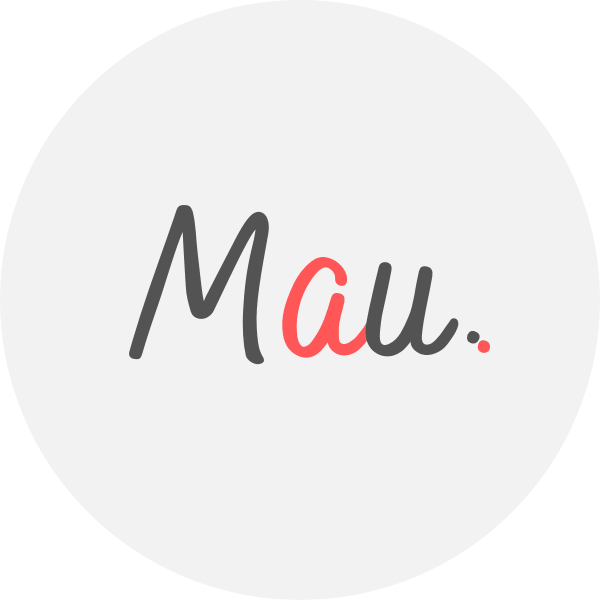 MAU. is an Award Winner Digital Marketing Specialist (Masters in Marketing), Certified Facebook/Adwords Professional, Certified SEO Consultant, Top Linkedin Influencer (6k connections), StartUp Investor, Writer, International Speaker. 15+ years experience optimising Digital Marketing Campaigns. Worked for top brands such as Realestate.com.au, News Limited, The Athletes Foot, Thrifty, NSW Government. MAU.also trains marketers via Strategy Workshops & Training Sessions. His popular Digital Marketing Plan & Social Media Plan templates downloaded by thousands. MAU. travels the world while teaching Digital Marketing or completing creative photography briefs and conceptual photography assignments. MAU. enjoys football, latin music and trekking. Subscribe to Mauricio's e-newsletter connect on LinkedIn Instagram Facebook

eDigital – One of Australia's Top 5 Most 🏆 Visited Digital Marketing Sites
Cover Photo credits: Javier Allegue Barros via Unsplash Location: Tarifa, Spain
NOW YOUR TURN! 
Share your opinion below 😀 ⇓