THE BEST SEO KEYWORD RESEARCH TEMPLATE
Turbocharge your SEO results with this unique and premium Keyword Research Template used by hundreds of SEO Specialists, SEO Consultants and in-house Digital Marketers to increase visits, leads and revenue.
Find below the SEO Keyword Research template! Written by MAU. Senior SEO, Google Analytics Specialist and Digital Marketer at eDigital.
THE BEST SEO KEYWORD RESEARCH TEMPLATE
To make sense of how and why to use this template, you should first read our >> How to do Keyword Research article.
GETTING THIS TEMPLATE IS FAST, SECURE AND EASY!
Complete payment on Paypal. It's fast, secure and easy!
Once payment is completed, Paypal will automatically redirect you to our confirmation page where you can download the template.
You can always contact us if you have any questions or issues.
WHY USING A KEYWORD RESEARCH TEMPLATE
Save time. Instant access to a keyword research template. Spend more time doing your research and less time structuring your keyword research findings.
Target only quality keywords. A well-structured keyword research template will generate only quality keywords that will drive conversions for your business.
Save money. You do not need to pay for ads if your keyword research findings offer you a free way to improve your organic rankings on search engines.
Stakeholder management. Make it easy for your boss or team to understand your keyword research, its findings and priorities.
Get support from your Content and Public relations teams. Earning links from reputable websites is a main component of any SEO strategy. A well-done keyword research strategy document will identify opportunities for placement or coverage on industry blogs, news publications, and other relevant sites. And considering that a PR strategy revolves around getting prominent publications and influencers to talk about your company, this presents a huge opportunity. When you use keyword research to find new ways to get your brand in front of consumers, you'll be much more effective in distributing content to potential customers, partners and clients.
Don't miss >> Best Keyword Research tools – List
Last note: Is your marketing not reaching your sales targets? Stop wasting your money on marketing that is not performing? Find how you can increase your sales with our eCom boost program!
THE BEST SEO KEYWORD RESEARCH TEMPLATE
was brought to you by…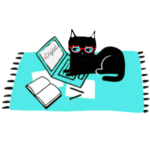 Mau is has been meowing digital marketing for 16+ years. A certified Facebook, Google Ads, SEO specialist and keynote speaker; Mau also offers marketing strategy support & digital marketing training. Mau's Digital Marketing Plan & Social Media Plan templates are used by hundreds of marketers. Subscribe to Mau's newsletter or connect on Linkedin Instagram or Facebook