THE BEST FAREWELL MESSAGE TO A BOSS – SAMPLES
The best farewell message to a boss samples. How to write a "goodbye email letter for a manager" ideas, templates including a bully boss resignation letter template. Curated by MAU. Senior Digital Marketing Specialist at eDigital.
THE BEST FAREWELL MESSAGE TO A BOSS – SAMPLES
Are you stressed or cannot sleep properly thinking about how to say goodbye to the bigwig at your organisation?
You are not alone!
Thousands of marketers in fashion, food alcohol, sports and other growing industries are looking for the best ways to write a powerful farewell letter to their bosses.
Our best virtual assistants have discovered employees find it very hard to put together a "goodbye" letter/email to their leaving bosses.
Crafting a well-written farewell letter to your leaving boss is a great act of professionalism and you can make it memorable and leave a great impression.
Find below some of the best "farewell messages to your boss" sample templates.
💌 eDigital newsletter > Join 5k+ subscribers and get proven successful marketing strategies and tips!
THE BEST FAREWELL/GOODBYE EMAIL TO A BOSS SAMPLE
Hi [Name],
Since today is your final day here at [Company], I wanted to thank you and confirm how much I've enjoyed working with you.
I've learned so much from your guidance and experience over the past [length of time] and my time spent as a [job title] on this team has been such a valuable part of my career progression.
I wanted to thank you for all the practical advice offered to me that surely will be so useful for my professional career
My personal email is [email address] in case you want to keep in touch. 
My LinkedIn profile – in case you would like to connect – is [LinkedIn Profile URL]
Wishing you the best in your new role!
[Your Name]
⭐️ People are also reading > The best resignation letter to a boss
WHY DO PEOPLE WRITE FAREWELL MESSAGES TO THEIR BOSSES
One of the best ways to honour a departing great boss is to write a memorable farewell message on a card. A card may look simple, but it is equated to a certificate of appreciation or certificate of recognition. Some other common and still valid options are to write a letter or send an email message to your boss.
Whatever option or medium you choose, the top reasons for writing a farewell message to your boss are:
It reminds your boss of the great things you appreciate from her/him.
It is an opportunity to acknowledge the value of your boss. Even if your boss leaves with negative feedback, still being gracious will allow the office to grow and become resilient.
As pretty much anyone will leave their jobs at some point, it is great to build a positive and encouraging farewell ritual.
👍🏼 Just in > The best digital marketing metrics your boss cares about
THE FAREWELL MESSAGE TO BOSS SAMPLE TEMPLATE
Hi [boss name]
It was a great experience to work with you.
Thanks for all the support and I feel sad knowing that you will leave us soon.
I want to tell you that you are a true leader and an inspiration to me.
All the best
[your name]
🌟 Trending today >  The best "Goodbye email message" to your colleagues
FAREWELL MESSAGE TO MANAGER EXAMPLE TEMPLATE
Dear [boss name]
It took me as a massive surprise you are leaving us.
Thank you for being a real inspiration to us. Your contribution formed us and I feel sad to see you go.
Wherever you go, they will gain an incredible leader.
We will miss your hard work and support.
[your name]
⭐️ People are also reading > The best resignation letter to a boss
THE BEST GOODBYE EMAIL SAMPLE FOR A MANAGER
Hi [boss name],
I feel sorry to hear that you are leaving us. But I am happy you will continue your professional development.
I wish you all the best and the next journey of your career.
Regards,
[Your Full Name]
👨🏻‍💻 Popular read > How to convince your boss about influencer marketing
THE BEST GOODBYE EMAIL SAMPLE TO A MANAGER
Dear [boss name],
We forever cherish the moments of having a hard-working and fantastic boss.
Hope you also don't forget us.
It was a privilege to have a brilliant mentor like you.
For sure, it will be a strange feeling of coming to the office with you, not here. You were an integral part of the team, and we feel sad seeing you leave.
I wish you all the success and happiness.
[Your Name]
⚡️ Most views today > The best Linkedin profile header image ideas and examples
THE BEST FAREWELL MESSAGE TO A BULLY BOSS
Writing an honest farewell message to a bully boss can be scarier than watching some of the best Netflix horror movies.
Below you can find an example and adapt it to your own needs, situations and experiences with your intimidator and/or tormentor boss.
Hello [boss name]
I am personally glad you are leaving us as it has been extremely difficult to work with you.
Before moving to your next role, I suggest you look at your unprofessional behaviour and unjustifiable abuse.
Your constant shouting leaves people shaking and feeling physically sick and I am sure you will find people who will not accept any repeat of this.
Your regular humiliation to your team members in front of customers and/or suppliers will never be acceptable. And your gossip about our team members – trying to play us off against each other – is disgraceful.
You have called some team members "stupid", "slow" or "inefficient" is a great example of bullying and is totally unacceptable and made it hard to carry out people's duties. 
I only hope the toxic environment you created is forgotten very quickly. 
Regards,
[your name]
💌  Join 5k+ subscribers and receive the best digital marketing tips!
THE BEST "SHORT AND SWEET" DEPARTURE BOSS FAREWELL MESSAGE
Hello [boss name]
Although our hearts are weeping to see you leave, we are happy that you are on your next professional career journey.
My best wishes always.
[your name]
⭐️ People are also reading > The best resignation letter to a boss
CONCLUSION
All organisations have different dynamics and cultures. Saying farewell to a boss is essential to build better character and shows respectful work etiquette. After all, you never know if you will run into each other again in your careers.
💚 Want to feel amazing today? Support us! We will jump full of joy!
Last note: Are your marketing campaigns not bringing the sales you want? Would you like to stop wasting your money on ads not performing? Find how you can boost your sales today!
THE BEST FAREWELL MESSAGE TO A BOSS – SAMPLES AND TEMPLATES
was brought to you by Mau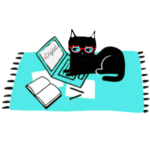 Mau is a certified Facebook, Google Ads, SEO specialist, keynote speaker and one of Australia's top marketing influencers. Mau offers digital marketing strategy support & training. Mau's premium Digital Marketing Plan & Social Media Plan templates are used by thousands of marketers.
Join 5k+ subscribers receiving Mau's newsletter