HOW TO WRITE AN APP DEVELOPMENT BRIEF TEMPLATE IN 2021
Whether you are thinking about a new iPhone or Android app for your business or ready to brief an app development agency; you will find this exclusive and premium Mobile App Development Brief Template useful.
This is template has been developed by some of the world's top mobile app marketers and developers, ensuring your app developer understands the objectives of your mobile app project and help you deliver a professional set of instructions.
BEFORE YOU WRITE YOUR MOBILE APP DESIGN / DEVELOPMENT BRIEF
Would you like your app to be designed and developed in a way that becomes one of the most popular apps in your country? You may already be using one of the most popular apps in Australia.
In fact, the most popular paid app in Australia in 2020 was the WikiCamps app.
Yeah, that's right.
Due to the current pandemic crisis, international travel has stopped and local travel to nearby caravan and camping grounds has experienced a massive surge in demand, making local travel apps become popular.
Before you write your mobile app brief, it is imperative you download and use some of the most popular paid apps in your country to get familiar with the features available and list your top desired app features: "must-have" and "nice-to-have" features.
CHECK OUT THE LATEST APP TRENDS
Mobile apps are a reflection of culture, and this year, most of the top downloaded apps overwhelmingly led a trend towards helpfulness. Popular apps helping users get the daily self-care they needed or to emphasise well-being.
For example, the Shine app launched a section specifically dedicated to mental health. For teachers and students needing to reinvent the classroom experience, the "Explain Everything Whiteboard" app offered a cloud-based collaboration tool so groups of students could continue to work on projects together, even remotely. For families seeking to connect with loved ones, the "Caribu" app added dozens of interactive games and more than a thousand new books to its real-time video-calling platform. The Pokémon GO app reinvented its popular outdoor gameplay with at-home experiences. The United Nations World Food Programme's ShareTheMealApp made it easy for users to make a difference in the lives of others, with more than 80+ million meals shared to date.
Around the world, app owners channelled their creative energy into helping users stay healthy, educated, connected, and entertained.
CHOOSING THE RIGHT MOBILE APP DESIGNER / COMPANY / PROVIDER
Here are a few tips for choosing a Mobile App provider. We would suggest you ask:
Can the development company off examples of industry-related mobile apps?
Is your potential Mobile App designer/developer keen to suggest ways to enhance your app with emerging technologies and additional interactivity?
Is your app developer willing to consider a potentially impossible concept, and find a way to make it a reality?
Does different stakeholders input add value to the conversation with your potential App designer/developer? If a set of meetings are required to define your app design needs; ensure you have a structured agenda and expected outcomes so the plan is agreed /approved.
WHAT TO CONSIDER BEFORE YOU BRIEF AN APP DEVELOPER
A significant proportion of any app design/development quote revolves around screens or user flows.
For example, an app design/development company will have to estimate how long it takes to create items including:
Discovery path: product and collections
Search: search boxes, faq, search result pages.
Conversion: The shopping cart, payment options, checkout process
Content: articles, blogs, pages.
Personalization: favourite items/stories/topics to follow.
Additionally, there are many other elements app designers/developers will factor in even if it is not specified in your brief.
Those elements may include:
Project management
Bug testing
Integration with third-party services or external software
Marketing and SEO
App registration
Branding
Usability testing
Operations strategy
Email notifications setup
Below you can learn more of some elements you can bring in your brief so it is easier for an app developer/designer to create an estimate of work.
PLATFORMS
Will your mobile app need to run on both Android and iOS? or other mobile operating systems?
INTENDED APP NAME
The app name can be decided at any point during the process. Sometimes it's a good idea to decide a name early to see if it is available on the App Store, but this is not necessary until it's time to publish the app.
BUDGET
Budgets vary depending on the complexity of an app and your developers' location. Premium prices will come from developers that are based in developed nations such as the USA (America), Australia, UK, Japan, Israel or Germany.
For low-cost prices, you might consider hiring talent from developing nations such as India, The Philippines or Colombia.
Some key things to consider when budgeting for an app development project:
Define a realistic budget required for a Mobile Application design and development. This is important prior to delving into exciting concept discussions, which can be time-consuming.
It is totally fine to offer a budget indication to your app designer/developer so they can offer solutions that meet your budget requirements.
You can also contact us, we have partnered with a certified app development team.
UI DESIGN
User interface (UI) design is generally the process of making interfaces in software or digital devices for users with a focus on usability, looks or style. UI designers will ensure your new app is easy to use and pleasurable. This can include interactions between texts, graphics, video and/or audio.
Some key things to consider when briefing about UI are:
Will you be providing user interface graphics for each screen of the finished app? Or Would you like the designer to create them? If you are not a designer, then let a professional UI designer do this for you.
Can you supply the Pantone colours & high-resolution logos for your app?
Will you provide specifications for these graphics?
Is it any video content or audio that needs to be included in your new app?
UI Design minimises cognitive load
User attention is a precious resource and should be allocated accordingly. Many of the top usability guidelines — from chunking content to optimizing response times — are aimed at minimising cognitive load. In addition to these basics, there are 3 more tips for minimising cognitive load:
Avoid visual clutter: redundant links, irrelevant images, and meaningless typography slow users down. Note that meaningful links, images, and typography are valuable design elements; it is only when overused that these backfire and actually impair usability.
Build on existing mental models: People already have mental models about how mobile apps work, based on their past experiences visiting other apps. When you use labels and layouts that they've encountered on other popular apps, you reduce the amount of learning they need to do on your new app.
Offload tasks: Look for anything in your app design that requires users to read a text, remember information, or make a decision. Then look for alternatives: can you show a picture, re-display previously entered information, or set a smart default? You won't be able to shift all tasks away from users, but any task you eliminate leaves more mental resources for the decisions that truly are essential.
APP DESCRIPTION
Write down a general description & notes about your Mobile app concept and what is intended to achieve. Use a single North Face metric and some other goals for both users and businesses.
DESCRIPTION OF KEY USER EXPERIENCES
It is important to make sure you offer your potential Mobile App designer/developer exact details on what you want your mobile app users to be able to do or complete.
TOOL TO FIND BUGS OR BE ALERTED ON APP CRASHES
Ask your developer what software/tool to be used to find out about potential bugs or crashes. Some tools provide real-time contextual insights throughout the mobile app lifecycle, helping them more quickly identify and fix bugs within apps.
Some of the most popular app development bug tools include Instabug, Crashlytics, Sentri, Firebase, Bugsnag, Bugsee, Fabric.
APP MONETISATION
In today's app advertising world, all of the credit goes to games, but we believe the mobile app story is about more than just games.
According to industry reports, around 70-80% of app store revenue worldwide is happening outside of games, and, at least from an in-app purchase perspective, it's growing at a faster rate than in gaming.
How do you decide on the right mix between monetising your new app with ads and/or subscriptions? That is a question you may wrestle with. The fact is, there are some utility apps where subscription-first makes sense and others where it's not the best business model. At the same time, only a single-digit percentage of traffic will ever pay you for a subscription. This is true across the board with minimal exceptions. For free apps, the majority of users are going to be free users and are happy to stay that way.
So, what is the right level of monetisation for those users?
Some users will stop using an app or even leave a bad review if they see an ad, and others recognise that if a product is free, there has to be a value exchange, as long as it doesn't interrupt their experience with your app.
You may want to start with some ad units in your new app, but make them become less of a contributor to overall revenue.
For successful app monetisation, you will need to have a team focused on user engagement, key goals like how many times people are coming back. But also have a one-single "North Star" metric.
Example: What is the key action your app should drive? The more completed actions per user in the app the better, but it's not just about one-time action, because a user could complete an action once, then be totally satisfied or disappointed and delete your app.
The question is: how many actions per user are needed to be completed to move them across premium offerings within your app?
Session count is important, but it's more about trying to understand the value your new app can produce.
HAVE A SOLUTION ROADMAP, NOT AN APP ROADMAP
Do the analysis to see how much time and how many resources it will take to develop your app or whether it makes sense to acquire a high-quality, smaller competitor app.
You may find out that making a larger, more strategic acquisition can help you get into a big category faster.
App acquisitions are about more than just buying IP that you can take over and develop internally. You want to look for teams that have built a culture and a story around a particular category.
Having an app primarily as a subscription business can help you be more resilient. But subscriptions can also bring a share of challenges, a great topic for a separate article.
Well-structured
We knew what we wanted for our new app. However, we were not sure how to arrange and present our requirements. This template solved it
Lisa D.
  Verified purchaser
DECIDE ON AN APP ANALYTICS SOFTWARE
Specto's platform is a mobile app analytics tool for apps in production offering app performance data and analytics at a granular level such as startup time, interaction metrics.
Sensor Tower is one of the world's leading providers of app market intelligence and insights for the global app economy. Founded in 2013 and based in San Francisco, CA, Sensor Tower provides data on mobile apps and publishers including app download data, app advertising data, app usage, app revenue data, app share of voice insights, and app engagement metrics.
THE BEST MOBILE APP DEVELOPMENT BRIEF TEMPLATE IN 2021
Our Mobile App Development Brief Template will effectively help you map out your app objectives and requirements and ensure your app developer understands your app development objectives and specifications. This information will be critical to ensure your app development project is successful!
OUR MOBILE APP DEVELOPMENT BRIEF TEMPLATE SECTIONS
Specific instructions on how to fill in each section are within the template.
CLIENT INFORMATION
CURRENT MARKET SITUATION
MOBILE APP OBJECTIVES
GENERAL APP REQUIREMENTS
APP SPECIFIC REQUIREMENTS AND FUNCTIONALITY
GENERAL DESIGN GUIDELINES
SUBMISSION TO APP STORES
PROMOTION
APP DEVELOPMENT BUDGET
TIMELINES
VENDOR QUALIFICATIONS
DEFINITIONS
The top 10 reasons professional marketers love this template: 
Instant access. Do not wait for anything. Once you pay, you will be redirected to a confirmation page with the link to the template.
Secure. Once you access this premium template, you can save securely your own copy in seconds on your pc, laptop or keep it on your Google Docs account. No one else will have access to it unless you grant them permission.
100% guaranteed delivery. You can always contact us if there is an issue.
Fast support. Same day response to any questions.
Access your template anywhere/anytime. Just need an internet connection.
Real-time interactive collaboration. You can grant permission to edit your document to other team members and see changes and/or updates in real-time.
A universe of add-ons/plugins is available. Bring and manipulate data from your marketing department into your brief document using powerful plugins and add-ons available only on Google Docs.
Turn data into powerful charts. Use the Google Docs editor to create and customise charts, if needed.
Voice typing. Lazy to type? Use Google Docs voice recognition to fill in your template.
Perpetual access. Save the link to the template to always access the latest version of this template anytime.
Note: The latest version of this template has just been released. Don't miss this introductory price offer valid this week only.
EARLY PRODUCT RELEASE – MVP 
Are you thinking of an Early Product Release V1 to complete market testing before deploying a full set of features (V2, V3 and more versions)? If so, what are your top 3 app features that will bring your Minimum viable product (MVP) V1 successful?
Note: Minimum viable product (MVP) in app development is a great and highly recommended option to test the success of the most compelling features of your app with minimum dev investment and in the shortest time frame.
Especially with mobile apps, it's natural to want to build a "lot of experience" before launch, but more often than not that's a bad idea. If your MVP will take months to build, it's not an MVP. Try to bring it down to one, simple, beautiful use case that can delight the user, proving the come back and recommend your app to other potential users.
Tip: Even though you may not have much clarity beyond your app version 1, it helps your Development team to plan what you have in mind, and build and design things accordingly.
Offering a roadmap in advance help you with many unnecessary redesigns and code refactoring. Plus, writing it down helps you think through your app vision better.
The fewer features for each version, the quickest and cheapest each version release will be, allowing you to test the new app features the most agile way. Then you can decide whether to improve existing features, delete features users did not want or deploy new ones.
WHY DEFINING YOUR MVP (MINIMUM VIABLE PRODUCT) IS SO IMPORTANT
Instead of spending six months building a whole set of ideas and features, what an MVP allows you to do is to focus on ONLY the most important features and be able to launch them in a brief time frame.
As you will make early releases, the quicker you are aware of what exactly needs to be enhanced, modified/changed, pivoted or deleted from your early release, the better you will agilely market test your app. People using your early release app will surely tell you what "sucks" about your app and what product enhancement priorities should be on the pipeline before you fully launch.
eDigital Agency will help you define your Minimum Viable Product and road map key features for later app versions.
It's natural to want to build a "lot of experience" before app launch, but more often than not that's a bad idea. If your MVP will take months to build, it's not an MVP. Try to bring it down to one, simple, beautiful use case that can delight the user.
NATIVE APPS VS PROGRESSIVE WEB APPS 
There are two popular options when building an app.
One option is to build the mobile app as a Native App for iOS or a Native App for Android.
The second option is to build it as a PWA Progressive Web App you will have an app that can be used on both a web browser and as a mobile app on both IOS and Android.
What is a Native App
Native apps are written to run on mobile devices, Native apps are developed with the programming languages of each platform (Objective-C and Swift for iOS and Java for Android).
Benefits of a Native App:
Better performance. Both Native and PWA are good but Native is better. PWA runs from a browser, which means that there will be latency and more battery consumption compared to a native app. A native app can tie into the underlying operating system. It can access device hardware to do more calculations and deliver a better user experience. Native code is faster and a native app is more powerful.
More security options. with a native app, you have the option to build in many security measures. If your app requires a login, you can implement Multi-Factor Authentication. You can also use Certificate pinning for even more secure communication. In addition, users are more likely to trust an app than a URL, as it needed to pass the App Store's security requirements before getting published.
More function options that use the power of the mobile phone hardware. While PWA technology is slowly catching up with native apps, there are limits on the functions PWA offers compared to a native app. With a native app, you can create native push notifications. A geofencing function is only available on Native Apps. Mobile payments may be faster and easier with native apps. A native app can access users' device functions such as proximity sensor, ambient light detection, or smart lock.
You should consider a native app if:
You want to build credibility for your brand: Being published on app stores increase reliability and native apps have more security options;
You want to utilize advanced smartphone features: If geofencing and sensor/detection are essential to UX or your product requires great computing power.
What is PWA?
PWAs are written to run inside a web browser. A Progressive Web App act as a web page. PWA uses HTML, CSS, and JavaScript.
PWA most popular benefits:
Progressive Web App is faster to build and update. You can have one single codebase for various platforms, not just the two popular platforms. Instead of developing an app from scratch, you can configure your current website with help from tools such as Google's Lighthouse. With responsive design, you just need one version of the app, and it will display in an identical manner on all devices.
Fast – With the help of PWA websites content can be loaded 3 times faster even with slow internet speed.
Easier to launch. PWA bypasses the cumbersome App Store requirements. All the users need is a web browser and a URL. Many PWA features are supported by popular browsers such as Chrome, Safari, Firefox, and Edge. This makes it easier for your app to reach a large audience in a short time. You can easily deploy your updates without the need to wait for approval. This makes PWA much more convenient for both you and your users.
Secure – Most of the sites today have security reasons. For proving more security PWA provides a secure environment by implementing HTTPS connections.
SEO Benefits. While native apps cannot be indexed by search engines such as Google, PWA can be indexed in Google search results.
Responsive – Having a responsive website is an essential factor for websites. PWA sites implement responsive design strategies to provide a consistent experience on desktops, tablets, and mobile devices. Make sure you use rel=canonical for multiple URLs to avoid duplicate content and pay attention to URLs with "#" as Googlebot won't index anything after the symbol.
Cross web browser compatible. PWA works on all modern browsers, such as Chrome, Edge, Firefox, Safari.
Offline Mode – This is one of the most dominant factors of PWA sites. It uses a cache mechanism so that a user can access a website without the help of the internet or having low internet speed.
No "Installation" needed – progressive web app requires no App Store or installation. From the browser, visitors can bookmark and add the app to their home screen with a few taps. The PWA will show up on the home screen, in their app directory, send notifications, and integrate into system settings
Shareable content – Each page in a PWA site has a unique URL that can be shared with other apps or social media.
PWA doesn't take up as much space as a Native app. With just an URL, visitors can access and share the app with their friends. There's also no need to update the app, as it always displays the most recent version upon launching.
You should consider PWA if:
You've just started and want a simple app for your user: PWA requires no download and lets you interact with the user via push notifications;
You have time and budget constraints: PWA takes less time and money to develop and publish;
You want to improve brand awareness and SEO: PWA is similar to any website and reaches a wide audience.
WHICH IS CHEAPER: NATIVE OR PWA?
Building a progressive web app is cheaper than developing a native app. In the case of the native app, you will have to learn the language and build a version for each platform (IOS, Android, etc). This means you need the resources to maintain and update each version. Depending on the purpose and complexity of the app, this requires a lot of time and money.
Associated extra costs on app development
Apple Developer ID is a flat fee (between USD$100-$200) per year payable to Apple. Android developer ID cost is less than USD$100 for a lifetime.
Hosting the backend server which is a database to store your client's details, product and/or services. The cost can be varied between $50 – $100 per month, it depends on the size of the database and the number of traffic generated (the database needs to be hosted in a cloud server). The better the hosting server performance, the higher the cost.
Monthly support and maintenance (including yearly app refresh) fee approx. $50 – $100 per month. This can be subscribed as an ad-hoc request if you wish.
Keep in mind the cost estimations depends on the included features you list in your brief. You can scale it down if you want to minimise the cost of the development. Think what the most important features your app users must have on version 1. Your developer can always add any additional features/functionalities in the near future and it is not difficult to scale up apps.
App developers can develop the PWA on a WordPress framework as a backend because a WordPress framework has already come with a database so they do not need to develop a separate backend/database server from scratch. This will be cost-effective and cost-saving for you in the short term and also in the long run. For the front-end, developers usually use either Bootstraps which is robust or React JS which is scalable.
Final tips when briefing and managing an app development project
The biggest mistake people make is hiring someone to build the app and be done with it. Launching an app is the beginning, not the end. You'll need a professional team way beyond that who can also help you optimise your app, promote it and show you ways to measure its success.
If you're going for an agency, make sure you can interact with your project manager, developers and designers.
Look for technical project managers — ideally, they should be Architect level people that can take your inputs and guide the team, not just people managers who simply forward emails. If it's a remote agency look for project managers ideally in the same time zone and location with vast app development experience and insist on app examples they have built.
Using agile communication tools like slack so they are always available to chat. Clearly explain the roadmap, milestones, schedule, and insist on weekly sprints and demos. You don't want them to spend months "polishing" it before showing it to you. You want to see development progress each week, even if it is still raw.
Finally, define a project management tool, for example, Slack for communication, Asana for task management, Invision for prototypes and design reviews, Github for code, etc.
Make sure no communication is lost and all tasks and bugs are tracked.
Essential template
This template found us a solution for all necessary specifications we wanted to communicate on our request for proposal. Thank you.
Ryan C.
  Verified purchaser
GET INSTANT ACCESS TO THIS TEMPLATE – STEPS:
Complete payment on Paypal. It's fast, secure and easy!
Once payment is completed, choose "return to merchant" to go to the confirmation page with the link to the template.
You can always contact us if you have any questions.
Do not miss out >> The latest version of this template has just been released. Don't miss this introductory price offer valid this week only.
FREE 

BONUS
When purchasing your Mobile App Development Brief Template, you will also receive the below guide and template:
+ ✅ FREE INTERACTIVE MOBILE APP GROWTH STACK FRAMEWORK – Ready for team collaboration on Google Sheets.
ABOUT THE FREE MOBILE APP GROWTH STACK FRAMEWORK
The Mobile App Growth Stack is a framework that helps marketers, founders and growth practitioners develop and evolve a strategy for growing the user base of a mobile app product. The stack can be applied at any stage during a product's lifecycle and to many different types of businesses, although some layers and elements of the stack will be more relevant at different stages of the Mobile App business. This template on Google Sheets will help you create a Mobile App report cart to follow each key element in the development and promotion of your app. This mobile app growth stack framework is the most used by Mobile Growth Hackers in Silicon Valley who work for some of the most popular apps in the world.
Last note: Is your marketing not reaching your sales targets? Stop wasting your money on marketing that is not performing? Find how you can increase your sales with our eCom boost program!
HOW TO WRITE AN APP DEVELOPMENT BRIEF TEMPLATE
was brought to you by…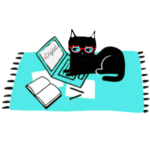 Mau is has been meowing digital marketing for 16+ years. A certified Facebook, Google Ads, SEO specialist and keynote speaker; Mau also offers marketing strategy support & digital marketing training. Mau's Digital Marketing Plan & Social Media Plan templates are used by hundreds of marketers. Subscribe to Mau's newsletter or connect on Linkedin Instagram or Facebook