THE BEST 7 CORPORATE SOCIAL RESPONSIBILITY EXAMPLES IN 2021
There's never been a better time for businesses to drive change. Find below the best corporate social responsibility examples in 2021. The best corporate social responsibility ideas and programs in 2021. Brought to you by Mau, a Senior Digital Marketing Specialist at eDigital.
WHAT IS CORPORATE SOCIAL RESPONSIBILITY?
Corporate Social Responsibility is a management and business ethics concept whereby businesses, companies or organisations integrate social, sustainability and environmental efforts in their operations, activities, marketing campaigns and interactions with their partners, suppliers, customers, stakeholders, local, national or international communities in general.
WHAT IS THE PURPOSE OF CORPORATE SOCIAL RESPONSIBILITY?
The concept of corporate social responsibility certainly isn't new, but consumers and employees have elevated their expectations of companies in recent years, as many now expect them to do good as a necessity rather than a marketing strategy. And in times where authenticity is key, the marriage of profits and purpose could not be more critical for companies looking to deepen their relationships with consumers. Notably, the 2021 Edelman Trust Barometer cites that consumers now trust businesses more than government departments, media and/or nongovernmental organisations (NGOs).
Corporate social responsibility brings the best of a business to respond to some of the most pressing social challenges of our time. Whatever your business's purpose and goals, corporate social responsibility initiatives should be more than aspirations – they should be the foundational priorities that shape decisions across every aspect of your business.
And at a time when our society is more fragmented than ever, when polarisation is wearing down our institutions and climate change is threatening our very human species survival, I strongly believe in the power of corporate social responsibility programs to bring us together to change the world for the better.
If there is not healthy people and a healthy planet, there is nothing.
It is this understanding that drives the urgency of your commitment to social responsibility, sustainability and impact.
You and your business can make some incredible progress toward the corporate responsibility goals you define and below you will find some of the world's boldest initiatives by brands and their partners to help combat a specific cause.
🔥 Trending > The best "Goodbye email message" to colleagues examples
HOW TO DO CORPORATE SOCIAL RESPONSIBILITY SUCCESSFUL
As consumers continue seeking more from brands than just products and services, the premise of corporate social responsibility has grown increasingly central to many core business strategies. And as brands look to showcase their promises, customers are closely scrutinising the genuine and true value of companies' social efforts.
Plenty of consumers are passionate about social causes, however, you may find consumers and fans to a specific industry may resonate stronger to specific social causes.
According to a Nielsen study, sports fans – for example – tend to be most passionate about animal welfare and youth education/sports causes than any other causes.
In addition to looking to companies to deliver on quality, price and convenience, consumers expect brands to remain committed to COVID safety, even as some countries ease pandemic restrictions and consumers return to many of their pre-COVID routines, such as travel and returning to the office. And customers place a premium on health safety.
Across social media, brands are leading conversations around social causes with millions of posts in the last years. Some brands even use social media as the primary means to announce their new corporate social responsibility campaigns, programs and partnerships.
But the organisations do not do all the work. User-generated conversations on social media about specific brands corporate social responsibility programs can earn a huge spike in attention from the general public.
Companies aren't alone in consumers' eyes when it comes to championing social causes. In some cases, consumers believe celebrities or key industry leaders should take the lead, as is the case with racial justice or gender equality.
Some of the most followed Australians or Instagram or the top global TikTok celebrities have grown increasingly vocal about the causes they believe in and they posting more about these causes in 2021 than they did 5 or 10 years ago. And what's potentially more noteworthy, these posts from key influencers tend to generate more engagement for brands than other owned social media content, generating millions of dollars worth of media value.
The variety of social causes and movements can pose challenges for companies looking to partner where they believe they can have the biggest, most authentic impact. There are many considerations for all actors to think about as they weigh the options, but there's much to learn from those who are already leaning in. And when we look at the social causes that are most important to consumers, there's no surprise that racial justice, gender equality and youth education and health are top considerations.
THE BEST 7 CORPORATE SOCIAL RESPONSIBILITY EXAMPLES IN 2021 – LIST
Find below the best 6 exemplary corporate social responsibility programs, initiatives, activities, ideas and efforts in 2021. The list.
1. NETFLIX PARENTAL LEAVE POLICIES
Netflix offers the ultimate work perk: unlimited paid parental leave. New moms and dads can take off as much time as they want during the first year after a child's birth or adoption. Parents can return part-time, full-time, or return and then go back out as needed. Each employee gets to figure out what's best for them and their family and then works with their managers for coverage during their absences. This policy helps to retain the best talent as people perform better at work when they're not worrying about home. This policy, allows employees to be supported during the changes in their lives and return to work more focused and dedicated.
2. FACEBOOK TOOLS FOR CAUSES
Apart from achieving a 100% renewable energy target for their global operations in 2020, Facebook also offers tools to launch and promote causes. Any person or business can start a social good initiative through a fundraiser on Facebook, motivating action and creating loyalty for a cause with your customers. Business accounts on Facebook can add a donate button on Facebook Live videos and Instagram Live videos or add a fundraiser sticker to Facebook Stories or a donation sticker to Instagram Stories. Facebook fundraising pages are also popular.
3. TIKTOK FOR GOOD INITIATIVE
The "Tiktok for good" corporate responsibility initiative is simple: to inspire and encourage a new generation to have a positive impact on the planet and those around them. On the "TikTok for good" website, you can check out the organisations that have used TikTok to grow their audience, activate supporters, and raise awareness around specific causes.
4. AFTERPAY TOP-UP PROGRAM
Afterpay, one of the leaders in "Buy Now, Pay Later" software; introduced sustainable shopping to help consumers build a more mindful and eco-friendly wardrobe and give back to the environment in April 2021. Afterpay is offering its "top-up" program, which allows customers to add $1 donation at check-out to benefit Magpies & Peacock, a non-profit design house that is disrupting the cycle of waste in the fashion industry, and Surfrider, a non-profit environmental organisation focused on protecting clean water and healthy beaches. For every donation made, Afterpay will match consumers' donations. Afterpay will also launch its first-ever live shopping experience featuring sustainable brands that create a more circular economy with eco-friendly fashion and beauty. Afterpay's sustainable shopping event supports Millennial and Gen Z shoppers who prefer to shop in a more ethical and mindful way. Afterpay will integrate a live shopping technology platform in partnership with MagicLinks, the only B-Corp Certified social commerce company, to inspire viewers to shop more consciously. The integrated shopping experience will live on Afterpay's site – giving shoppers the opportunity to build better, more sustainable wardrobes and clean beauty regimens. Customers will be able to watch their favourite influencers, shop live for their favourite eco-friendly brands and pay in four interest-free instalments.
5. LINKEDIN DIVERSITY, INCLUSION & BELONGING PROGRAM
Linkedin vision, to create economic opportunity for every member of the global workforce and connects everyone at Linkedin.  As Linkedin realise diversity, inclusion, and belonging for their employees, members, and customers, they get closer to achieving that vision. Part of this corporate social responsibility goal is to diversify Linkedin and ensure that employees from all backgrounds are successful, with a focus on groups that are underrepresented. By doing so, Linkedin will move toward its vision of creating a thriving community of diverse professionals.
6. GOOGLE IMPACT CHALLENGE ON CLIMATE PROGRAM
Apart from owning one of the global boldest sustainability goals: "Carbon-neutral since 2007. Carbon-free by 2030". The Google Impact challenge on climate program commits €10M to fund bold ideas that aim to use technology to accelerate progress toward a greener, more resilient future. Selected organisations may receive up to €2M in funding and possible customised post-grant support from the Google for Startups Accelerator and the Google.org Fellowship to help bring their ideas to life.
🚀 Most view today > The best "Goodbye email message" to your manager or boss
7. NIKE FEMALE SPORTS COACHES PROGRAM
Nike's purpose is to unite people through sport to create a healthy planet, active communities, and an equal playing field for all. When Nike helps unleash the power of play and sport for kids, they are changing lives to the better. That's why their corporate social responsibility and priority on their community work is to get kids moving. And because a good sports coach can make all the difference in a kid's sports experience, Nike has helped train nearly 100,000 community coaches through NIKE-supported programming. A particular focus for Nike is increasing the number of female coaches, as female coaches are such powerful
catalysts in inspiring more girls to get active. From partnering with community organisations to recruit and train female coaches to launch a training guide with the United States Olympic and Paralympic Committee to help all coaches create a girl-inclusive culture, Nike continues to invest in creating safe spaces where girls can learn, grow and become the leaders we know they can be, in sport and in life.
THE TOP 6 TIPS BEFORE PLANNING YOUR CORPORATE SOCIAL RESPONSIBILITY EFFORTS
1. Work with your board and executive team. 
3. Tailor your corporate social responsibility efforts to the concerns your most valuable customers care about.
4. Watch your tone. Your tone should differ depending on your organisation.
5. Keep your communication positive. The point of a corporate social responsibility program is to show gratitude to the customers and the industry in general that have help your business thrive. Be sure to keep CSR messages positive and make the best impression.
6. Keep your CSR program concise.
⭐️ Marketers are reading > The best Linkedin profile cover photo ideas
Last note: Is your marketing not reaching your sales targets? Stop wasting your money on marketing that is not performing? Find how you can increase your sales with our eCom boost program!
THE BEST CORPORATE SOCIAL RESPONSIBILITY EXAMPLES – LIST
was brought to you by…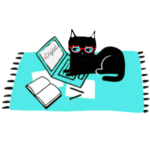 Mau is has been meowing digital marketing for 16+ years. A certified Facebook, Google Ads, SEO specialist and keynote speaker; Mau also offers marketing strategy support & digital marketing training. Mau's Digital Marketing Plan & Social Media Plan templates are used by hundreds of marketers. Subscribe to Mau's newsletter or connect on Linkedin Instagram or Facebook