HOW TO SELL MUSIC ONLINE IN 2021
Find below the best music marketing ideas and tips for artists, singers and bands. Curated by Mau, a Senior Digital Marketing Specialist and training facilitator at eDigital.
🔥 Trending > How to add music to an Instagram story
HOW TO SELL MUSIC ONLINE SUCCESSFULLY IN 2021
Music moves and shapes culture, communities, and people from all ages and backgrounds. Forget racial protests, music is the antidote for real human connection and music artists have immense power and opportunity to not only entertain and get people together but also make a living from it.
SELLING YOUR MUSIC ONLINE IN 2021 – TOP IDEAS AND TIPS FOR ARTISTS, SINGERS AND BANDS
🔥 Popular today > The best eCommerce websites for artists
COVID IMPACT IN 2021
When the COVID hit in March 2020, the music industry changed forever. With live concerts cancelled and venues closed, artists and fans went to online platforms and music video streaming quickly grew in popularity. For example, more than 2 billion people visit YouTube each month to listen to music.
Just as music fans are adapting to the new reality, music artists must find new ways to reach music lovers, especially without live events and concerts.
SOCIAL MEDIA MARKETING FOR MUSIC
Social media is the most favourite place to follow artists and learn about upcoming concerts and shows
While live music events connect people to one another in the physical world, much of the experience surrounding the show happens digitally. According to a 2020 Facebook and Kantar research report, the vast majority (85%) of US gig participants discover these music events online, and 63% say they like to find out more about upcoming music gigs that they might be interested in attending via social media.
Almost half (49%) of US concertgoers discover shows on Facebook, Instagram, Messenger or WhatsApp, making Facebook platforms* the top source of digital discovery.
Most popular channels to find upcoming music concerts:
social media (49%)
ticketing websites (31%)
search engines (31%)
More live music fans turn to social media because they can connect with fellow fans as well as their favourite artists and stay informed about the latest music artist news and tours.
Amongst those who discover concerts on social media, 59% say that content from friends and family is how they typically hear about shows they might want to attend. Additionally, more than half (53%) of US music listeners follow artists on Facebook or Instagram to learn about upcoming live performances, and more than a third (35%) do so to feel like part of the musician's community.
Fans also turn to Facebook platforms to share their concert experiences with others, both during and after performances. Amongst weekly platform users, 54% of concertgoers post pictures or videos from concerts on Facebook, and nearly one in three watches Instagram Stories about live music.
🚀 Dancers are reading > The top Latin dance types and styles
UNDERSTAND HOW GLOBAL VS LOCAL MUSIC APPS WORK 
In the past, big labels spent much of their energy pushing western hits onto emerging markets. Now the tide has shifted as there is a massive shift for local music apps promoting local musicians.
Payment challenges in developing markets where credit cards and international payment services may still not be widely available is still a challenge.
Boomplay, a music service that has been particularly successful in sub-Saharan Africa, has benefited from being the default service on Chinese made Transsion phones, the most popular handsets in the region. Boomplay is a joint creation of Chinese tech players Transsion and NetEase.
The growth of digital music sales globally is the result of a confluence of factors, including the explosion of digitised local music, relatively cheap smartphones, and improved access to the internet.
In India, reduced data costs quickly are enabling digital services to sign up many more music fans.
According to Midia, in developing markets, pricing subscription services is still a challenge as the average revenue per user (ARPU) in developing markets is three to five times smaller than in the U.S. and Europe.
Spotify, which is the global market leader, has rolled out in 99 countries in the last two years. The company's head of new markets, Niklas Lundberg, says it has to take into account the "share of wallet" for local consumers before it sets prices in each market. Subscribers on Spotify India pay between $1.63 and $2.00 per month, compared with $9.99 in the U.S. or $13.77 in the U.K. Indian rival JioSaavn charges $1.35 for its pro service. Anghami charges $4.99 a month for its premium service in most of the region but just $2.49 in Egypt.
Exclusive > The best animation artists on Instagram
REACH MILLIONS OF MUSIC FANS ON YOUTUBE
YouTube Music is the world's largest and most comprehensive music platform with 70+ million official tracks and 2+ billion people using YouTube to listening music each month. S
Some great insights for musicians and singers are:
Editor's pick > The most popular #hashtags on TikTok
PROMOTE YOUR FIRST TRACK ON SPOTIFY
Do you have your first track ready? Or release upcoming on Spotify? With Spotify Audio Ads, you can take your music marketing to the next level. If you are having trouble finding an audience for your music, Spotify Audio ads can help you by targeting your specific niche and playing your music in the form of thirty-second previews to thousands of users on Spotify.
SUBMIT YOUR SONG OR ALMUM TO SONGCAST
Independent music artists can use SongCast to distribute their music to Pandora Tidal, Spotify, iTunes, Amazon Music, Google Play and more. SongCast offers a low monthly membership fee, as well as a one-time setup fee per single or album. All you need to do is register an account, fill out the information associated with your song/album, upload your cover artwork and the tracks you want on your album, and then submit. That's it.
You will also like > How to get music into an Instagram story without the music sticker
SELL YOUR MUSIC TRACKS ON BANDCAMP
Music fans have paid artists $700+ million using bandcamp. bandcamp app pays artists every time a track has been listened to. Key features include:
Total artist Control and flexibility. Charge whatever price for your music and change it whenever you like. Sell for a fixed price, specify a minimum and let fans pay more if they want (and yes, they do pay more, a whopping 50% of the time) or give your music away in exchange for an email address. You retain complete control over your fan information.
SELL MUSIC SUBSCRIPTIONS ON PATREON/OFTV/CAMEO
You can use some of the best and most popular online platforms for musicians to bring new fans and monetise them. Patreon takes commission between 5-12%, OFTV takes 20% while Cameo takes 25%
One of our Digital Marketing specialists at eDigital can create, manage and optimise your digital marketing campaigns so you can reach the right audience for your music. Please contact us to find out more.
Just in > The world's most-followed people on TikTok
SELL YOUR SONGS ON ANGHAMI APP
The Anghami app recreates the record store or lounge experience, where users can share the music they loved with friends. Based in Abu Dhabi, the Anghami app is one of the most popular music apps in the Middle East and North Africa (MENA) region. It has 70 million registered users ( inc 1.4 million paying users) and nearly 60 million songs in its library in 2021. It's also set to be the first Arab tech startup to go public on New York's Nasdaq stock exchange. Anghami's evolution is a case study of how the global music industry is being slowly transformed from outside its core centres of New York, Los Angeles and London.
Anghami app offers 60+ million songs to music fans mainly in Egypt, Saudi Arabia and the United Arab Emirates. Anghami estimates just 1% of songs in global music libraries are in Arabic but they account for over 50% of the songs streamed on Anghami every day.
Anghami is expanding the Arabic-language music repertoire by working with local labels and artists to help discover talent, with initiatives like Anghami Originals and Anghami Labs and also with the millions of diaspora around the world who are trying to reconnect with their roots through music.
Note: In the Middle East, music piracy is big, however, musicians can still find indie labels, including Rotana Records, the region's biggest, and Sout El Hob records in Egypt.
⚡️ Trending > Marting to youth in Australia – Guide & Tips
MUSIC STREAMING VENDORS' PARTNERSHIPS
Pandora's parent company (SiriusXM) recently partnered with SoundCloud to launch a show on its Hip-Hop Nation channel. It's no surprise that SiriusXM is joining forces with Soundcloud across its properties, as the company invested $75 million in SoundCloud last year. SiriusXM is looking to attract more younger listeners across its offerings with its various partnerships with SoundCloud. Additionally, SiriusXM recently launched a TikTok Radio channel, which features TikTok creators as channel hosts, in another push to capture a younger audience.
Last note: Is your marketing not reaching your sales targets? Find out how you can increase your sales with our eCom boost program!
BEST TIPS FOR SELLING MUSIC ONLINE
was brought to you by…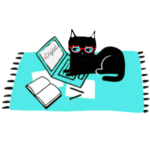 Mau is has been meowing digital marketing for 16+ years. A certified Facebook, Google Ads, SEO specialist and keynote speaker; Mau also offers marketing strategy support & digital marketing training. Mau's Digital Marketing Plan & Social Media Plan templates are used by hundreds of marketers. Subscribe to Mau's newsletter or connect on Linkedin Instagram or Facebook