HOW TO SELL MUSIC ONLINE
Find below the best music marketing ideas and tips for artists, singers and bands. Curated by Mau. Senior Digital Marketing Specialist and training facilitator at eDigital.
🔥 Trending > How to add music to an Instagram story
HOW TO SELL MUSIC ONLINE SUCCESSFULLY
Music moves and shapes culture, communities, and people from all ages and backgrounds. Forget racial protests, music is the antidote for real human connection and music artists have immense power and opportunity to not only entertain and get people together but also make a living from it.
SELLING YOUR MUSIC ONLINE – IDEAS AND TIPS FOR ARTISTS, SINGERS AND BANDS
COVID IMPACT
When the COVID hit in March 2020, the music industry changed forever. With live concerts cancelled and venues closed, artists and fans went to online platforms and music video streaming quickly grew in popularity. For example, more than 2 billion people visit YouTube each month to listen to music.
Just as music fans are adapting to the new reality, music artists must find new ways to reach music lovers, especially without live events and concerts.
SOCIAL MEDIA MARKETING FOR MUSIC
Social media is the most favourite place to follow artists and learn about upcoming concerts and shows
While live music events connect people to one another in the physical world, much of the experience surrounding the show happens digitally. According to a 2020 Facebook and Kantar research report, the vast majority (85%) of US gig participants discover these music events online, and 63% say they like to know more about upcoming music gigs that they might be interested in attending via social media.
Almost half (49%) of US concertgoers discover shows on Facebook, Instagram, Messenger or WhatsApp, making Facebook platforms* the top source of digital discovery.
Most popular channels to find upcoming music concerts:
social media (49%)
ticketing websites (31%)
search engines (31%)
More live music fans turn to social media because they can connect with fellow fans as well as their favourite artists and stay informed about the latest music artist news and tours.
Amongst those who discover concerts on social media, 59% say that content from friends and family is how they typically hear about shows they might want to attend. Additionally, more than half (53%) of US music listeners follow artists on Facebook or Instagram to learn about upcoming live performances, and more than a third (35%) do so to feel like part of the musician's community.
Fans also turn to Facebook platforms to share their concert experiences with others, both during and after performances. Amongst weekly platform users, 54% of concertgoers post pictures or videos from concerts on Facebook, and nearly one in three watches Instagram Stories about live music.
🚀 Most view today > The top Latin dance types and styles
REACH MILLIONS OF MUSIC FANS ON YOUTUBE
YouTube Music is the world's largest and most comprehensive music platform with 70+ million official tracks and 2+ billion people using YouTube to listening music each month. S
Some great insights for musicians and singers are:
PROMOTE YOUR FIRST TRACK ON SPOTIFY
Do you have your first track ready? Or release upcoming on Spotify? With Spotify Audio Ads, you can take your music marketing to the next level. If you are having trouble finding an audience for your music, Spotify Audio ads can help you by targeting your specific niche and playing your music in the form of thirty-second previews to thousands of users on Spotify.
SELL YOUR MUSIC TRACKS ON BANDCAMP
Music fans have paid artists $700+ million using bandcamp. bandcamp app actually pays artists every time a track has been listened. Some of the bandcamp app key features include:
Total artist Control and flexibility. Charge whatever price for your music and change it whenever you like. Sell for a fixed price, specify a minimum and let fans pay more if they want (and yes, they do pay more, a whopping 50% of the time) or give your music away in exchange for an email address. You retain complete control over your fan information.
SELL MUSIC SUBSCRIPTIONS ON PATREON
Patreon is an online platform that connects musicians and other creators with fans. Patreon makes money by taking a 5-12% fee from music creators, depending on which of the company's services they use.
One of our Digital Marketing Specialists at eDigital can create, manage and optimise your Spotify ads so you can reach the right audience for your music. Please contact us to find out more.
Final tip: are you not hitting your sales targets or your ads are not performing? Get an expert marketer to support you the whole year and help you boost your sales today!
Last note: Is your marketing not reaching your sales targets? Find out how you can increase your sales with our eCom boost program!
BEST TIPS FOR SELLING MUSIC ONLINE
was brought to you by…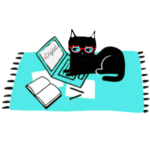 Mau is has been meowing digital marketing for 16+ years. A certified Facebook, Google Ads, SEO specialist and keynote speaker; Mau also offers marketing strategy support & digital marketing training. Mau's Digital Marketing Plan & Social Media Plan templates are used by hundreds of marketers. Subscribe to Mau's newsletter or connect on Linkedin Instagram or Facebook