THE BEST MARKETING STRATEGY PLAN TEMPLATE IN 2021
Boost your sales, leads and marketing results with this exclusive & premium Strategic Marketing Plan template used by hundreds of professional marketers and business owners.
You are about to learn below how to write a successful Strategic Marketing Plan that outlines both your marketing strategies and tactical executions. A carefully written marketing plan will bring you successful results and make your marketing team more effective and efficient in the process of reaching your marketing goals.
Below I will show you how to craft a professional Strategic Marketing Plan and introduce you to our premium template used to plan and develop successful marketing campaigns from simple and basic strategies to advance executions. This exclusive template will streamline the whole process and outline what is required for having a well-crafted strategic marketing plan.
You won't find this premium template anywhere else.
Before you move into the writing of your plan, let's have an overview of what a marketing strategy is so you are clear on what you need to do when writing a professional strategic marketing plan.
WHAT IS A MARKETING STRATEGY?
A marketing strategy is taking a clear marketing position in the marketplace with some specific goals you can measure. You know you own a position when you have a list of actions in order to reach your marketing goals. Part of this process also involves a list of marketing activities you decide not to activate. Marketing can influence overall business strategy or vice-versa because marketing insights can decide what price and what level of service you will offer to your customers.
An interesting strategic position example I lately read described how Reed Hastings, founder and CEO of Netflix sees strategy as a list of things they decided not to do:
Netflix will not be free to users.
Netflix will not be monetised by advertising.
Netflix will not focus it is programming on sports.
Netflix will not offer a pay-per-view option.
"A strategy should not involve safe planning and decision making that is focused on what will happen. If your strategy is not profoundly painful to you or very uncomfortable, you are not being very strategic. Really, a strategy is a list of things you are not doing" Reed Hastings, Netflix founder
Same as in business, a marketing strategy should have a level of risk associated with it. If you were 100% certain you will hit your revenue target then you do not need a strategy. When you are a dominant player controlling the market you probably need to shake things up and re-define your business, otherwise be at the mercy of crazily losing market share as it happened to Kodak, Blockbuster or Nokia and some other global companies who did not pivot their strategies quick enough.
WHAT IS A STRATEGIC MARKETING PLAN TEMPLATE?
A Strategic Marketing Plan Template is a clear and detailed roadmap of all your marketing goals, tasks, and deadlines.
Ideally, an effective Strategic Marketing Plan template will outline repeatable steps, tasks, and documentation required to launch, monitor, track and report your marketing campaigns.
KEY BENEFITS OF WRITING A STRATEGIC MARKETING PLAN TEMPLATE 
✔︎ A Strategic Marketing Plan template is a great way to transform your "big-picture" goals from a concept to an actionable plan. A Strategic Marketing Plan should be updated regularly to match your marketing recurring projects.
✔︎ Marketers using a Strategic Marketing Plan template to work smarter benefit from saved time, effort, and resources. A Strategic Marketing Plan template is the most useful tool to help marketers build a solid foundation. Your Strategic Marketing Plan template will help you define priorities and create a clear roadmap for how and when marketing tasks should be carried out. This helps marketing teams of any size get on the same page.
✔︎ A Strategic Marketing Plan template also provides a consistent and systematic approach you can monitor, assess, and tweak over time. Your new marketing team members can reference your Strategic Marketing Plan template and get up to speed faster.
✔︎  This Premium Template will help you identify your customers and competitors and develop a strategy to make your business stand out, increase customer awareness of your product and services, increase preference, persuade trial, drive people to buy more premium product, more frequent, more quantity and ultimately build customer loyalty towards your brand.
✔︎  Save time with this template as you will not need to start from scratch. This strategic marketing plan template developed by professional marketers has been designed to help you succeed with your key Strategic marketing objectives, strategies and tactical executions.
Get this exclusive and premium Marketing Strategy Plan template designed on Google Docs for real-time collaboration. You can update it remotely from anywhere and save it as Microsoft Word in a matter of seconds if you wish.
🔥 Trending > How to do competitive analysis in marketing
WHY YOU NEED A STRATEGIC MARKETING PLAN TEMPLATE
If you have established or purchased a business, it's fundamental that your business has a sound strategic marketing plan. A great marketing plan helps you understand the market you're targeting, design products and services with the right appeal, communicate and engage your audience in the most effective way.
This strategic marketing plan will help you answer key business questions about how to promote your business, build and retain loyal customers. This way, your marketing plan template will be your reference point to guide your marketing strategy and tactical executions.
This marketing template will also offer you a structure to deliver products and services in the market place that people not only need but also want.
A well crafted Strategic Marketing Plan template will allow your company directors and other stakeholders to understand so you get buy-in and budget approval.
A written Strategic Marketing Plan will help you monitor your all marketing activities, progress and success in one single master template.
A professional strategic marketing plan will help you change customer sentiment towards loyalty, affinity and ultimately advocacy.
CONSIDERATIONS BEFORE WRITING YOUR STRATEGIC MARKETING PLAN
When completing this marketing plan template, you will be asked to write your key marketing objectives and how you are going to achieve your objectives. This marketing plan template will help you set realistic and measurable objectives, includes budgets and action plans, and allocate responsibilities.
Involve all stakeholders who deal with your branding, marketing and sales efforts. This may include inviting your Sales Manager, Customer Service Manager, Buyer Manager, Designers, National buyers, etc. If a set of meetings are required to define your Strategic Marketing plan with different stakeholders; ensure you have a structured agenda and expected outcomes so the plan is agreed /approved.
THE BEST MARKETING STRATEGY PLAN TEMPLATE IN 2021
Complete payment on Paypal. It's fast, secure and easy!
Once you complete payment on Paypal, please select "Return to Merchant" to be taken to a confirmation page with a link to the template.
You can always contact us if you have any questions
⭐⭐⭐⭐⭐ Fantastic Template!
"This template was a lifesaver! Save me so much time. It has all that you need to get started with your marketing strategy. Thank you"
Daniel J.
  Verified purchaser (341) March 2021
FREE BONUS
When purchasing your Premium Strategic Marketing Plan Template, you will also receive:
+
 "Brand Voice Guidelines". Keep all your content creators on the same page with well-documented brand voice guidelines.
WHAT IT IS INCLUDED ON THIS STRATEGIC MARKETING PLAN TEMPLATE
This marketing plan template identifies key areas including:
ACKNOWLEDGEMENT SECTION
Most professionally-written Strategic Marketing Plans for large corporations start with an "Acknowledgement Section". This is where you add the names of key individuals and companies that provided input into the development of your Strategic Marketing Plan.
DISCLAIMER SECTION
Within the Disclaimer section of your Strategic Marketing Plan, you should mention how the data, information and insights have been provided to you. In some cases, the information may have been provided both verbally and in writing by different team members, partners, research providers and/or industry experts; You can also mention that you had discussions with key stakeholders. It is important to say that no representations or guarantees are made or implied.
"EXECUTIVE SUMMARY" SECTION 
The executive summary of your marketing plan is presented at the very beginning of your plan but should be done last and should be an overview of your plan to other readers.
VISION AND MISSION STATEMENTS SECTION 
A vision statement describes where your business aspires to be upon achieving its mission. This statement reveals the "where" of a business – but not just where the company seeks to be. Rather, a vision statement describes where the company wants a community, or the world, to be as a result of the company's services.
A mission statement is an action-oriented vision statement, declaring the purpose your business serves to its clients. That often includes a general description of your business, its function, and its objectives. Ultimately, a mission statement is intended to clarify the "what," the "who," and the "why" of a company. It's the roadmap for your vision statement.
SWOT ANALYSIS
Find out what your top competitors are doing. See how you rank against them in search engine results, social media reach and engagement, and other KPIs.
🔥 Trending > How to do competitive analysis in marketing
OBJECTIVES AND SUCCESS MEASURES SECTION
Generally, the objectives and success measures section is a table with two columns.
| | |
| --- | --- |
| Objective: | We have succeeded when: |
| Here you list your top 5 most important strategic marketing objectives |  Here you define the actions or results to define you have successfully completed your objective. |
CUSTOMER SEGMENTATION SECTION 
Who your business target customers are. Here you will define your "most profitable" customer segment demographics (e.g., age, gender), psychographics (e.g., their interests) and their wants and needs as they relate to the products and/or services you offer. Clearly knowing your "most profitable" customer segment will help you focus your advertising and be better at "speak the language" of those "most profitable" customers. This will ensure you are increasing your Customers' Life Time Value (LTV) and your marketing Return on Investment (ROI).
CUSTOMER SEGMENTATION IN B2B
When your product or service is sold to other corporations, you know many people influence the final buying decision. You can use the below graph to guide your customer segmentation in your Strategic Marketing Plan so you can plan for the different customer's roles.
"UNIQUE SELLING PROPOSITION" SECTION 
You will define a unique selling proposition (USP) as it will distinguish your company from other competitors. USP is the big idea that best positions your brand according to what your customers care about and what your competitors aren't.
"PRICING AND POSITIONING STRATEGY" SECTION 
Pricing and positioning strategies go hand in hand. Premium brands – brands perceived as luxury/expensive – will set a premium price to align with their positioning strategy. In this section of your marketing plan template, you should define your ideal positioning and align a pricing structure that supports that positioning.
"COMMUNICATION STRATEGY" SECTION 
You will define here the specific type of media your "most profitable" customers consume, why and how often they consume specific media channels and the preferred time and locations to reach them. You set your channels strategy aligned to your customers' media consumption insights. You will define your brand personality, voice and tone that will help you connect with your desired segment. Key promotions, special deals and offers and the marketing materials needed will be added here.  Timely offers will help your customer base to grow quicker and incentivise past customers to buy again from you. Offers can include free trials, money-back guarantees, packages (e.g., combining different products and/or services) and discount offers.
If you  – for example – sell food or a grocery product in Australia you may be aware that Australia is the most promotional food and grocery market in the world, according to Nielsen, with an average of 35% of products sold at a discount between 2009-2019 with an average discount of 27%. It is important that you have the right mix of promotions planned in your marketing strategy.
"DIGITAL MARKETING & CONVERSION OPTIMISATION STRATEGY" SECTION 
It is likely your customers are spending time on the internet, search engines and social media learning about your category and brands.  There are five areas you need to consider when developing your online marketing and conversion optimisation strategy:
Keyword Strategy: identify your "low hanging fruit" keywords you would like to optimise your website and online content for.
Search Engine Optimisation Strategy: write down changes and/or additions to your website to increase rankings on top search engines: Google.
Paid Online Advertising Strategy: online advertising programs your business will be reviewing and executing to reach target customers.
Social Media Strategy: define which social media channels your brand will focus on and how you will use social media websites and apps to attract new customers and engage with existing ones.
Online Affiliates Strategy. Which online affiliate network you will be using and what commission/payment structure you will be offering. Define technicalities and challenges in relation to tracking and monitoring.
Conversion Optimisation Strategy. Define tools and optimisation methodology to ensure you are consistently reducing the gap between enquiries/visits and successful transactions. Here you might define that you want to optimise key landing pages on a specific time frame and use a/b testing methodology in favour of multi-variable testing.
"DISTRIBUTION STRATEGY" SECTION 
Here you have to define how customers will buy from you. You will define here whether customers will buy from you via the online shop or physical shop or via a set of distributors, resellers, partners, retailers and other distribution methods.
"RETENTION STRATEGY" SECTION 
This is likely to be the most important section of your whole and entire marketing plan! Yes, most marketers spend too much time and energy trying to secure new customers versus investing in getting existing customers to buy more often, more premium product, more quantities, more new products over time. In this section, you will note and tick off your top Retention strategies. This might include VIP programs, extra services to frequent buyers, money cant buy activities, monthly e-newsletter, free training, customer loyalty programs, etc.
"REFERRAL STRATEGY " SECTION 
It is fundamentally important for any business to define strategies (growth hacking)  to incentivise existing customers to bring extra new customers to your business. Here you will list what a "referral program" will look like and schedule activities to increase referrals from customers.  Imagine every new customer refers on average of two customers a day. You will have here a "growth hacking" machine!  To do this, you have to have a formalised referral strategy. In this section, you will determine when your brand will ask customers for referrals, and what reward you will be offering.
"JOINT VENTURES/PARTNERSHIPS" SECTION 
In this section, you will write down any agreements, partnerships or joint ventures you have or you are planning to help reach new customers or better monetise existing customers. You might find complementary brands – services or products – that could be quite lucrative to partner with as they might have an established customer base that you could tap into at very affordable prices. Think about what customers buy before, during and/or after they buy from your company. The companies who sell these products and/or services could be great partners. Document such companies in this section of your marketing plan and then reach out to try to secure them.
"MARKETING BUDGET" SECTION 
In this section, you will list all the expenses you will incur and provide an indication of your expected results will be in terms of new customers, sales. The idea of a financial projection is to define which promotional expenses and other marketing executions you expect will give your organisation the highest Life Time Value (LTV) and your marketing Return on Investment (ROI). This section should also set you on the task of writing down your set of goals (e.g., your goals for your referral program) for which your company should strive.
UPDATING YOUR STRATEGIC MARKETING PLAN TEMPLATE
You will update this marketing plan as you bring learnings and insights from your business metrics, sales data, marketing data, employees stories and customers feedback, competitor review and observation and evaluation of your industry environment.
⭐⭐⭐⭐⭐ We love this template
"We surely needed this template as we were not sure how to write a clear strategic marketing plan. We totally recommend it, it will make your marketing planning far easier."
Rebecca S.
  Verified purchaser (328) March 2021
ASSIGNING RESPONSIBILITIES TO YOUR MARKETING PLAN TEMPLATE
Your marketing team should be actively involved in the production and tracking of all the elements committed in your marketing plan. Assigning responsibilities in advance will clear up any questions to make sure everyone is on the same page.
MEASURING PROGRESS AND SUCCESS 
The last phase during the execution of your marketing plan is to ensure you are measuring progress, tweak the template accordingly and have your success metrics ready to be compared with your initial baseline.
KEEPING IT ON GOOGLE DOCS – BENEFITS
Easy access. Your team, boss and agency teams can easily access your strategic marketing plan. Just send them the link to the document.
Convenient. Easily grant permissions for individuals or teams to edit/update your plan from anywhere.
Single point of entry. Have one only "Master template" in Google Docs and replicate your plan for next year.
Forget about heavy email attachments. You can just email a link to the latest version of your plan, yeah, that is easy!
Useful add-ons. Google Docs offers great add-ons you can use to customise your plan.
Easy transfer. You can transfer it to Microsoft Word if needed. It takes 2 seconds.
STRATEGIC MARKETING: ART AND SCIENCE
Companies who embrace the science of Strategic Marketing generally begin with a three-part journey:
Be clear on customers' preferences for buying. This starts with a look at the customer. Customer preferences for buying should shape the investments your marketing team makes, yet many marketers fly blind. In our experience, most companies tend to underinvest in the marketing capabilities that actually matter most to their customers.
Plan for at least one year. Successful marketing teams adopt a long- term view, taking a minimum 12-month view in their marketing plans. This means that marketing teams can invest in the right capabilities based on a specific (though flexible) roadmap.
Get quick wins. Winning marketing teams are using test-and-learn strategies to become more nimble. Some set up a marketing war-room model to launch new digital campaigns and messages. Others adopt an agile test-fail-learn-adapt operating model to rapidly ideate and refine marketing tactics. Through these quick-win approaches, marketing teams are seeing dramatic results, some with up to 300 per cent growth in digital sales within the first 30 days of action.
Driving market leadership with Strategic Marketing takes the undivided focus from the CEO and his/her top team, and a significant investment of time and resources. However, marketing teams that have achieved proficiency across the above 3-part journey are already outpacing their competitors and driving disproportionate growth, profitability, and shareholder value.
🔥 Trending > How to do competitive analysis in marketing
NEXT
Need support to draft and present your Strategic marketing plan? Contact us today!
eDigital also run workshops and training sessions for your team to ensure you have a successful marketing plan.
Final tip: Are you not hitting your sales targets or your ads are not performing? Get an expert marketer to support you the whole year and help you boost your sales today!
This article was brought to you by…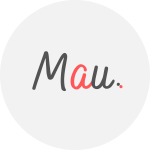 Mau is a Senior Digital Marketing Specialist with 15+ years helping clients solve their digital marketing challenges. Mau is a certified Facebook & Adwords Professional, Certified SEO Consultant and industry speaker. Mau trains marketers via Strategy Workshops & Training Sessions inc his popular Digital Marketing Plan & Social Media Plan templates. Subscribe to Mau's e-newsletter connect on LinkedIn Instagram Facebook