TIKTOK PROMO CODES, AD CREDIT AND OFFERS IN 2021
Find the latest TikTok promo codes, TikTok ad credit, TikTok ad offers, TikTok discounts, TikTok advertising promotions in 2021 for marketers, social media managers and business owners.
🔥 Trending > The TikTok Ads Interest Targeting list
TIKTOK PROMO CODES, AD CREDIT AND OFFERS IN 2021
To get this fantastic TikTok ad credit offer, just sign up for TikTok Business Manager and claim your credit. The credit should be applied once you verify your business details.
In 2020, Tiktok launched the 'Back to Business Program' that offers small and medium-sized businesses up to AUSD3230 in free advertising assistance.
All eligible businesses will:
Receive a one-time free ad credit worth 430.00 AUD to be used by December 31, 2020.
Have additional spending matched 1 to 1 with free ad credit up to 2800.00 AUD per business
To join this offer:
Get started on the Tiktok business manager platform then submit your ABN so Tiktok can verify you as a legal taxpayer.
TikTok advertising discount usage:
Use your ad credits to create campaigns and reach diverse audiences across some of the world's fastest-growing mobile apps.
Do not miss >  The new optimal TikTok video ad size specs
A quick question for you:
How much of your time and money with Social Media Marketing is actually generating benefits for your business?
Is it really worth spending your limited time keep posting on social media just to wait for likes and shares?
Would you better off pivoting your marketing resources to other areas?
I see this ⛔️  MASSIVE ISSUE ⛔️  many times! Many new business owners, entrepreneurs and marketers naively think the more noise they create on social media, the more likely potential customers will like their brands and buy. Does that sound like you? That's ok. You can always change the way you see Social Media Marketing by starting a successful social media strategy.
✅  Once you have your social media strategy defined, many things will make more sense and I will assure you will look at Instagram Marketing in a far different new way.
In fact, a well-crafted strategy will:
✔︎ Free up valuable time
✔︎ Make you produce far less but better quality content and
✔︎ You will get greater results as followers and customers will start noticing the benefits
If you believe you have a creative, passionate and curious mind, I invite you to read my article about How to write a killer Social Media Strategy.
I guarantee you will start doing Social Media Marketing in a far more meaningful and effective way. 😀
Do you require Digital Marketing training for you or your team? Contact us today.
Most read > How the TikTok Algorithm works
Final tip: Is your marketing not bringing the sales you want? Would you like to stop wasting your money on ads not performing? Find how you can increase your sales with our eCom boost program!
This article was brought to you by…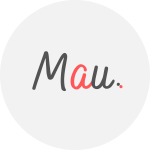 Mau is a Senior Digital Marketing Specialist with 15+ years helping clients solve their digital marketing challenges. Mau is a certified Facebook & Adwords Professional, Certified SEO Consultant and industry speaker. Mau trains marketers via Strategy Workshops & Training Sessions inc his popular Digital Marketing Plan & Social Media Plan templates. Subscribe to Mau's e-newsletter connect on Linkedin Instagram Facebook