THE BEST INSTAGRAM MARKETING TOOLS 2021 LIST
Find below the Best Instagram Marketing tools 2021 list to better promote your business and brands on Instagram. Curated by Mau. Senior Instagram Marketing specialist and training facilitator at eDigital.
THE BEST INSTAGRAM MARKETING TOOLS 2021 LIST
eDigital reveals the best Instagram Tools most people do not know about! These tools allow to better manage, market and include hacks and tricks used by professional Instagram marketers to fast increase and get thousands of new Instagram followers for free! – Your Instagram account will be like a bee reaching thousands of Instagram users per day!
You can now register for our "Instagram Marketing Strategy: How to get Instagram followers fast and free" Course! where you will have access to a few of the top best Instagram Marketing Tools that will help you maximise your time and increase followers!
Instagram has positioned itself as one key digital marketing channels, especially if your brand targets Gen Y and Z global audience. With over 700 million users (Aug 2017) and being of the highest social media platforms in terms of engagement rates (likes, comments per post) with estimated ad revenue of 2.8 billion for 2016 (Source eMarketer); marketers need to ensure they are using the right tools to promote, engage and measure Instagram success!
Following our popular "how to get Instagram followers fast and free" article and to learn how to market successfully via Instagram, Global Head of Digital Marketing Strategy and Social Media Trainer, Mau. from eDigital lists some of the most popular and effective tools used by professional marketing practitioners below…
Visit a specific Instagram tool theme (a-z order):
🔥 POPULAR INSTAGRAM ARTICLES🔥
INSTAGRAM CONTEST WINNER GENERATOR TOOLS:  RANDONPICKER, TINTUP
SOME KEY INSTAGRAM UPDATES 
Feb 2018 Instagram allows third-party apps to schedule and post directly on the app.
Aug 2017 Instagram launches live video guest option. Live video helps you share in an authentic way, but sometimes it can be intimidating when you're on your own. Starting early August 2017, Instagram is testing a way users can go live with a friend.
Added Instagram tools to the Instagram app in 2016: From July 2016, Instagram Business profiles with analytics features became available. Just go to Settings on your Instagram account and switch to Business profile – You will need to have a Facebook business page that you can link to your new Instagram business account. The Instagram business account shows great insights including:
Total weekly posts impressions
Impressions of each post posted in the last three months.
The days of the week when your followers are the most/least active
The average time your followers are on Instagram each day of the week.
Top countries your followers are located.
Top cities your followers are located.
The gender and age distribution of your followers.
Number of followers
You can now use the Boomerang App inside Instagram Stories, creating cool image loops with no need of leaving the Stories section of Instagram.
You can now tag your Instagram friends on your Instagram stories by adding the @ symbol.
You can now add a hyperlink to your Instagram stories, sending users to your website.
Related >> INSTAGRAM STORY DOWNLOADER TOOLS
Need Instagram marketing support or training? Contact us
Last note: Is your marketing not reaching your sales targets? Stop wasting your money on marketing that is not performing? Find how you can increase your sales with our eCom boost program!
THE BEST INSTAGRAM MARKETING TOOLS 
was brought to you by…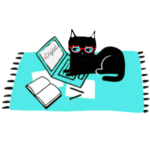 Mau is has been meowing digital marketing for 16+ years. A certified Facebook, Google Ads, SEO specialist and keynote speaker; Mau also offers marketing strategy support & digital marketing training. Mau's Digital Marketing Plan & Social Media Plan templates are used by hundreds of marketers. Subscribe to Mau's newsletter or connect on Linkedin Instagram or Facebook