THE BEST 50 LINKEDIN PERSONAL PROFILE COVER IMAGE IDEAS 2021
Need some ideas for your Linkedin profile cover/header image? Find the best Linkedin profile cover photo (header image) ideas & examples to get inspired and start your powerhouse personal brand on Linkedin!
⚡️ Tip: Do not stop with your Linkedin cover image, also include the most optimal Linkedin profile picture size
BEFORE DECIDING ON YOUR NEW LINKEDIN HEADER PHOTO
Before you decide on your new LinkedIn cover image, you should ensure you have clear the exact professionals you would like to browse your LinkedIn profile.
For example:
For job seekers, their key audiences is recruiters and/or HR managers.
For business development managers BDMs, their key audience may be procurement managers or C level executives.
For a Non-for-profit founder, their key audience may be potential sponsors.
Your Linkedin Background photo can offer readers clues about:
Your skills
Your personality
Your passion
Your style
Professionals on LinkedIn visit your profile for many different reasons. This means you do not necessarily have to publish a "skilled" related LinkedIn background photo.
A sales rep cover LinkedIn photo may want to convey values such as "trust" or "support".
A CEO may choose to show she/he lives and breathes his/her company with a LinkedIn photo that includes the company logo or offices.
LinkedIn background images with your team can be a great idea, showing you lead and care for your team, only if you genuinely do so and have consent from your team.
THE BEST 50 LINKEDIN PERSONAL PROFILE COVER / HEADER IMAGES IDEAS AND EXAMPLES IN 2021
In order to engage your LinkedIn profile visitors with an impactful header/cover image, we would like to present to you some of the best Linkedin profile cover image ideas. Even some of the top popular Australians with the most followers in Instagram are using LinkedIn to raise their professional profile.
Different Linkedin header image styles are being used and you will have to judge yourself which LinkedIn cover image style type might suit your needs.
I hope you enjoy and find it useful when deciding what type of Linkedin background photo you end up publishing.
💡 Tip: you do not have to stick to the same LinkedIn header image for life, not even for the whole year! You can alternatively use that top real estate visual space for a campaign or a key professional event/milestone you have achieved or aiming to achieve.
HOW TO SEE THIS GALLERY
>>Click on the images below to see all examples for each style
Read 👉 How to discover LinkedIn users nearby
Read 👉 Best LinkedIn Marketing Courses
A quick question for you:
How much of your time and money with LinkedIn Marketing is actually generating benefits for your business?
Is it really worth your endless time promoting your LinkedIn account when you know you do not even own it?
Would you better off pivoting your marketing resources to other areas?
I see this ⛔️  MASSIVE ISSUE ⛔️  many times!
Many new business owners, entrepreneurs and marketers naively think the more noise they publish on LinkedIn, the more likely potential customers will like their brands and buy.
Does that sound like you?
That's ok.
You can always change the way you see LinkedIn Marketing by starting a successful Social Media Strategy.
✅  Once you have your Social Media Strategy defined, many things will make more sense and I will assure you will look at Instagram Marketing in a far different new way.
In fact, a well-crafted strategy will:
✔︎ Free up valuable time
✔︎ Make you produce far less but better quality content and,
✔︎ You will get greater results as followers and customers will notice.
If you believe you have a creative, passionate and curious mind, I invite you to read my article about How to write a killer Social Media Strategy.
I guarantee you will start doing LinkedIn Marketing in a far more meaningful and effective way.
😀
"Want to easily create your unique LinkedIn cover image?  Start experimenting by upload your preferred images, logos, icons or patterns in Canva, then you can create a unique image for your LinkedIn profile cover" MAU. 
Read 👉How to find your LinkedIn id
Read 👉 Best LinkedIn Marketing Tools
Read 👉 The new LinkedIn Video Ad sizes specifications
Do you require Digital Marketing training for you or your team? Contact us today.
THE CREATIVE / ARTISTIC STYLE 
Popular LinkedIn Marketing tips for you:

Need digital marketing support or training? Contact us below ⬇
This article was brought to you by…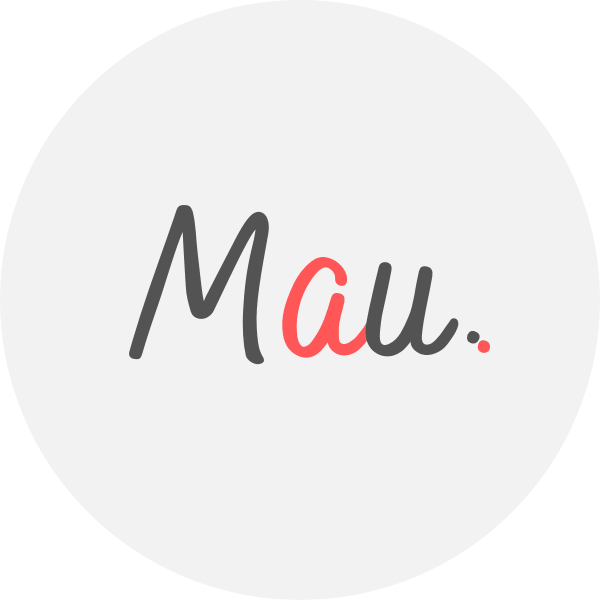 Mau is a Senior Digital Marketing Specialist with 15+ years helping clients solve their digital marketing challenges. Mau is a certified Facebook & Adwords Professional, Certified SEO Consultant and industry speaker. Mau trains marketers via Strategy Workshops & Training Sessions inc his popular Digital Marketing Plan & Social Media Plan templates. Subscribe to Mau's e-newsletter connect on LinkedIn Instagram Facebook
eDigital – Australia's "Digital Marketing" Destination