THE NEW OPTIMAL LINKEDIN POST IMAGE SIZE 2021
Find the best, most optimal, up-to-date image size for the perfect Linkedin post. The ideal photo pixel size guide when posting on your Linkedin personal profile.
Upload the most optimal image size when posting on your Linkedin personal profile and avoid Linkedin automatically cropping your image.
🔥 Trending > The ideal image size for a Linkedin Company post
WHY POSTING THE RIGHT IMAGE SIZE ON LINKEDIN
In 2021, Linkedin announced that the platform had reached a total of 722 million Linkedin members worldwide, making it one of the most popular social networks. But are you using the most optimal image size when posting on your Linkedin personal profile?
⚡️ Most read > The most optimal header image size for a Linkedin article
Posting on Linkedin with the right photo size is extremely powerful if you need to reach out, promote and network with professionals in a specific industry. We believe the new optimal Linkedin post image size should get as much attention as it deserves.
Just in > The new Linkedin video ad size specifications
THE BEST LINKEDIN POST IMAGE SIZE
You want to maximise the amount of space your image takes from users' Linkedin feed and at the same time ensuring the image is good quality on a desktop, tablet or on the Linkedin mobile phone app.
With these objectives in mind, the most optimal image sizes for Linkedin individual profile posts/updates are:
FOR DESKTOP VIEWS
The best Linkedin post image size for desktop views is 552 x 368 pixels.
Any image with an aspect ratio of 3:2 should work as long as the minimum width is 552 pixels. For example, an 1104 x 736 pixels image is totally fine.
This horizontal/landscape image size will be the best for people watching your Linkedin post from their desktop computers.
FOR MOBILE PHONE VIEWS
The best Linkedin post image size for mobile phone views is 552 x 672 pixels. This vertical/portrait size will get you maximum real estate exposure when your connections are reading your Linkedin posts from their mobile phones.
We recommend > The best Linkedin Marketing courses
Uploading the most optimal image sizes for your Linkedin posts becomes particularly important for promotions you sent out on key dates such as Valentine's Day, Bicycle Day, Mother's Day, Father's Day, Black Friday, End of the Year campaigns, January sales, Earth Day, Refugee Day, etc. As people will get bombarded and distracted with hundreds of Linkedin marketing messages during these celebrations, you should ensure your Linkedin posts are presented with the right image size.
👁 Most view today > The best Linkedin article header image size
A quick question for you:
How much of your time and money with Linkedin Marketing is actually generating benefits for your business?
Is it really worth your endless time promoting your Linkedin account when you know you do not even own it?
Would you better off pivoting your marketing resources to other areas?
I see this ⛔️  MASSIVE ISSUE ⛔️  many times!
Many new business owners, entrepreneurs and marketers naively think the more noise they publish on Linkedin, the more likely potential customers will like their brands and buy. Does that sound like you? That's ok.
You can always change the way you see Linkedin Marketing by starting a successful Social Media Strategy.
✅  Once you have your Social Media Strategy defined, many things will make more sense and I will assure you will look at Linkedin Marketing in a far different new way.
In fact, a well-crafted strategy will:
✔︎ Free up valuable time
✔︎ Make you produce far less but better quality content and,
✔︎ You will get greater results as followers and customers will notice.
If you believe you have a creative, passionate and curious mind, I invite you to read my article about How to write the best Social Media Strategy. I guarantee you will start doing Linkedin Marketing in a far more meaningful and effective way. 😀
Marketers are reading > The best Linkedin profile cover image ideas
RECOMMENDED IMAGE SIZE FOR LINKEDIN POST – HORIZONTAL
As noted before, a horizontal image will also fit fine, however, it will not get as much real estate as the vertical optimal image size noted above.
See below a horizontal image I shared with my Linkedin connections. The below image was 1104 x 736 pixels.
Note > These most optimal image sizes also apply when posting on your Linkedin company page
💡 Expert tip: if website traffic is important to you and you have already uploaded the image on your website, you may want to create a text post on Linkedin that take the reader to your page on your website. This way you ensure Google indexes all images exclusively found on your website, rather than being found on a Linkedin post. For example, I do not upload images on my Linkedin personal profile, instead, I create text posts that take the reader to specific articles on my website, making sure the only single source of my images for Google is found on my website – not on social media sites I do not control or I cannot monetise.
🔥  Trending > The Professional Linkedin Profile Guide
Final tip: Are your marketing campaigns not bringing the sales you want? Would you like to stop wasting your money on ads not performing? Find how you can boost your sales today!
This article was brought to you by…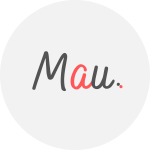 Mau is a Senior Digital Marketing Specialist with 15+ years helping clients solve their digital marketing challenges. Mau is a certified Facebook & Adwords Professional, Certified SEO Consultant and industry speaker. Mau trains marketers via Strategy Workshops & Training Sessions inc his popular Digital Marketing Plan & Social Media Plan templates. Subscribe to Mau's e-newsletter connect on Linkedin Instagram Facebook