THE BEST LINKEDIN COVER PHOTO CREATIVE STYLE EXAMPLES
Find the best Linkedin cover photo creative style examples. Creative images ideas for your Linkedin personal profile header. These images will get you inspired and start creating a powerhouse personal brand on LinkedIn today!
You do not have to stick to the same LinkedIn header image for life, not even for the whole year! You can alternatively use that top real estate visual space for a campaign or a key professional event/milestone you have achieved or aiming to achieve.
Read 👉 New Optimal LinkedIn profile cover photo size
Lastly, do not miss out reading my article on the new best LinkedIn background photo size. Ensuring you only publish the most optimal Linkedin Background image dimension. If you are not good at design, you can find some great LinkedIn background image templates in Fotor photo editing tool.
Read 👉 Most optimal header image size for a Linkedin article
THE BEST LINKEDIN COVER PHOTO IDEAS – CREATIVE STYLE EXAMPLES
TALISA SUTTON  – CREATIVE SINGLE COLOUR STYLE
MAU SENIOR DIGITAL MARKETING SPECIALIST – CAT CREATIVE LINKEDIN COVER PHOTO
SASHA MUKHIN – CREATIVE CONCEPTUAL SINGLE ONE LINE DRAWING STYLE 
IAN CALLUM LINKEDIN COVER IMAGE – CAR DESIGNER STYLE
If you love Jaguar cars, they are likely to have been designed by Ian.
Check out > LinkedIn cover "company logo" image styles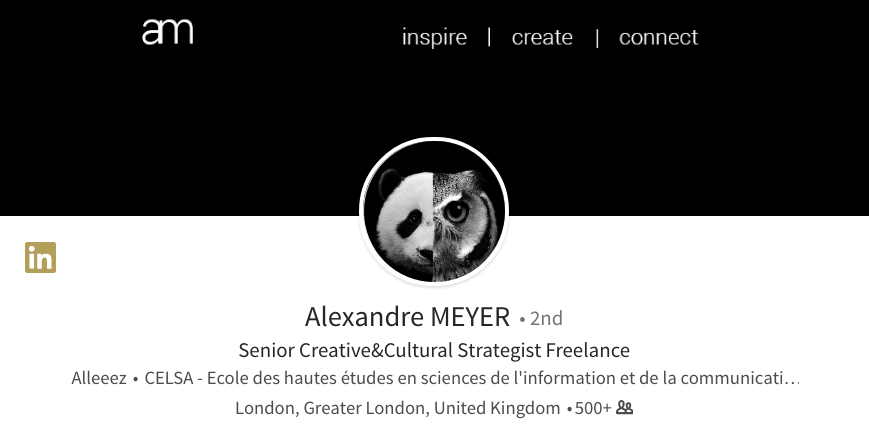 LinkedIn background photo ideas minimalistic back Alexandre Meyer creative strategist
Check out > LinkedIn cover "Me at Work" image styles
Read 
 How to discover LinkedIn users nearby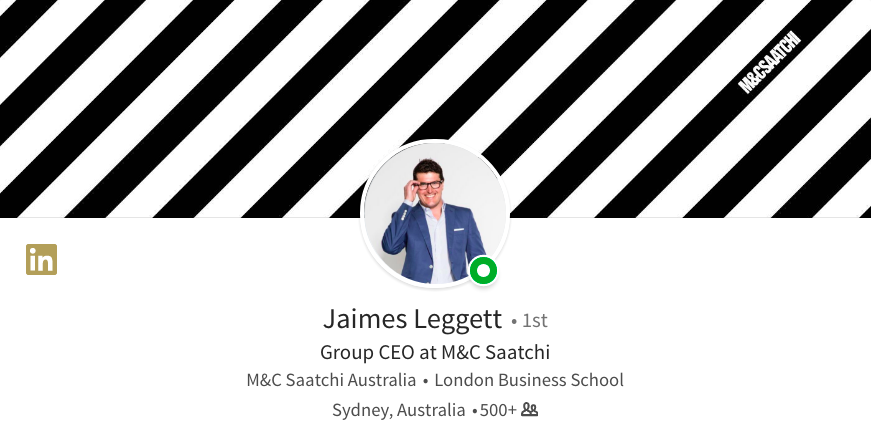 LinkedIn background photo ideas lines company logo Jaimes Leggett M&C Saatchi
Check out > LinkedIn cover "Quote" image styles
OLIVIA BARROW  – ARTISTIC MURAL STYLE
Check out > LinkedIn cover "Hashtag" image styles
JASON FRIEND  – DIAGRAM CONCEPTS STYLE
Check out > LinkedIn cover "Author" image styles
DANIEL GOLEMAN – COLOUR PALETTE STYLE 
STRING NGUYEN  – VIDEO CREATOR STYLE
KIARA IMANI WILLIAMS  – YELLOW PENCIL PHOTO STYLE
Read 
 Best LinkedIn Marketing Courses
Read 👉 How to Remove an employee from a LinkedIn company pag
NEXT
Need digital marketing support or training? Contact us below ⬇
This article was brought to you by…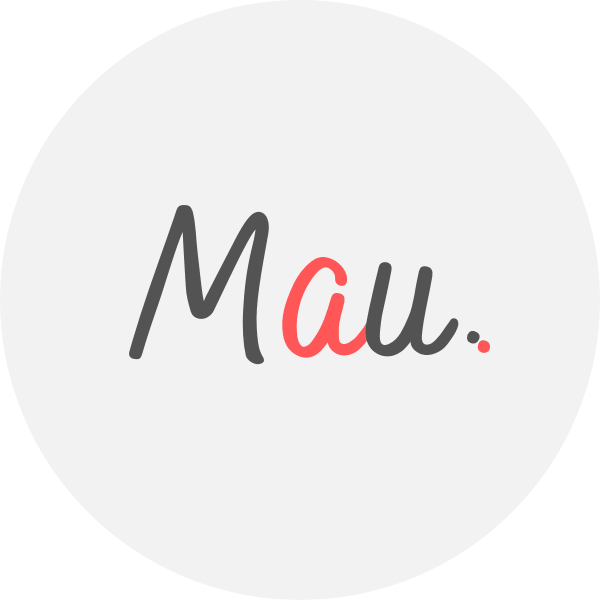 Mau is a Senior Digital Marketing Specialist with 15+ years helping clients solve their digital marketing challenges. Award-winning professional, Mau is a certified Facebook, SEO, Google Ads Consultant & industry speaker. Mau trains marketers via Strategy Workshops & Training Sessions inc his popular Digital Marketing Plan & Social Media Plan templates. Subscribe to Mau's e-newsletter connect on LinkedIn Instagram Facebook
eDigital – Australia's "Digital Marketing" Destination