THE BEST LINKEDIN COVER PHOTO COLLAGE STYLE EXAMPLES
Find the best Linkedin cover photo collage image style examples for you to get inspired and start creating a powerhouse personal brand on Linkedin today! Brought to you by Mau, a Senior Digital Marketing Specialist at eDigital.
Check out > Linkedin cover "Achiever" image styles
THE BEST LINKEDIN COVER PHOTO IDEAS – COLLAGE STYLE EXAMPLES
Remember you do not have to stick to the same Linkedin header image for life, not even for the whole year! You can alternatively use that top real estate visual space for a campaign or a key professional event/milestone you have achieved or aiming to achieve.
Popular read > The new Optimal Linkedin profile cover photo size
Lastly, do not miss out on reading my article on the new best Linkedin background photo size. Ensuring you only publish the most optimal Linkedin Background image dimension. If you are not good at design, you can find some great Linkedin background image templates in Fotor photo editing tool.
Do not miss > The most optimal header image size for a Linkedin article

THE BEST LINKEDIN COVER PHOTO COLLAGE STYLE EXAMPLES 
SARA CHADALI – LINKEDIN HEADER PHOTO COLLAGE 
🔥 Trending > Linkedin profile cover "Me at Work" image styles
RYAN ROSLANSKY – LINKEDIN COVER PHOTO COLLAGE 
You will also like > Linkedin profile cover "Quote" image styles
Final tip: Is your marketing not bringing the sales you want? Would you like to stop wasting your money on ads not performing? Find how you can increase your sales with our eCom boost program!
This article was brought to you by…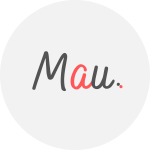 Mau is a Senior Digital Marketing Specialist with 15+ years helping clients solve their digital marketing challenges. Mau is a certified Facebook & Adwords Professional, Certified SEO Consultant and industry speaker. Mau trains marketers via Strategy Workshops & Training Sessions inc his popular Digital Marketing Plan & Social Media Plan templates. Subscribe to Mau's e-newsletter connect on Linkedin Instagram Facebook
Check out > Linkedin profile cover "Casual" image styles