THE BEST 44 VALENTINE'S MARKETING CAMPAIGN EXAMPLES FOR 2020
Valentine's Day in Australia is on Friday the 14th of February 2020! Is your marketing ready? Find below some of the best Valentine's Day Marketing Campaigns, marketing phrases and quotes you can use for this Valentine's Day.
No surprise thousands of people are still looking for the best Valentine's Day gift til the last minute. According to data from Semrush Australians are typing in Google "Valentines gifts for her" until the last minute of Valentine's day. So even if you are quite late to activate your Valentine's marketing, you still have a chance to get some business.
When it comes to marketing "Valentine's Day" season, you've got many options: your website, affiliate programs, email or social media; the more time you have to plan, the better the execution and the better the results. But as we all know, not everyone has time to put a full-blown "Valentine's Day" marketing plan into effect months—or even weeks—ahead of Valentine's Day, that doesn't mean you can't find success at the last minute.
Here are a few Valentine's Day marketing tips you can use to position your small business for success!
I share some of the tips from my Social Media Marketing Intensive course on how to best action Valentine's Day Marketing plus tips, ideas and some of the best Valentines day Marketing Campaigns.
ANALYSE LAST YEARS VALENTINES DAY MARKETING CAMPAIGN PERFORMANCE
Look for trends, such as:
What sold well? Did any products outperform your Valentine's expectations last year? Be sure to stock up this year. And since there's limited time until the big day, stock up SOON! And if you left with other products sitting on your shelves well into March, be sure to cut back on those to avoid clearance sales as the Valentine's Day season winds down.
What was the average spend per purchase? Are there ways you can increase it? Retailers may want to consider setting up a small impulse-buy section with stuffed animals, balloons, and gift tags near your register, for example. Restaurateurs could set up a display with sampler trays of best-selling appetizers and desserts that can be pre-packaged and recommended to customers who come in for gift cards. Spa and salon owners can do likewise with gift baskets that include samples of your most popular products. For more restaurant specials you can offer to draw in the Valentine's Day crowd.
What days and times were busiest? Be sure you're staffed up and well-stocked on those days. For other days with low traffic, consider holding special events and sales to draw in even more traffic and keep your guests browsing longer.
Make sure you talk to your staff who were with you last year. They're sure to have some great input and ideas for this year. With all of this info in hand, you now have a good idea of the mix of products, services, and holiday-specific items you should focus on this year. From here, you can begin putting together your Valentine's Day promotion plan by working backwards from February 14.
Decide what you will promote, when, and where—and be sure to think about all of the Valentine's Day marketing channels that are available to you, such as email marketing, direct mail, social media, and in-store signage.
Nail down all of the content you need—including headlines, calls-to-action, and social posts—before your Valentine's Day business starts to pick up. Once you're happy with it, schedule your campaigns in your email marketing and social media dashboard tools of choice. There's still time to get at least 1-2 Valentine's Day marketing campaigns out the door.
Looking for Valentine's Day promotions you could use in your business? Try these 11 heartfelt Valentine's Day ideas to increase gifting and grow your business on the most romantic day of the year.
START EXECUTING YOUR VALENTINE'S DAY MARKETING CAMPAIGNS 
As soon as possible, plot out holiday decorations! Customers are already shopping for Valentine's Day, so it's important that you're ready for them when they start to come in. Make a run to the nearest party supply store to stock up on pink, red, and white paper streamers and garlands that you can easily string across your ceiling or displays.
Keep in mind that some marketing tactics take a little more time to execute than others. You may be able to create and deploy social media posts up to the last minute, but it might be a little late to plan on rolling out a direct mail campaign. Unless you're ready to roll this out in the coming days, you may need to rethink your Valentine's Day marketing strategy to incorporate ideas that can be executed quickly.
If you've deployed any marketing campaigns already, or plan to in the coming days, be sure to keep an eye on your email and social campaigns to ensure everything you already have scheduled rolls out as planned. Talk to your staff to make sure they're prepared to handle Valentine's Day rush that might ensue, and that they're prepped with everything they need!
💡Tip: Do not rely on your organic reach, Facebook is showing business page's post to around 1%-5% of their followers. This means very few people will see your Valentine's Day offers. You will need to run a Facebook advertising campaign to reach your potential Valentine's Day customers.
Example: Let's imagine you have a fine dining restaurant in Surry Hills, Sydney, Australia. You have created a fantastic Valentine's Dinner set for two people. You want to get fully booked. One way is to target the right people with a hyperlocal Facebook ad using "Facebook ads detail targeting options". As per below, you can cherry-pick only the people who are near your business. Even if the audience selection is too specific, it is ok. You do not want to waste your dollars. With Facebook ads, you could target people whose life events are: New relationship, Newly engaged, Newlywed and who are in a 1-mile (1.6 km) ratio to your restaurant. The same could apply for a flower shop, gift shop, etc. You can even narrow down this selection to only "Diners" and exclude people who like "Fast food". If you are not familiar with advanced Facebook Advertising targeting, we can help you (just contact us) or you can get a print-friendly version of all the Facebook Advertising targeting options list.
TRACK YOUR VALENTINE'S DAY MARKETING CAMPAIGN RESULTS
If you've been preparing for Valentine's since the beginning of the year, you'll have plenty of time to monitor your promotional efforts and tweak anything that doesn't seem to be working—or double down on what is. If you are already a bit late, there's still a few quick tips you can follow to capitalize on the last-minute audience:
Depending on in-store sales, move hot-selling items to a more prominent display or introduce new promotions to juice up slow sales.
For last-minute shoppers, there is an opportunity to provide personalized service to help customers find the perfect gifts and upsell them on additional purchases.
Run a campaign with Groupon or another daily deal website! Valentine's Day is one of Groupon's busiest times of the year and draws tons of customers to the site looking for the perfect gift for loved ones! Now's a great time to get your products and services in front of this audience for the holiday.
Try a "Valentines Day" referral marketing campaign with Ambassador. Referral marketing dramatically increases existing customer engagement and new customer acquisition while spreading brand awareness about your Valentine's Day campaign. Ambassador marketing experts also share their best practices for creating a referral marketing program for e-commerce companies on Valentine's Day.
Keep your eye on the numbers—and don't be afraid to adjust your plans as needed—right up through February 14. Once your Valentine's Day marketing plans are in full swing, you can breathe a sigh of relief, and start thinking about Easter and Mother's Day!
THE BEST 44 VALENTINE'S MARKETING CAMPAIGNS EXAMPLES
Before we dive into some cool valentine's Day ideas and examples, let's explore what Valentine's Day really is, how it all started how it compares with other popular yearly celebrations.
ABC AUSTRALIA – VALENTINE'S DAY RELATED SOCIAL MEDIA POSTS
AIRBNB VALENTINES DAY EXPERIENCES
This is the perfect time of the year for Airbnb to promote their experiences specially designed for couples. Airbnb has been heavily promoting Valentine's Day experiences on their official Instagram and Facebook accounts.
If you have not used Airbnb, this is the time to sign up get your first $50 dollars off with this link and enjoy your Valentine's Day.
AUSTRALIA ZOO VALENTINE'S DAY MARKETING CAMPAIGN
BENDIGO BANK AUSTRALIA – I LOVE MY COMMUNITY – VALENTINE'S DAY SOCIAL MEDIA POST FACEBOOK
BODHI RESTAURANT – VALENTINE'S VEGAN OFFER DOG-FRIENDLY
BOOKING.COM VISIT NEW YORK IN FEB – VALENTINES DAY CAMPAIGN
February in New York may be chilly but, provided you wrap up warm, you'll be able to enjoy its myriad advantages, too. As well as being the city's cheapest month of the year for accommodation, there's ice skating, romance everywhere for Valentine's Day, the Lunar New Year taking over Chinatown, and Restaurant Week (when the city's finest restaurants offer discounted prix fixe meals for the first week of the month). February in New York is 92% cheaper than the most expensive month of the year. For booking.com it is all about relevant content for the Valentine's Day occasion. Ensuring there is relevant up-to-date content that people are gonna read, get inspired and book.
FIVE BRILLIANT PLACES TO POP THE QUESTION
5 ROMANTIC DESTINATIONS YOU'VE PROBABLY NEVER HEARD OF
BRIDGE CLIMB VALENTINE'S DAY MARKETING CAMPAIGN COMPETITION
Would you love to sing an iconic duet with your significant other on Valentine's Day? Win a double pass to sing your hearts out atop the Sydney harbour bridge! What could be more romantic than watching the sunrise with your loved one from the best vantage point in the harbour on Valentine's Day? Getting to sing your favourite duet on a stage like no other! Three lucky couples will get to climb the iconic arches of the Sydney Harbour Bridge bright and early on the 14th of February where they'll enjoy a stunning view of the sunrise and sing their favourite duet on our karaoke machine. For a chance to win, tell us which duet you'd like to sing with your significant other and why!
BUY SEARCH SELL WEBSITE
Write your unique Valentine's Day message on an Australia newspaper offer.
CANVA VALENTINES DAY MARKETING CAMPAIGN
With millions of customers and one of the most successful Australian startups, Canva knows there is a massive wave of non-designers are creating "Valentine's Day" designs with their easy to use design tool.
Below you can see how Canva promotes the Valentine's Day season on its Facebook page.
COMUNA CANTINA RESTAURANT – VALENTINE'S DAY OFFER EMAIL
Valentine's Day Subject line: "Love is eating tacos together. We are showing you what love is this Valentine's Day"
Valentine's Day Subject line: "💘  Let us show you what love is this Valentine's Day 💘"
DORITOS VALENTINE'S DAY TWO PEOPLE JUMPERS MARKETING CAMPAIGN
Doritos Valentine's Day marketing campaign has launched limited-edition two-person jumpers to celebrate Valentine's day adding a little spice to the special day. Celebrity influencers like Georgia and Lee, the Bachelorette couple, as well as Tindafella (AKA Jarrod Allen) & GF Maddison Bonner, will be wearing the jumper by re-enacting famous celebrity images.  The jumpers showcase Doritos "hot wings" and "ranch" flavour combinations.
DUNKIN DONUTS VALENTINE'S DAY MARKETING CAMPAIGN
Doughnuts + Coffee = Love… especially on your mobile screen! With their Valentine's Day Mobile Wallpapers and Emojis, you can share your love this Valentine's Day. Artist and calligrapher Lauren of Renmade Calligraphy was commissioned for this Valentine's Campaign to bring the joy of heart-shaped doughnuts every time you unlock your mobile phone screen. Check out all four lovable mobile wallpapers, featuring cute sayings and your favourite doughnuts in celebration of the season of love.
eHARMONY VALENTINE'S DAY MARKETING CAMPAIGN
Make your Valentine's Day delicious with Chef'd & eHarmony. eHarmony partnered with Chef'd to create twelve perfect meals for your special Valentine.  Take 15% off your first order on chefd.com using code EHARMONY.  Plus, you'll get a complimentary cake for two courtesy of Nothing Bundt Cake!
FINCH RESTAURANT – VALENTINE'S DAY SEAFOOD PLATTER OFFER
FIVERR VALENTINES DAY CARDS AND FLYERS FROM $6
Fiver actively promotes those freelancers who actively are offering "Valentine's Day" related services. If you are a small business or large, you can use fiverr to find freelancers who can design and create whatever you need for this valentine's day.
GOOGLE PARISIAN LOVE VALENTINE'S DAY MARKETING CAMPAIGN
This classic "Impress a french girl" Google Valentine's Day ad still resonates and get lots of views and shares. I can say it might also work when impressing a "Colombian girl" haha 🙂
HEIDE MUSEUM OF MODERN ART – UNIQUE VALENTINE'S DINNER – INSTAGRAM POST
MAJA ROSE CAKE DESIGN – VALENTINE'S DAY HAMPER BOX INSTAGRAM VIDEO
ME UNDIES VALENTINE'S DAY MARKETING CAMPAIGN
Me undies online fashion retailer knows how to get people's attention during Valentine's day festivities with it is super colourful well-curated photography.
There's Still Time
Love waiting till the last second? Expedited shipping
is here for your V-Day gifts. Order by 2/9, select 2-day shipping at
checkout. Or make it easier and order a gift card.
MR ROSES AUSTRALIA
MUSEUM OF INTERNATIONAL FOLK ART – VALENTINE'S DAY THROWBACKS
NABO VALENTINE'S DAY MARKETING CAMPAIGN E-NEWSLETTER
A new kid on the block of local social media platforms: Nabo; taking advantage of the celebration to send out friendly reminders to its community.
"Send that special someone some flowers for Valentine's Day. With a variety of local florists on Nabo, there are plenty out there and what a great way to brighten up their day"
NATIONAL GEOGRAPHIC – VALENTINE'S DAY PHOTOGRAPHERS' TAKE OVER
NATURAL HABITAT ADVENTURES AND WORLD WILDLIFE FUND – VALENTINE'S DAY QUIZ
Using Interact Quiz maker, these two companies run a Valentine's Quiz campaign that helps you find your animal soulmate, gets you on the World Wildlife Fund email list, and has a call to action to donate in order to help preserve your spirit animal (all the results are endangered species)
NIKON VALENTINES DAY MARKETING CAMPAIGN
To celebrate Valentine's Day, Nikon posts valentine's related content on their Facebook page and also create competitions using social media platform Agora Pulse.
NOOSA BOATHOUSE RESTAURANT – VALENTINE'S DAY OFFER
NRMA TWO-NIGHTS ROMANTIC GETAWAY COMPETITION FOR VALENTINE'S DAY
OPERA AUSTRALIA VALENTINE'S DAY MARKETING CAMPAIGN
Imagine surprising someone you love (or someone you're hoping will fall in love with you) with tickets to the opera. It's a date that you'll always remember.
The perfect gift for Valentine's Day. Imagine surprising someone you love (or someone you're hoping will fall in love with you) with tickets to the opera. You've planned something special. You dress to impress. You meet your date and feel their anticipation. As the lights go down in the theatre, get swept up in a torrid romance or heart-rending tragedy. Bask in the beauty and artistry on stage. At the interval, grab a glass of something sparkling and enjoy the stunning view over Sydney Harbour or the lush interior of Arts Centre Melbourne. It's a date that you'll always remember. It's the perfect Valentine's Day gift.
OPORTO BURGERS – VALENTINE'S DAY DEAL FOR COUPLES
OXFAM INTERNATIONAL – ALL KINDS OF LOVE CAMPAIGN FOR VALENTINE'S DAY
QANTAS LOVE IS IN THE AIR – FACEBOOK VIDEO VALENTINE'S DAY – MARRIED EMPLOYEE COUPLE STORY
RETAILMENOT – WHICH CANDY HEART SAYING ARE YOU? – VALENTINES DAY CAMPAIGN QUIZZ
Using Interact Quiz maker, Retailmenot launched a viral Valentine's Campaign quiz called: Which "candy heart" saying are you? that was completed for over 3.8k users!
SHOPIFY – VALENTINE'S DAY COMMERCE EXPLAINER VIDEO
SITCHU TRAVEL GUIDES – VALENTINE'S DAY DATE NIGHT IDEAS
SWAROVSKI VALENTINE'S DAY MARKETING CAMPAIGN
Thinking about influencers and celebrities for your Valentine's Day? Surely Swarovski got the money to pay for it. This campaign invited key celebrity couples to be a portrait by super talented photographers.
Supermodel Karlie Kloss was selected to be the star of Austrian crystal label Swarovski Valentine's Day Campaign 2018. Spanish model Andres Velencoso,  Maggie Jiang and Daisuke Ueda, Chiara Ferragni and Fedez, Shanina Shaik and her fiance DJ Ruckus also joined Valentine's marketing campaign. Swarovski Creative Director was inspired by the ribbon knot that symbolizes lifelong commitment along with having a seductive twist and brings gorgeous designs to celebrate the romantic holiday that celebrates love and commitment. Some of the top products include dainty little trinkets, bold cuffs, and a double ring along with necklaces and bracelets.
THE BODY SHOP VALENTINE'S DAY GIFT IDEAS MARKETING CAMPAIGN 
Are you an online beauty retailer and got your Valentine's Day section ready? Check out this from The Body Shop….
THE BODY SHOP #SENDINAKISS HASHTAG INSTAGRAM CAMPAIGN FOR VALENTINE'S DAY
TIFFANY VALENTINE'S DAY TATTOO SHOP MARKETING CAMPAIGN 
Tiffany's marketing campaign for Valentine's day focuses on giving its audience a means to create their own content. People can use those virtual tattoos and add them to their selfies and photos. This is a great user-generated content example for Valentine's Day.
TOYOTA AUSTRALIA – FACEBOOK ANIMATED GIF IMAGE – DIFFERENT CAR SIZES AND SHAPES – VALENTINE'S DAY – HEART FINGERS HANDS
UDEMY LOVE AND DATING FOR WOMEN FIND YOUR VALENTINE IN 21 DAYS CAMPAIGN 
More than 1.7k people have paid $18 bucks for this "Love and Dating for Women: Find your valentine in 21 days" course. No wonder why Udemy loves promoting it heavily during this Valentine's Season! Even if it is not your cup of tea, it will remind you that you can pretty much sell any of your skills if you are smart enough to market it.
VALENTINE'S DAY WORST DAY OF THE YEAR – FUNNY SATIRICAL VIDEO
YOINS VALENTINES MARKETING CAMPAIGN WITH VERTICAL VIDEO
Yoins is a brand that knows its audience is on mobile most of the time and vertical video execution makes sense.
Below is a great vertical video execution for Valentine's Day (better to be watched from your iPhone). You can also use the promo code "save15" for 15% off on valentines day.
VALENTINE'S DAY MARKETING NEEDS TO BE CREATIVE
What should a brand do on Valentine's if they aren't selling candies, jewellery or flowers?
Make a parody: with so much going on a parody surely will take people's attention.
Think about singletons as well as couples. Remember that love can be for a friend, parents, children, pets.
Go controversial (in a sexy way).
Invite your customers to be part of it via contest or competition that will bring lots of user-generated content.
WHAT ABOUT EMAIL MARKETING FOR VALENTINES DAY?
Retail Email Blog does a very good job of documenting the most interesting subject lines that are used on Valentine's Day email marketing campaigns. Our favorite selection are:
What's better than flowers or candy for Valentine's Day?
Used by Fredericks of Hollywood in their Valentine's Day campaign.
Cupid made us do it – 14% OFF EVERYTHING! Just today
Used by Norm Thompson
Love at First Sight, Plus Complimentary Shipping‏
Used by Tiffani
20% Off + Tips to Create a Mood in the Bedroom
Used by Art.com
Did you know you can create email marketing sequences with tools such as Active Campaign for Valentines day? An example can be sending a variety of emails to your last year Valentine's customers with some great offers and great content on how to enjoy the day.
Don't have a valentine's day email template yet? No worries… Check out this Valentine Email Template + Online Emailbuilder 2.1
NEXT >>
Show your love Valentine's Day marketing and share this article with your team and colleagues! 🙂
BEST VALENTINES MARKETING CAMPAIGNS EXAMPLES
was brought to you by…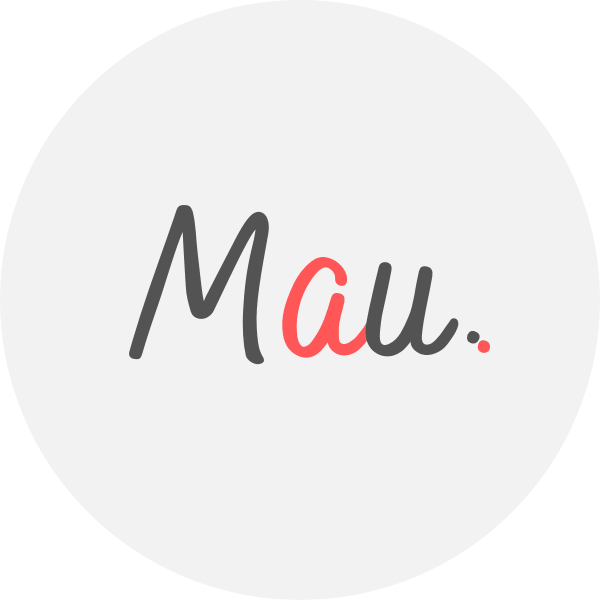 Award Winner Digital Marketer, top Linkedin Influencer, Certified Facebook / Adwords Professional, Certified SEO Consultant, StartUp Investor, Writer, Speaker. 15+ years optimising some of Australia's top brands. MAU.trains marketers via Strategy Workshops & Training Sessions inc his popular Digital Marketing Plan & Social Media Plan templates. MAU. enjoys football, Latin music & hiking while teaching Digital Marketing or completing creative photography briefs and conceptual photography assignments. Subscribe to MAU.'s e-newsletter connect on LinkedIn Instagram Facebook
eDigital – Australia's "Digital Marketing" Destination
Share your opinion below 😀 ⇓
Make the most glorious use of your lips and tongue this Valentine's Day!
Click on below image to find out how 🙂