THE BEST 17 SOCIAL MEDIA SCHEDULING TOOLS & APPS IN 2021
Save insane hours of social media posting with these best social media scheduling tools, apps, platforms and software in 2021. Schedule social media post from your laptop or phone with one of these best social media scheduling apps, tools, platforms and software. Brought to you by Mau, a Senior Digital Marketing Specialist and training facilitator at eDigital.
THE BEST 17 SOCIAL MEDIA SCHEDULING TOOLS & APPS IN 2021
Find below the best social media scheduling tools, apps, software and platforms. Compare their offering and solutions today and make the most of your social marketing.
Make your social media marketing team more productive and get better social media marketing results at scale with one of these best social media scheduling tools & apps.
🔥 Trending > The best social media marketing plan template
Consumer competitions and social media scheduling and publishing tool for Instagram and other social media platforms. Allows you to avoid multiple entries from the same person, just one competition entry per user. Great nice visual reports. AR: 4k. Agora Pulse offers a free trial that includes:
Social Conversations Management at Lightning Speed. Never miss incoming content and get to inbox Zero in minutes.
Easy Social Media Publishing. Schedule, collaborate and publish across the major social networks from one place.
Identify New Business Opportunities. See who's talking about you and find prospects, brand influencers and ambassadors
Shareable Social Media Analytics. Your social media analytics can be easily exported to PowerPoint with awesome graphics.

The easiest way to plan, track and amplify your social media marketing. Create beautiful social media content on desktop or mobile and schedule reminders to post your photos at the ideal time. You can start for free with only one Social Profile per Platform and ten scheduled posts per month. AR: 2.1k
Key features:
Create a consistent social media Schedule. Reach your audience at the ideal times. Boost engagement by staying in touch regularly and sharing your best content.
Track key social media analytics. Measure the performance of your posts to see how your audience is growing and how your followers are engaging with your content.
Plan your social media Post reminders. Fully organize your social media campaigns from desktop or mobile. Receive reminders when it's time to post.
Team collaboration. Collaborate with team members to organize your upcoming social media posts and campaigns. (Available on Buffer for Business version).
Far more than only helping you manage and schedule your Instagram content, Co-Schedule is a drag and drop marketing calendar. You can sync your teams inside a collaborative, cross-functional calendar for social, content, email, events, and more. However, the tool that you can use to actually queue your social media post is an extra payment to your monthly package. They call it "ReQueue". You can add ReQueue to your calendar and eliminate manual social scheduling. You create your messages once, add them to ReQueue, and let CoSchedule intelligently send them out at the best possible traffic times for all your social networks. AR: 5.2k. Monthly packages start at $30.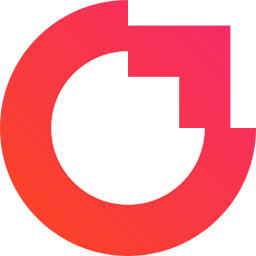 Crowdfire enables you to schedule and publish content to Instagram, Facebook pages, Linkedin, Pinterest and Twitter from one place. You can choose to post manually or it will choose the best times to post based on when your followers are most active. Once you have created your post and written a description, Crowdfire will analyse the information and suggest the best hashtags to use. It offers free social media scheduling when connecting up to three social media accounts and you can have up to 10 posts scheduled at a time for each of your connected social accounts. For eg, 10 posts for Instagram, 10 posts for Facebook, and so on. In order to schedule more posts, you can either upgrade to a higher plan. Or wait for some of the posts in your schedule to be published and make way for new posts. AR: 20.1k
Benefits:
Compose your own posts and schedule them to go out later.
Automatically find and recommend articles and images your audience will love, so you can share them to all your social profile and keep your timelines buzzing!
Keep an eye out for any updates on your website, blog or online shops; and create quick, beautiful posts about the update to easily share on all your social profiles
Schedule all your posts in advance and post them automatically at the best times or at a time chosen by you. Saving you tons of time and effort!
Take away the headache of crafting separate posts for each individual social profile and automagically customize your posts for all your profiles!
Use the Chrome extension to share your favourite pages from the internet to all your social accounts in 2 easy clicks!
Add your favourite websites and blogs as your source for new content using the RSS feature!
Using the Tailored Frequency feature, Crowdfire can schedule the same post to go out multiple times in a month.
Supercharge your Twitter account with features like Non Followers, Fans, Recent Unfollowers, Recent Followers, Inactive Following, Smart Feed, All Following, Competitors Followers, Keyword Search & Friend Check
Crowdfire is a favourite amongst Creators all over the world! Millions of small businesses, artists, writers, influencers, sellers, freelancers, and self-employed individuals use Crowdfire to go big online.

Hootsuite helps you enhance your social media management. You can manage multiple social media networks and profiles from Hootsuite dashboard, schedule and plan your posts and content and measure your performance with their analytics reports. AR:292

Schedule social media posts with Hopper. Automate social media posts, Bulk upload, first comment, multiple accounts image and video posts. AR:35.5k

Iconosquare allows you to plan and draft your social media posts directly from your desktop and smartphone both Android and iTunes apps available. AR: 16.6k. Key features:
Caption your posts in one click. Save your captions and hashtags for future posts.
Visualize your publishing calendar. View and manage all your scheduled Instagram posts in one place.
Preview your Instagram page. See what your Instagram page will look like when your scheduled posts are published.
Get notified when it's time to post. Post to Instagram in no time at all with our mobile app! No more hassle
Later allows you to visually schedule all your social media posts. It offers Instagram Analytics too. You can use this later promo code. AR:3.4k
Key features are:
Schedule posts on Instagram, Facebook, Twitter, Linkedin (personal accounts) and Pinterest
Preview posts as they'll actually appear so you can check you have a consistent aesthetic.
Chrome Extension: you can collect content from around the web with Later extension for Chrome.

Media Library: store photos and videos for multiple Instagram accounts in one place. 

Bulk upload and schedule photos and videos. 

Schedule the same photo or video multiple times.

Add labels to your uploaded media and easily search for them. 

Linkin.bio integration: Make your Instagram feed instantly shoppable with Linkin.bio
Instagram Analytics: Learn more about your audience by tracking likes, followers, and clicks
Mobile access via Google Play or iTunes app.
Access Unsplash's images in Later: find high-quality stock photos, edit to add your own flair, and schedule to your social profiles without a hitch
Loomly is a social media management and scheduling platform that empowers marketing teams to grow successful brands online through collaboration, publishing & analytics features. AR:9k.
Key benefits and features:
Manage all your social media content both organic posts & ads.
Get notified every time someone in your team updates or comments on a piece of content, with email, push, Slack, and Microsoft Teams notifications.
Get post ideas, based on trending topics, RSS feeds, date-related events and social media best practices.
Schedule social media content ahead of time: just set it and forget it, Loomly will publish it for you.
Automated publishing for Facebook, Twitter, Pinterest, LinkedIn & Google My Business
Automated publishing for Facebook Ads & Instagram Ads
Free 15 day trial.
Learn how to write a social media strategy with our top tips and template.
Get the most out of social media with Edgar. Schedule and publish the posts you want, when you want, automatically. Save time and increase your traffic. Meet Edgar is like hiring a content manager for a fraction of the cost. Edgar is the most effective tool to double your traffic by automatically re-sharing your content. MeetEdgar is the social media scheduling tool that grows your business. AR: 20.8k. Key features:
Increase conversions by recycling social media updates. Yes! It's the most effective way to increase conversions without spending money on paid ads, buying followers, or paying for a social media site to promote your content. MeetEdgar users frequently report doubling their usual site traffic once they start using Edgar. You can learn more about how big brands have conquered social media by repeating their updates.
A great mix of social networks. Edgar works with Facebook (Profiles, Pages, Groups), Twitter, and LinkedIn (Profiles, Company Pages). Any post can be sent to one page, all of them, or in any combination
Automatic posting. Edgar's automation gets your content in front of more of your audience. That means more clicks through to your site and it all happens automatically!
A great mix of content at the right time. Edgar extends your social reach and increases engagement by always posting your ideal mix of content when you tell him your audience is online.
Automatic re-share over time. Unlike other social media schedulers, Edgar automatically reshares your Facebook, Linkedin, and Twitter updates again and again over time. You'll never get stuck refilling an empty queue again.
Promote your evergreen content. Resharing your evergreen content keeps your social profiles fresh and drives more exposure for your content. Edgar's automation hedges against being annoying or boring.
Auto-refill queue. No more disappearing updates! Edgar ensures that your content is published on social media day in and day out. Shuffle, start and stop at will – the queue auto-refills from your library of saved updates.
Unlimited Content Library. Store as many updates in your library as you want – they never delete! Organize by category and account, add photos, and pull content from your fave RSS feeds, too.
Complete control on how you sort your content. You'll always have the ideal mix of the types of posts you want to publish! Use default categories or create your own – you have complete control over when and how you share and sort your content.
URL Shortener and In-App Click Tracking.  Shorten your URLs with Rebrandly or Edgar's own custom shortener and find out.
Chrome browser extension. Save time by adding content right from your blog, or from any one of your favourite sites using the Edgar Chrome browser extension.
Auto-expiring content. Got seasonal promos? Edgar lets you set any post to expire at a specific date and time.
Video publishing. Upload video files directly into your Edgar library and he posts it as a native video on Facebook or Twitter.
Unlimited content. You can queue as many posts as you like! MeetEdgar works best for those with a lot of content – like a blog that's been going for a while or a backlog of content that you've been meaning to publish. If you're not sure you have enough content, MeetEdgar lets you add RSS feeds from your favourite sites to include more variety.
Requires minimal time using the tool. MeetEdgar has been designed for those who don't have time to schedule their social media posts every week. Edgar's automation gives you back the time you'd spend re-uploading or resharing content, so you can instead focus on things that are more important to your business. Once you add evergreen content to your MeetEdgar library and set a posting schedule, you only have to check in when you feel like it – or maybe to add a "Use Once" post or two. To get the biggest impact from MeetEdgar, however, we recommend regularly adding new content, auditing your existing content, and tweaking schedules from time to time to keep things fresh.
Easy scheduling. When you upload an update to Edgar, you save it in your library according to what type of update it is – you can create as many of these categories as you like. You can then create a posting schedule for each network based on which types of updates you want to post at what times. Want your main Facebook page to post a link to a blog post every Tuesday at 8 pm? MeetEdgar can easily do that.
Must read > Social media training for Government departments
You can use this social media scheduling software to schedule your Instagram posts in advance for the next few weeks or months. Cost: Pricing starts at $12 per month and offers a 7-day free trial. AR: 18.3k. Key features:
Post visual content straight to your Instagram account
Pre-plan a posting schedule that is optimised to increase engagement on Instagram
Write and remove Instagram comments, right from their interface
Track important analytics that you can use to improve your strategy
Bulk upload photos, potentially saving you hours of time.
Kickstart your social media marketing and manage multiple social accounts from a single dashboard with one powerful and affordable social media scheduling. You can schedule posts on Instagram, Facebook, Linkedin, Twitter and Google My Business. It offers free social media scheduling when connecting up to three social media accounts. RecurPost allows you to automatically share your updates at the best time, saving you hours and increasing your social media engagement every week. Below are the social media accounts you can schedule post with Recur post. AR:65.3k.
Sendible is a social media management and listening tool that helps agencies (white label solution available) and companies boost their productivity on social media. You can try it for free. However, packages start at $49/month. Manage your social networks, schedule messages, engage with your audience, and measure ROI from our all-in-one dashboard. With Sendible, you can manage your social media posting, even when you don't have the time. AR: 14.5k. Key features:
Easy lead generation with their Prospecting tool. Sendible's prospecting tools enable you to build profitable relationships by targeting and collecting prospects through social media, based on specific interests and their level of influence.
Find opportunities via social listening. Monitor keywords to know what's being said about each brand on social networks and blogs. Sendible's social media listening tools help you to prioritize your replies by highlighting whether mentions are positive, negative or neutral.
Put you great content on autopilot. Schedule individually or in bulk and queue best-performing content to repeat. Oversee your team's activity using our interactive calendar or setup workflows so you can approve their content. Our content recommendation engine suggests the best content to share that guarantees more shares and likes.
Instant social media reports. Create stunning social media reports and delight clients with your progress. Use one of our pre-designed templates or create your own by choosing from over 250 charts. Then, automatically deliver reports to clients via email on a schedule you choose.
Easy collaboration between teams. It's simple to collaborate on Sendible. Work more quickly and efficiently using hierarchies, task assignment and approval workflows for your team and stakeholders. Coordinate your content creation by sharing your library.
Great dashboard. No more jumping between different social streams. Get only the social updates you need, instead of a flood of unwanted messages. See which team members have already taken action and what still requires attention.
Mobile Apps. Continue where you left off with Sendible's mobile apps for Android and iOS
Check out > Social media management services for football players

Social Champ allows users to streamline and take control of their social media workflow. Social Champ's repeat function allows users to boost their traffic up to 75%, simply by repeating the same content multiple times throughout the day at pre-scheduled slots. The tool gives you the option of removing posts before re-posting – while preserving analytics from each post, ensuring data is kept. It is one of the few social media scheduling tools available with the functionality of automated post republishing. AR: 49k. Key features:
Social media calendar that provides a quick, visual snapshot of all planned posts.
Content suggestions. You can search for quality content from multiple sources based on your brand interests. Once you subscribe to their favourite RSS feeds, relevant content is automatically posted on your behalf or moved into a queue to be sent in the future. These posts can be tailored by adding text before or after the auto-generated title.
Web browser extension.  Allows you to post content from anywhere from the web without having to open the dashboard.
Schedule and publish without notifications on Instagram, Facebook, Twitter and Linkedin. A calendar that lets you edit and recycle content, approved and paused when there is the need without losing the job you already did. AR:50.2k.
Sproutsocial is a social media management tool that includes Instagram management and post scheduling created to help businesses grow their social media presence. AR: 7.8k. Try it free for 30 days. Key features:
You can easily plan and schedule Instagram posts, monitor hashtags, manage and respond to comments, monitor hashtags and run reports to show rich analytics and insights.
Manage and publish engaging content. You can save time and optimise your Instagram planning with creative tools, intuitive workflows and powerful scheduling feature all within a single platform.
Build great customer relationships. Easily engage followers, track campaigns and source user-generated content with a unified inbox to monitor comments and hashtags.
Benchmark your Instagram performance. With Sproutsocial you can analyse post and profile level data, hashtag usage and performance and track audience engagement across one or multiple accounts.
Streamline your Instagram posting process. Receive push notifications alerting you when it's time to post.
Simplify creative development. Ensure your brand Instagram posts stay on-brand and meet quality standards with editing tools and a centralised asset library.
Great collaborative content calendar. Manage Instagram posts efficiently from a team content calendar with campaign tags and a notifications feed.
Manage multiple Instagram accounts. Connect and manage multiple Instagram profiles from one social management platform without logging in-and-out.
Foster brand loyalty. With a social CRM toolset that helps you engage with customers quickly and personally.
Track and respond to posts published in your business location. Find and engage with customers posting media geo-tagged at your business' location by tracking Instagram locations.
Instagram Post Performance Insights: Quickly identify top-performing posts with Sprout's analytics and track comments, likes and engagement.
TAILWIND ⚡️ popular tool⚡️
Tailwind is one of the most popular post planner and scheduling tools that you can use to enhance your Marketing on Instagram & Pinterest. You can find and schedule great content and get actionable insights via Tailwind's analytics reports. 100k+ customers. AR: 7.1k Top features include:
Instagram post scheduling
Smart Schedule that automatically picks the best times to post
Hashtag Finder that suggests the best hashtags
Smart.bio lets you drive traffic from Instagram with an auto-updating bio link
Colour-coded content plans customised to your goals
Mad-lib style caption templates
Post inspiration to keep you inspired
Grid preview and drag and drop calendar help make your feed beautiful
Hashtag Lists lets you save lists of frequently used hashtags
Simple, actionable analytics
Summary performance emails
Hashtag Finder⚡️Get a fresh selection of hashtags for every post, every time. Hashtag suggestions now appear and refresh as you type.

Tailwind is an Official Instagram Partner tool, keeping your account safe 🍒 
Try Tailwind out for free and get an extra month free with this link
SOCIAL MEDIA SCHEDULING VS MANUAL POSTING
Some marketers still manually post for a few reasons:
Every social platform requires different optimal image size dimensions
Create specific trackable landing URLs and not some automated URLs created by scheduling tools.
Use native emoticons as possible so they render nicely on each social media channel.
Utilise different amount of hashtags per social media platform.
The manual work takes far more time but you will have more control over the final post. They play more with the quality of content posted than the quantity following two key principles: Would that post worth a paid boost? would it people really share it? answering those two questions keeping marketers only manually posting their most optimal campaign content :)
🔥 Trending > The best social media marketing plan template
Last note: Is your marketing not reaching your sales targets? Stop wasting your money on marketing that is not performing? Find how you can increase your sales with our eCom boost program!
THE BEST SOCIAL MEDIA SCHEDULING TOOLS, APPS, PLATFORMS AND SOFTWARE – LIST
was brought to you by…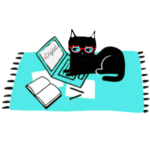 Mau is has been meowing digital marketing for 16+ years. A certified Facebook, Google Ads, SEO specialist and keynote speaker; Mau also offers marketing strategy support & digital marketing training. Mau's Digital Marketing Plan & Social Media Plan templates are used by hundreds of marketers. Subscribe to Mau's newsletter or connect on Linkedin Instagram or Facebook