TOTAL TIKTOK USERS 2020 WORLDWIDE
Find below the total number of Tiktok users in 2020 Worldwide. A Tiktok stat every business owner and marketer should know.
TOTAL TIKTOK USERS 2020 WORLDWIDE
The latest total number of Tiktok users worldwide by June 2020 is 815 million active users. 
A quick question for you:
How much of your Social Media time and money is actually generating benefits for your business?
With your limited time, is it really worth using another new social media channel?
Would you better off pivoting your marketing resources to other areas?
I see this is a ⛔️  MASSIVE ISSUE ⛔️  many times!
Many new business owners, entrepreneurs and marketers naively think the more social media channels they use, the more likely potential customers will like their brands and buy.
Does that sound like you?
That's ok.
You can always change the way you interpret Social Media by starting a differentiated and successful Strategy.
✅  Once you have your Social Media Strategy clearly defined, many things will make more sense and I will assure you will look at social media marketing in a far different new way.
In fact, a well-crafted Social Media Marketing Strategy will:
✔︎ Free up valuable time for you
✔︎ Make you produce far less but better quality content and,
✔︎ You will get greater results as your community of customers will start noticing the changes.
If you believe you have a creative, passionate and curious mind, I invite you to read >> How to write a Killer Social Media Marketing Strategy.
I guarantee you will start doing Social Media in a far more meaningful and effective way.
😀
Do you require Marketing training for you or your team? Contact us today.
Do not miss >> The World's Most Popular 50 Tiktok Influencers
TIKTOK STATS AND BENEFITS FOR BUSINESS AND MARKETING
Currently valued at $75 billion by Pitchbook, TikTok has recently surpassed Uber as the world's highest-valued startup. Some of its key benefits for marketers are:
Higher usage: Of Instagram's 1 billion monthly users, 63% of those continue to log at least once a day (Hootsuite). With TikTok, although still significantly smaller with 500 million active users, over 90% of their total users access the app every single day (orberlo). Additionally, of that 90%, the average time each user is spending on the app is 52 minutes per day. In comparison, Instagram's average consumption from daily users is 28 mins (Hootsuite).
Better content production options: Tiktok is made for creators via their user-friendly in-app features, such as interactive gesture filters and built-in music capabilities. This encourages experimentation with content – which fuels hyper publishing from younger demographics who love to express themselves on Tiktok. It is less about perfection and more about creating easy-to-produce fun videos that entertain. According to influencer marketing hub, over 53% of users uploaded a video in the past month.
Gen Z loves Tiktok. 42% of all TikTok users are between 16-24. Tiktok currently connects with a younger generation in a way that their competitors haven't. By focusing on comedy and fun, it offers a creative outlet and an escape from the seriousness of life challenges. The swipe feature on the homepage acts as a hybrid of Instagram's 'explore', constantly adapting to your interests and serving you an endless stream of content that is undeniably addictive. Outside of the gaming market,
Popular. TikTok is the only app in the Top 5 download that is not part of the Facebook group. It is currently sitting third behind Whatsapp and Messenger. Currently, TikTok has reached over 1.5 billion global downloads. Reaching 1 billion in February 2019, then taking just 8 months to gain half a billion more (SensorTower).
Adults start using Tiktok. in the US, TikTok's adult audience is accelerating. In less than 18 months, the number of adult users has grown by 5.5% (oberlo).  The significant growth is down to multiple factors – a significant one being Jimmy Fallon's partnership with the platform. Fallon's 'TikTok' challenge, which was born out of organic interest before evolving into a partnership, was centred around the #TumbleWeedChallenge and took place in late 2018. According to Tubefilter, his on-air endorsement of the platform generated over 8,000 submissions and 10.5 million impressions. At the time, it was the app's largest spike since it was launched in 2016 and bumped TikTok's overall number of downloads up to almost 80 million in the U.S.
Great partners. Since November 2018, TikTok has announced key partnerships in the States, including the recent deal with the NFL. The deal, centred around more 'challenges' was described by CNBC as "The NFL hoping TikTok will help it score with young viewers."
Huge opportunity. For all the American interest, the majority of marketers have remained relatively skeptical of the platform. According to Digiday, only 4% of US marketers admit to TikTok being part of their campaign strategy. In the same study, Facebook remained in the plans of 89% of strategies. Either the rapid rise of TikTok, or the possibility of engaging with an audience that lacks spending power may be factors marketers are facing when incorporating TikTok. Whilst up and coming creators may be more focused on rattling out content than securing brand deals, from a marketing perspective, it remains very early days. However, few could deny the cultural relevance and TikTok has gathered. The sheer volume of users, regardless of age, simply cannot be ignored. To close out, the Top 52 Creators on the platform have more followers than the combined population of Mexico, Canada, UK, Australia and US. Although many users will be repeated followers, it hardly diminishes the representation of the growing influence of TikTok.
If you haven't heard much about it yet, you will do soon.
YOU CAN HELP US 
 Make a small contribution today so we can continue publishing free content 
NEW TIK TOK LOGO PNG DOUYIN LATEST TRANSPARENT BACKGROUND
was brought to you by…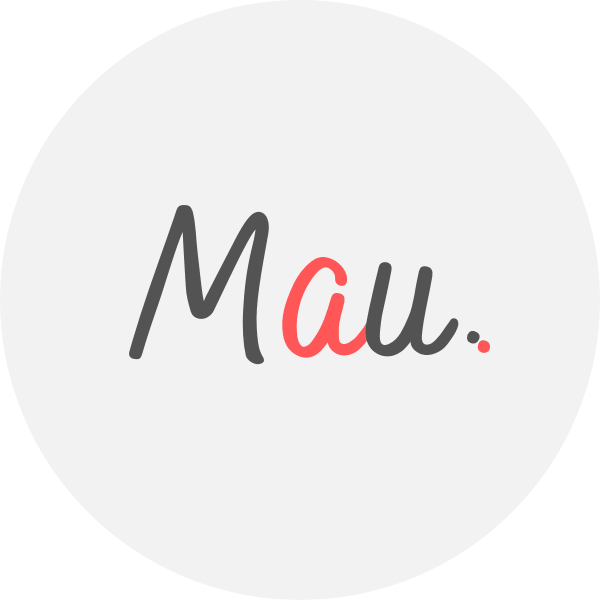 Award Winner Digital Marketer, top Linkedin Influencer, Certified Facebook / Adwords Professional, Certified SEO Consultant, StartUp Investor, Writer, Speaker. 15+ years optimising some of Australia's top brands. MAU.trains marketers via Strategy Workshops & Training Sessions inc his popular Digital Marketing Plan & Social Media Plan templates. MAU. enjoys football, latin music & hiking while teaching Digital Marketing or completing creative photography briefs and conceptual photography assignments. Subscribe to MAU.'s e-newsletter connect on LinkedIn Instagram Facebook
eDigital – Australia's "Digital Marketing" Destination
Share your opinion below 😀 ⇓