TIKTOK ADS INTEREST TARGETING LIST 2022
Get the list of all the current 140 Tiktok's interest targeting options list shown on Tiktok's Ads manager in 2022. Curated by Mau, a Senior TikTok marketing specialist at eDigital.
TIKTOK ADS INTEREST TARGETING LIST 2022
Deliver successful Tiktok advertising results to your boss by cherry-picking from the current Tiktok's 140 audience-specific interests available on this premium print-friendly list on Google Sheets.
TikTok Ads manager does not make it easy for you to print the list so you can review all the TikTok interest targeting options with your team and select only the ones relevant to your business.
Note: Did you know TikTok moved from 49 interest targeting options in 2020 to 140 ones in 2022?
Yes, that's right; TikTok tripled the amount of interest targeting options available in just one year!
That's why professional marketers and business owners are printing this list to cherry-pick (with their teams and bosses) the best interest targeting options to run successful TikTok ads.
This premium list is offered to you in exactly the same way and order presented on the TikTok Ads Manager but with the bonus of easy printing and the magic of using Google Sheets to manipulate/edit this list.
Get immediate access to this premium list today, print it and get your team or boss to decide on the best interest targeting options for your next TikTok ad campaign.
THE SOLUTION YOU HAVE BEEN WAITING FOR
Get this printer-friendly list of the latest TikTok Advertising targeting options presented on Google Sheets.
You get:
✔︎ The complete full list of all 140+ TikTok Audience Interest Targeting Options in 2022.
✔︎ A "Printer-friendly" version to share with your boss, marketing team or agency teams.
✔︎ The most up-to-date list. You will get instant access to the latest version that is presented on TikTok Ads Manager.
✔︎ The same order. All options are listed in the same order as in the TikTok Ads Manager.
✔︎ Real-time collaboration. A Google sheet file you can work in real-time with your marketing and agency teams.
HOW TO GET THIS PREMIUM LIST
Go to Paypal checkout and pay. It's fast, secure and easy!
Once you complete payment, please choose "Return to merchant" to be redirected to our "Thank you" page where you will find the link to your premium list on Google Sheets.
You can always contact us if you have any questions or issues.
Need TikTok marketing support or training? Contact us
Last note: Is your marketing not reaching your sales targets? Stop wasting your money on marketing that is not performing? Find how you can increase your sales with our eCom boost program!
TIKTOK ADS AUDIENCE INTEREST TARGETING LIST
was brought to you by…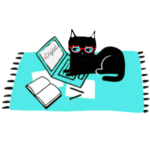 Mau is has been meowing digital marketing for 16+ years. A certified Facebook, Google Ads, SEO specialist and keynote speaker; Mau also offers marketing strategy support & digital marketing training. Mau's Digital Marketing Plan & Social Media Plan templates are used by hundreds of marketers. Subscribe to Mau's newsletter or connect on Linkedin Instagram or Facebook