TIKTOK ADS INTEREST TARGETING LIST 2021
Get the list of all the current 49 Tiktok's audience-specific interest shown on Tiktok's Ads manager in 2021. Curated by Mau, a Senior TikTok marketing specialist at eDigital.
TIKTOK ADS INTEREST TARGETING LIST 2021
Show your Tiktok ads to the right audience by selecting Tiktok's 49 audience-specific interest from the drop-down show on Tiktok's Ads manager.
Tiktok does not make it easy for you to copy/paste the list so you can print it and review it.
That's ok, we have done the job for you and you can the full list of all Tiktok's interest targeting options below! It includes all the current 49 interests targeting options you can show your ads to.
Apparel and accessories
Appliances
Apps

Audio and video players
Online Shopping
Social
Tools

Automobiles
Beaty and personal care

Cosmetics
Wig/hairstyling

Education
Financial services
Food and beverage
Games

Games by Type

Board games
Combat
Educational
Match-three
Shooting

News and entertainment
Pets
Sports and outdoors

Outdoor equipment
Sports equipment

Tech and electronics
Tip: Many new business owners, entrepreneurs and marketers naively think the more noise they publish on TikTok, the more likely potential customers will like their brands and buy. this is a ⛔️  MASSIVE ISSUE ⛔️  many times! Does that sound like you? That's ok. You can always change the way you see TikTok Marketing by starting a successful Social Media Strategy.
✅  Once you have your Social Media Strategy defined, many things will make more sense and I will assure you will look at Instagram Marketing in a far different new way.
In fact, a well-crafted strategy will:
✔︎ Free up valuable time
✔︎ Make you produce far less but better quality content and,
✔︎ You will get greater results as followers and customers will notice.
If you believe you have a creative, passionate and curious mind, I invite you to read my article about How to write a killer Social Media Strategy.
I guarantee you will start doing TikTok Marketing in a far more meaningful and effective way. 😀
Need TikTok marketing support or training? Contact us
Last note: Is your marketing not reaching your sales targets? Stop wasting your money on marketing that is not performing? Find how you can increase your sales with our eCom boost program!
TIKTOK ADS AUDIENCE INTEREST TARGETING LIST
was brought to you by…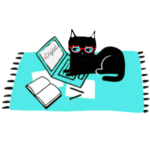 Mau is has been meowing digital marketing for 16+ years. A certified Facebook, Google Ads, SEO specialist and keynote speaker; Mau also offers marketing strategy support & digital marketing training. Mau's Digital Marketing Plan & Social Media Plan templates are used by hundreds of marketers. Subscribe to Mau's newsletter or connect on Linkedin Instagram or Facebook