DRIVING BRISBANE TO CAIRNS ROAD TRIP – TOP 15 BEST STOPS – PLACES TO VISIT 2021
Drive from Brisbane to Cairns road trip with these top 15 best stops, destinations and best places to visit. Print this list and enjoy the whole Queensland coast with your campervan, car, bike, bus or bicycle. Written by Mau, a Senior Digital Marketing Specialist at eDigital.
DRIVING BRISBANE TO CAIRNS ROAD TRIP – TOP 15 BEST STOPS, PLACES TO VISIT & DESTINATIONS 2021
Back in mid-July 2020, while Australias were panicking with the peak of the covid pandemic and few Aussie women were fighting for toilet paper; I decided to rent a campervan and drive slowly the ultimate "Brisbane to Cairns" road trip  (1678 km) for two months and have plenty of time for hiking in national parks, cooking (avoiding unhealthy takeaway food), reading and writing.
Are you ready to send a goodbye email to your colleagues, get inspired to complete this amazing "Brisbane to Cairns" road trip, find amazing natural wonders and discover yourself?
You are in the right place!
Even some of the most followed Australians on Instagram or some of the World's most popular TikTok influencers will be jealous of ya.
A few facts so you can understand why I have chosen the top places I visited:
Fact 1: This was a low budget trip. I did not stay in any luxury caravan parks, camps, hotels. Only a few Airbnbs and most nights I slept inside my "Cassowary" van in random places. Yeah, that's right, "cassowary" is the name of the van.
Fact 2: The van I chose to drive was a Toyota Estima Campervan from Spaceships rentals which brought joys but also some limitations (the most relevant for this article was that it is not a 4×4, limiting the places I could visit). Shush! it costed me just 14 bucks a day.
Fact 3: I travelled solo, which was fine. Once you hit the road, you will quickly realise it get easier to meet people when you travel solo anyway.
Ok cool, now that you know the context and you are ready to read my best stops for a Brisbane and Cairns road trip.
DRIVING BRISBANE TO CAIRNS ROAD TRIP – THE TOP 15 PLACES TO VISIT, DESTINATIONS AND STOPS. 
Number 1 = The top destination/stop I enjoyed the most!
NUMBER 15: CAPE HILLSBOROUGH
Cape Hillsborough is the place to see wild kangaroos and wallabies feeding at the beach in the early morning. Note: you will spot more tourists with their cameras trying to get their selfies with the furry ones. Wait for low tide to walk to Wedge Island. The over-priced Cape Hillsborough Nature Tourist park may not worth the stay but you can easily just park around Ball Bay or Haliday Bay (far fewer tourists) and wake up early to see the kangaroos and wallabies there too. If you have extra time go and check out Seaforth beach.
NUMBER 14: TONDOON BOTANIC GARDENS (GLADSTONE)
I love all botanic gardens, regardless of their quality or type. Just to know some people got together to believe a botanic garden is worth for their community and they try hard to look after it, is worth the visit. This botanic garden connects to a mountain bike trail, I regret I did not have a bike. There is a tropical section of the garden I really enjoyed. Well done Gladstone and I look forward to visiting your botanic garden again in my next visit.
NUMBER 13: MON REPOS TURTLE CENTRE (BUNDABERG)
Yes, some humans care for turtles. This place reminded me of Mazunte on the west pacific side of Mexico. If you love turtles is a must-visit! Caution: In 2021, more than 12 thousand people were on a waiting list to be able to experience the Turtle hatchling guided tour at Mon Repos. If you visit the centre – outside the turtle hatchling season – you can still enjoy the easy walks along the beach nearby. You can easily spend a half-day there.
Moore Park Beach. If you want to avoid the Mon Repos crowds, you can visit the local Moore park beach and also enjoy the turtle hatchling season there. There may not be as many turtles as Mon Repos but hey, watching just one will be enough to get you feeling like Robinson Crusoe. If you do not see turtles, it is ok, you will have a local beach for yourself, it is generally very quiet at Moore Park beach.
⚡️ Trending: Why good people do bad things
NUMBER 12: ROCKHAMPTON
Zamia Walk. Wake up early and get to Mount Archer National Park right in the centre of Rockhampton's northern area and enjoy the whole day hiking. The popular Zamia Walk is quite a demanding hike, but for the professional hiker should be an easy one. Would I go back? A 100% yes!
Rockhampton's colonial architecture
Rockhampton's Botanical Gardens. Once you have seen the beautiful colonial buildings in the centre of Rockhampton, you can head to the Botanic Gardens, make a picnic or go for a run with the locals and enjoy an amazing sunset overlooking the Murray Lagoon. Remember: Rockhampton used to be the biggest trading port in Qld during the colonial era.
NUMBER 11: PALUMA RANGE NATIONAL PARK & CHARTERS TOWERS
Mount Halifax hike. Caution: The Mount Halifax hiking trail is not managed or operated by Qld National Parks so when doing this hike you will be on your own. There are some signs around but ensure you have all the adequate info available to make it a safe hike and do not get lost. This strenuous hike is considered a level 6 hike which will require top fitness levels and attention and recommended only for experienced hikers.
The Mount Halifax hike is magical as you will be totally immersed in nature. You could even spend weeks in this mountain making your own survival camp as seen on Primitive technology – one of Australia's most popular Youtube channels.
How to get to Mount Halifax hike starting place: Go to the end of Pace road and you should be able to see the below sign. Once you see this sign you are in the right place and ready to enjoy an amazing hike with lots of nature, water holes, rock jumping, rope climbing and more.
You won't see many people. This hike is only for serious hikers. Trust me. I have hiked in 38 countries and this one was a tough cookie.
You will be required to do a lot of jumping between rocks, rope climbing.
You may also be followed by a guide dog from a property nearby (349 Pace road – red gate property) who will love hanging out with you, which was quite useful especially on the way down where it can be quite easy to get lost.
"As the tree grows, the sun glows, the river flows, the wind blows, a seed becomes a rose; nature knows we need to be exposed. No fear! have a nice cold ginger beer, it will all be crystal clear, answers will appear, this or next year" Mau
Crystal Creek: Once you finished your Mt Halifax hike, you drive back to the main Pacific Highway and go further north to reach Crystal Creek offering great fun boulders and waterslides you and/or your kids will love. The area offers three different places to park: Little Crystal Creek, Crystal Creek and Big Crystal Creek. Visit them all. Worth it.
I tried to take the below panoramic photo many times but did not manage to keep my hand at the same level to avoid the black marks on it. Forgive me hehe. You can click on the photo to make it bigger.
NUMBER 10: THE WHITSUNDAYS 
Airlie beach. After Noosa and Cairns, Airlie beach is probably the most touristic coastal town in the whole Qld. Airlie beach is the heart of the Whitsundays and all sorts of people arrive there to board a boat to take them to some of the Great Barrier reef's islands nearby. Airlie Beach itself offers a couple of nice places to visit such as Boathaven beach or Shingley beach. I parked for a few nights at the back of the residential area near Campbell creek, with absolutely no issues.
The top Whitsunday islands. You do not have to be on an expensive boat tour with horrendous food; you can also take the public ferry to some of the islands and bring your own quality food. Even takeaway food will be better than food from those dodgy tour boat operators. I tell ya, It did that massive mistake some 20 years ago when I was an ignorant backpacker. I am still ignorant, but would not do it twice. hehe.
Hayman Island/ Hook Island. If money is not a limitation for you, you may want to visit these two islands.
Whitehaven beach Island. Worth a day visit, check if you can also take the public ferry and avoid the over-priced package tours. Expect plenty of backpackers sunbathing here.
Did someone say you must visit Hamilton Island? Forget about it. Hamilton Island is for sure the ugliest of all Whitsundays. Over-developed with no architectural taste and massive deforestation, Hamilton Island will welcome you with its ugliest concrete buildings and towers. Forget that "so cheap to believe" Flight Centre package to Hamilton Island and instead support with your valuable time and money the islands running eco-friendly accommodation.
NUMBER 9: NOOSA & THE SUNSHINE COAST
Noosa National Park. If you have no much time and need to pick one single stop in the whole sunshine coast, Noosa National Park is your best option: amazing beaches, bays, cliffs and the Instagram iconic "fairy" pools with plenty of hot teenage girls in their bikini that would make any wife very jealous of the eye candy.
Glass House Mountains. Expect crowds as the mountains are in close proximity to Brisbane. The mountains offer different climbing levels. Ngungun mountain is probably the safest and most crowded but if you are a professional climber you will enjoy Mount Tibro.
Kondalila National Park. Lovely stop for a whole day hike and enjoy the waterfalls and the waterholes. In winter the water can be very cold. make sure you bring a towel to dry up quickly. If you are already there visit nearby Montville and Gardeners' Falls.
Mount Coorora hike to the summit. You can start the hike right from the centre of Pomona town, passing through the back of the Men's Shed. Lovely safe and steep hike to open your lungs and enjoy the view of the whole Noosa Hinterland.
Eumundi and Pomona. Eumundi offers one of the biggest flea markets in Qld. I found a lot of things made in China, just be picky and buy only locally produced items. On a Saturday in Pomona, watch a silent movie at the longest-running silent movie theatre in the world. If you are not into movies and want some "me-time" you can do a whole silent-meditation week at the Vipassana centre just 10 min drive from Pomona town.
NUMBER 8: DUNK ISLAND
This is the cheapest island in Qld to get to. The ferry trip ticket was the lowest of all ferry trips I have paid for in the whole QLD. But that's not the reason I visited it. I went to Dunk island because it offers a nice hike around the island (as far as I remember it takes around 3 hours) and you will have plenty of time to enjoy the beaches. Bring your lunch and enjoy it at the lookout.
Mission beach. To get to Dunky you will visit Mission beach. Expect plenty of tourists at Mission beach and everything over-priced. If you want to spot cassowaries, you probably need to spend some good hours around The Dreaming Trail, at El Arish Mission Beach Road. I parked my van and slept for free in a secret residential area called: Garner's beach (north side of Mission beach). This is a patrolled beach, so make sure you get up early, enjoy sunrise and get out of there before 6:30 am if you do not want to get booked.
NUMBER 7: MACKAY AREA
Mackay, Mackay! The local dormant mining port town. This town could be bombed by whoever and no one would even care. But hey you can finally see platypus around here.
Broken River Camping ground (Eungella National Park) & Finch Hatton Gorge. This is the place where you will finally see a platypus in the wild. Not only one of two but many. Yeah, that's right! Finally and plenty of those lovely unique animals endemic to Australia. The camp is well set up with lots of lush vegetation around. Tip: it gets very cold at night, bring your own firewood. There are no shops around so make sure you bring your food and anything you may need.
Sky window trail & lookout. Before you get to Broken Hill, the Sky window trail and lookout is a great stop for a rest. The lookout faces east so the best time for photos is between 3 and 6 pm in the afternoons.
Finch Hatton falls. Make sure you stop at the Finch Hatton waterfall and the gorge on the way to Eungella. lovely spot to refresh. You will see Mackay locals with their kids enjoying themselves. Check weather conditions before driving to the Finch Hatton Gorge car park as the road get flooded in the rainy season (Nov to March)
Eimio Beach (Mackay's northern beach) was the perfect spot to park and relax as it has a nice beach and sunsets. You can also visit and chill and Shoal Point, a quiet residential area with a lovely beach. Do not miss the botanic gardens near the centre of Mackay town.
NUMBER 6: YEPPOON
This is probably the top-secret stop in the whole Qld coast. A chilled, beautiful residential town with hills right next to the ocean make so many residential houses have the privilege of amazing sea views. I parked for a few nights right at the top of a hill opposite an empty land patch and enjoy early sunrise and ocean vistas, free of charge, hehe. People with 4X4 like to go to the Red Rock camping (Byfield State Forest) area but I did not go as my campervan did not allow for it. The best sunset spot in Yeppoon is the Summit Lookout via the Bluff Point walking track.
Once in Yeppoon, you can also visit:
 Great Keppel Island. Why this island is so popular? You get secluded beaches, hidden coves and caves and go snorkelling and see manta rays and turtles.
Wilson island. A bit farther away than Great Keppel island, Wilson Island is limited to only 18 guests at any one time. This tiny coral cay island also offers pretty good snorkelling all year round and you may see the green and loggerhead turtle nesting from December to March.
Check out > Most popular travel hashtags for Instagram
NUMBER 5: MAGNETIC ISLAND
What an amazing and lovely island. Just avoid the rainy season (Dec to March) and you will love it. Amazing hikes, amazing beaches, remote, secluded, touristic but not as much as Whitsundays. You could easily spend a week just there. Make sure you make it to the area on the island where you can easily see koalas in the wild. The west side of the island offers amazing hikes while the east side is only accessible only by private boats (This is what I was told – contact me if I am wrong). Take the early ferry rides for a discounted price. Arrive early to the ferry terminal to easily find parking, yes it gets fully packed with cars.
Your challenge: collect the Aussie flag placed at the top of a big rock at the Hawkings Point lookout and replace it with your preferred flag. No one has been able to do it. You may.
Local tip: Want to go skinny dipping in the ocean? Balding Bay (northwest of Magnetic Island) will be your best option, especially in late afternoons when no one is there.
Townsville. And because you will be around Townsville to get to Magnetic Island, make sure you hike up to the Castle Hill lookout in the middle of Townsville (Avoid before/after work hours when locals go to exercise) and if you are into flora you will love the Ethno-botanical Walk at Jezzine Barracks. Just chilling? then head to the Strand rockpools. Do not tell anyone but I had free hot showers at a gym on Flinders st. Contact me if you want to know the name.
"When you travel alone, it will be easier to see and understand the polarities of life and realised you are a dancer between them. You move either way and it is totally ok. You are the owner of your own dance. 
Cleverness ∞ Silliness
Love ∞ Disregard
Joy ∞ Seriousness
Creativity ∞ Uninspired
Courage ∞ Fear
Arrogance ∞ Humbleness
Responsibility ∞ Freedom
Liberty ∞ Limit
Purpose ∞ Negligence
Will to serve ∞ Will to receive
Gratitude ∞ Condemnation
Knowledge ∞ Opportunity to learn 
Excellency ∞ Ordinary" 
NUMBER 4: RAINBOW BEACH
Rainbow beach with or without a 4×4 demands your humble human presence! Just ensure you have at least a whole day to enjoy the massive sand dunes. The sun is strong so get your massive hat out and cover up. Amazing sunsets from the top of the dunes. Do not miss it. Book your camping spot or accommodation in advance as this area is inundated with tourists most of the time. If you are a serious hiker you know there is a multi-day hike from Noosa to Rainbow beach called the Cooloola Great Walk. I have not done it but it is on my bucket list.
NUMBER 3: K'GARI – FRASER ISLAND 
This could easily be the top 1 destination in the whole of Queensland. In the last few years, K' gari (Fraser Island) has been suffering a lot of bushfires so I hope the government work with the local indigenous people to find the best ways to get prepared for bushfire season, including bushfire resistant house designs for both residents and tourist. Yes, there are few hotels but mainly people go camping when visiting the island. If you have a 4×4 you can take the local ferry to the island or alternatively you can book a tour that will bring you to the island with everything included. Remember: this is a massive island: 1,655 square kilometres in size., you may not be able to see it all.
The best K'gari swimming spots are:
Lake McKenzie
Champagne Pools
Lake Wabby
Eli Creek
Wanggoolba Creek
NUMBER 2: WALLAMAN FALLS (GIRRINGUN NATIONAL PARK)
OMG! OMG! That's what you will hear when people arrive at Wallaman falls look out – the longest waterfall in the whole Australian continent. Make sure you take the trail down to the bottom of the waterfall. I challenged a young Aussie boy to run from the bottom to the top and we did it in just 18 minutes (If you just walk it up, it may take easily an hour) Yes, you hear it: 18 minutes running all the way up from the bottom of Wallaman waterfalls to the lookout at the top. I got witnesses. hehehe. Even one of the most popular sporting athletes on Instagram would like to run it up.
You can camp at the Wallaman falls camping area which is approx, 10 minutes drive away from the waterfalls. Accessible by any type of vehicle. Bring your own firewood. It gets a bit cold during the night.
NUMBER 1: CAIRNS REGION & TABLELANDS 
The Cairns region and its tablelands are my number one stop, the best thing to do and my top place to visit on your Brisbane to Cairns road trip.
This Cairns region its tablelands have so much to offer that deserved a totally separate article ⬇️
The best things to do in the Cairns region & tablelands
The top 5 stops I missed but still on my bucket list:
Carnarvon Gorge at the Carnarvon National Park. This national park requires plenty of driving time as it is off in-land and if you commit to the drive you probably want to stay there a few days. This national park is an oasis offering sandstone cliffs, cycads and more than 2,000 examples of Aboriginal rock art. In terms of flora and fauna, this biosphere is home to hundreds of different animals including birds, mammals, frogs and reptiles.
Mount Bartle Frere. A hike I still want to do to the highest peak in Qld (1611 metres high). You can start this hike from the easter side (right at the Josephine falls car parking) or somewhere from the west side of the mountain. I will update here the exact west point location soon.
Hinchinbrook Island. The largest Great Barrier Reef island is limited to only 40 people at a time. The Thorsborne Trail is famous for serious hikers who embark on the multi-day Thorsborne trail, (bookings a must), or you can take a charter boat and visit the Instagram famous Zoe Falls inside the island.
Heron Island. This is supposed to be a luxury resort island. The cost of a week on this island may cover the whole road trip but if money is not an issue for you, go!
The Cooloola Great Walk. This is a very popular multi-day hike between Noosa and Rainbow beach covering 102 km of bushwalking normally completed in 5 days by fit hikers.
BIGGEST DISAPPOINTMENT:  1770 (AGNES WATER)
I was expecting 1770 (Agnes Water) to be what Byron Bay or Noosa Beach were 20 years ago: hippy, chilled surfing and relaxing towns but unfortunately what I found was a touristic town with no real charm. Everything is catered for the city holidaymaker and most things are over-priced.
The only reason you would want to get to 1770 (Agnes Water) is due to the fact that is the last beach you can comfortably and safely ocean swim or surf. (no crocs, no jellyfish)
But even the tap water is coming from a desalination plant nearby. So bring your own freshwater if possible.
The short hike to the top of the Bustard Bay lookout is worth a visit. You could see the private boats heading to Heron Island.
I parked my van on Surf Club Ave – just a few metres from the beach – and enjoy a lovely sunrise in the morning.
THINGS TO KEEP IN MIND
The only reliable internet connection in most places is Telstra, the rest will be crap, account for that.
The top place I would not bother to spend not even one hour: Bowen. Do not even google it.
If you are a digital nomad – like me -, before you start your trip get all your marketing automation ready. I would suggest using Mailchimp
If you are sick sleeping in your van, you may want to book an Airbnb and support a local – better than paying expensive hotels.
It will be difficult to play football while travelling in Qld. If Diego Maradona was doing this trip, he may have died from suicide. Still bring the ball and good luck, you may find a human soul ready to kick the ball with you.
Spaceships Toyota Estima campervan's little fridge needed to be switched off every night as there were no solar panels or anything else to power the fridge while the van was off. That made the fridge far less useful.
Final tip: Are your marketing campaigns not bringing the sales you want? Would you like to stop wasting your money on ads not performing? Find how you can boost your sales today!
This article was brought to you by…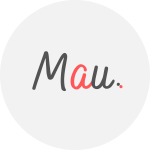 Mau is a Senior Digital Marketing Specialist with 15+ years helping clients solve their digital marketing challenges. Mau is a certified Facebook & Adwords Professional, Certified SEO Consultant and industry speaker. Mau trains marketers via Strategy Workshops & Training Sessions inc his popular Digital Marketing Plan & Social Media Plan templates. Subscribe to Mau's e-newsletter connect on LinkedIn Instagram Facebook