HOW TO MAKE A VIDEO GO VIRAL – BEST TIPS & EXAMPLES
Find below the best tips on how to make a video go viral and win millions of free earned views. Check out below some of the most popular Youtube, Instagram and Tiktok viral video examples. Brought to you by Mau, a Senior Digital Marketing Specialist at eDigital.
HOW TO MAKE A VIDEO GO VIRAL – THE BEST TIPS & EXAMPLES
Find below some of the top Instagram, Tiktok and Youtube video creator tips to make your own video go viral.
WHAT MAKES PEOPLE SHARE A VIDEO?
You can produce a video and make it more shareable and more viral by using some of the below 9 human psychology motivators. There are more, but these give you a good starting point.
If you want to do more research, track down writings on the subject by Freud, Maslow, McClelland, Murray, Costa & McCrae, and Erhard.
MOTIVATOR 1: FUN
Videos that can easily make you laugh will always be welcome and shared by millions of viewers.
CAT LAWYER FUNNY ZOOM VIDEO GOES VIRAL – 10 MILLION VIEWS – FEB 2021
KITTEN ZOOM FILTER MISHAP
CAT VS LOBSTER – 323 MILLION VIEWS
"BEACH AZ BRO" YOUTUBE VIRAL VIDEO – 8 MILLION VIEWS
Nicholas Boshier  – Creator of Beached az bro! (Beached Whale), Trent from Punchy & Bondi Hipsters – Viral and popular Youtube videos.
NICK'S TIPS FOR VIRAL VIDEO…
You never know what's gonna hit but some key elements normally work: needs to be easy to watch, short version, colourful colours, able to watch on your iPhone.

Needs to be sharable (make something that people want to share – advocacy). Give it away – Free.

Youtube is hungry for cool and unique content.

Youtube can also help your content to be a partner with specific brands.

Do not wait for perfection. Create and launch quick, if something bites then you build around it. Create simple stuff – do not complicate it.

Visit, watch and use all the tips given on Youtube's Creators Academy

You need to have a constant desire to push stuff out.

Be willing to suck up, to be bad and learn from mistakes. Next time you will do it better.
The idea got created with $16 dollars and coffee. A simple creation.

Whether you are a creator or not, you have access to a massive audience via Youtube.

Cafe Press allowed them to sell Promotional staff including a Beached az bro g-string!

Supre approached them and they wanted to do a Beached az t-shirt and as soon as they started selling t-shirt via Supre the Beach az concept worked and sold thousands of t-shirts.

Then, ABC (Australian tv channel) came in and wanted to expand the concept with some TV series (episodes).
MOTIVATOR 2: NOVELTY
People who are driven by seeking novelty will share videos that offer a new view of an unfamiliar activity or concept. This American man could not stop drinking cranberry juice while skateboarding and singing Fleetwood Mac's "Dreams" song making his video go viral and producing a meteoric revival of the song.
BAMBOO HOUSE – 67 MILLION VIEWS
People insatiable desire to go back to basics have helped these farmers in Asia get celebrity status.
MOTIVATOR 3: VALIDATION
People who share videos online get an instant "I am a good/smart citizen" boost. By doing the video sharing, they feel positive about themselves and make a statement to the world they are worth having followers on social media as followers get value from the shared content.
MOTIVATOR 4: VOYEURISM
Voyeurism is a powerful motivation in why people share a video. Whether it is schadenfreude, vicarious pleasure or just access to something you cannot see or experience, people will love to create, share or consume these types of videos.
COMPETITIVE SLAPPING IN RUSSIA
The 14 million views video is age-restricted so I cannot be embedded here. You can watch the video on Youtube.
NUSRET GOKCE CHEF (SALT BAE) OTTOMAN STEAK INSTAGRAM VIRAL VIDEO – 16 MILLION VIEWS
Nusret Goksce is probably one of the top 10 most followed chefs on Instagram with more than 33 million followers. He came to stardom when he published his famous 2017 "Ottoman Steak"36-second video on Instagram, reaching more than 16 million views. The Ottoman steak is a mustard-marinated bone-in ribeye retailing for USD$130.
The key for his viral video success:
Make something uniquely simple. It was not about the steak. It was about his theatrical "salt sprinkle" performance over the steak piece.
Twitter discovery. Twitter discovered the video and ran with it. The next day, Bruno Mars tweeted a picture of Salt Bae with the caption "Annndddd I'm out," and a meme was born. Within 48 hours, the Instagram viral video post had 2.4 million views. To date, the viral video has amassed  16+ million views.
Make the experience more accessible. Barely a year after the video went viral, Gokce went on a crazy frenzy and opened more than a dozen restaurants around the world.
Get celebrities in. The names of those who have eaten at his restaurants include Drake, Leonardo DiCaprio and DJ Khaled to Odell Beckham Jr. and P Diddy.
Get media interest. Salt Bae has been featured in dozens of articles and late-night television shows.
Become part of the culture. In, Melbourne, Australia, there is even a mural of him — Gokce is pictured, frozen mid-salt, in his cobra-style pose.
In Jan 2021, The Turkish Ministry for Culture and Tourism announced restauranteur Salt Bae will be part of a new public relations campaign.
DANNY MACASKILL ROOFTOP BMX RIDING – 105 MILLION VIEWS
With 105 Million views, this GoPro and Redbull sponsored video went viral in a fraction of hours.
MOTIVATOR 5: STATUS
Some videos go viral just for the mere fact of people trying to associate themselves with other high-status people or brands.
MOTIVATOR 6: IDENTITY PROJECTION
We want to be able to show who we are and be vindicated in our identity.
HEARING HEARTBEAT – 220 MILLION VIEWS
MOTIVATOR 7: BEING HELPFUL
People are compelled to share videos that they find useful because they want to be perceived as helpful and nurturing to their friends or family. It feels good to be looked at as someone who is competent and knows what she/he is doing.
GARY TURK YOUTUBE VIRAL VIDEO – LOOKUP – 62 MILLION VIEWS
MOTIVATOR 8: MAKE EVERYONE SAFE
Fear is embedded in the most primal part of people's psychology. If people sense danger, their brains have evolved to pay attention. When something terrible is happening, people want to record it and share it with the world so they can find out more and if appropriate, protect themselves.
MOTIVATOR 9: ORDER
Videos that show extreme personality types related to order are likely to go viral. Highly organised and efficient or those who are naturally messier.
MOTIVATOR 10: INSPIRE OTHERS
THE MAGIC OF A KISS- JASON SILVA
Final tip: Are your videos and marketing campaigns not bringing the sales you want? Would you like to stop wasting your money on ads not performing? Find how you can boost your sales today!
HOW TO MAKE A VIDEO GO VIRAL
was brought to you by…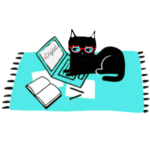 Mau is has been meowing digital marketing for 16+ years. A certified Facebook, Google Ads, SEO specialist and keynote speaker; Mau also offers marketing strategy support & digital marketing training. Mau's Digital Marketing Plan & Social Media Plan templates are used by hundreds of marketers. Subscribe to Mau's newsletter or connect on Linkedin Instagram or Facebook