THE BEST MARKETING PODCASTS IN 2021
Find below the best 20 marketing podcasts in 2021. The top 20 most popular podcasts to listen and learn marketing for beginners and expert marketers. Get help promoting your marketing podcast, contact us :)
YOU CAN HELP US 
 Make a small contribution today so we can continue publishing free content 
THE BEST MARKETING PODCASTS IN 2021
THE TOP 20 MARKETING PODCAST FOR 2021
Tip: just type the name on your iPhone podcast app to find it :)
20. The Traffic and Funnels Show
Taylor Welch and Chris Evans
The Traffic and Funnels Show is the best show on the planet for client businesses to learn about traffic, funnels, sales, conversions, and marketing coolness. Chris and Taylor are the founders of Traffic and Funnels, a digital marketing consultancy helping you get paid clients from cold traffic, daily.
19. The Digital Marketing Podcast
Ciaran Rogers and Daniel Rowles
An advert-free, weekly digital marketing podcast with listeners in over 180 countries worldwide, The Digital Marketing Podcast combines interviews with global experts, together with the latest news, tools, strategies and techniques to give your digital marketing the edge. Perfect for your daily commute, the podcast aims to be both entertaining and informative. Produced by Target Internet and hosted by Digital Marketing and E-commerce Expert, Ciaran Rogers and Award-Winning Author and Speaker, Daniel Rowles.
18. Perpetual Traffic Podcast
DigitalMarketer
Perpetual Traffic is a weekly podcast produced by DigitalMarketer and hosted by Ralph Burns (Tier 11) and Molly Pittman (teamtraffic.com). The duo shares cutting-edge strategies on acquiring leads and sales for your business through paid traffic. Paid traffic is the act of putting your product, service, or message in front of your target audience… it's the act of acquiring customers online while also building goodwill, and is the lifeline of any business. So, whether you're a media buying expert or you've yet to create your first Facebook or Instagram ad, you'll discover actionable strategies that can be applied today. Perpetual Traffic combines the paid traffic strategies developed at DigitalMarketer with the real-life agency experience of Tier 11 and teamtraffic.com. Listen to real stories of business owners just like you and how they overcame struggles with digital marketing and online advertising. Learn how to make Facebook advertising, Facebook Messenger advertising, Instagram advertising, YouTube advertising, Twitter advertising, Google AdWords, LinkedIn advertising, (and more) work for your business.
17. Online Marketing Made Easy
Amy Porterfield
How do I start an online business? Grow my email list to thousandes of subscribers? Sell more and grow faster? These are just some of the big questions that leading online marketing strategist, Amy Porterfield, digs into on the top-ranked Online Marketing Made Easy Podcast. In addition to mini marketing masterclasses and step-by-step guides, each episode is designed to help you take immediate action on the most important strategies for starting, scaling and automating your online business. Amy's specialty is getting into the online trenches with you. Thinking about creating an online course? Want to promote with webinars? Need help with your Facebook ads? Discover why hundreds of thousands of online business owners turn to Amy Porterfield to generate more profits and to make sense of the online marketing space, implement the strategies that really get results, and turn that side hustle into a business that lasts.
16. I Love Marketing Podcast
Joe Polish and Dean Jackson
I Love Marketing is an ever-expanding world-wide community of people that love marketing and want to keep innovating and learning. This podcast is for Entrepreneurs, small business owners or even start-ups that want inspiration and ACTIONABLE marketing strategies about direct mail ideas, lead generation, lead conversion, getting referrals, email marketing and more. Joe and Dean also discuss psychology, books, people and productivity.
15. CLAXONCAST Podcast
CLAXONCAST
CLAXONCAST takes a deep dive into all things business growth with the worlds most successful brands and the people behind them. CLAXONCAST host Brett Campbell and guests talk leadership, strategy, entrepreneurship and what's truly required to grow and scale successful companies.
13. The Modern Retail Podcast
Digiday
The Modern Retail Podcast hears from retailers and entrepreneurs in the DTC space. Shareen Pathak, Digiday's managing director of editorial products, hosts.
12. The DigitalMarketer Podcast
DigitalMarketer
The DigitalMarketer Podcast is a weekly show produced by DigitalMarketer and hosted by Garrett Holmes and Jenna Snavely. The duo will take you on a journey through the world of digital marketing, diving deep into the topics that digital marketers, like you, can use to help grow your skills and your business. Along the way, they will be interviewing the key players in the digital marketing industry, bringing real-world insight and examples to help you understand how to implement the best marketing strategies that are working right now. So, whether you're a seasoned digital marketing expert, or you're on your path to becoming one, this podcast is perfect for you. What are you waiting for? Turn up the volume, press play, and start your path to becoming the smartest marketer in the room.
11. Marketing Your Business – Marketing Strategies for Business Owners
Stu McLaren
Marketing Your Business is a podcast dedicated to all things marketing. It's a behind the scenes look at the marketing tactics and strategies that lead to a loyal following, growing sales and a business that gives you (the business owner) more freedom in your everyday life. Each episode is short, punchy and packed with takeaways to help you get what you have, in front of a lot more people. It's about leveraging your marketing to build a business that is high in profit, low in stress and one that gives you the ability and freedom to have the greatest impact on the world. Stu McLaren shares what's working selling products online with product launches, online communities, email marketing, social media marketing, content marketing, pay per click marketing and so much more. This is about the marketing that leads to more sales, more profits and a high growth business. This podcast is also about using the power of marketing to give you more freedom. The freedom to work with who you want, where you want while having the time to travel and do all the things you want. It's about reducing the "go-go-go" stress and instead redesigning your business so you can be more present in the lives of those that matter most to you. To laugh more, live more and to create a real difference in the world.
10. Foundr Magazine Podcast
Nathan Chan
This podcast interviews entrepreneurs. (Mark Cuban, Tim Ferriss, Sophia Amoruso, Tony Robbins, Barbara Corcoran, Daymond John & many more). From launching Foundr Magazine, Nathan has gone out and spoken to some of the most successful entrepreneurs and founders in the world to find out exactly what it takes to become a successful entrepreneur. This podcast ask the questions you want to know: How do I get more customers? How do I scale my business? I want to start a business, but just don't know where to start? How did this person get millions of customers and make millions of dollars and have such a massive impact on the world? This podcast showcases entrepreneurial processes, failures, critical lessons learnt and actionable strategies you can use.
9. The Stevie Says Social Podcast
Stevie Dillon
If you're a small business with big dreams but you're feeling stuck when it comes to all things social media, digital and content marketing, this is the podcast for you! The Stevie Says Social podcast provides practical online marketing advice for small business and anyone wanting to market their business online using Instagram, Facebook, Pinterest, email marketing, podcasting, blogging and more.
8. Let's Talk Marketing
Adam Fraser
Host Adam Fraser interviews marketing industry thought leaders from around the globe, including CMOs, academics, authors, consultants and speakers in this podcast about the strategic marketing landscape. By speaking to the brightest minds in the global industry with a wide-ranging 'fireside chat' interview approach, this podcast will help you rise above the noise to join the dots and make sense of the fast-moving and ever-changing marketing sector.
7. B&T's Fast 30
B&T
Running for a snappy half-hour each issue (give or take), B&T's Fast 30 is your one-stop-shop for all things media, marketing and advertising.
6. Socialette: Bite-Sized Online Marketing Podcast
Steph Taylor
A bite-sized online marketing podcast for business owners. Join Steph Taylor as she answers ALL your business marketing questions and deep-dives into the nitty-gritty of online marketing, content marketing, social media marketing and marketing strategy for business owners.
5. The Goal Digger Podcast
Jenna Kutcher
How do I build my dream job? How do I make money online? Am I ready to leave my 9 to 5? How can I create passive income? How can I grow my Instagram following? And the biggest question of all, can I *really* turn my passion into profits? The Goal Digger Podcast where will answer all of these questions and more! Host Jenna Kutcher, brings you the productivity tips, social media strategies, business hacks and inspirational stories that can help you design your dream career. Jenna shares tangible tips and hacks that she used to become a self-made millionaire in photography, online courses, Instagram sponsorships, and navigating the world of being a #girlboss social media influencer. Along with sharing her best-kept secrets, she interviews the best in the industry (Amy Porterfield, Jamie Ivey, Melyssa Griffin, Lori Harder, Cathy Heller and so much more) who will share their secrets to ensure you are seen, heard and hired.
4. Marketing Scoop Podcast
SEMrush
The third season of Marketing Scoop podcast is dedicated to the brightest cases in digital marketing presented by industry experts from such companies as The Entrepreneur, Dell Boomi, Conde Nast, Hexagon, LEGO and many more revealing their unique mix of best practices, tools, insights, and skills that impact your marketing strategy.
3. The Experience Effect Podcast
The Experience Effect
We are living through times of rapid change. New technology has affected almost every area of our lives — so why should the way we do business stay the same? Can new technology take the guesswork out of knowing what your customer really wants? What can neuroscience teach us about how consumers make decisions? And what does the 'age of the customer' really mean for your business?  Real people, practical insights and good business. The Experience Effect — a podcast about doing business in the experience economy. Hosted by Andrew Birmingham & brought to you by SAP.
2. Face 2 Face
Facebook
Ever wondered how some of the biggest businesses on earth are getting closer to their customers than ever before? Join hosts Jules Lund and Tom Hern as they speak to some of Australia and New Zealand's best creative minds to unearth ideas that thrive in a connected world. In the latest series, you can learn how marketers are working across platforms to drive real business outcomes. Discover how to build on consumer love with brands like Whittaker's, transform a struggling retail giant with The Warehouse Group and unite a nation with the New Zealand Olympic Committee.
1. MarCast podcast
MarketingMag
One-on-one conversations with the sharpest minds in Australian marketing. Welcome to MarCast, the Marketing Magazine podcast series. In each episode, host Dave Jackson spends some quality time with a senior Australian marketer to understand their approach to brand building, strategy management, data, technology, leadership and more.
AFFILIATE MARKETING PODCASTS
The Affiliate Report
Derek Gehl
The Affiliate Guy Daily with Matt McWilliams: Affiliate Marketing and Programs
Matt McWilliams, Award-Winning Affiliate Manager
BLOGGING PODCASTS
The Blogging Millionaire
The Blogging Millionaire Media Network
Blogosphere: Serious Influence
Blogosphere
COACHING PODCASTS
Podcasting for Coaches
Britany Felix
Ask the Podcast Coach
Dave Jackson
The Coaches Corner
Lucas Rubix
Business Coaching Secrets
Karl Bryan
CONTENT MARKETING PODCASTS
Content Warfare
Ryan Hanley
Theory of Content
Joshua Unseth, Amber Bracegirdle
The Content Champion Podcast
Loz James: Content Marketing Strategy Expert & Training Provider
The Content 10x Podcast
Amy Woods
Content Boss
Krista Dickson
COPYWRITING PODCASTS
The Copywriter Club Podcast
Kira Hug and Rob Marsh
Copy That Pops: Writing Tips and Psychology Hacks for Business
Laura Petersen, M.A.E.D.
Be The Drop – Investigating Brand Storytelling
Narrative Network
Copy Chief Radio
Kevin Rogers
EVENT MARKETING PODCASTS
Behind The Clipboard Expert Event Tips
Known Associates Expert Event Management Tips
Expert event tips! Whether you're a small business owner, executive assistant, student, bride or just love to impress your social circle, organising events can be a stressful gig – but we're here to help! Tune in as we take you 'Behind the Clipboard' at major events and lift the lid on the tricks of the trade in the event industry! Join our expert hosts, Tamara, Krystle and Mel, as they take you backstage, into the green room, behind the AV desk, the hotel basement and everywhere in between to bring you the best event tips going around. Behind The Clipboard is the easiest and most entertaining way to pick up the extra skills you need to take your events from drab to fab – and all packaged in a weekly sound bite for you to enjoy on the go, wherever you are!
GROWTH MARKETING / HACKING PODCASTS
Growth Marketing Toolbox
Nicholas Scalice: Growth Marketer, Entrepreneur, and Blogger at Earnworthy
The Growth Show
HubSpot
The Authority Hacker Podcast
Gael Breton & Mark Webster
Marketing Mindset: The Growth Hackers Guide to Business Success
Sam Harris
MARKETING PUBLISHING PODCASTS
The Marketing Book Podcast
Douglas Burdett
PODCASTING PODCASTS
PodCraft | How to Make & Run a Great Podcast
The Podcast Host
PROFESSIONAL DEVELOPMENT PODCASTS
I Love Ugly Audio Show
I Love Ugly
Welcome to the I Love Ugly Audio Show, hosted by Valentin Ozich, founder and Creative Director of I Love Ugly. We interview some of the most successful people we know from various areas such as music, fashion, art, politics and sports. We dissect the strategies, perspectives and lessons that have helped these people get out of the trickiest of situations to go on and became successes in their field. We also give you an insight into how our business is run, by giving you mini-lessons that will both inspire and entertain you.
Success Habits of Super Achievers
Kyle Wilson
SEM PODCASTS
The Paid Search Podcast | A Weekly Podcast About Google Ads and Online Marketing
Chris Schaeffer & Jason Rothman: Pay Per Click (PPC) Search Engine Marketing Experts
Search Talk Live Search Engine Marketing & SEO Podcast
Search Talk Live
SEO PODCASTS
The Recipe For SEO Success Show
Kate Toon SEO copywriter and SEO Consultant
The Search Engine Journal Show
Search Engine Journal
The Local SEO Show- Talks with Top SEO's
Matt Versteeg
SOCIAL MEDIA PODCASTS
Social Media Marketing Podcast
Michael Stelzner, Social Media Examiner
The Gospel of Social Media
lynsey Fraser
Social Selling Simplified – Ashley Shaw
Social Selling Simplified – Ashley Shaw
Instagram for Business
Albert Perez
Social Media Lab
Agorapulse
The Social Hub Podcast
Stacey Cranitch
Social Pros Podcast
Jay Baer and Convince & Convert
The Social Launch
Leslie McDermid: Social Media Strategist, Online Marketing, Blogger
Savvy Social Podcast
Andrea Jones – Social Media Strategist
Next Level Facebook Ads Podcast
FBAdsPodcast.com
Social Media Zoom Factor with Pam Moore | Social Media Marketing | Branding |Business | Entrepreneur | Small Business | Digit
Pam Moore Forbes Top 10 Social Media Influencer, CEO Marketing Nutz, Social
The Social Strategy Mum Podcast
Caroline Partridge
SPORTS MARKETING PODCASTS
Sports Geek – A look into the world of Sports Marketing, Sports Business and Digital Marketing
Sean Callanan aka @seancallanan
YOUTUBE CREATORS PODCASTS
YouTube Creators Hub
Dusty Porter
Screw The Nine to Five
Jill and Josh Stanton: Online Entrepreneurs, Podcasters and Bloggers
The Art of Online Business
Rick Mulready
Hashtag: No Filter
Allie McAdam
Foot Traffic Podcast
Stacy Tuschl
OTHER MARKETING PODCASTS
The Futur
The Futur
Rising – Conversations with Leaders On Their Way Up
Direct Agents and Prophet
The Official BNI Podcast
Dr. Ivan Misner
10x Talk
Joe Polish of Genius Network and Dan Sullivan of Strategic Coach
The Dealer Playbook
Michael Cirillo
Unstoppable Success Radio
Kelly Roach
ResumoCast | Segunda Temporada
Gustavo Carriconde
The Amazon FBA Private Labeler Show
Nick Landowski
Genius Network
Joe Polish
Epic Success with Dr Shannon Irvine
Dr. Shannon Irvine
LifeChanger Podcast | How to Grow Your Fitness Business
Sterling Griffin (Founder: LifeChanger Academy)
eCommerce Lifestyle
Anton Kraly
Unseen Unknown
Jasmine Bina, Jean-Louis Rawlence
Six Pixels of Separation Podcast – By Mitch Joel
Mitch Joel
The My Wife Quit Her Job Podcast With Steve Chou
Steve Chou: Ecommerce Expert | Entrepreneur | Blogger | Online Store Owner | Marketer
Get Clarity with Jamie Smart
Jamie Smart
Phorest FM
Phorest Salon Software
THE ANGIE LEE SHOW
Angie Lee
The Hustle & Flowchart Podcast
Matt Wolfe & Joe Fier
Everyone Hates Marketers
Everyone Hates Marketers
Business Blueprint Podcast with Dale Beaumont
Dale Beaumont
Clients on Demand
Russ Ruffino
Inside the ICE House
Intercontinental Exchange
Ace The Gram
Tasha Meys & Viv Conway
eCommerce Fastlane – Shopify – Shopify Plus – E-Commerce – Ecommerce Business
Steve Hutt
Small Business Made Simple Podcast
Jenn Donovan: Marketer and Social Media Expert
Amazon FBA Seller Round Table
Amazon FBA Seller Round Table
Instagram Secrets
Luke Thompson
The Marketing Commute
The Marketing Commute
School of Podcasting
Dave Jackson
The Marketing Companion
Mark Schaefer and Brooke Sellas
The Amazing Seller Podcast
Scott Voelker
eCommerce MasterPlan
Chloë Thomas
Thrive By Design: Business and Marketing Strategy for Fashion, Jewelry and Creative Brands
Tracy Matthews
The Thought Leader Revolution Podcast | 10X Your Impact, Your Income & Your Influence
Nicky Billou
Martial Arts Media Business Podcast
George Fourie
INNER BOSS PODCAST | BRAIN-BASED ONLINE BUSINESS, SALES PSYCHOLOGY
Jen Casey
Double Your Sales Now!
Ursula Mentjes, Author and Sales Coach
Engage Video Marketing Podcast
Ben Amos
Seller Sessions – Amazon FBA and Private Label
Danny McMillan
On Purpose With Alex Beadon
Alex Beadon
Paper Planes Marketing Podcast
Paper Planes Marketing Podcast
The Hirsh Marketing Underground Podcast
Emily Hirsh
Marketing To Mums
Katrina McCarter
Creative Spin Podcast
Jamie Iria
Duct Tape Marketing
John Jantsch
The Digital Analytics Power Hour
Michael Helbling, Tim Wilson, and Moe Kiss
Top Agents Playbook
Ray Wood
Photo Field Notes Podcast: Career Advice for Photographers
Allie Siarto: Photographer and Photography Educator
Secret Sauce – The Restaurant Marketing Podcast
James Eling |Restaurant Marketing, Strategy and Tactics
The Janet Murray Show – Love Marketing, Make Money
Janet Murray
Men On Purpose Podcast
Emerald GreenForest & The Creative Age Consulting Group
The Product Boss Podcast
Jacqueline Snyder and Minna Khounlo-Sithep
Stop, Collaborate & Listen
Jessica Ruhfus, Collabosaurus
MarTech Podcast // Marketing + Technology = Business Growth
benjshap LLC
PPC Den: Amazon PPC Advertising Mastery
The PPC Den
Na Salinha
Daniel Oksenberg
Brandfetti
Anita Siek
Women with Spark
Gemma Moore
The Create a Better Website Podcast with Brenda Cadman
Brenda Cadman
Learn Business & Marketing Skills
Weyk Global Workshops
The Agents of Change: SEO, Social Media, and Mobile Marketing for Small Business
Rich Brooks | Interviews with Marketing Experts | SEO | Social Media Market
The Three Month Vacation Podcast
Sean D'Souza
Manly Pinterest Tips Podcast with Jeff Sieh
Join Jeff Sieh as he interviews Pinterest Power Pinners like Cynthia Sanche
The CMO Show
Filtered Media
Your Next Chapter
Angela Raspass
YOU CAN HELP US 
 Make a small contribution today so we can continue publishing free content 
Experts On The Wire (An SEO Podcast!)
Dan Shure (SEO)
Speaking Your Brand: A Public Speaking Podcast
Carol Cox
The SIGRUN Show
SIGRUN
The Intuitive Customer – Creating ROI by improving your Marketing & Customer Experience
Beyond Philosophy
Market Proof Marketing: New Home Builder Marketing Insights
Kevin Oakley & Andrew Peek: New Home Marketing from Do You Convert
Your Next Million
Frank Kern
Business and BS Podcast
Business and BS Podcast
Doug.Show
Doug Cunnington, PMP
The SimplyBe. Podcast
Jessica Zweig
BRANDED: Build, Launch, & Scale Your Brand Online
Brodie Pierson
Home-Views
Jordan Staiger
This Old Marketing
Joe Pulizzi & Robert Rose
Between Now and Success
Steve Sanduski
The Echo Chamber PR Show | Holmes Report
Holmes Report
Igor Kheifets List Building Lifestyle
Igor Kheifets
Teach Traffic
Ilana Wechsler
The Brainy Business | Understanding the Psychology of Why People Buy | Behavioral Economics
Melina Palmer
Everyday Espionage Podcast
Andrew Bustamante
It's A TRIBE Thing — Behind The Scenes of Successful Membership Sites
Stu McLaren
Private Practice Elevation with Daniel Fava
Daniel Fava of Create My Therapist Website
Demystifying Data
Chris Clegg
MOOD.
Bridget Stapledon
Fat Stacks Podcast
Jon D.
The All-Star LinkedIn Profiles Podcast
Janine Hogan
Brainfluence
Roger Dooley
SMC: School Marketing and Communications
imageseven
Life Science Marketing Radio
Chris Conner
Bringing Business to Retail
Salena Knight
More Cheese Less Whiskers
Dean Jackson
Thrive LOUD with Lou Diamond
Lou Diamond
Secret MLM Hacks Radio
Steve Larsen: Automated Downline Recruiting
The Basic Girl Marketing Podcast
Danielle Cevallos
Marketing Geeks
Justin Womack – Marketing SEO
Keeping Business Real
Lisa Corduff
The Woodshed
Alex Bogusky, Chief Creative CPB
Rekindle
Robert Gerrish
Building Your Business with doTERRA-Empowered Success
doTERRA International LLC.
Teacher Hustle Podcast
Alissa McDonald
Auto Brand Podcast
Ryan Feyer
Ultimate Marketer | A Real Digital Marketing Podcast
Orlando Rios
The Marketing Solutions Podcast
Sonya McIntyre Reid
Modern Marketing Engine podcast hosted by Bernie Borges
Bernie Borges – Host of the Modern Marketing Engine Podcast
Boss Girl Creative | A Podcast for Women Creative Entrepreneurs
Taylor Bradford
Help My Business! Marketing Tips
Andrew Lock: The Yoda of Marketing, Entrepreneur and Small Business Advisor. Sometimes confused with Tim Ferriss, Pat Flynn, John Lee Dumas, Darren Rowse or Andrew Warner, but I have a British accent ;)
Marketing Today with Alan Hart
Alan B. Hart
1000 Authors
Vicky Fraser
Online Marketing Strategies Podcast
Phil Adair
The Gentle Business Revolution Show
Sarah Santacroce, Entrepreneur, Thought Leader
On Brand with Nick Westergaard
Nick Westergaard
The Small Business Success Podcast, by Infusionsoft
Clate Mask, CEO of Keap & Scott Martineau, Co-Founder
Sales Funnel Radio
Steve Larsen
The Wealthy Babe Podcast
Autumn Bensette
The Oren Klaff Project
Oren Klaff
Community Influencer™ Show
Aarin Chung
Interactive Minds podcast
Louisa Dahl
Let's Talk Loyalty
Paula Thomas
Add To Cart
Nathan Bush
Playing for Keeps
Churn Buster
Break Through The Noise with Jon Morrow
Jon Morrow
The Shine Show
Salome Schillack
The YouTube Power Hour Podcast
Erika Vieira
Open For Business
Anthony Murphy
Beyond Billables
Beyond Billables
PaschOn PodCast with Brian Pasch
Brian Pasch
LAWsome
Consultwebs
Landing Page School Podcast
Nicholas Scalice: Growth Marketer and Founder of Landing Page School and Ea
THE 414 – B2B Marketing Podcast
James Rostance
Swipe Up
Katherine McDermott
Personal Brand Journey with Jamie M Swanson
Jamie M Swanson
The Josh Peak Show
Josh Peak
BUSINESS MUMMA
MUMMA DIGITAL
The Mobile Marketer
Levy Reyes
Steel Pushers
Steel Pushers
Em and April – Talking Business, Social and Llamas
Em Figgis
Waves Social Podcast
Mitzi Payne & Mike Payne
Influence: Exploring The Good, The Bad, and The Ugly Of Advertising
WeTransfer
ENGINE Presents
ENGINE Group
All Systems Go! with Chris L. Davis
Chris L. Davis
Strength In Business
Krisz Rokk
Didn't See It Coming by Marc Stoiber
Marc Stoiber
Shipping Podcast – listen to the maritime professionals in the world of shipping
Lena Göthberg
The Elite Advisor Blueprint®: A Podcast for Financial Advisors
Brad Johnson
PRIV Talks
Privilege
Courage & Clarity
Fizzle.fm
The Unstoppable CEO Podcast
Steve Gordon
Anatomy of a Strategy
Tara Hunt and Carlos Pacheco
Create Your Laptop Life ® – A Marketing & Online Business Podcast
Julie Stoian, Digital Marketing Expert
The Brand Transformation Show by Blirt
Blirt Consulting
Marketing Swipe File
Drift
Member Maker – How to Build a Sustainable Membership Business
MemberSpace
WLK The Talk
WLKR Digital
smj: school marketing journal
Imageseven
RPM Radio
Jay Young
Truth and Soul Inc. The New Zealand Advertising Podcast.
Paul Catmur
The Q and A Sales Podcast
Paul Reilly
Local Business Marketing Show
Latesh SEO
YOU CAN HELP US 
 Make a small contribution today so we can continue publishing free content 
Final tip: Is your marketing not bringing the sales you want? Would you like to stop wasting your money on ads not performing? Find how you can increase your sales with our eCom boost program!
BEST 20 MARKETING PODCAST IN 2021 LIST
was brought to you by…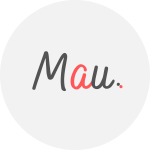 Mau is a Senior Digital Marketing Specialist with 15+ years helping clients solve their digital marketing challenges. Mau is a certified Facebook & Adwords Professional, Certified SEO Consultant and industry speaker. Mau trains marketers via Strategy Workshops & Training Sessions inc his popular Digital Marketing Plan & Social Media Plan templates. Subscribe to Mau's e-newsletter connect on Linkedin Instagram Facebook