BEST CONTENT TYPE IDEAS FOR YOUR MARKETING & SOCIAL MEDIA
Find below the best content type ideas for your marketing and social media. Written by MAU. Digital Marketing Specialist at eDigital.
TOP TIPS WHEN YOU CHOOSE A CONTENT TYPE…
From MAU. Digital Marketing Specialist at eDigital
The content type MUST fit your Story. You should define the story first, the purpose of it and its key audience and then you decide on the best type/format for it. Not the other way around.
Focus the story on the reader! not on the content, fact, etc.
Define what users would be missing if they will never experience the story. This definition will help you choose the right content type too.
Whatever content type you decide creating, remember to get people to focus and remember the story – not get too distracted with the design or navigational elements.
Calculate the cost of brainstorming/producing/publishing and updating your desired content type story and the Return of Investment you want to achieve once the story goes live. There is no point of involving 100 people in the production of the story if the ROI is not going to be great enough.
Get users to spend as little time and

effort

navigating the story and more time enjoying the story so they can remember it and more likely share it with their networks. Remember how easy is to flip a page of a book and why printed books will never be obsolete. the design is so invisible that people can easily be submerged into the story.
Ensure your CMS (Content Management System) allows for multiple content formats within one single story. This will allow you to publish stories using different formats in less time.
Don't create designs that require graphics to be a certain orientation and width, but design it to be fluid and flexible (Specially now in the Mobile era).
BEST CONTENT TYPE IDEAS FOR SPECIFIC COMMUNICATION OBJECTIVES
The above Content Type Wheel by eDigital offer content type ideas for the six most popular marketing and communication objectives:
ENTERTAIN
Video games
Sneak peak
Funny questions
Funny photos
Funny videos
Consumer contests/competitions
Memes
Parodies
Illustrations
Funny info-graphics
Real life events photo/video galleries
Comics
Animations
Interactive displays
INSPIRE
Crows sourced product development – design ideas
Hackatons
Employee stories
Customer stories
Interviews of a inspirational person
Inspirational podcast
Personal biographies
Personal galleries
Donation stories
Community outreach stories
Inspirational Photos
Interactive displays
CONVINCE
Product demos
Free trials
Product reviews
Product ratings
Case Studies
Price guide
Product comparisons
Product features stories
Industry awards stories
Deals/offers/promos/coupons/Discounts
Customer testimonials
Industry expert endorsements
Digital Brochures
Mind maps
INFORM
Media mentions
Media releases
Polls
Price guide
Product updates
Community affiliations
Timelines
Weekly wrap-ups
Predictions
Industry awards
Breaking news
Sneak peaks of new products
Behind the scenes stories
News-jacking stories
Opinion posts
Essays
Interactive displays
Newsgraphics
SUPPORT
Live Chat
Questions and Answers stories/articles (QnA)
Widgets
Site tour videos
How to use videos
Forums
Screen Casts
Product usage guides
Tips from Customers
Tutorials
Instructionals
EDUCATE
Product Reviews
Educational Charts (such as this one!)
Info-graphics
Webinar summaries/recordings/videos
Podcasts or videos from real life keynote speaking sessions
Mind Maps
State of the industry reports
Quizzes
Worksheets
How to articles (fix/maintain/upgrade/dispose)
Top 10/20/100 lists (such as this one!)
Industry survey results (produced/commissioned)
Expert interview series
"How was made" videos
Case studies
Tutorials
Instructionals
e-books
White-papers
Essays
Interactive displays
Some of the top creative Content pieces we love:
Are there different topics of interests across Industries?
Yes, the below infographic from Brandwatch The Social Outlook Report shows that different interest for each industry differs from the average consumer. Meaning, there are certain topics that consumers value far more on each industry than others. Your brand needs to take this into consideration when deciding what topics to talk about.
YOUR CONTENT STRATEGY SHOULD FUEL YOUR CUSTOMER PURCHASE CYCLE AT EVERY PHASE
Related stories: "The visual story experience" by Thomas Baekdal.
WHAT'S CONTENT MARKETING
According to the Content Marketing Institute, Content Marketing is "A strategic approach focused on creating and distributing valuable, relevant and consistent content to attract and retain a clearly defined audience and, ultimately, to drive profitable customer action"
We at eDigital, we are advocates of Content Strategy for many years.  Content and personal experiences are the best way to:
Create relationships with customers.
Enhance micro moments of truth that will lead to purchase or repeat purchase.
Be able to have a compelling argument to earn your customers time and attention.
Optimise all our communication results. With proper content, your brand will be able to generate visits, commentary and shares as no other medium can.
As the purchase decision happens with or without the participation of a brand; marketers can participate on this process of purchase decisions by offering compelling content.
Today, browsing SlideShare.com presentations related to Content Strategy, we found the below which can give you a basic start for your content strategy. Together London Principal, Jonathan Kahn, presentation. Article from Shelly Bowen .
BENEFITS OF HAVING A STRATEGIC CONTENT MARKETING PLAN
Attention is the new currency. A great content strategy keeps you top of mind.
CONTENT STRATEGY SUCCESS IN FIVE STEPS
You START with your business goals and objectives. Talk about these goals with your Content Strategist.
Your content strategist will then oversee this process:
Describe your Sweet Spot: Your business or project matches a need in the market place. You have done market research or you have strong evidence that your (MVP – Minimum Viable Product) will deliver a solution to a specific need.
Define Content Tilt: This is where you need to ensure your content is going to be cooked with a very unique flavour that also solves the need of your prime target. This process might involved doing a Content Audit & Analysis to discover what content you already have. This is usually content that's live online, but can cover other types of content, such as print brochures and whitepapers. The analysis part is like a sniff test. Is all of this content relevant for your prospective and current customers? Does it align with your current business goals? Is it up to date? Also, what's missing?
Build your Audience: A way to confirm your content tilt is going to support you long term is by the amount of people subscribing, viewing and sharing that content. A great way to build your content base is not only by sharing your unique content but also trying to get your audience involved
The Plan: This is where your content strategist will collaborate with other key players — such as SEO experts, editors, content producers, usability managers, and marketing managers — and create content recommendations for you. This may also include guidelines and a core messaging document. Here two areas you will define: Content Type you want to own: is it going to be Audio? Video? articles? podcast? Infographs? etc. Key Platform for Amplification: Are you going to be mainly focused on Facebook, Instagram, your own blog, Youtube, etc.
Execution: Consistent Delivery is key. You want your Audience to feel your brand owns that specific content tilt. You need a process, an agreed schedule is key, and resources to make the plan happen. Your content strategist can help oversee the execution, point you to resources, and even get the content created for you.
MEASURE RESULTS! 
It's important to check in regularly to ensure your content is still doing what it's supposed to — across all platforms. If you have a content manager and a Web analyst on staff, you're in great shape. Take these results and information learned and apply it to your future content marketing programs. Remember, with limited time and resources, you need to be patient to build your audience. Some companies, even content experts such as the Content Marketing Institute took them around two years to build their Audience.
A great book to understand these five steps is "Content Inc: How Entrepreneurs Use Content to Build Massive Audiences and Create Radically Successful Businesses" by Joe Pulizzi. Highly recommended! 🙂
Check for alignment with your current objectives, make any adjustments needed, and repeat steps #2-4. Voila. You have an ongoing content strategy process in place.
WHAT ARE THE BIGGEST PITFALLS ON EXECUTING A GREAT CONTENT MARKETING STRATEGY?
Not getting started. Procrastinating the creation, curation and publishing of unique, relevant content.
Inconsistency. Publish in time frames that you can manage.
WHICH SORT OF CONTENT IS BEST?
The below infographic from Brandwatch The Social Outlook Report shows that different interest for each industry differs from the average consumer. Meaning, there are certain topics that consumers value far more on each industry than others. Your brand needs to take this into consideration when deciding what topics to talk about.
Depends on the audience but generally video is the highest rising type of content as engagement is high.
BEST CONTENT TYPE IDEAS FOR YOUR MARKETING & SOCIAL MEDIA
was brought to you by…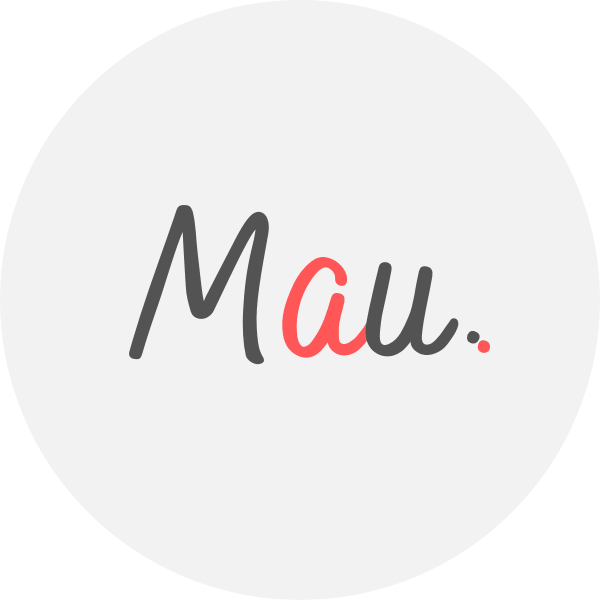 Award Winner Digital Marketer, top Linkedin Influencer, Certified Facebook / Adwords Professional, Certified SEO Consultant, StartUp Investor, Writer, Speaker. 15+ years optimising some of Australia's top brands. MAU.trains marketers via Strategy Workshops & Training Sessions inc his popular Digital Marketing Plan & Social Media Plan templates. MAU. enjoys football, latin music & hiking while teaching Digital Marketing or completing creative photography briefs and conceptual photography assignments. Subscribe to MAU.'s e-newsletter connect on LinkedIn Instagram Facebook
eDigital – Australia's "Digital Marketing" Destination
Share your opinion below 😀 ⇓