THE TOP 30 YOGA HASHTAGS FOR INSTAGRAM 2022
Find the top most popular yoga hashtags for Instagram 2022. Post your yoga photos, images and videos with the best yoga hashtags for Instagram. Written by Mau, a Senior Digital Marketing Specialist at eDigital.
👍🏼 Marketers are reading > The top 25 most followed Aussies on Instagram
THE TOP 30 YOGA HASHTAGS FOR INSTAGRAM IN 2022
As you may have already noticed, Instagram is showing your posts to a few of your followers. Yes, that's right! most of your followers never get to see your posts.
Regardless of the industry, even the fastest-growing industries are having to spend money (boosting their posts) to reach their hard-earned followers on Instagram.
Marketers – obviously – do not like this situation and are stressed and cannot sleep properly at night time trying to find ways to bring sales from Instagram.
If you have taken my marketing strategy training session or are subscribed to my exclusive newsletter, you surely have already put into practice some real & proven marketing techniques to increase your yoga business sales and do not rely on vanity hashtagging.
As a result, publishing popular yoga hashtags has become of the biggest social media marketing distractions, especially for marketers or business owners who still need to improve their social media strategy, customer service or yet meet their business and marketing objectives.
Remember, the gains from popular yoga hashtags are super minimal compared to activating a real marketing strategy for your yoga training or yoga studio.
Not saying more, find below the most popular yoga hashtags on Instagram.
The research was completed by some of our best virtual assistants.
🎯 Popular today > The top 10 social media marketing trends
#YOGA HASHTAG TRENDS FOR 2022
From #eyeyoga (movements that strengthen the eye muscles) to #faceyoga, entrepreneurs are finding new ways to monetise yoga practices into new forms.
Face yoga for example uses "gua sha" stones to bring calmness, release tension, increase circulation and refresh not only your tired "zoom" face but also your life.
Check below the most popular yoga hashtags used on Instagram.
TOP 30 YOGA HASHTAGS FOR INSTAGRAM 2022 – LIST 
Before you start using some of the below most popular yoga hashtags on Instagram, you may want to also use some niche, unique hashtags that will connect you to your exact audience.
For example, if you provide yoga classes for pregnant or breastfeeding women, you may also want to use "#pregnantyoga" related hashtags.
Publishing popular yoga hashtags on Instagram will surely bring you some "likes" to your Instagram content, but it may not be enough to reach your desired audience.
CUSTOMER SEGMENTATION IS KEY
If you want to have – let's say – 30 great exclusive clients per week, then you do not necessarily need thousands of "likes" and "followers" on Instagram.
You may decide to reach – let's say – empty nesters retired women who are looking for fun yoga classes in New York's Central Park South area. That's quite niche and that could be enough business for you. Then you will use far better hashtags as you have defined the exact people you want to reach.
Remember, the gains from hashtags are super minimal compared to activating a real marketing strategy for your yoga training or yoga studio.
I invite you to book a private marketing strategy training session today!
THE WORLD'S TOP 30 YOGA HASHTAGS IN 2022
30. #yogaforeveryone
1+ million posts (related: #yogaforeverybody 0.6m) #yogaforeveryone is an inclusive hashtag to invite anyone – regardless of their skills or abilities – to practise yoga.
29. #yogamat
1.1+ million posts. #yogamat is a popular hashtag for companies and merchants selling yoga mats and other accessories. Always make sure you buy a yoga mat made with natural fabrics.
28. #yogis
1.4+ million posts.
27. #yogafam
1.4+ million posts (related: #yogafamily 0.8m) #yogafam or #yogafamily are popular hashtags to connect with the yoga community regardless of where they are located. You can try adding a specific location or suburb to have more chances to connect with your nearby yoga community. Examples: #yogafamnyc #yogafamlosangeles #yogafammanhattan.
26. #yogastrong
1.4+ million posts. #yogastrong is a popular hashtag to inspire people to keep up their yoga practice.
You will also like > The Top 10 Graphic Design Trends right now
25. #yogaathome
1.4+ million posts. #yogaathome become popular during the covid lockdowns. Still, #yogaathome is a popular hashtag to show your yoga moves in your bedroom or living room.
24. #yogaforlife
1.9+ million posts. #yogaforlife will connect you with all the yoga fans who are truly dedicated to their yoga practice.
23. #yogatime
2.2+ million posts. #yogatime hashtag celebrates the time you have set aside for your yoga exercises and asanas. This hashtag connects you with all the people who want to dedicate daily time to practising yoga.
22. #yogalifestyle
2.8+ million posts (related: #yogastyle 0.4m). A popular yoga hashtag for frequent yoga practitioners, teachers and instructors.
21. #yogacommunity
2.8+ million posts. As with #yogafam, #yogacommunity is a popular hashtag that will connect you with the people who love following other yogis.
💪🏼 You will also like > The top 33 fitness hashtags on TikTok
20. #yogaflow
2.9+ million posts. Need inspiration for your next yoga practice? Follow these favourite hashtags and get daily updates on what's possible with yoga.
19. #yogamom
2.9+ million posts (related #yogamum 0.2m). #yogamom celebrates all those busy mothers who find the time to practice yoga. Mothers of all ages will enjoy following your yoga content that is relevant to them.
18. #acroyoga
3.1+ million posts. The #Acroyoga hashtags celebrate all the people who love practising the mix of acrobatics with yoga poses. #acroyoga is taking the world and can be seen in many parks, beaches and pretty much anywhere.
17. #yogafun
3.2+ million posts
16. #yogafit
3.5+ million posts (related: #yogafitness 1m+)
🔥 Trending > The world's most-followed female fitness stars on Instagram
15. #yogaaddict
3.9+ million posts
14. #yogapants
5.2+ million posts
13. #asana
5.4+ million posts (related #yogaasana 0.8m)
12. #yogajourney
5.8+ million posts
11. #instayoga
5.8+ million posts (related: #yogagram 4m)
I added the above image to distract you.
I am sorry.
I know you really want to get into those top most popular yoga hashtags.
But, hey!
What about you take a break.
Just 10 minutes.
Try a couple of yoga poses.
If you do, please let me know.
I will be so happy to hear you did 😀
💚
10. #yogapose
7.5+ million posts (related: #yogaposes 3.8m+)
9. #yogini
8.4+ million posts (related: #yogisofinstagram 3m – #yogisofig 0.8m)
8. #yogateacher
9.5+ million posts (See below for specific yoga teacher and studios hashtags)
7. #yogachallenge
9.8+ million posts (Also a popular Yoga hashtag on TikTok)
6. #yogagirl
11.1+ million posts
Want to write a successful social media strategy that boosts your sales? A well-crafted marketing strategy will:
✔︎ Free up valuable time for you
✔︎ Make you produce far less but better quality marketing campaigns and content
✔︎ It will increase sales, profit and brand equity
If you believe you have a creative, passionate and curious mind and you are seriously ready to grow your business, I invite you to craft a successful social media strategy today!
I guarantee you will never go back to the same old way you were doing Instagram marketing. 😀
5. #yogalove
13.1+ million posts (related: #yogalover 3m – #iloveyoga 2.4m+)
4. #yogalife
14.5+ million posts
3. #yogainspiration
15.7+ million posts (related: #yogamotivation 1.1m+)
2. #yogi
16.9+ million posts
1. #yoga
110+ million posts
THE TOP HASHTAGS BY TYPE OF YOGA
Pancho (the chihuahua yogi dog has died), you can read the sad announcement 😢  or watch Pancho doing his yogi moves on Instagram too.
AERIAL YOGA HASHTAGS
#aerialyoga 1.1m
#aerialyogalove 74k
#aerialyogateacher 35k
#aerialyogaflow 22k
#aerialyogaclass 21k
#aerialyogateachertraining 14k
#aerialyogagirl 13k
#aerialyogahammock 11k
✔︎ You may also like > The world's top 10 female fitness trainers on Instagram
ACRO YOGA HASHTAGS
#acroyoga 2.8m
#acroyogafun 168k
#acroyogalove 84k
#acroyogachallenge 20k
#acroyogaflow 13k
ASHTANGA YOGA HASHTAGS
#ashtangayoga 1.2m
#ashtangayogachallenge 50k
#ashtangayogalove 31k
#astangayoga 29k
🐱 Just in > The top 10 Australian women on Youtube
BIKRAM YOGA HASHTAGS
#hotyoga 1.6m
#bikramyoga 441k
#hotyogastudio 41k
#bikramhotyoga 23k
#hotyogalife 21k
#brikramyogalife 11k
FASHION YOGA HASHTAGS
#yogapants 4.8m
#yogabody 900k+ million posts
#yogastyle 456k
#yogaleggings 354k
#yogafashion 241k
#yogaclothing 97k
#yogaapparel 79k
HATHA YOGA HASHTAGS
#hathayoga 1.6m
#hathayogateacher 20k
#hathayogaflow 10k
#hathayogaclass 3k
😎 Most view today > The top 30 healthy food hashtags for Instagram
IYENGAR YOGA HASHTAGS
#yogaiyengar 58k
KUNDALINI YOGA HASHTAGS
#kundalini 1.7m
#kundaliniyoga 878k
POWER YOGA HASHTAGS
#poweryoga 582k
PRENATAL YOGA HASHTAGS
#prenatalyoga 438k
🐳 Exclusive > The best "stress relief" quotes for work
RESTORATIVE YOGA HASHTAGS
#restorativeyoga 486k
SIVANANDA YOGA HASHTAGS
#sivanandayoga 64k
VINYASA YOGA HASHTAGS
#vinyasayoga 555k
YIN YOGA HASHTAGS
#yinyoga 1.1m
👍🏼 Editor's pick > The world's most followed sports athletes on Instagram
YOGA TEACHERS & STUDIOS HASHTAGS
#yogachallenge 8.7m
#yogateacher 7.6m
#yogastudio 1.3m
#yogainstructor 1.2m
#yogaclass 1.2m
#yogateachertraining 1m
#yogastudent 715k
#yogachallenges 644k
#yogaforbeginners 440k
#yogaformen 280k
#yogateacherlife 254k
#yogatraining 231k
#yogatips 210k
#yogapractice 161k
#virtualyoga 141k
🚀 Most view today > The most popular food hashtags on Instagram
#yogiintraining 127k
#beginnersyoga 117k
#yogaposture 101k
#yogacoach 67k
#yogabenefits 71k
#yogasession 61k
#yogatransformation 60k
#yogamaster 48k
#yogalesson 48k
#yogatrainer 41k
#yogastudents 31k
#yogiintehmaking 30k
#yogainstructors 29k
#yogateacherlondon 25k
#yogateacherintraining 23k
#clasedeyoga 22k
#yogateachertrainingcourse 21k
YOGA MEDITATION HASHTAGS
#breatheinbreatheout 384k
#deepmeditationtribe 33k
#yogabreath 24k
#deepmeditation 22k
#yogabreathing 14k
YOGA NIDRA HASHTAGS
#yoganidra 480k
#yogranidrasama 25k
#yogicsleep 16k
#yogaforsleep 16k
#yoganidrameditation 14k
#deepsleeping 1k
#yogaforsleeping 0.1k
#sleepingyoga 1k
No idea what Yoga Nidra is? Enjoy following the below introductory Yoga Nidra session
YOGA POSES HASHTAGS
#yogapose 6.5m
#yogaposes 3m
#yogasequence 106k
#yogaposition 16k
🚀 Trending > The top reasons why good people do bad things
YOGA RETREATS & CAMPS HASHTAGS
#yogaretreat 1.7m
#yogaretreats 311k
#yogafestival 153k
#yogacamp 57k
#retirodeyoga 39k
#yofaconference 14k
Make sure you add also #yogaretreat[year] #yogaretreat[country] #yogaretreat[city]
OTHER POPULAR YOGA HASHTAGS
#yogisofig 804k
#yogaforall 798k
#yogilife 754k
#yogaasana 711k
#yogajunkie 701k
#yogagirls 701k
#yogagoals 650k
#yogitea 599k
#asanas 588k
#yogaart 592k
#yogaforeverybody 568k
#yogavideo 514k
#yogaholic 454k
#yogainspo #441k
⭐️ Popular read > The world's most popular fitness apps
#yogabalance 424k
#yogaquotes 291k
#yogadog #287k
#yoginilife 284k
#yoginis 270k
#yogaclothes 269k
#asanapractice 254k
#yogafriends 246k
#yogaaddiction 224k
#yogaforkids 219k
#yogacat 210k
#yoginiofinstagram 199k
#dogyoga 188k
#familyyoga 159k
#yogimom 155k
Yogis are reading > The importance of words in life 🙏🏽
30 POPULAR YOGA HASHTAGS FOR INSTAGRAM REELS
#yogibear 154k
#yogamodel 152k
#yogafood 142k
#yogilove 131k
#yogaworkout 114k
#yogachick 111k
#yogamind 109k
#yogaforstrength 109k
#yogilifestyle 108k
#yogadance 106k
#yogamusic 103k
#yogisofcolor 102k
#instagramyoga 101k
#fityoga 99k
#yogaaddicted 97k
😲 It will surprise you > The most popular travel hashtags on Instagram
#yogitoes 96k
#yogaforrunners 95k
#yogavideos 94k
#yogaquote 94k
#yogiofinstagram 92k
#yogaover40 91k
#yogainspirations 90k
#yogaover50 86k
#yogaspirit 84k
#laughteryoga 78k
#yogaformentalhealth 77k
#yogimama 76k
#strongyogi 75k
#yogacouple 75k
#yogilovebombs 71k
#yogifolife 67k
💌 eDigital newsletter > Join 5k+ subscribers and get proven successful marketing strategies and tips!
GREAT 30 YOGA HASHTAGS FOR INSTAGRAM
#yogisoul 61k
#yogaroutine 57k
#yogischoice 57k
#yogaguy #54k
#yogatop 54k
#yogawomen 53k
#yogaatwork 51k
#yogistyle 51k
#yogaforwomen 50k
#yogaselfie 49k
#yogifood 49k
#yogafreak 49k
#yinyogalove 49k
#yogaforanxiety 47k
#asanayoga 47k
✪ Expert tip: Add popular hashtags to your Instagram yoga videos and stories to increase your chances of being displayed on the Instagram explore page using the hashtag sticker (you can only add one hashtag) or use the text tool (you can add up to 10 hashtags), you can even hide them by placing a sticker on top of them or use the colour tool to make the hashtags invisible but still findable" Mau
#yogaforchildren 44k
#yogadad 41k
#healthyyogi 40k
#yogaisart 39k
#acroyogalife 38k
#yogaforbackpain 37k
#yogiteawisdom 36k
#yogaguru 35k
#yogiwannabe 32k
#youtubeyoga 31k
#yoganation 30k
#functionalyoga 28k
#yogidog #28k
#yogaexercise 27k
#yogahumor 26k
✌️ Donate today and support "always free" content!
FINAL YOGA HASHTAGS TO CONSIDER 
#yogabreak 26k
#yogifriends 26k
#yogibaby 26k
#yogifeet 25k
#yogagoal 23k
#acroyogapose 23k
#traditionalyoga 22k
#yogisurprise 21k
#yogicat #20k
#yogifam 20k
#yogibabe 20k
#yogiapproved 19k
#yogaforweightloss 17k
#yogaover60 17k
#yogilates 17k
#yogasmile 17k
#yogaforwellness 16k
#yogimemes 16k
#yogafordepression 15k
#acroyogaaddicts 14k
#yogikids 14k
#afroyoga 13k
#yogithoughts 13k
#yogifamily 13k
#acroyogaflow 13k
#acroyogabeginners 12k
#yogadancer 12k
#yogaabs 12k
#yogabellies 12k
#healthyoga 12k
#yogaapp 11k
#healthyyoga 11k
#yogainbed 9k
#yogaforscoliosis 8.6k
🐳 Exclusive > The best "stress relief" quotes for work
NICHE 30 YOGA HASHTAGS
#yogaforshoulders
#yogatip
#fityogi
#yogaandcurvy
#teamyoga 12k
#teenyoga 60k
#yogiandhappy
#pregnantyogi
#yogaandfun
#yogacouples
#yogaandsexy
#yogainstagram
#yogaandforty
#iamyoga
#fityogabody
#yogafitover40
#yogiover40
#weareyoga
#yogaencasa
#yogaatfifty
#yogiandhealthy
#yogiandfat
#witnessmyyoga
#yogacomedy
You will also like > The importance of words in life 🙏🏽
NEXT
Last note: Is your marketing not reaching your sales targets? Stop wasting your money on marketing that is not performing? Find how you can increase your sales!
THE MOST USED YOGA HASHTAGS ON INSTAGRAM
was brought to you by Mau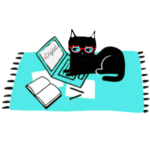 Mau is a certified Facebook, Google Ads, SEO specialist, keynote speaker and one of Australia's top marketing influencers. Mau offers digital marketing strategy support & training. Mau's premium Digital Marketing Plan & Social Media Plan templates are used by thousands of marketers.
Join 5k+ subscribers receiving Mau's newsletter