THE TOP 30 YOGA HASHTAGS FOR INSTAGRAM 2021
Find the top most popular yoga hashtags for Instagram 2021. Post your Instagram images and photos with the best yoga hashtags in 2021. Find below the top 30 yoga hashtags for 2021. Written by Mau, a Senior Digital Marketing Specialist at eDigital.
Uncover the top 30 most popular yoga hashtags for Instagram 2021 below…
👍🏼 Marketers are reading > The most followed Aussies on Instagram – top 10
THE TOP 30 YOGA HASHTAGS FOR INSTAGRAM IN 2021
Check below the most popular yoga hashtags used on Instagram.
TOP 30 YOGA HASHTAGS FOR INSTAGRAM 2021 – LIST 
Before you start using some of the below most popular yoga hashtags on Instagram, you may want to also use some niche, unique hashtags that will connect you to your exact audience.
For example, if you provide yoga classes for pregnant women, you may also want to use "#pregnantyoga" related hashtags.
Publishing popular yoga hashtags will surely bring you likes to your Instagram content, it may not be enough to reach your desire audience.
CUSTOMER SEGMENTATION IS KEY
If you want to have – let's say – 30 great exclusive clients per week, then you do not necessarily need thousands of "likes" and "followers" on Instagram.
You may decide to reach – let's say – empty nesters retired women who are looking for fun yoga classes in New York's Central Park South area. That's quite niche and that could be enough business for you. Then you will use far better hashtags as you have defined the exact people you want to reach.
Need Instagram marketing strategy support? Book an online workshop today!
THE WORLD'S TOP 30 YOGA HASHTAGS
Last updated: Jan 2021 | m = million | k = thousands
#yoga 92m
#yogi 15m
#yogalife 12.5m
#yogainspiration 12m
#yogalove 11.5m
#yogagirl 9.6m
#yogini 7.7m
#instayoga 5.4m
#yogajourney 5m
#asana 4.7m
#yogisofinstagram 3.7m
#yogaaddict 3.6m
#yogafit 3.2m
#yogafun 2.9m
#yogalover 2.7m
🔥 Trending > The world's most followed female fitness stars on Instagram
#yogamom 2.7m
#iloveyoga 2.3m
#yogaflow 2.3m
#yogalifestyle 2.3m
#yogacommunity 2.2m
#yogatime 1.9m
#yogaforlife 1.6m
#yogafam 1.3m
#yogastrong 1.2m
#yogaathome 1.1m
#yogamat 960k
#yogamotivation 944k
#yogaforeveryone 901k
#yogafitness 897k
#yogabody 834k
AERIAL YOGA
#aerialyoga 1.1m
#aerialyogalove 74k
#aerialyogateacher 35k
#aerialyogaflow 22k
#aerialyogaclass 21k
#aerialyogateachertraining 14k
#aerialyogagirl 13k
#aerialyogahammock 11k
ACRO YOGA
#acroyoga 2.8m
#acroyogafun 168k
#acroyogalove 84k
#acroyogachallenge 20k
#acroyogaflow 13k
ASHTANGA YOGA
#ashtangayoga 1.2m
#ashtangayogachallenge 50k
#ashtangayogalove 31k
#astangayoga 29k
BIKRAM YOGA
#hotyoga 1.6m
#bikramyoga 441k
#hotyogastudio 41k
#bikramhotyoga 23k
#hotyogalife 21k
#brikramyogalife 11k
FASHION YOGA
#yogapants 4.8m
#yogastyle 456k
#yogaleggings 354k
#yogafashion 241k
#yogaclothing 97k
#yogaapparel 79k
HATHA YOGA
#hathayoga 1.6m
#hathayogateacher 20k
#hathayogaflow 10k
#hathayogaclass 3k
IYENGAR YOGA
#yogaiyengar 58k
KUNDALINI YOGA
#kundalini 1.7m
#kundaliniyoga 878k
POWER YOGA
#poweryoga 582k
PRENATAL YOGA
#prenatalyoga 438k
RESTORATIVE YOGA
#restorativeyoga 486k
🐳 Exclusive > The best "stress relief" quotes for work
SIVANANDA YOGA
#sivanandayoga 64k
VINYASA YOGA
#vinyasayoga 555k
YIN YOGA
#yinyoga 1.1m
TEACHERS & STUDIOS
#yogachallenge 8.7m
#yogateacher 7.6m
#yogastudio 1.3m
#yogainstructor 1.2m
#yogaclass 1.2m
#yogateachertraining 1m
#yogastudent 715k
#yogachallenges 644k
#yogaforbeginners 440k
#yogaformen 280k
#yogateacherlife 254k
#yogatraining 231k
#yogatips 210k
#yogapractice 161k
#virtualyoga 141k
🚀 Most view today > The most popular food hashtags on Instagram
#yogiintraining 127k
#beginnersyoga 117k
#yogaposture 101k
#yogacoach 67k
#yogabenefits 71k
#yogasession 61k
#yogatransformation 60k
#yogamaster 48k
#yogalesson 48k
#yogatrainer 41k
#yogastudents 31k
#yogiintehmaking 30k
#yogainstructors 29k
#yogateacherlondon 25k
#yogateacherintraining 23k
#clasedeyoga 22k
#yogateachertrainingcourse 21k
YOGA MEDITATION
#breatheinbreatheout 384k
#yogabreath 24k
#yogabreathing 14k
YOGA POSES 
#yogapose 6.5m
#yogaposes 3m
#yogasequence 106k
#yogaposition 16k
YOGA RETREATS & CAMPS
#yogaretreat 1.7m
#yogaretreats 311k
#yogafestival 153k
#yogacamp 57k
#retirodeyoga 39k
#yofaconference 14k
Make sure you add also #yogaretreat[year] #yogaretreat[country] #yogaretreat[city]
OTHER POPULAR YOGA HASHTAGS
#yogisofig 804k
#yogafamily 800k
#yogaforall 798k
#yogilife 754k
#yogaasana 711k
#yogajunkie 701k
#yogagirls 701k
#yogagoals 650k
#yogitea 599k
#asanas 588k
#yogaart 592k
#yogaforeverybody 568k
#yogavideo 514k
#yogaholic 454k
#yogainspo #441k
⭐️ Popular read > The world's most popular fitness apps
#yogabalance 424k
#yogaquotes 291k
#yogadog #287k
#yoginilife 284k
#yoginis 270k
#yogaclothes 269k
#asanapractice 254k
#yogafriends 246k
#yogaaddiction 224k
#yogaforkids 219k
#yogacat 210k
#yoginiofinstagram 199k
#familyyoga 159k
#yogimom 155k
#yogibear 154k
30 POPULAR YOGA HASHTAGS FOR INSTAGRAM REELS
#yogamodel 152k
#yogafood 142k
#yogilove 131k
#yogaworkout 114k
#yogachick 111k
#yogamind 109k
#yogaforstrength 109k
#yogilifestyle 108k
#yogadance 106k
#yogamusic 103k
#yogisofcolor 102k
#instagramyoga 101k
#fityoga 99k
#yogaaddicted 97k
#yogitoes 96k
😲 It will surprise you > The most popular travel hashtags on Instagram
#yogaforrunners 95k
#yogavideos 94k
#yogaquote 94k
#yogiofinstagram 92k
#yogaover40 91k
#yogainspirations 90k
#yogaover50 86k
#yogaspirit 84k
#yogaformentalhealth 77k
#yogimama 76k
#strongyogi 75k
#yogacouple 75k
#yogilovebombs 71k
#yogifolife 67k
#yogisoul 61k
GREAT 30 YOGA HASHTAGS FOR INSTAGRAM
#yogaroutine 57k
#yogischoice 57k
#yogaguy #54k
#yogatop 54k
#yogawomen 53k
#yogaatwork 51k
#yogistyle 51k
#yogaforwomen 50k
#yogaselfie 49k
#yogifood 49k
#yogafreak 49k
#yinyogalove 49k
#yogaforanxiety 47k
#asanayoga 47k
#yogaforchildren 44k
✪ Expert tip: Add popular hashtags to your Instagram yoga videos and stories to increase your chances of being displayed on the Instagram explore page using the hashtag sticker (you can only add one hashtag) or use the text tool (you can add up to 10 hashtags), you can even hide them by placing a sticker on top of them or use the colour tool to make the hashtags invisible but still findable" Mau
#yogadad 41k
#healthyyogi 40k
#yogaisart 39k
#acroyogalife 38k
#yogaforbackpain 37k
#yogiteawisdom 36k
#yogaguru 35k
#yogiwannabe 32k
#youtubeyoga 31k
#yoganation 30k
#functionalyoga 28k
#yogidog #28k
#yogaexercise 27k
#yogahumor 26k
#yogabreak 26k
FINAL YOGA HASHTAGS TO CONSIDER 
#yogifriends 26k
#yogibaby 26k
#yogifeet 25k
#yogagoal 23k
#acroyogapose 23k
#traditionalyoga 22k
#yogisurprise 21k
#yogicat #20k
#yogifam 20k
#yogibabe 20k
#yogiapproved 19k
#yogaforweightloss 17k
#yogaover60 17k
#yogilates 17k
#yogasmile 17k
#yogaforwellness 16k
#yogimemes 16k
#yogafordepression 15k
#acroyogaaddicts 14k
#yogikids 14k
#afroyoga 13k
#yogithoughts 13k
#yogifamily 13k
#acroyogaflow 13k
#acroyogabeginners 12k
#yogadancer 12k
#yogaabs 12k
#yogabellies 12k
#healthyoga 12k
#yogaapp 11k
#healthyyoga 11k
#yogainbed 9k
#yogaforscoliosis 8.6k
#yogaforshoulders 4k
🐳 Exclusive > The best "stress relief" quotes for work
VERY NICHE 30 YOGA HASHTAGS
#yogatip
#fityogi
#yogaandcurvy
#teamyoga 12k
#teenyoga 60k
#yogiandhappy
#pregnantyogi
#yogaandfun
#yogacouples
#yogaandsexy
#yogainstagram
#yogaandforty
#iamyoga
#fityogabody
#yogafitover40
#yogiover40
#weareyoga
#yogaencasa
#yogaatfifty
#yogiandhealthy
#yogiandfat
#witnessmyyoga
#yogacomedy
NEXT
Last note: Is your marketing not reaching your sales targets? Stop wasting your money on marketing that is not performing? Find how you can increase your sales with our eCom boost program!
THE MOST USED YOGA HASHTAGS ON INSTAGRAM
was brought to you by…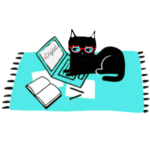 Mau is has been meowing digital marketing for 16+ years. A certified Facebook, Google Ads, SEO specialist and keynote speaker; Mau also offers marketing strategy support & digital marketing training. Mau's Digital Marketing Plan & Social Media Plan templates are used by hundreds of marketers. Subscribe to Mau's newsletter or connect on Linkedin Instagram or Facebook