THE TOP 10 MOST POPULAR FITNESS APPS 2022 RANK LIST
Find the world's top 10 most popular fitness apps 2022 list. World ranking of the free and paid top 10 most downloaded fitness apps list. Written by Mau, a Senior Digital Marketing Specialist at eDigital.
Uncover the top 10 most popular fitness apps in the USA 2022 below…
THE WORLD'S TOP 10 MOST POPULAR FITNESS APPS 2022 RANK LIST
Savvy marketers and even some of the top female fitness influencers on Instagram are looking at the below list to benchmark the best fitness apps and come up with their own fitness apps for their brands, businesses and studios.
m = millions of installs. Source: Apptopia & Penthera report
NUMBER 10: HOME WORKOUTS – NO EQUIPMENT – 2.7m 
NUMBER 9: SAMSUNG HEALTH – 2.8m 
NUMBER 8: FITNESS COACH – 2.9m 
NUMBER 7: BETTER ME – HOME WORKOUTS & DIET – 3.2m 
The BetterMe app offers personalised workout and nutrition plans supported by real human coaches, comprehensive progress tracking, and cognitive therapy practice-based tips. Key features:
A customised wholesome approach to weight loss and weight gain. The app adjusts to your busy schedule, preferences and lifestyle to achieve fast results without harming your health.
Workouts for any level. Whether you're a beginner or a pro, the app got you covered with a variety of exercise sets for at-home or at-the-gym sessions, with zero equipment or a full gym. Even if you've never tried to work out in your life, our simple and clear instructions will help prevent injuries and get you accustomed to a fitness world in record time.
Varied disciplines from cardio to yoga.
Everyone can find something they like, whether it's to get your blood pumping or wind down after a long day.
Easy-to-follow meal plans. Nutrition plans created by certified experts to boost your progress with options like intermittent fasting, keto, vegan, and many more.
Support by certified coaches in chat. Shoot the app's coaches a message if you are unsure about what to do, need motivation or just want someone to talk to!
What you get this fitness app:
Workout Programs: personalized sets of exercises and nutrition to help you get in shape faster
All-new meal plans: dishes picked according to your preferences, and are easy to make thanks to video recipes
Calorie Tracker: know exactly how much you consume a day and monitor your macros all with an intuitive design
New community with daily articles, tips, tricks, and answers to all the FAQs
Personal coach feature so you are always professionally guided and supported through your weight loss journey
Water tracker and step counter to make sure that you're reaching your daily goals
Yoga, running and walking workouts for everyone!
BetterMe offers varied workouts, easy-to-follow meal plans, and useful tips for everyone. There is no need to go to the gym; over 800 workouts can be done at home – with a vast library of exercises, everyone will find something to float their boat: from prenatal yoga to guided interval running, get ready to meet your new favorite way to get in shape fast! Getting in shape has a lot to do with nutrition, and the app carefully hand-picked hundreds of recipes for every taste, cooking time, and budget. Quickly find your new favorite keto breakfast, vegan snack, low-calorie dinner and much more. Want to eat healthy, but following recipes is not always convenient? Worry not! Use Calorie Tracker to add any food item to your daily diary and track your progress even more accurately! The BetterMe app is also integrated with Health Kit, so that you can track your steps inside the actual app as well as log your water and calorie intake. You can see your workout and meal schedule on the main screen and set workout notifications so that the app can remind you to work out at a suitable time. The app also added yoga journeys as well as walking and running workouts to make sure that the app has covered all your daily activity needs.
NUMBER 6: MUSCLE BOOSTER WORKOUT – 3.4m
Get Better, Stronger, Faster, Harder with MUSCLE BOOSTER WORKOUT PLANNER!
When you work out at home or hit the gym, Muscle Booster's smart training algorithm will guide you through the sets, reps, rep ranges and rest between sets, so that you can achieve your training goals.
WHO IS MUSCLE BOOSTER FOR?
Muscle Booster was developed especially for men who care about their health and appearance and want to look and feel amazing. The app is a substitute for a personal trainer and it will help you get in great shape either at home or at the gym. Set your goals: weight loss, muscle gain, or be more active, then select the zones that you want to work on: shoulders, chest, arms, back, belly, legs. Enter your personal data such as age, height, weight, fitness level, etc. According to your goals and personal data, the fitness app smart algorithm will suggest a personalized workout plan – a combination of cardio, strength, recovery and LISS (walking, running, cycling) exercises that will enable you to maximize your results. The basic plan will be created for 60 days and displayed in your calendar. Each week the workout plan will be updated according to your progress and feedback (if the previous workouts were too easy or too difficult for you). Additionally, you will have access to a library of 200+ workouts. Also, the recipes database is included in the app (available in English only).Muscle Booster integrates with HealthKit, so you can export nutrition and exercise data from Muscle Booster to HealthKit, and import fitness data and weight and body measurements from HealthKit to Muscle Booster.
NUMBER 5: FLO MY HEALTH & PERIOD TRACKER – 3.6m
Discover the most popular female health & well-being guide chosen by 200M women, co-created with 100+ leading health & medical experts, and acclaimed medical institutions.
Partner of the United Nations Population Fund in the area of reproductive health
100+ doctors and health experts are part of the Flo Medical Board
Thousands of women log pregnancies every day on Flo
App of the Day in the AppStore in over 30 countries
Best Fertility App 2020, Healthline
No matter your life stage or reproductive goal, personalize Flo to make it unique and relevant for you. Based on advanced AI technology Flo helps you to monitor your cycle, fertility, or pregnancy accurately. As a one-stop solution for all things female health and well-being, you can track all-in-one: period start date and length, fertile window, peak ovulation days, PMS symptoms, flow intensity, birth control, water intake, sleep and step counter, and much more. Follow your baby's growth weekly during pregnancy.
CYCLE & PERIOD TRACKER
Your cycle is so much more than your period. Every woman experiences different symptoms, mood swings, and energy levels each cycle phase. Together with a team of 80+ health experts, Flo helps you to understand your body better. Explore accurate cycle predictions and tips on how to benefit from your cycle phase and hormone levels for clearer skin, better workouts, and more energy.
OVULATION CALCULATOR & PREGNANCY CALENDAR
Discover a personal journey to motherhood with Flo. Get pregnant as soon as naturally possible for you by identifying your most fertile days, and receiving tailored insights. Flo's pregnancy mode gives you access to beautiful images to follow your baby's growth weekly. Calculate your due date, set a countdown, and learn the essentials of newborn care.
LIFESTYLE & FITNESS TRACKER
Log 70+ symptoms and activities to get the most precise AI-based overview of your body's patterns. Keep a diary of your weight, water intake, physical activity, sex drive, moods, and PMS symptoms to monitor changes and receive accurate predictions. Get access to an entire health & well-being multimedia content library with articles, videos and surveys co-created with 100+ experts.
REMINDERS
Schedule reminders of your period approaching, start and end date, your ovulation day, and personalize Flo to get notifications about weight, sleep, water intake, step goal, and birth control.
HEALTH REPORT & ASSISTANT
Get access to your monthly health report with personalized cycle graphs, and indications of your body's patterns. A virtual health dialogue will provide proactive information based on your unique profile and symptoms.
SECRET CHATS
Safely discuss intimate topics, ask questions anonymously and get support from one of the largest female communities worldwide.
Flo uses HealthKit to export your Flo activities into the Health app and to read menstrual cycle data.
🔥 Most view today > The world's most-followed sporting athletes on Instagram
NUMBER 4: HEADSPACE: MEDITATION & SLEEP – 3.8m
Headspace app promise is to get you happy and stressless and sleep soundly. The Headspace app is your guide to mindfulness. You will learn meditation and mindfulness skills from world-class experts such as former monk and Headspace co-founder Andy Puddicombe. Choose from hundreds of guided meditations on everything from managing stress and everyday anxiety to sleep, focus, and mind-body health. Build your practice your way with meditations for every experience level and lifestyle — including short, 3-minute sessions that fit seamlessly into a busy schedule. You can create the conditions for a more restful night with the Sleep app by Headspace. Discover meditations for winding down before bed and falling back to sleep in the middle of the night. Switch off for the evening with sleepcasts, calming stories in interesting locations that are slightly different each night. Explore a wide range of dreamy audio experiences with ambient nature recordings in soundscapes or tranquil sleep music designed to support a restful sleeping environment. Then start off the next morning inspired with The Wake-Up — a short, daily video series made to brighten your day. To help you stay resilient during tough times, Headspace offers the weathering the storm collection, including meditations for coping with sadness, anger, and adapting to change. You can also release stress and tension through movement with Move Mode — mood-boosting, at-home workouts and 28-day mindful fitness courses led by expert trainers, Olympians Kim Glass and Leon Taylor. In just a few minutes a day, Headspace can help bring balance to your everyday life. Want the full experience? Try Headspace Plus for free and access the entire content library.
👍🏼 You will also like > The best influencer marketing strategies for the fitness industry
NUMBER 3: MYFITNESSPAL – 3.9m
With MyfitnessPal you can lose weight and build healthy habits, the easiest all-in-one calorie and macro tracker. MyFitnessPal has one of the biggest food databases available, with over 14 million foods to help you accurately log everything you eat. With Meal Scan you can add your entire meals. Just point your phone's camera for real-time. Join our engaged online community of 200 million members for endless inspiration and advice as you strive to lose weight, get fit, or keep your nutrition & calories on track. This is the app for you if you want to feel empowered to make smarter choices … find motivation & support throughout your journey and conquer all your goals. Download and start your free 30-day Premium trial to gain access to exclusive food and fitness logging tools and expert guidance. You'll discover why MyFitnessPal is one of the top diet and nutrition apps in the U.S.A, received a GQ 2020 Fitness Awards "Best Fitness App", and has been featured in the New York Times, Wall Street Journal and the Today Show.
NUMBER 2: FITBIT: HEALTH & FITNESS – 4.8m
The Fitbit app offers a free 90-day trial for personalised guidance, customised health programs, mindfulness content and 240+ video workouts you can do at home. You can track basic fitness stats and stay motivated on your fitness journey and find the information and inspiration you need to reach your fitness goals. You can find free workouts, nutrition programs, meditation tracks, sleep tools. Automatically sync your data to 3,000+ popular partner apps. The app allows you to see how small moves add up by using your smartphone to track steps and distance. Or pair with a Fitbit tracker or smartwatch to see all-day stats like steps, distance, calories burned, floors climbed and active minutes. Access free video and audio workouts that you can do on your time, right from your living room. You'll find sessions for HIIT, cardio, strength, yoga and more. Plus, start a 90-day free trial of Fitbit Premium to unlock 240+ workouts from popular brands like barre3, Daily Burn, POPSUGAR and Yoga Studio: Mind & Body. You can also discover how long and how well you're sleeping, then improve your nightly routine with Fitbit's innovative sleep tools—including a nightly sleep score, sleep goal setting, bedtime reminders and graphs that show your time in light, deep and REM sleep. The app also allows you to track your heart rate and understand your overall health by using your watch or tracker to record your heart rate 24/7. In the app, find valuable data like resting heart rate trends, time spent in heart rate zones during workouts and a cardio fitness score.
🚀 Soccer fans are loving > The most followed footballers on Instagram – ranking list
NUMBER 1: CALM – 8.6m
✪ Expert tip: "Add popular fitness hashtags to your Instagram videos and Stories to increase your chances of being displayed on the Instagram explore page using the hashtag sticker (you can only add one hashtag) or use the text tool (you can add up to 10 hashtags), you can even hide them by placing a sticker on top of them or use the colour tool to make the hashtags invisible but still findable" Mau
OTHER POPULAR FITNESS APPS
A-Champs
Ane Swim is an Atlanta-based swim apparel maker, which creates swim caps designed to make the water more appealing for diverse audiences
Asensei is a San Francisco-based rowing tech startup helping rowing teams prepare with its connected coaching platform. The company is about to build out a library of exercises including yoga, pilates, rehabilitation, kettlebells, and TRX.
Boost Sports is a Seattle based company offering AI-powered video analysis software.
Citytrow is another New York-based company that offers an at-home digital platform and chain of rowing studios.
Freeplay is a Utah based sports startup
Grind is a Houston-based company offering a basketball hoop that passes the ball back to you.
Liteboxer is an in-home device that brings fitness gamification, hit music and a touch of fun to a boxing workout. The patented system includes lights that smartly pair with music to give the player an intense workout that feels more like a game.
MaxOne is a Michigan based application and system that allows coaches to upload training videos for players.
Obefitness is a New York-based Obe Fitness offering a "personality-driven" exercise platform.
Safety Skin is an Ohio-based company selling reflective skin to improve roadside safety.
Stendo is a french company developing technology to help athletes recover faster by sending "cardio-synchronized massages" through an IoT-enabled bodysuit.
StreamRecap is a Los Angeles-based sportech producing "instant automatic highlights" for high school and college athletes that help with training and recruiting.
SwingVision is a Palo Alto, California based tech company offering technology for professional tennis players such as Andy Roddick and others.
Tempo is a fitness company that develops innovative products to help people progress in their fitness journeys. The Tempo Studio is a home fitness studio that includes real-time guidance and competition-grade weights to help members reach their fitness goals.
Tonal
NEXT
Last note: Is your marketing not reaching your sales targets? Stop wasting your money on marketing that is not performing? Find how you can increase your sales with our eCom boost program!
THE MOST POPULAR FITNESS APPS LIST
was brought to you by…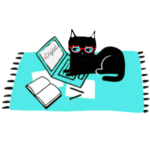 Mau is has been meowing digital marketing for 16+ years. A certified Facebook, Google Ads, SEO specialist and keynote speaker; Mau also offers marketing strategy support & digital marketing training. Mau's Digital Marketing Plan & Social Media Plan templates are used by hundreds of marketers. Subscribe to Mau's newsletter or connect on Linkedin Instagram or Facebook