THE TOP 10 MOST POPULAR FITNESS APPS 2021 RANK LIST
Find the world's top 10 most popular fitness apps 2021 list. World ranking of the free and paid top 10 most downloaded fitness apps list. Written by Mau, a Senior Digital Marketing Specialist at eDigital.
Uncover the top 10 most popular fitness apps in the USA 2021 below…
THE WORLD'S TOP 10 MOST POPULAR FITNESS APPS 2021 RANK LIST
m = million of installs. Source: Apptopia & Penthera report
NUMBER 10: HOME WORKOUTS – NO EQUIPMENT – 2.7m 
NUMBER 9: SAMSUNG HEALTH – 2.8m 
NUMBER 8: FITNESS COACH – 2.9m 
Do not miss >> Instagram top female fitness influencers list
NUMBER 7: BETTER ME – HOME WORKOUTS & DIET – 3.2m 
NUMBER 6: MUSCLE BOOSTER WORKOUT – 3.4m
NUMBER 5: FLO MY HEALTH & PERIOD TRACKER – 3.6m
NUMBER 4: HEADSPACE: MEDITATION & SLEEP – 3.8m
If you need, Instagram marketing strategy support, we run online workshops where we can look at how to improve your Instagram marketing.
NUMBER 3: MYFITNESSPAL – 3.9m
NUMBER 2: FITBIT: HEALTH & FITNESS – 4.8m
NUMBER 1: CALM – 8.6m
✪ Expert tip: "Add popular fitness hashtags to your Instagram videos and Stories to increase your chances of being displayed on the Instagram explore page using the hashtag sticker (you can only add one hashtag) or use the text tool (you can add up to 10 hashtags), you can even hide them by placing a sticker on top of them or use the colour tool to make the hashtags invisible but still findable" Mau
OTHER POPULAR FITNESS APPS
A-Champs
Ane Swim is an Atlanta-based swim apparel maker, which creates swim caps designed to make the water more appealing for diverse audiences
Asensei is a San Francisco-based rowing tech startup helping rowing teams prepare with its connected coaching platform. The company is about to build out a library of exercises including yoga, pilates, rehabilitation, kettlebells, and TRX.
Boost Sports is a Seattle based company offering AI-powered video analysis software.
Citytrow is another New York-based company that offers an at-home digital platform and chain of rowing studios.
Freeplay is a Utah based sports startup
Grind is a Houston-based company offering a basketball hoop that passes the ball back to you.
Liteboxer is an in-home device that brings fitness gamification, hit music and a touch of fun to a boxing workout. The patented system includes lights that smartly pair with music to give the player an intense workout that feels more like a game.
MaxOne is a Michigan based application and system that allows coaches to upload training videos for players.
Obefitness is a New York-based Obe Fitness offering a "personality-driven" exercise platform.
Safety Skin is an Ohio-based company selling reflective skin to improve roadside safety.
Stendo is a french company developing technology to help athletes recover faster by sending "cardio-synchronized massages" through an IoT-enabled bodysuit.
StreamRecap is a Los Angeles-based sportech producing "instant automatic highlights" for high school and college athletes that help with training and recruiting.
SwingVision is a Palo Alto, California based tech company offering technology for professional tennis players such as Andy Roddick and others.
Tempo is a fitness company that develops innovative products to help people progress in their fitness journeys. The Tempo Studio is a home fitness studio that includes real-time guidance and competition-grade weights to help members reach their fitness goals.
Tonal
NEXT
Last note: Is your marketing not reaching your sales targets? Stop wasting your money on marketing that is not performing? Find how you can increase your sales with our eCom boost program!
THE MOST POPULAR FITNESS APPS LIST
was brought to you by…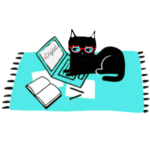 Mau is has been meowing digital marketing for 16+ years. A certified Facebook, Google Ads, SEO specialist and keynote speaker; Mau also offers marketing strategy support & digital marketing training. Mau's Digital Marketing Plan & Social Media Plan templates are used by hundreds of marketers. Subscribe to Mau's newsletter or connect on Linkedin Instagram or Facebook