THE TOP 30 HEALTHY FOOD HASHTAGS FOR INSTAGRAM 2021
Find the top most popular healthy food hashtags for Instagram. Copy-paste the best healthy food hashtags for healthy food bloggers, healthy restaurants, chefs on Instagram. Written by Mau, a Senior Digital Marketing Specialist at eDigital.
Our Instagram Virtual Assistants have just completed research that uncovers the top 30 most popular healthy food hashtags for Instagram.
THE MOST POPULAR 30 HEALTHY FOOD HASHTAGS FOR INSTAGRAM 2021
Omnomnom!!! I am ready to delight you with the most popular healthy food hashtags for Instagram!
TOP 30 HEALTHY FOOD HASHTAGS FOR INSTAGRAM 
m = a million || k = a thousand
#healthyfood 92m
#healthyeating 37.9m
#seafood 18.8m
#homecooking 17m
#goodeats 8.9m
#healthybreakfast 7.7m
#healthyrecipes 7m
#homemadefood 7.6m
#cleanfood 5.1m
#soulfood 4.9m
#healthyeats 4.7m
#comidasana 4.4m
#organicfood 3.6m
#healthydiet 3.2m
#quinoa 2.7m
Check out > The best Allergen Guide Sheet Template for food and restaurant business owners.
#healthysnack 2.7m
#healthymeals 2.7m
#healthysnacks 2.4m
#healthyfoodshare 2.4m
#healthylunch 2.2m
#kimchi 2.1m
#healthydinner 2m
#nutritious 1.9m
#healthymeal 1.8m
#healthyfoodporn 1.8m
#dietasana 1.5
#healthycooking 1.4m
#healthyfoods 1.3m
#homemadepizza 965k
#healthyfoodie 877k
Download > The best Allergen Guide Sheet Template for food and restaurant business owners.
OTHER TOP 30 POPULAR HEALTHY FOOD HASHTAGS 
#healthydessert 875k
#dietasaludable 706k
#healthytreats 584k
#healthybaking 396k
#nutritiousanddelicious 390m
#recetasaludable 329k
#healthybreakfastideas 306k
#healthydesserts 284k
#comidasanayrica 277k
#healthycake 275k
#homecookingisthebest 272k
#comidasanaysaludable 215k
#healthyfoodlover 210k
#cleanfoods 203k
#nutritiousfood 193k
Need a hand with your Instagram Marketing Strategy? Book an Instagram Training session or hire our Instagram Virtual Assistance service today!
#healthycookies 176k
#wholesomefood 175k
#healthypancakes 171k
#healthycarbs 168k
#healthyfoodblog 147k
#healthypizza 146k
#healthybread 132k
#recetasana 128k
#nourishingfood 123k
#healthyfoodblogger 112k
#healthychef 109k
#healthybrunch 98k
#cleanfoodshare 94km
#healthyfoodinspo 84k
#homecookingrocks 71k
GREAT HEALTHY FOOD HASHTAGS
#healthyfoodlove 61k
#healthypasta 57k
#healthyprotein 31k
#cookedfromscratch 26k
No surprise food and travel is so connected! You go to a new city or town and you want to try the local produce. Do not miss adding some of the most popular Travel hashtags for Instagram
ADDITIONAL HASHTAGS
The below hashtags are not as popular as the ones listed above but they can promote your commitment to healthy food:
#nonprocessed
#zerosugar
#nofat
#nosalt
#nopreservatives
#madelocally
#freshproduce
#nomsg
#noartificialflavours
#noartificialcolours
Do not miss > Most popular Travel Hashtags on Instagram
Lately, Food influencers are also using some of the most popular TikTok hashtags to bring new fans to their powerbrands.
OTHER POPULAR VEGAN HASHTAGS
"make sure you also test hashtags which describe your ideal customer like #foodie, #girlfoodie, #momfoodie and #momrecipe, along with community hashtags for people who enjoy cooking like #foodporn, #sotasty #dadcooking and #cookingathome" MAU.
TOP 30 GLUTEN-FREE FOOD HASHTAGS
#glutenfree 34m
#glutenfreefood 1.1m
#glutenfreevegan 1.2m
#glutenfreelife 1.1m
#glutenfreerecipies 878k
#glutenfreebaking 491k
#glutenfreeeats 417k
#glutenfreelifestyle 372k
#glutenfreefoodie 288k
#glutenfreecake 285k
#glutenfreediet 275k
#glutenfreebread 215k
#glutenfreedairyfree 201k
#glutenfreeblogger 189k
#glutenfreedessert 177k
"Add hashtags to your Instagram Stories to have chances of being displayed on the Instagram explore page using the hashtag sticker (you can only add one hashtag) or use the text tool (you can add up to 10 hashtags), you can even hide them by placing a sticker on top of them or use the colour tool to make the hashtags invisible but still findable" MAU.
#glutenfreerecipe 157k
#glutenfreecookies 151k
#glutenfreebreakfast 142k
#glutenfreepizza 140k
#glutenfreecooking 135k
#glutenfreeuk 127k
#glutenfreemeals 121k
#glutenfreebakery 118k
#glutenfreepasta 115k
#glutenfreefoods 110k
#glutenfreedinner 107k
#glutenfreetreats 93k
#glutenfreesnacks 86k
#glutenfreegirl 85k
#glutenfreetravel 78k
#glutenfreepancakes 72k
FOOD TRENDS WILL AMPLIFY NEW HASHTAGS
1. ALTERNATIVE PROTEIN
By 2035, Europe and North America are expected to have reached the point of "peak meat," and consumption of animal proteins will begin to decline, pushed by concerns about the environmental costs of growing all the animals eaten, how those animals are treated and the consequences for human health of eating so much conventional protein.
Alternative proteins are no longer a niche market and have become a mainstream phenomenon. Restaurants, cafes and fast-food chains (especially in developed countries) are already offering plant-based meats and milk options. By 2035, 22% of all the meat, seafood, eggs, and dairy consumed around the globe is very likely produced with an alternative protein.
NEXT
Want to know the most effective hashtags in your industry or category for your Instagram Marketing and follower growth strategy? Get your Top 30 Industry Hashtags Report today!
Final tip: Are your marketing campaigns not bringing the sales you want? Would you like to stop wasting your money on ads not performing? Find how you can boost your sales today!
This article was brought to you by…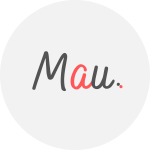 Mau is a Senior Digital Marketing Specialist with 15+ years helping clients solve their digital marketing challenges. Mau is a certified Facebook & Adwords Professional, Certified SEO Consultant and industry speaker. Mau trains marketers via Strategy Workshops & Training Sessions inc his popular Digital Marketing Plan & Social Media Plan templates. Subscribe to Mau's e-newsletter connect on LinkedIn Instagram Facebook