HOW TO GET INSTAGRAM FOLLOWERS FAST AND FREE IN 2021
Find below how to get thousands of Instagram followers fast and free in 2021. Written by Mau. Senior Instagram Marketing Specialist at eDigital.
Instagram surely does not represent what real life is. Real-life is unfiltered, messy and goes beyond the four corners of a perfectly styled vignette. But for millions of users; Instagram serves a special purpose of highlighting the cool, the beauty, the fun and the intricate details of life.
This includes how we all enjoy products and services or how our preferred brands, people and places make our life a bit easier and happier.
Instagram is also a great mobile app to find inspiration on the go, to meet kindred spirits and, for creative marketers like you, to market and yes generate sales for your brand.
It can even account for as much as 80 per cent of a brand's sales, as it did in the case of Beaufort Bonnet, a brand selling high-end baby items or a great follower burst for New Territories a dessert shop in the Lower East Side of Manhattan, specialising in Hong Kong sweets with a bit of New York flavour.
These are few reasons why you can benefit from growing your Instagram following fast and free!
YOU CAN DO IT
You do not have to be one of the top popular Australians with the most Instagram followers or a high profile celebrity/personality, a social media influencer or an experienced photographer or videographer. You can be as simple as a home mom who likes taking pictures and sharing them with the world.
HOW TO GET INSTAGRAM FOLLOWERS FAST AND FREE – COURSE
LOCATION: Online Private session
INSTRUCTOR: Mau. – Senior Digital Marketing Specialist at eDigital.
Duration: 1.5-hour
ABOUT THIS INSTAGRAM MARKETING COURSE:
PRIVATE SESSION. This is a private online session that can be tailored to your specific Instagram Marketing goals. You are encouraged to bring your top 3-5 agenda items. We will go through your top questions or key challenges you are facing with your own Instagram Marketing Strategy.
CONVENIENT. You sit wherever you want as the session is online via Skype. We send you some dates and time options you can choose from.
SHAREABLE! Bring your team members. You can invite as many people as you want.
BEST STRATEGY FRAMEWORKS. With practical and effective examples, case studies and frameworks, you will learn how to build a successful Instagram Marketing Strategy to get followers fast and free,  increase sales in the shortest time period.
PRACTICAL TIPS. You will be shown some secret Instagram tricks, tips and tools most people do not know to generate a big Instagram following in the shortest period of time.
OUR EXPERIENCE. If time allows, Mau will also be talking about how eDigital gained more than 5k+ followers with only a few photos posted on @eDigitalPhotos Instagram account.
YOU WILL LEARN:
✔︎ How to design your Instagram Marketing Strategy to get followers fast and free.
✔︎ How to find and target your most profitable customer on Instagram.
✔︎ How to design a consistent and impactful visual feel your most profitable customer would love to follow, like and comment.
✔︎ How to keep an engaged Instagram audience that brings more users to follow you.
✔︎ How to create a strong aesthetic, how to compose images and all the Instagram etiquette tips you needed to know.
✔︎  You will also get the chance to put their theories into practice by shooting your own Insta-vignette.
✔︎ Free bonus: Exclusive access to a collaborative Social Media Marketing Plan Template (on Google Sheets) ready for you to manage all your Instagram Marketing Strategy!
HOW TO BOOK THIS COURSE WEBINAR
Once payment is completed, we will confirm the best date and time for you to join our next course webinar.
18 MUST-DOS TO INCREASE YOUR INSTAGRAM FOLLOWERS FAST AND FREE 
I am about to reveal to you the best hacks and tricks used by professional Instagram marketers to fast increase and get thousands of new Instagram followers for free! Your Instagram account will be like a bee reaching thousands of Instagram users per day!
Want to learn how to get Instagram followers fast and free, but not sure where to start?
Well, you've come to the right place.
This quick-start guide is a step by step checklist that provides a broad overview of what you'll need to do to get Instagram followers fast and free. Along the way, we'll be dropping in links to additional resources that will help you iron out some of the finer details of your Instagram growing strategy.
The tips, tricks and best practices shared below will get you closer to the unparalleled benefits and substantial marketing gains of a true, holistic and effective Instagram Strategy.
Ready?
Let's begin…
1. HAVE A UNIQUE NAME THAT EXPLAINS YOUR NICHE
The first thing people see about you on Instagram is your username and handle.
Making your username explain your niche helps others recognise common traits, likes or beliefs.  This may cause them to want to see your account and follow you.
For example, we use @edigitalagency and @edigitalphotos due to the fact we are a digital agency and that we also love conceptual photography.  We keep the fun separate from the main account. This will make it easy for people browsing our Instagram accounts to get the picture @eDigitalagency is about digital marketing and @eDigitalPhotos is about photography.
2. DISTIL YOUR UNIQUE VISUAL STORYTELLING AND CREATIVE THEME AND STICK TO IT
Branding!
Yeah! that's right, your visual storytelling decided on your branding should amplify to the visuals you share on Instagram.  This is one of the most important decisions for your Instagram marketing success!
A thoughtfully curated Instagram feed doesn't only look pleasing to the eye, it also attracts the right audience. It really does spell a difference in making your Instagram follow-worthy.
Will you let your Instagram account be a mix of anything OR will you have an Instagram account people love?
For example, we have recognised that marketers – in general – enjoy photography and creative images. With this insight, we decided to launch our @eDigitalphotos account with the aim to offer a different way to connect with our audience (marketers).
Before launching @eDigitalphotos we run a creative session to decide what type of visuals we wanted to share.
The distillation process went like this:
Marketers like visuals, creative images and great photography.
Ok, we like photography too. but not all types of photography.
We love conceptual photography! as it brings together creativity + idea + meaning
We like portrait photography too
What about sharing conceptual photography of unique faces
What would be the creative angle?
Conceptual photography of people mostly in monochromatic colours with faces that are not recognisable to spark curiosity.
Done.
Result: almost 6000 followers and growing!
Another great example of distilling unique creative visuals is @muradosmann account who created the viral "follow me to" movement with over 3 million followers.
Do:
Have an overarching theme and style.
Apply a similar filter or post-processing to each of your photos to have a unified look across your feed
Be intentional in using your brand colours (if you have one)
Apply photography basics like the rule of thirds and negative space
Avoid too many "close-up" shots; instead, make sure to add as much context as you can, whenever possible.
Tip: For our  Instagram account to stand out, make your feed look visually appealing. Your account "look and feel" will make people decide if they want to follow you, read your captions, and find out more about you, your products or services.
3. OPTIMISE YOUR PROFILE PHOTO FOR MAX ENGAGEMENT
Your profile picture will display as 110 x 110 pixels in the mobile app. However, the profile image will appear slightly larger on the web. Best to upload an image that is 180 x 180 pixels so it fits both mobile and web nicely.
Your logo image should match your other social media platforms so it is easy to recognise.
4. MAKE SURE YOUR PICTURES AND VISUALLY APPEALING AND UNIQUE
Once you have new Instagram followers, you want them to stay. For example, at @edigitalphotos we make sure we choose only the best conceptual images. This way our followers keep not only following the account but loving the feed.  If they like what they see, they are going to want to keep seeing your content.  This means chances are, they are going to follow you.  You also want your pictures to stand out while compared to other vis hashtags or on a users timeline.  Visuals are crucial when it comes to Instagram. It is important that you find a colour palette and stick to it on your Instagram feed. Some options are:
Choose one consistent colour palette.  An example of an Instagram feed using a consistent colour palette can be seen here.
Alternate colour block on your Instagram feed.  Slowly alternate colour blocks like this one. When you scroll through her photos you can see the colour transition.
Use illustrations on your Instagram feed.
Have Instagram image templates ready for a quick turnaround. A Great tool is Canva.
Find creative ways to integrate your brand logo and your brand images into common objects. A great example is Mailchimp Instagram account.
Try photo collages with a unique twist.
Use infographics.
DO:
Stick to a visual theme for your Instagram feed

Keep your images bright and crisp.

Post images you think are useful, beautiful or worth sharing as they provide value. Example "how-to" videos. 
DON'T:
Publish low-quality images or dark/blurry images
5. DEFINE YOUR EXACT TYPOGRAPHY – IMPORTANT
Get your font type on point and make it easy for people to recognise it. Pairing two different fonts are totally fine and even advisable to create interest and font balance.
6. INVITE ALL YOUR CONTACTS 
Add all your mobile phone and Facebook contacts. Choose a day and time when people use to tend to be free browsing Instagram (ideally a Sunday or Monday rainy night when not much is happening). Likely your Facebook friends and contacts will follow you back. Only just this activity might generate more than 1000 thousand likes if you are actively adding great visual content on Instagram.
It is important that social media managers have clear goals and start following their real customers via CRM integration with Instagram. Once you pass those free options, then you can explore the below to get Instagram followers fast and free; however, it is important to recognise and analyse which other Instagram accounts will fit your brand mission, vision, purposes and goals.
7. USE YOUR PHYSICAL LOCATION
If you are new to Instagram and have a physical store or location that customers visit you; then start by:
Search for your location on Instagram and start following people who have added photos with your business location on them. These are real customers who have been visited your location!-.
Feature customers at your business location and when uploading the photos into Instagram, ensure you tag your customers' accounts and also add a location.
8. CONSISTENCY IS KEY
If it punishes inconsistency with lower health ratings, then Instagram also rewards consistently with additional exposure. The new Instagram algorithm favour accounts that post on a regular schedule and see a high level of engagement across those posts. That's why it's important to set yourself a regular posting schedule, and stick to it as much as possible. You don't want to be spamming people with several images a day, but posting high-quality images will help you create a habit. It's not uncommon for big accounts (over 100k+) to post up to three times a day to maximize growth. If you don't post for a few days, you're compromising your account's potential for organic growth. Sometimes not posting for a few days can even stop organic growth permanently, so if there's anything to ensure you do to guarantee success with Instagram, it's to be as consistent as possible.
Post once a day at least at the right time
The new Instagram algorithm does most of its work during the first ten minutes of a post going live. Posts are only seen by a small section of your followers at first, and the more engagement a post receives within this time, the more it will be pushed out to the rest of your followers. The more likes and comments a post receives, the higher the likelihood Instagram will promote it to their Explore page – which is where people go to actively look for new accounts to follow. The timing of your posts is just as important, so try to time your daily post/s accordingly.
Don't miss >> Best apps and bots for real Instagram followers 
9. ENGAGE WITH YOUR FOLLOWERS
The best way to get your name out there on Instagram is by engaging.  Engaging with those in your niche or who are interested in your niche is even better!  If you show any interest in what they like to post, then maybe they will find interest in what you post as well.  You can engage with your followers by following them back, liking their posts, or commenting on their posts.
If you have limited time, you can focus on engaging with your most important clients on Instagram (your top 20% of customers bringing you most of your sales).
Your audience takes the time to engage with you, so you should do the same for them! When someone takes the time to comment on your images, reply back to them! You can spark a conversation, and even comment back on their photos, too. People will be more likely to comment on your images if they see you responding – it makes you seem approachable and friendly.
DO:
Create a daily engagement target. For example like & comment on 10-15 images in your network/niche per day.
DON'T:
Leave unmeaningful comments. When you leave an emoji with no context, "nice pic" or "pretty!" as a generic comment, you won't spark any engagement. Instead, personalise your comments a little. It'll encourage anyone reading your comment to click on your page!

Like and reply to comments on your latest image & reply, or return the favour and comment on other people's images
10. USE INSTAGRAM ANALYTICS TO FIND OUT WHERE AND WHO TO TARGET
Business owners and some marketing managers focus their dollars, time and marketing resources on building social media audiences (aka SMA) and less time on converting these SMA. Yes, it is important to build a following base on Instagram but far more important should be to design measurable objectives and goals you want these following base to act on. Finding out who your customers are on Instagram is possibly the first and most important activity to start with.
11. POST USING THE MOST POPULAR HASHTAGS IN YOUR INDUSTRY
You have up to 30 hashtags options when posting your creative Instagram photos. Make your photo relevant to your selected hashtags for maximum reach and engagement.
You might think that the more hashtags you use, the more galleries your Instagram posts will appear in. However, you gotta find a nice balance of trying to get reach vs not looking too spammy.
Publish posts with a different number of #hashtags and find which ones you get the most engagement, especially comments as "likes' can be done by automated bots.
Each Instagram hashtag has its own "gallery". Instagram users browse these galleries to see photos they are interested in. When searching for a specific hashtag, users can see three sections:
 Related #hashtags.
"Top Posts" gallery (nine images). Determined by how much engagement the image is getting. The most valuable engagement metrics Instagram take into account when selecting what images to showcase on "Top Posts" are the number of shares and the number of comments.
"Most Recent" (endless scroll down)
If you are not sure what are your top Industry #hashtags you can get a  unique hashtags report for your industry or check out the below hashtag lists:
Industry top 30 Instagram hashtags report
DO:
Use only the hashtags that have been used less than 100k times. This gives you a much better chance of getting onto the top posts for that hashtag. We posted an Instagram image for a client with 30 small, relevant hashtags. Of those 30, the post made it to top posts in 16 of them! The following morning our client hag gained 2x as many followers as the day before. Each time we do this, our clients gain more followers than they used to.
DON'T:
Use hashtags like #follow4follow, #like4like, etc – they don't attract a relevant audience!

Use generic and overused hashtags like #love, #sunset, etc unless they are directly relevant to your image/caption. While they may be relevant to your image, they're widely used and so you won't stay at the top of the search for long!
12. LEVERAGE THE USE OF INSTAGRAM AUTO LIKES, AUTO FOLLOW/UNFOLLOW TOOLS
People will like and follow you if you also show you follow and like their Instagram images. With limited time, you will not be able to like thousands of images related to your category or business and even have time to follow people who are using hashtags related to your industry. The solution to this is to use auto likes and auto-follow tools. You can set up the type of images you want the tool to like and the type of hashtags you want the tool to follow people –
🚀 Most view today >  The best Instagram tools
I will encourage you to keep away from people who sell you 1000 new Instagram followers for only $5 as they will bring only fake followers to your account. Remember that Instagram removes periodically fake followers so all your time, energy and budget on paying for fake followers will go to the rubbish bin! Instagram makes ongoing anti-spam improvements to its platform. As a result, Instagram can crackdown on spammy activities and Instagram can temporarily block or ban activities like auto-commenting or auto-liking.
The big disadvantage of these services is that you will have to grant admin access to your Instagram in order for the script to work. As the bot make "likes" to photos with the specific hashtags you have previously specified, users may realise you are just using an automated bot. These same bots could use your account to sell "likes" and followers.
🚀 Most view today > Social media training for government employees
13. FULLY LEVERAGE USER-GENERATED CONTENT USG
Sometimes producing truly unique and creative content your customers will love can be difficult, not cheap and time-consuming. By encouraging fans to share content with your brand, you effectively crowdsource your content creation efforts. Not only your brand is getting a large volume of content, but USG can also provide highly engaging and authentic images. Your customers might find USG to be more engaging than branded posts and will almost certainly talk up being featured by an admired brand on their personal accounts.
How to activate Instagram USG?
Start by sharing some of the most popular images from:
Customers who are already following you and who like your images the most or comment the most. Use tools such as InsTrack App to quickly find top likers and/or top commenters, ghost followers (people watching your content but not following you).
Customers and general Instagramers who are posting images of your brand who are not following you.
User evergreen hashtags and campaign hashtags so it is easier for you to aggregate photos from your customers.
Assign this task (re-gram one UGC photo – get approval from users, once a day and do this for 3 months and track results.
Do not miss >> Best Apps and Bots for Instagram "Like" automation
14. PARTNER WITH INSTAGRAM INFLUENCERS
A more valid and common approach to growing your Instagram following base is to partner and collaborate with a selected group of Instagram Influencers in your product/service category who will love/ be eager to visually story tell about your brand benefits, products and/or services. For example, this Fitness Personal Trainer got thousands of new Instagram followers after an influencer compared him with a tree. or this dad who is his daughter personal stylist who has been promoted by key influencers.
As they are influencers with likely a large amount of Instagram followers, your Instagram account will have a chance to receive new followers in a brief time. Some tools to run and manage Instagram campaigns with Influencers are TapInfluence, Piqora, PeerIndex
If you do not have enough budget to use any of these tools, then I would suggest you try to spot popular and influencing Instagram accounts by using the Instagram Search functionality as per the image below:
Using the "people" search functionality. See attached screenshot example for a search related to "ballet" which will show up some popular accounts. In this example, if your brand sells ballet shoes and/or accessories, you can search "ballet" on the Instagram Search tab and you will be prompted with popular accounts such as @balletzaida. You can start "mentioning" these influencers to see how they react to your brand images and potentially open up some interesting "partnership" conversations.
Stalking your competitors' accounts and watching what other accounts they are following. Brands will tend to follow only relevant highly influential accounts. They might/might not have direct collaborations in place.
Doing specific advance searches via Google Search to find popular Instagram accounts. If you are not sure how to use Google Search to spot Instagram influencers, you can contact us and we are happy to show how via one of our on-site Instagram Marketing consulting sessions.
Tops tips when engaging Instagram influencers:
Be real – Do not use any automated email that sounds too corporate
Show that you are genuinely interested in her/his content
Explain briefly why she/he will be such a great fit
Confirm it is all about them and how the opportunity might fit their profile
Be brief when talking about your potential influencer.
Have a brief document and company information ready.
Work in their schedule. Make it easy for them to work with your brand.
Have fun
Open to their ideas and creative input.
Develop a long term relationship and show you are interested to work long term.
15. BENCHMARK YOUR INSTAGRAM ACCOUNT
One way of improving your Instagram tactics is by looking at Iconosquare's World's most popular and most engaged Instagram accounts. You can also learn more Instagram tips at one of our Instagram training classes.
16. MAKE YOUR INSTAGRAM SHOP-ABLE!
The easier for people to buy from your Instagram the more new Instagram followers you will get as people will suggest your Instagram account to their friends and family. Make your Instagram shop-able so users can buy from your Instagram photos. Contact us! to show you a demo.
To find a list of these Instagram shoppable tools, please visit our Best Instagram tools article.
17. RUN A COMPETITION, CONTEST OR GIVEAWAY 
People love to get something they have always wanted but have not had the chance to. Think about what will make people enter your Instagram competition/contest and run a competition around it. Ensure the prize and method of entry is highly relevant to your brand mission so you get the right people to enter your competition and follow you.
As part of the competition terms and conditions, you can specify that people have to follow your Instagram account and keep it active to be a valid entry. Instagram hashtags make it easy for you and your business to collect photos from your competition entrants around a certain topic or theme. By engaging your fans with the right hashtag, you can also unlock existing and new influencers for your next Instagram competitions and campaigns. To ensure competition entrants are using your competition hashtag, promote heavily your hashtag on your website, e-newsletter, display advertising and other social media channels. Competition entrants will then be able to tap on the specific competition hashtag and see a page with the most recent photos shared publicly that were tagged with the same hashtag. Learn more about hashtag pages here.
Read >> Best Instagram competition / contest apps and tools 
GIVEAWAY IDEA TO GET INSTAGRAM FOLLOWERS FAST AND FREE
This is another weekly task that can equate to bursts of followers.  Giveaways are super common, especially with people who are part of brands/ambassadors.  However, even if you aren't an ambassador or sponsored by a brand, you can still do a giveaway by purchasing something related to your niche and advertising it. Make sure to add relevant hashtags and have high-quality images if you are targeting your followers. Usually asking them to tag their friends, or offering a reward to new followers, will give you bursts of activity.  Using some of Instagram's new features, such as going "Live" can really advertise your giveaway to your followers, giving you a greater opportunity to reach people.
Find a product related to your niche as a reward
Advertise it to your followers asking them to tag their friends
Hashtag it and allow new followers to enter the giveaway
18. BECOME AN VISUAL AMBASSADOR FOR A POPULAR BRAND ON INSTAGRAM
If you are a freelancer, one woman/man business, VBA Visual brand ambassadors are real people chosen by Brand managers, National Marketing Managers or Chief Marketing Officers CMO's of popular National or global brands to visually story tell and offer unique and creative imagery on the ground to assist specific Instagram marketing goals.
Brand ambassadors tend to be successful people in a specific field/topic/activity. Let's say you are a successful athlete and you have given the opportunity to provide images to the Nike Instagram account. You are likely to generate extra following by the promotion of your images via a national/global brand. Some photographers – for example – have become popular by providing images to NatGeo (National Geographic) or Tourism Australia which are obviously popular Instagram accounts with a massive following.
HOW TO BECOME A BRAND AMBASSADOR?
Tagging the brand on just highly relevant and unique photos you are posting. The rationale behind is to make them aware you exist. it might take months or a couple of years (depending on the quality of your visual storytelling) for them to contact you.
Follow the brand's decision-makers via LinkedIn, Quora or Twitter and meet them at industry events (fairs, expos). Once you get to know them and understand their social media challenges and goals you will be able to start pitching the idea of becoming one of their official Instagram visual ambassadors.
Subscribe to some of the most popular Instagram Influencers communities on the web such as Snapfluence,  TapInfluence, Piqora and also start building your PeerIndex profile; this way global and national brands can easily review your profile and amplification potential and sign you up as a visual brand ambassador.
17. CHOOSE THE RIGHT THEME/TOPIC THAT RESONATES WITH YOUR AUDIENCE
Choosing the topics or themes that resonate with your audience not only helps for your Instagram success but also for your social media marketing in general. The Nielsen Global Trust on Advertising Report offers interesting insights.
18. USE THE INSTAGRAM WEEKEND HASHTAG PROJECT FOR EXTRA REACH
Each weekend, The Instagram WHP Challenge promotes a unique hashtag (usually #WHP[theme]), and a set of instructions. The challenge runs for a full weekend, after which the Instagram team chooses the best submissions. These winning photos are then featured on the official Instagram account and the Instagram blog. Even if your entries never really get featured, it can place your account within Instagram's radar which will help your account visibility in a huge way. It can also connect you to the bigger Instagram community—the hardcore Instagrammers, photographers, and storytellers.
Do:
Consider contributing to Instagram challenges, whether you get featured or not. For sure, just by using the #WHP hashtags, hardcore Instagram users around the world will already see you.
You can find the latest Instagram Weekend Hashtag Project on their Official Instagram Blog.
Check our social media management services for football players
Do not miss > The best apps and bots for Instagram "like" automation
Last note: Is your marketing not reaching your sales targets? Stop wasting your money on marketing that is not performing? Find how you can increase your sales with our eCom boost program!
HOW TO GET INSTAGRAM FOLLOWERS FAST AND FREE
was brought to you by…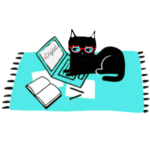 Mau is has been meowing digital marketing for 16+ years. A certified Facebook, Google Ads, SEO specialist and keynote speaker; Mau also offers marketing strategy support & digital marketing training. Mau's Digital Marketing Plan & Social Media Plan templates are used by hundreds of marketers. Subscribe to Mau's newsletter or connect on Linkedin Instagram or Facebook