THE NEW YOUTUBE SHORTS LOGO PNG 2021 
Find below the new Youtube Shorts logo png 2021. Download the latest free Youtube Shorts logo transparent. Brought to you by Mau. Senior Digital Marketing Specialist at eDigital.
🔥 Trending > The most followed Australian Youtube channels
THE NEW YOUTUBE SHORTS LOGO PNG 2021
Now you can create, edit and share under 60-second videos on YouTube Shorts. All you need is a phone, your ideas and ✨ voilà! New ways to create mean new chances to be seen. Where will your creativity take you?
🚀 Popular read > The best Youtube marketing tools
WHAT IS YOUTUBE SHORTS?
Listen to YouTube's chief product officer Neal Mohan discussing YouTube's new product: Shorts (TikTok's competitor). Mohan is bullish on Shorts, which he connects to YouTube's earliest days as a way to quickly share personal videos.
Youtube remains the default social media platform for video in a way that can feel almost invisible. It operates a linear TV service that competes with cable providers (Netflix) and a music streaming service. And, of course, there are YouTubers, the influencers at the centre of the creator economy — the people who have turned YouTube into not only careers but multimillion-dollar businesses that extend into everything from fashion brands to restaurants or skincare brands.
⭐️ Most view today > The best logo design makers
YOUTUBE SHORTS LOGO BLACK
Marketers are reading > How to make money on Youtube
PROMOTE YOUR BUSINESS WITH YOUTUBE SHORTS
Share your Youtube Shorts and get discovered. Connect with the millions of fans already watching Youtube Shorts. Share recipes, tips, tricks, dance moves, funny videos, hacks or start a movement.
Use YouTube videos as your soundtrack. Pick your favourite video, sample the song or audio clip and put your twist on it!
Join the #PermissiontoDance challenge. Dance your heart out to the new BTS song! Then, show off your moves exclusively on Youtube Shorts
Exclusive > How to increase youtube subscribers
You will also like > The top female Australians on Youtube
You can also download ⬇️
Last note: Is your marketing not bringing the sales you want? Would you like to stop wasting your money on ads not performing? Find how you can increase your sales with our eCom boost program!
NEW YOUTUBE SHORTS LOGO PNG
was brought to you by…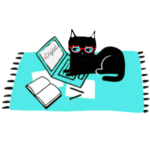 Mau is has been meowing digital marketing for 16+ years. A certified Facebook, Google Ads, SEO specialist and keynote speaker; Mau also offers marketing strategy support & digital marketing training. Mau's Digital Marketing Plan & Social Media Plan templates are used by hundreds of marketers. Subscribe to Mau's newsletter or connect on Linkedin Instagram or Facebook