HOW TO MAKE MONEY ON YOUTUBE IN 2021
Find below our top tips and best practices on how to make money on Youtube in 2021. Written by Mau, a Senior Youtube Marketing Specialist at eDigital.
👍🏼 Marketers are using > The most optimal Youtube channel header image size 
HOW TO MAKE MONEY WITH A YOUTUBE CHANNEL IN 2021
If you are a Youtube video user like me and always wondered how these Gen Y kids are changing the rules of marketing including new video optimisation and amplification techniques (See the above "10 million views" Youtube example) and how they are making tons of money by publishing great videos on their Youtube channels. 
Wendy Huang (aka Wendy) one of the most followed Australians on Youtube shared her secret tips on how she has earned money with her Youtube channel and have more than 100k loyal subscribers on her Youtube channel.
EARN MONEY WITH YOUR YOUTUBE CHANNEL
Understand and execute Youtube Video Marketing Growth Cycle: Concept and Content > Consistency > Community > Contest > Collaboration.
In the Concept stage for your Youtube Channel, you need to own a niche and stick to it. Wendy's case she sticks to her "makeup" stories. She suggested thinking about a specific topic. Think about the way you choose a TV program.  Develop an authentic "persona" that your tribe would follow.
Build a consistent schedule for Youtube videos. Same day and at the same time. Wendy's suggested that you need to follow your top industry bloggers and see what day and times they publish, you will learn some interesting insights from that exercise.
Frequency is also important, Wendy suggested having a video at least once a week. The most optimal youtube video length that has worked for Wendy has been 5 minutes or shorter.
🚀 Most view today > The top Australian females on Youtube
Youtube is the second largest search engine in Australia. Great opportunities for companies to engage audiences. Youtube Stats: 1 billion users.  6 billion hours of video is being watched per month. 40% of traffic is mobile.
Instagram will help you amplify your video blog if your product is visual. Instagram Stats: 150 million users. 70% of users log in daily. Over 16 billion photos shared. 55 million photos shared per day. Mayfair is the most popular filter.
Not all social media channels are suitable for your marketing. With limited time and resources, you will need to choose wisely what social media channels to use.
Wendy also mentioned it is important to read about the Youtube algorithm. Youtube wants to know there is consistency and that you are looking after your viewers in the long term.
Youtube can even promote your channel if they find it is consistent and relevant. Youtube might promote your videos alongside others at the end of other videos.
Youtube watch time indicator is really important. This indicators is not public and allows Youtube to know what channels tend to stick people more on Youtube videos than other channels. Be careful when publishing text links to external sites as linking out of your videos might be reduced and will not benefit your channel.
Stick to what works: experiment with different content and continue with what works.
Basic video tools: Windows Moviemaker (simple to use),  any digital camera with video function.  AfterEffects (Adobe).
Templates: Create a great intro and a great ending. Theme songs and colour palettes are important.
Use tags when publishing videos as they will give you extra traffic. When creating tags ensure you are using your industry related keywords that match your video content. Popular tags for wendy's content are: "Get ready with me" (1.9 million videos using this tag); "Boyfriend tag" (288k videos using this tag), "Room tour" (1.6 million videos using this tag), "Draw my life" (1.5 million videos using this tag), "50 Facts about me" (254k videos using this tag).
When creating descriptions on Instagram invite people to tag others who would love to see your photos. Inspiration quotes work well as people love to tag others into them.
Fiverr can give you access to hiring someone for $5 dollars to create awesome video introductions or endings.
Check out the most followed Australians on Youtube to get some video content ideas.
NEXT
Read my takeaways and learnings from Nick, the creator of the "Beach Az Bro" viral video. One of Australia's most popular viral videos. Nick's presentation was held in Sydney Australia in the year 2013.
🔥 Trending > How to make a video go viral
Last note: Is your marketing not reaching your sales targets? Stop wasting your money on marketing that is not performing? Find how you can increase your sales with our eCom boost program!
HOW TO EARN MONEY WITH A YOUTUBE CHANNEL
was brought to you by…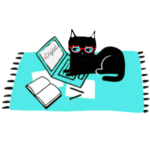 Mau is has been meowing digital marketing for 16+ years. A certified Facebook, Google Ads, SEO specialist and keynote speaker; Mau also offers marketing strategy support & digital marketing training. Mau's Digital Marketing Plan & Social Media Plan templates are used by hundreds of marketers. Subscribe to Mau's newsletter or connect on Linkedin Instagram or Facebook