THE NEW WHATSAPP LOGO PNG 2021
Download the new WhatsApp logo PNG transparent 2021. WhatsApp logo full colour large small size pixels free download. If you need help or support with your WhatsApp marketing, contact us :)
THE NEW LATEST WHATSAPP LOGO PNG TRANSPARENT 2021 
WhatsApp is one of the most popular messenger platforms. 
You can download this WhatsApp logo png for free!
"Want to create your own unique image that includes the new WhatsApp logo? Upload your preferred WhatsApp logo to Canva and create an exclusive image with the WhatsApp logo" 
🚀 Popular read > The best free online logo design makers, apps and tools
A quick question for you:
How much of your Social Media time and money is actually generating benefits for your business?
With your limited time, is it really worth using another new social media channel?
Would you better off pivoting your marketing resources to other areas?
I see this is a ⛔️  MASSIVE ISSUE ⛔️  many times!
Many new business owners, entrepreneurs and marketers naively think the more social media channels they use, the more likely potential customers will like their brands and buy. Does that sound like you? That's ok.
You can always change the way you interpret Social Media by starting a differentiated and successful Strategy.
✅  Once you have your Social Media Strategy clearly defined, many things will make more sense and I will assure you will look at social media marketing in a far different new way.
In fact, a well-crafted Social Media Marketing Strategy will:
✔︎ Free up valuable time for you
✔︎ Make you produce far less but better quality content and,
✔︎ You will get greater results as your community of customers will start noticing the changes.
If you believe you have a creative, passionate and curious mind, I invite you to read >> How to write a Killer Social Media Marketing Strategy.
I guarantee you will start doing Social Media in a far more meaningful and effective way.
😀
ABOUT THE LATEST WHATSAPP LOGO
THE NEW LATEST WHATSAPP LOGO COLOURS
The new latest WhatsApp logo palette features:
Last note: Is your marketing not bringing the sales you want? Would you like to stop wasting your money on ads not performing? Find how you can increase your sales with our eCom boost program!
NEW WHATSAPP LOGO PNG
was brought to you by…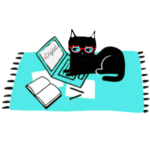 Mau is has been meowing digital marketing for 16+ years. A certified Facebook, Google Ads, SEO specialist and keynote speaker; Mau also offers marketing strategy support & digital marketing training. Mau's Digital Marketing Plan & Social Media Plan templates are used by hundreds of marketers. Subscribe to Mau's newsletter or connect on Linkedin Instagram or Facebook